[Kayak Building Pictures | Kayak Videos | Great Owners' Pictures | T37 Pictures from the Port Townsend Wooden Boat Festival | Owners' Pictures Pages 1-7 | More Fun Pictures | T37 Radio Control | Desolation Sound | Excellent Sailing Performance | T Class Racing Sloop | T15 Racing Sloop | T12 Cruiser | Home | Order Form]
New! Tippecanoe Boats' Full-Size Wooden K-14.5 Sport Kayak!
The only full sized kayak available that weighs under 15 pounds! At just over 14.5 pounds this remarkable sport kayak weighs less than half of what most full sized kayaks weigh at 30 to 35 pounds. The ultra light weight makes carrying and launching super easy. Paddling , it is like paddling a sports car instead of paddling a truck. You never have to lift a 30 pound kayak again with the K-14.5. You will find yourself paddling twice as often or more because it is so easy and fun! This ultra light weight is achieved by using a perfect mix of superb wood, WEST System epoxy, carbon fiber and Kevlar. The K-14.5 comes as a fun to build kit with easy building systems and complete video instructions suitable for a complete novice or an expert builder. After 65,000 boats, we know how to build light and strong and we know how to make it easy!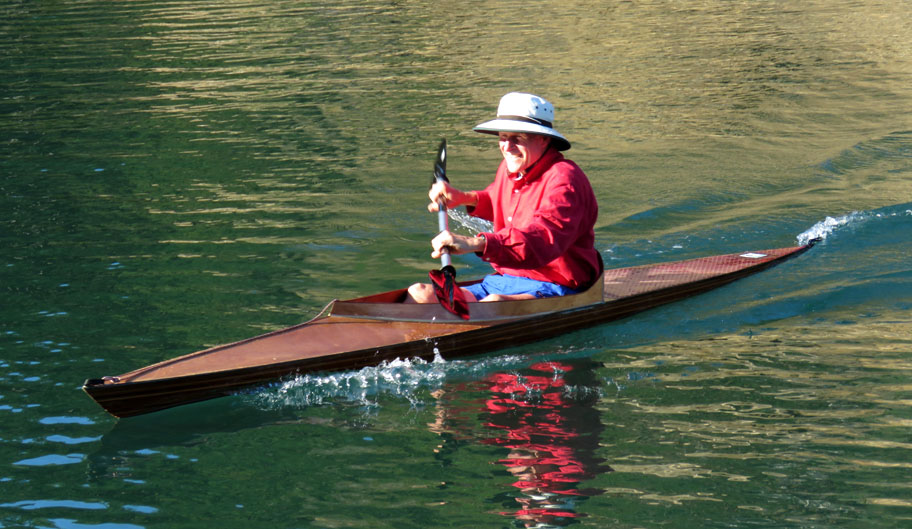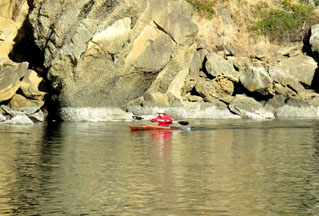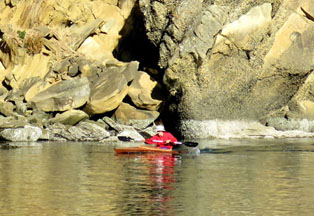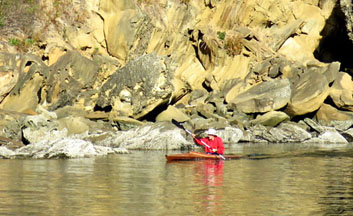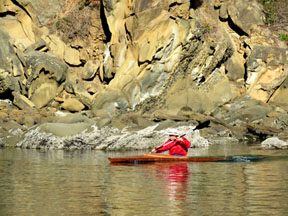 Perfect straight line tracking, but still highly maneuverable! Much more fun to paddle than a heavier boat! So quick and responsive!
Click the following links for more K-14.5 Kayak Information, Pictures and Videos!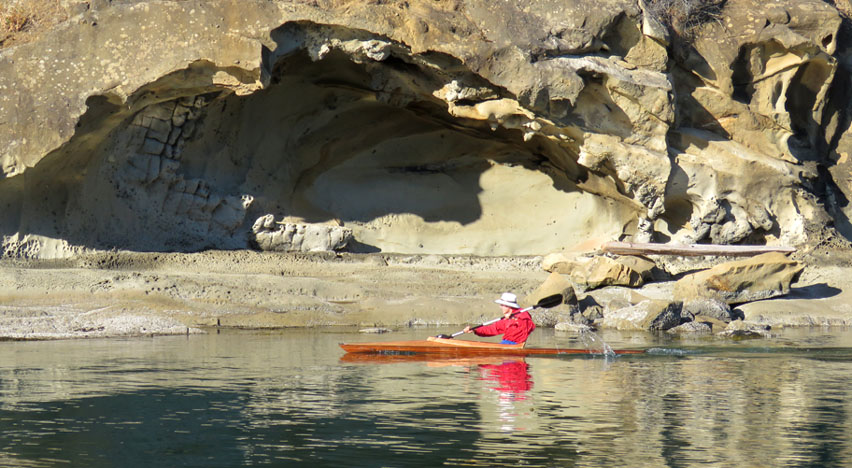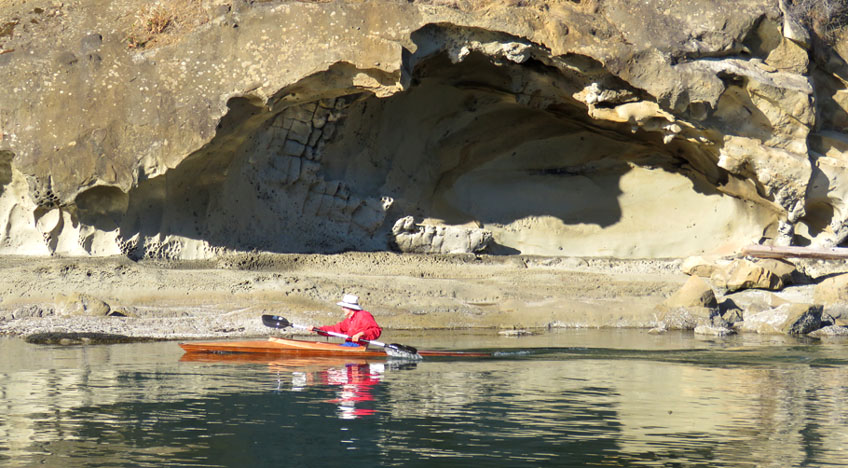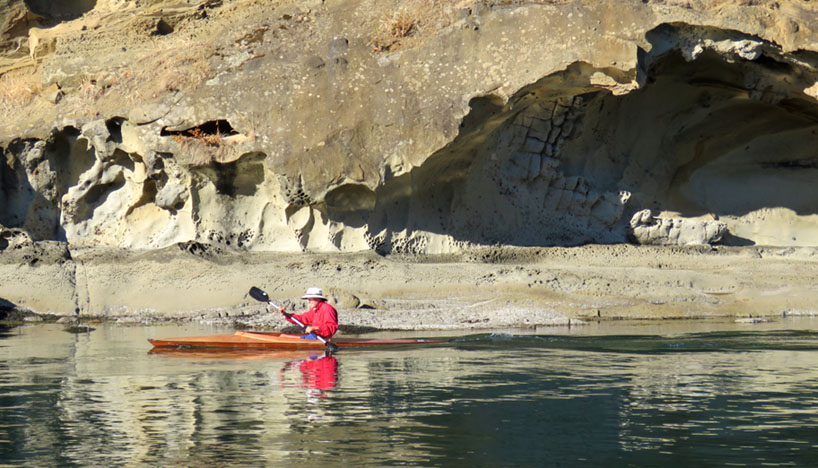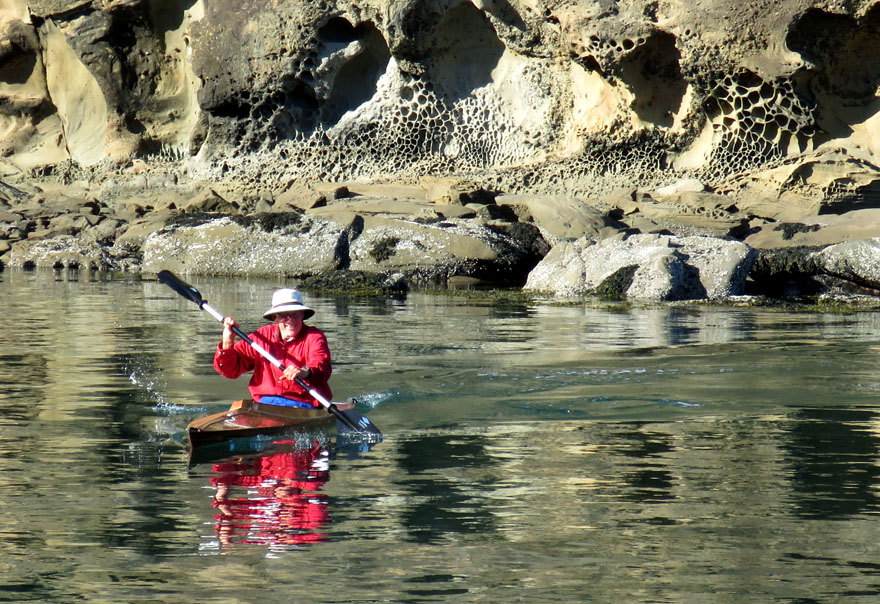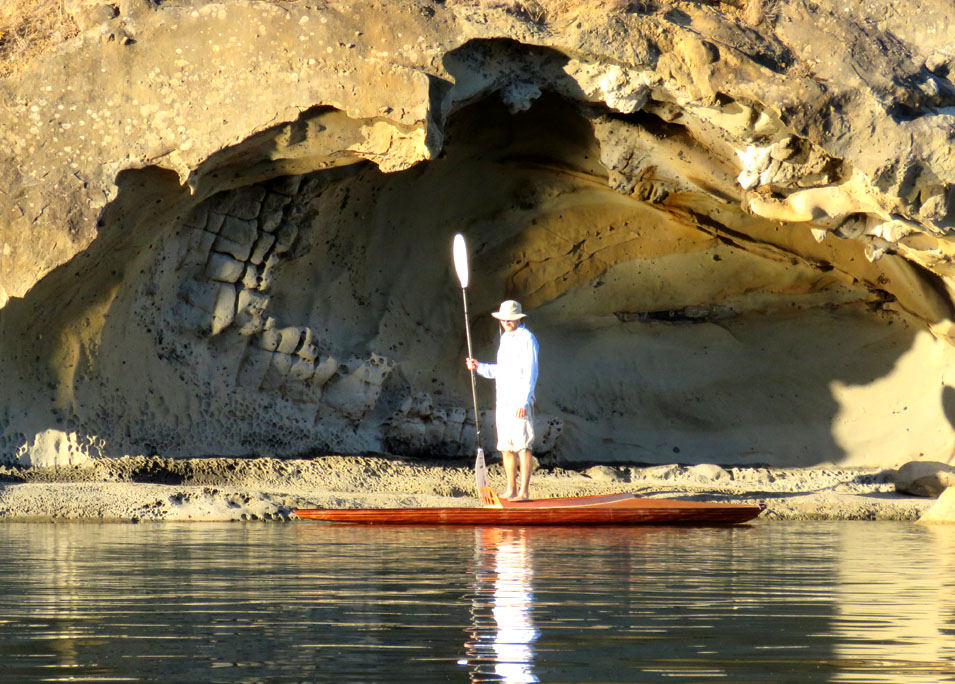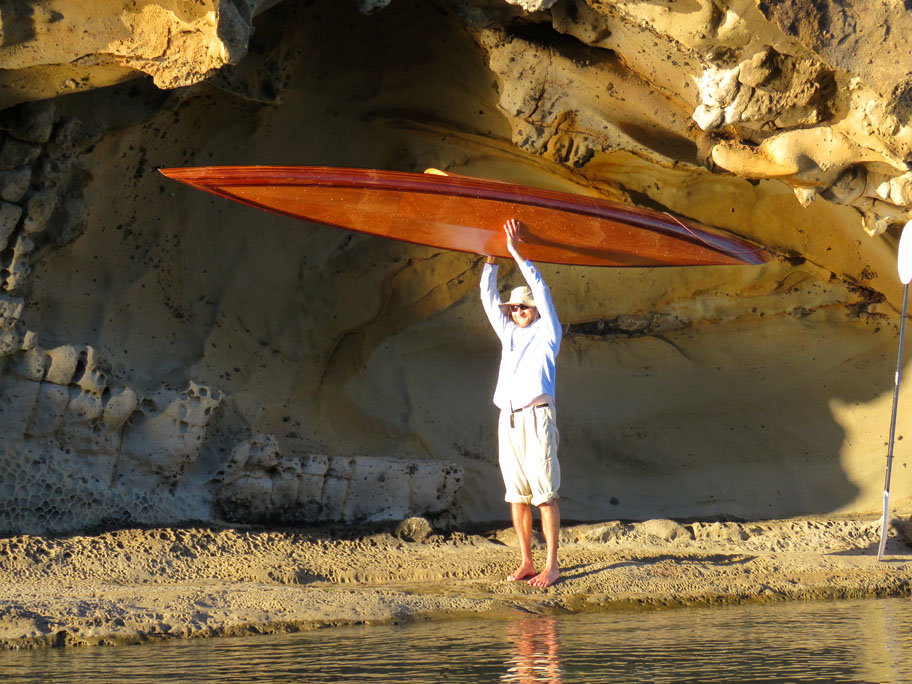 Amazing Light Weight!!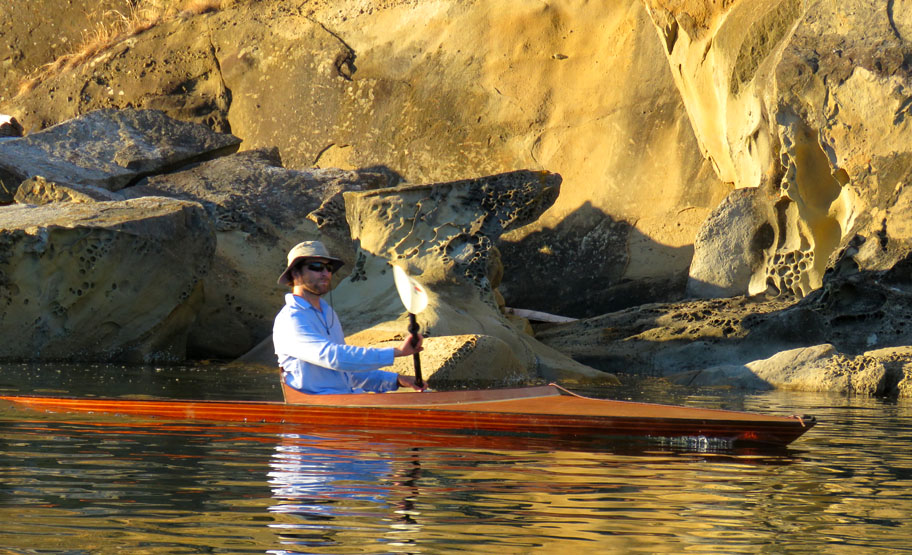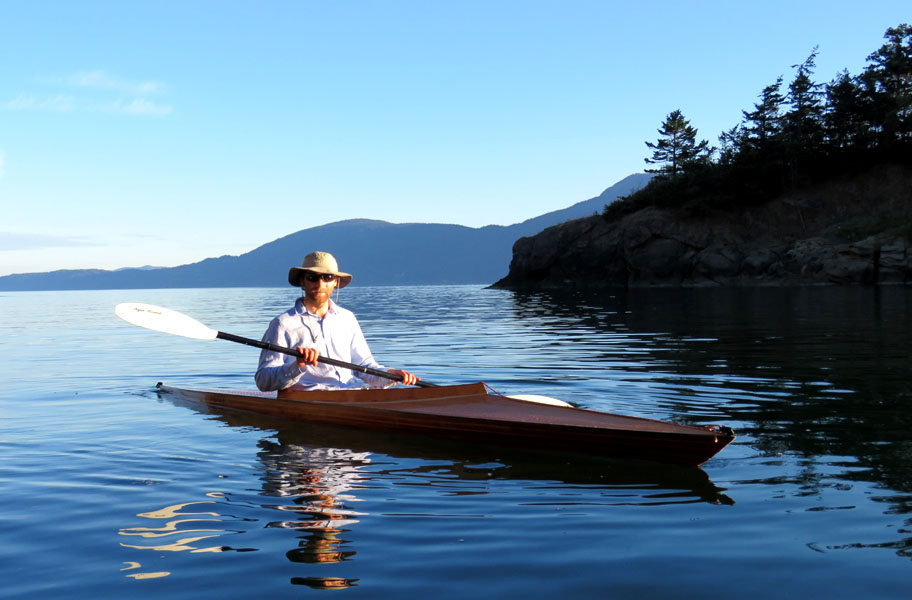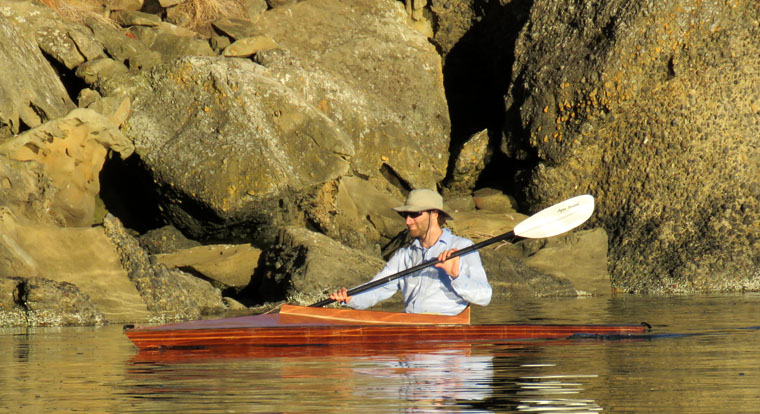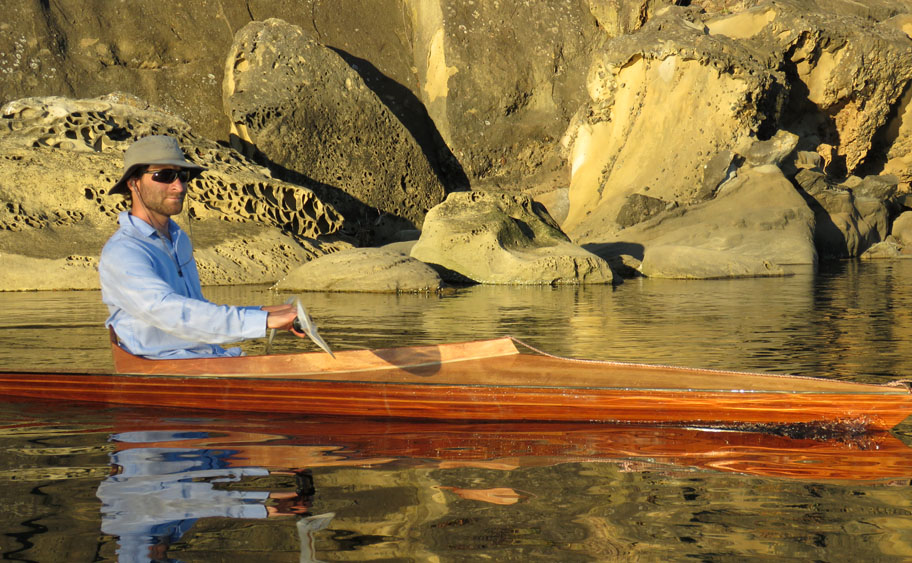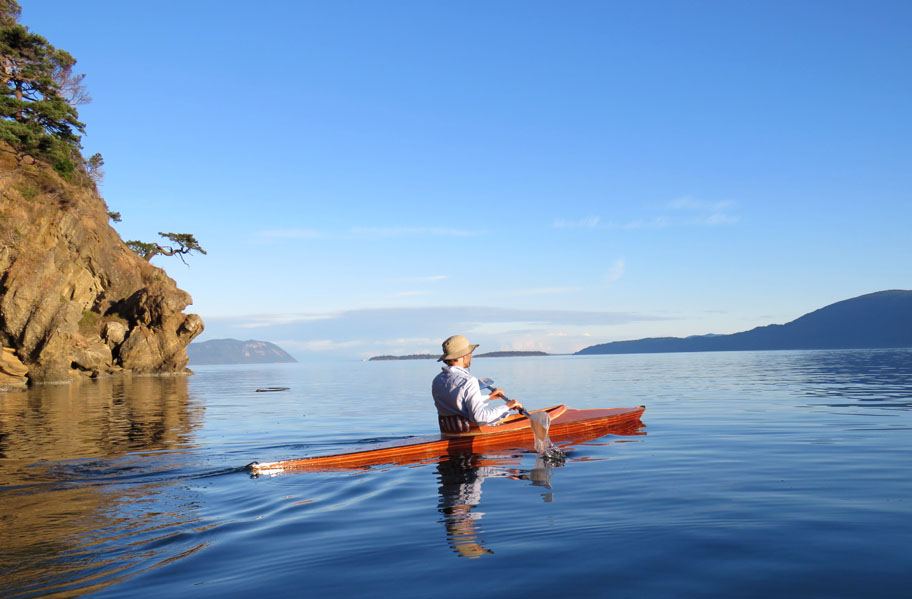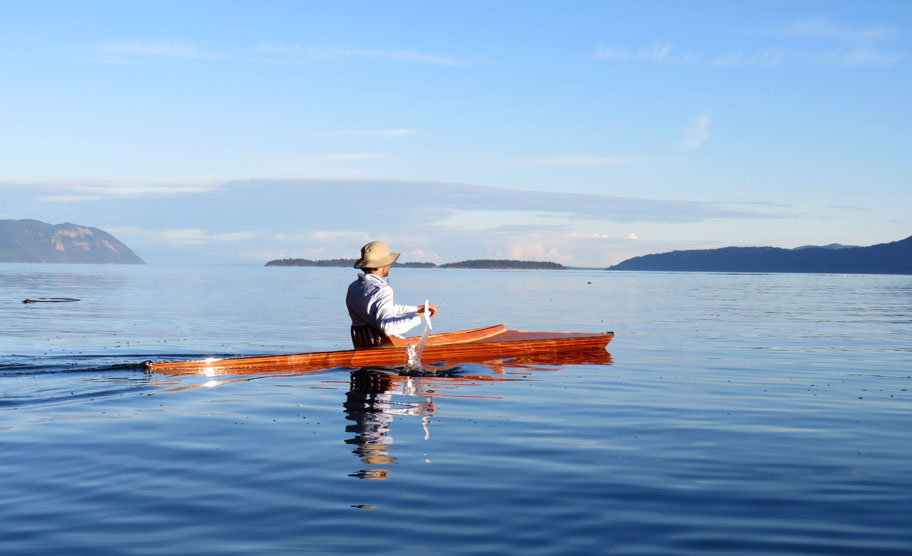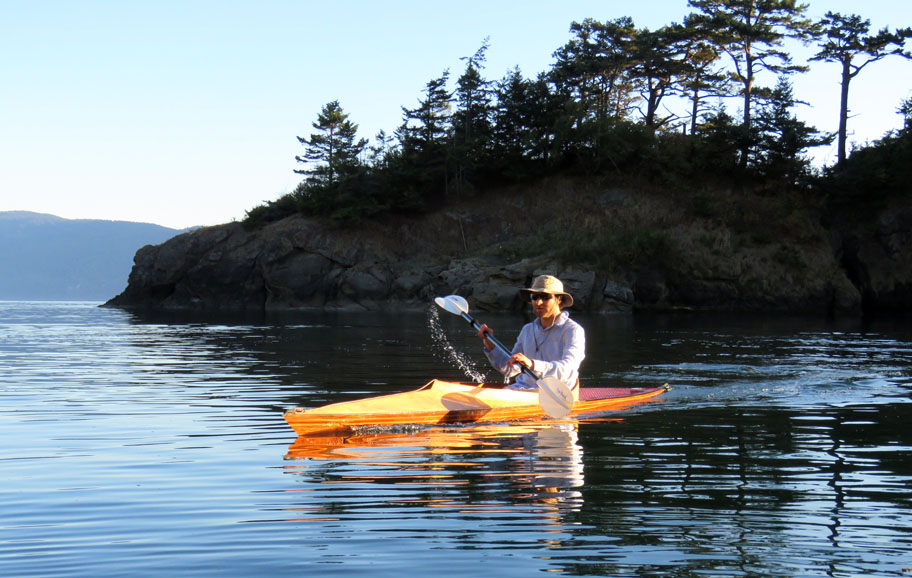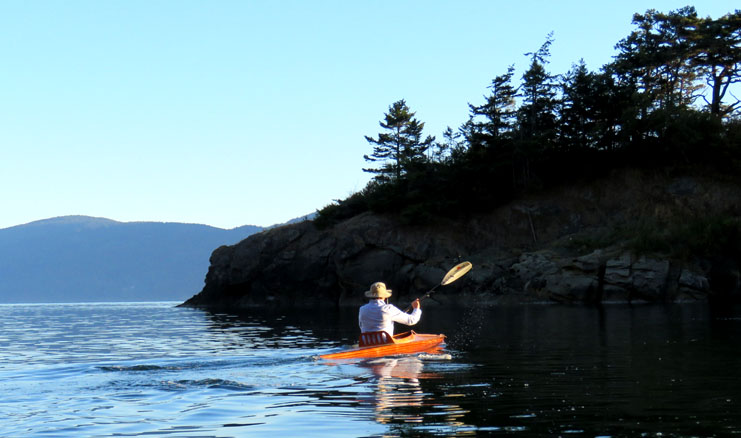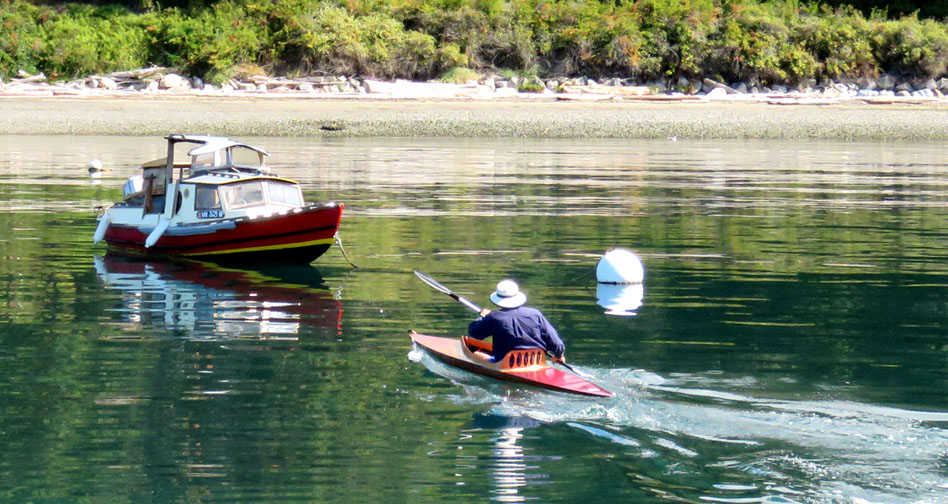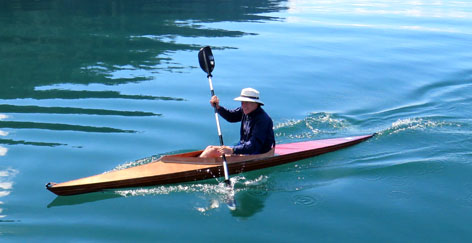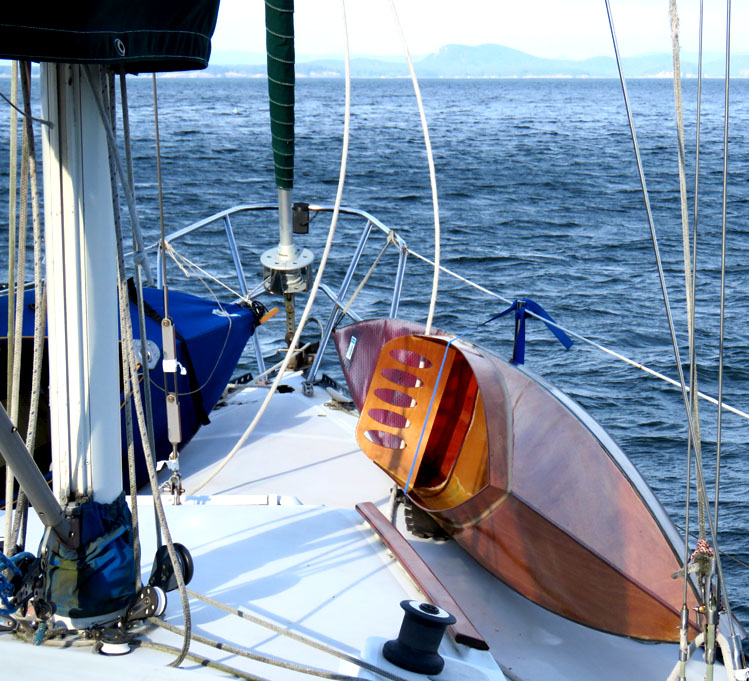 K-14.5 Specs: Length 13 feet 7 inches, Weight 14 pounds 10 ounces, Beam 19.5 inches. Fast and fun! A perfect paddling experience.
Watch the video below of our paddling trip to the San Juan Islands!
Click the following links for more K-14.5 Kayak Information, Pictures and Videos!
[Kayak Building Pictures | Kayak Videos | Great Owners' Pictures | T37 Pictures from the Port Townsend Wooden Boat Festival | Owners' Pictures Pages 1-7 | More Fun Pictures | T37 Radio Control | Desolation Sound | Excellent Sailing Performance | T Class Racing Sloop | T15 Racing Sloop | T12 Cruiser | Home | Order Form]