[Home | Order Form]
RC Schooner - T47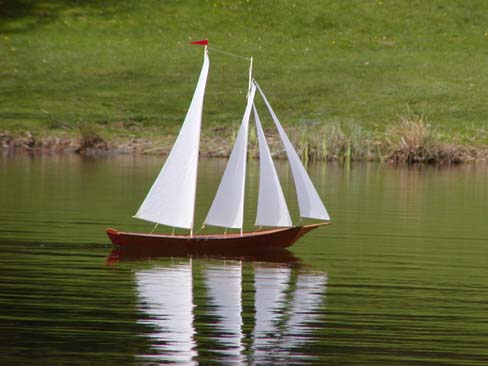 T47 Fairharbor Schooner
Length Overall: 47 inches
Depth of keel: 12 inches
Height of mainmast: 39 inches above the waterline
Sailing winds: With the full rig in winds up to 15 mph. With the reduced rig (included) in winds up to 20 mph.
Radio range: The radio is full power HiTech hobby gear - the same as used by RC planes. The range is about two football fields (200 yards).
Mast material: hardwood dowels.
Weight: 6 pounds fully rigged with RC gear and batteries in place.
This 47 inch (length overall) wooden RC Schooner is a beautiful sailing ship. Graceful and charming, she recaptures the golden age of sail when wooden ships carried the majority of commerce along the coast of the United States. Swift and light she controls splendidly with one rc servo for the rudder and the other rc servo controlling all four sails. A fun building project, the kit includes everything except varnish, paint and batteries. With excellent, detailed instructions and clear diagrams, this is a project that anyone can complete with pleasure and satisfaction. It is like building your own small ship. And this is a ship that can be treasured in a family for generations. The building process is slightly more detailed than on the T37 RC Sailboat, but not essentially any more difficult. Built from pre-cut pieces of 1/8 inch mahogany plywood, the building of the hull goes very quickly. Out on the water, the traditional gaff rigged sails, the varnished wood gleaming in the sun and the red masthead pennant make a gorgeous picture.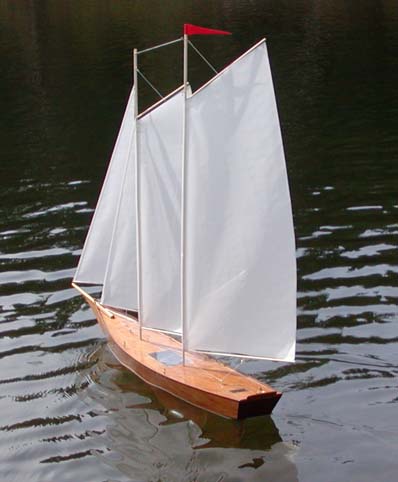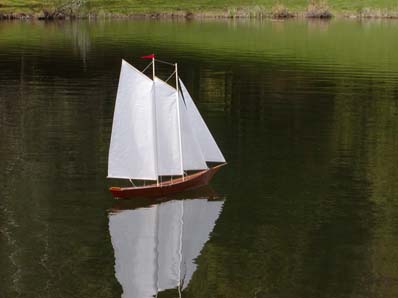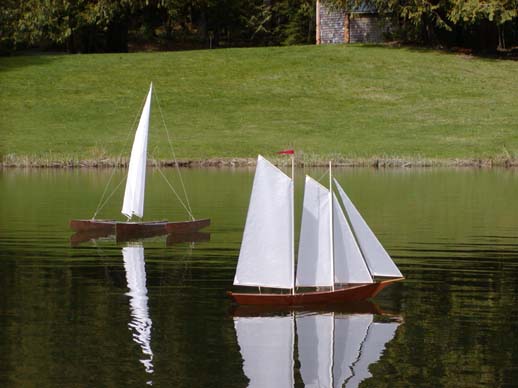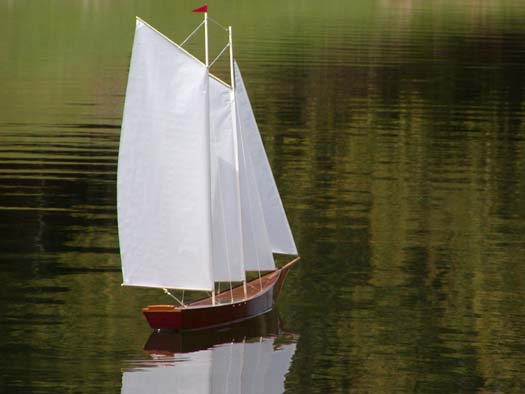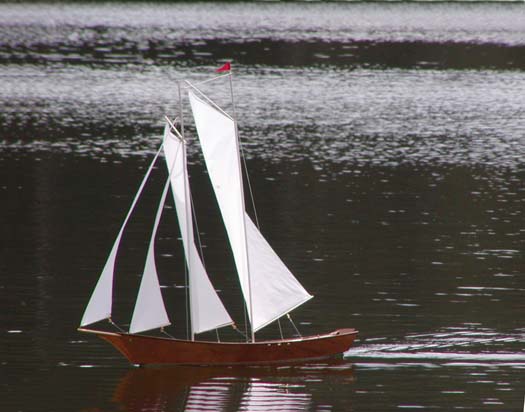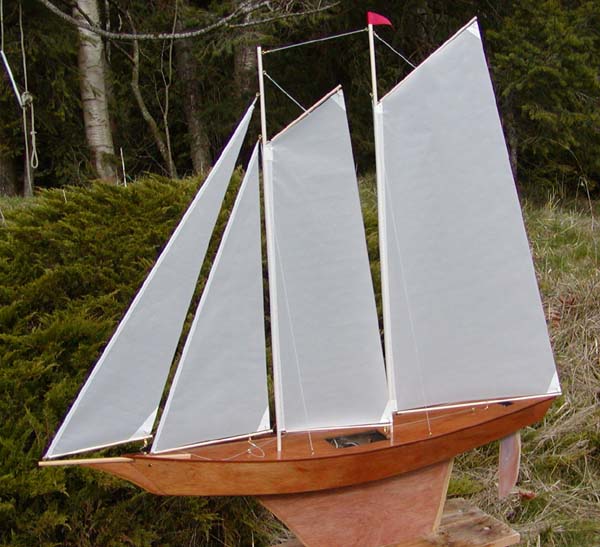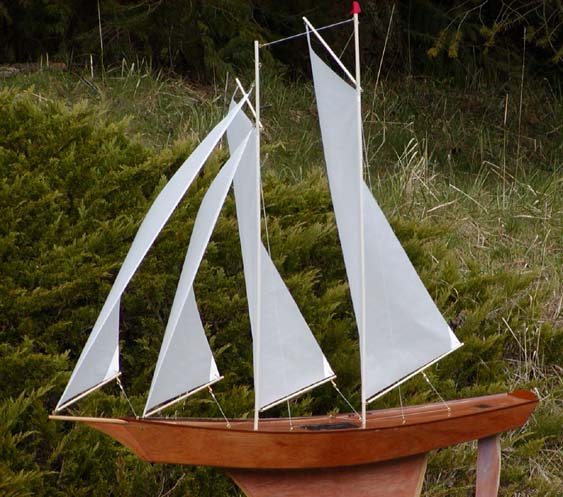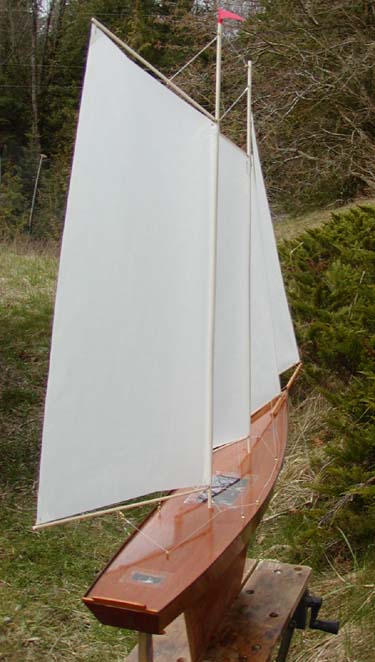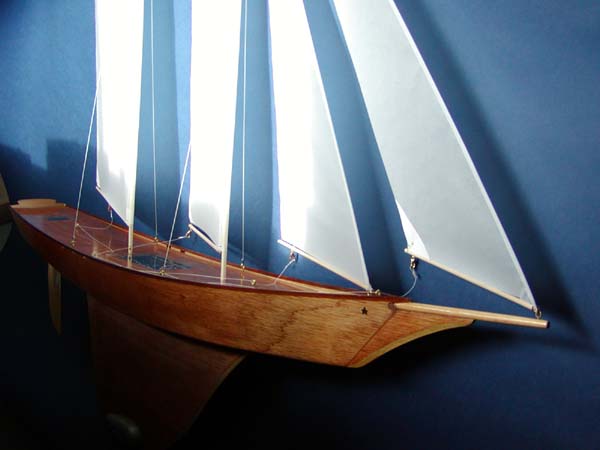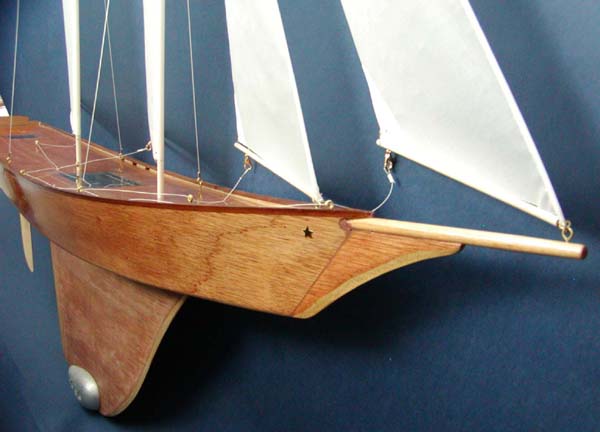 [Home | Order Form]