[More T47 RC Schooner Pictures | Home | Order Form]
Around the Horn
One hundred ten years ago this jaunty Scotsman sailed around Cape Horn as a young boy of 15 on one of the great sailing ships, a three masted bark out of Hamberg hauling cargo. Forty four years ago Will Lesh, while in his last year of college, interviewed the 81-year-old sailor and recorded the entire live interview for this remarkable look into life aboard the last of the great sailing vessels rounding Cape Horn. Be transported in time to the days of the great ships as you listen to this never before released original recording.
The boat our Scottish friend shipped aboard of in 1908 was the sister ship of the Moshulu, shown below.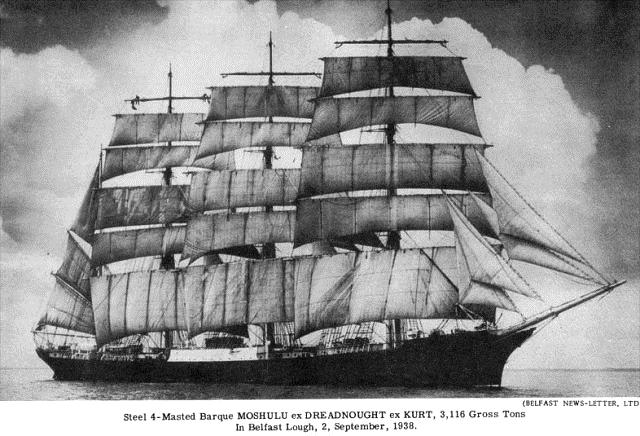 When our Scottish friend later on talks of sailing as Bosun on board the schooner, this was one of the big West Coast schooners similar to the Wawona, a NW Lumber Schooner, really a large sailing ship, although not square rigged. Picture of the Wawona shown below.