Kauai Family Adventure (Click here for more pictures from Kauai)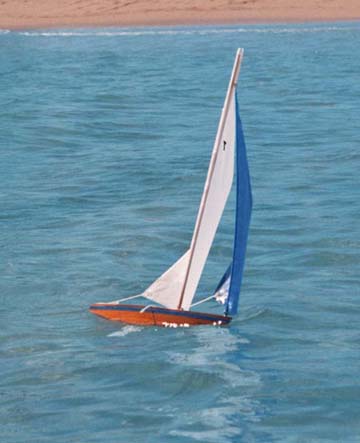 In late January our family left the shrouded gray Northwest winter and climbed out of our flight into the sunlight and warmth of Kauai. (Kauai is one of the least developed of the Hawaian Islands with some of the oldest rock formations.) The first two days we went around squinting and covering our eyes. After that we were completely adapted and settled in for ten terrific days of camping on the beaches right beside the water. The campsites are beautifully maintained and very inexpensive.
Here is the T15 sailing in the more protected waters on the South side of the island. Our tent was just beyond the edge of this picture. The South side of the island is almost always warm and sunny. The North side gets more rain than Washington State. We pretty much stuck to the South side and enjoyed swimming every day and sailing our boat. We took the T15 Racing Sloop because it packs so easily for traveling and it sails great. With our four-year-old youngster and our ten-month-old child and all the gear for camping and piles of wool sweaters that we never wore and two car seats, you can imagine how much baggage we had. Piled on the ground beside the rental car it looked impossible, but it all fit in, and the kids, although half buried in gear and groceries, never minded a bit.
[More Pictures from Kauai | T Class Racing Sloop | T15 Racing Sloop | T12 Cruiser | Home | Order Form]

Tippecanoe Boats, ltd. 4305 Nordum Rd., Everson, WA 98247 USA phone/fax 1-800-206-0006 1-360-966-SAIL