[More Great Owners' Pictures | T37 Radio Controlled Sailboat | Desolation Sound | Excellent Sailing Performance | T Class Racing Sloop | T15 Racing Sloop | T12 Cruiser | Home | Order Form]
Hello there Will,
Henley Lake is about 2 kilometers from my home in Masterton, New Zealand. We have a small model boat club that have their club days each Sunday. The wind was light and fickle. The islands in the middle of the lake make for interesting sailing as they
redirect the winds.
Regards, John C. - New Zealand
T37 Racing Sloop - white and red sails - on Henley Lake, New Zealand..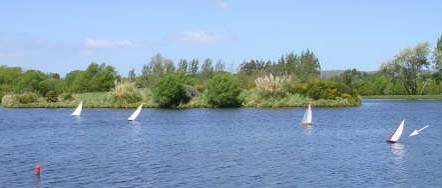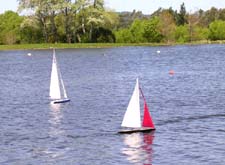 Will,
Here's some pictures of my finished T37; hanging on the wall, first time in the water, and my Christmas present hat.

Jack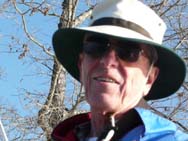 (Nice hat...where ever did you find it?!)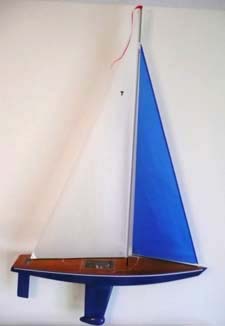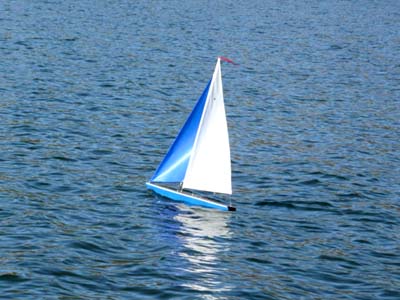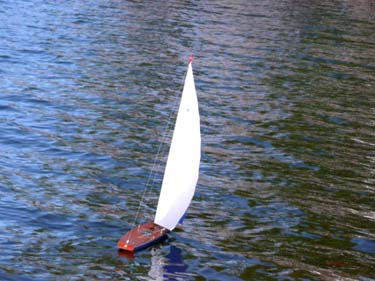 And, a couple of great shots of Terry and his T37 "Double Red" on Lake Padden near Bellingham, WA.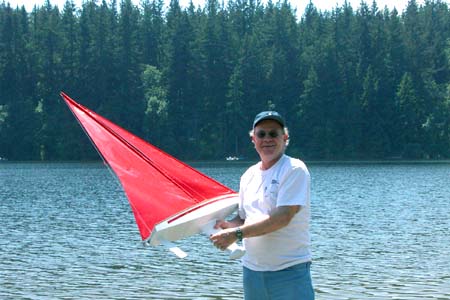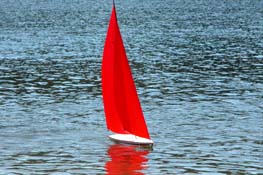 Will,
I felt guilty putting together such a well designed boat. Thank you
so much. I just took my T37, "Jay", out to the local pond yesterday,
and she sails beatifully. I was going to take her on my 4 month
cruise in the Caribbean, but I just could not risk my boat to the
airport handling. There was about 3 knots of wind, with occasional
5-10 knot gusts. We were all marveling at her speed compared to my
previous, scratch-built boat. I hope to take her back out again soon.

Thanks for a great kit, Spencer Connor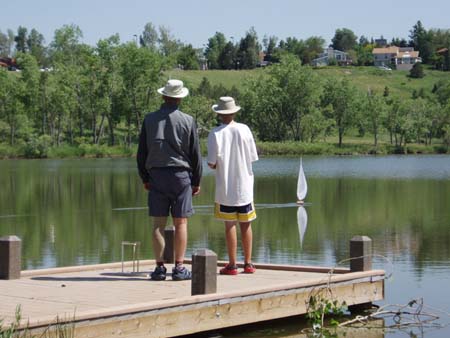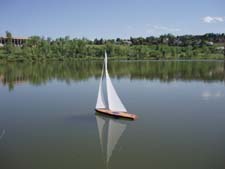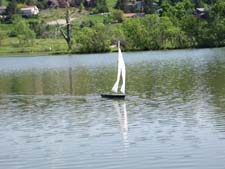 Hi Will,
I have enjoyed my second summer with my T32. This year and last we
sailed up at Chimney Lake in the Cariboo which is 6 1/2 hours north
of Vancouver, just south of Williams Lake. I have a nephew with
muscular dystrophy and he loves sailing the boat.
Thanks very much-
Nicholas Dibley
North Vancouver, BC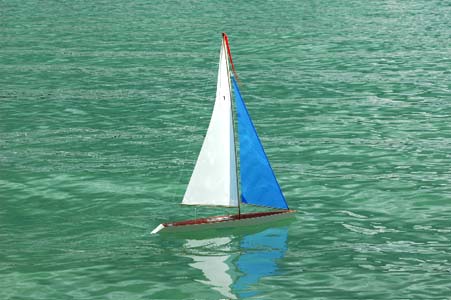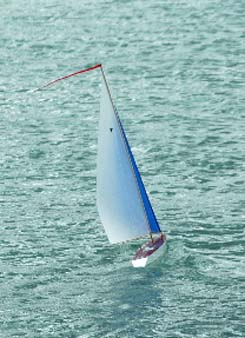 Hello Will

Well I finally made it out to Walden Pond with my T15. Here are some pics! Looks great on a close reach on the crystal clear water.

Edwin Ozawa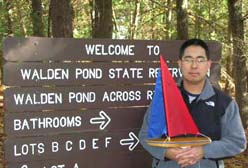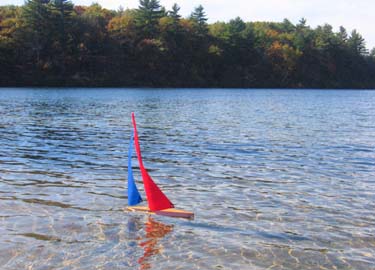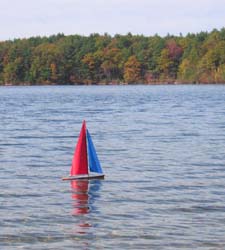 Will, Maiden voyage photos of my T-27 "BIANCA". Some "Wing on Wing" down wind makes for some super speed. All points of sail are well balanced and the quick response is fun,fun,fun. Roland.....
Will, Just finished building my T-27, hull # 6, and could not be happier with the results. I wanted to paint the hull, keel and rudder white but the hull looked so nice I could not bring myself to paint it. Five coats of marine varnish gave the natural wood a beautiful finish. Here are some pictures. Roland Ferri, Galloway, N.J.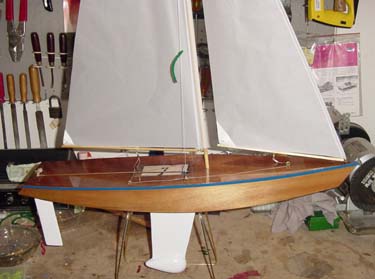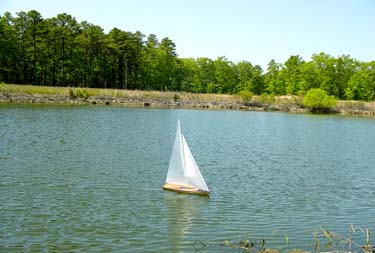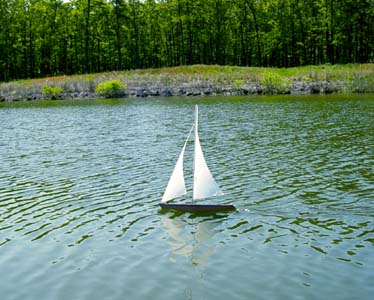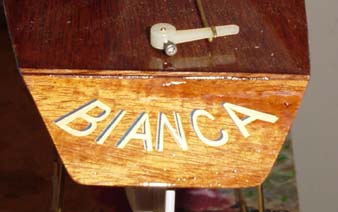 And now an Owner's Picture from Alaska to wrap up the page and a very charming one at that!
from Alaska
Zander and Fia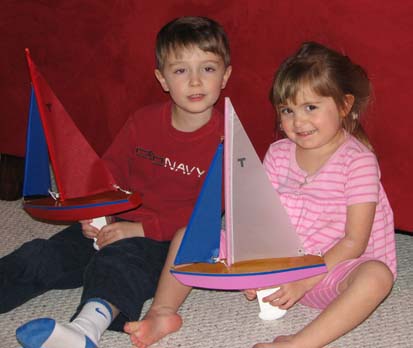 [More Great Owners' Pictures | T37 Radio Controlled Sailboat | Desolation Sound | Excellent Sailing Performance | T Class Racing Sloop | T15 Racing Sloop | T12 Cruiser | Home | Order Form]