[More Owners' Pictures | T37 Radio Controlled Sailboat | Desolation Sound | Excellent Sailing Performance | T Class Racing Sloop | T15 Racing Sloop | T12 Cruiser | Home | Order Form]
Ted's T37 RC Sailboat Page, Shibuya
Hi Will,
This is a note from Ted in Portland, Oregon.
Well I am happy to report I am done with the boat. I cannot say enough good things about the experience. I will write you again and send some pictures, too, but I need to say that I'm delighted to be a part of your vision.
Best Ted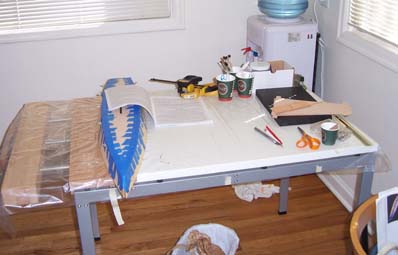 Here the hull and deck are glued and inverted for curing. You can see the IKEA dining nook table I purchased as an ideal boat-building platform due to that vise you see opened up to the left.
I constructed the keel and rudder while the hull epoxy cured. Those long blocks hold the length of the keel.
The script was very, very helpful. I appreciated the details, explanations and rationales, it all made sense to me. In typical attorney fashion my book is now full of highlights, underlines and margin notes.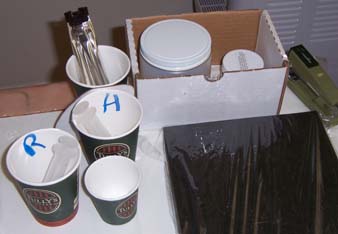 Just another close up shot of the epoxy station.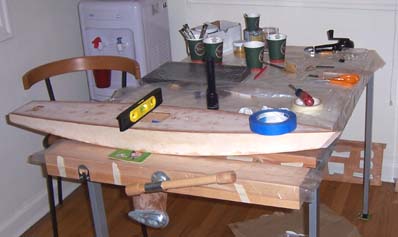 Here the keel, supports and servo deck have been attached. The hull has been leveled using coasters as shims and the tape as a slight weight.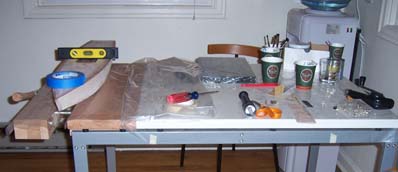 Another shot of the curing with keel in place and angled correctly.
I was able to build the boat in my dining nook. Most of my tools could be stored in a plain plastic tote to keep them off the work surface.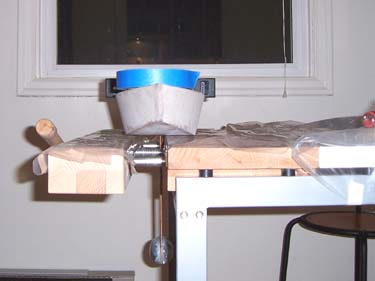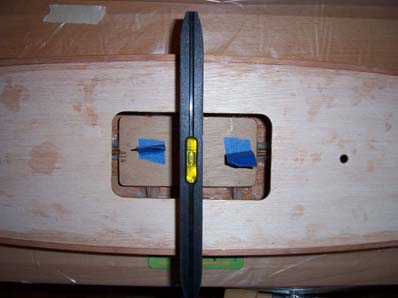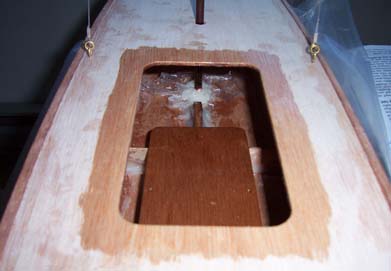 The mast step here has just been formed. That epoxy is still wet, and I have built it up around the mast using my fingers to manipulate the epoxy under the saran wrap.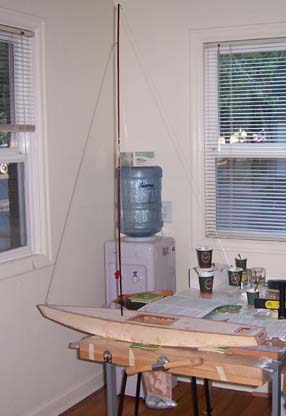 A wide view of the partial rigging necessary to hold the mast up for creating the step. I was impressed with the large dimensions of this boat which became evident in the lines of the partial rigging.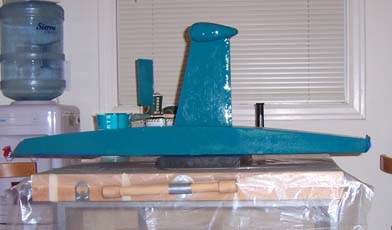 Another shot of paint drying. Neoprene block props up hull.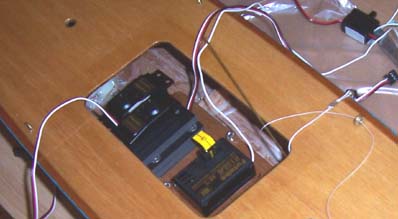 Hi Will,
It's Ted in Portland. I'm writing to let you know my T37 sails perfectly.
We have a great new public pond which appears designed for model boats. It is called Tualatin Commons. It is ringed by residences, some businesses, and a bar & grill called Haydens. I decided to park myself at Hayden's, toast Shibuya, and visit with the many curious onlookers.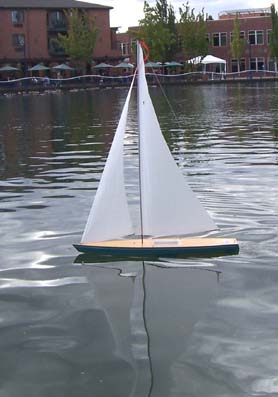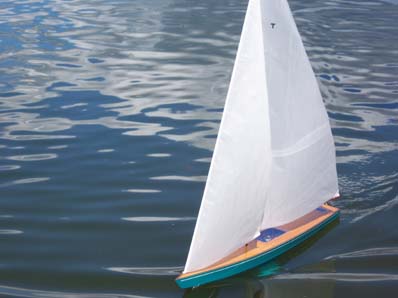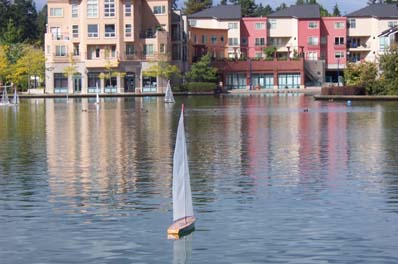 Those are condos and retail in the background. Hurrah for urban mulitiple use zoning!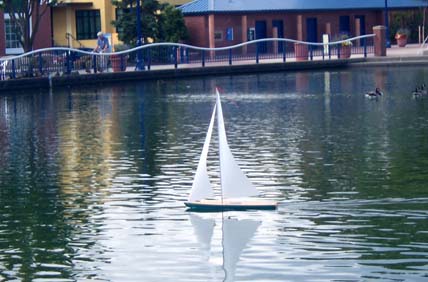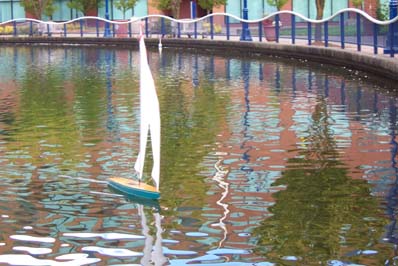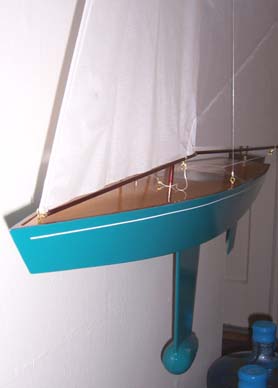 It is a pleasure to present to you my boat, Shibuya. She is named after the popular nightlife and shopping district in Tokyo.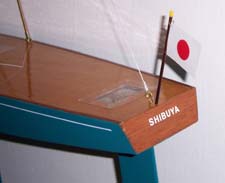 Thanks for the wonderful project. My friends didn't see much of me but when I surfaced I had a marvelous creation. The T37 is very eye-catching. I am going to start saving for another boat.
Shibuya sails again Sunday. Can't wait.
Warmest personal regards,
Ted
[More Owners' Pictures | T37 Radio Control | Desolation Sound | Excellent Sailing Performance | T Class Racing Sloop | T15 Racing Sloop | T12 Cruiser | Home | Order Form]