[Kayak Building Pictures | Kayak Videos | Great Owners' Pictures | T37 Pictures from the Port Townsend Wooden Boat Festival | Owners' Pictures Pages 1-7 | More Fun Pictures | T37 Radio Control | Desolation Sound | Excellent Sailing Performance | T Class Racing Sloop | T15 Racing Sloop | T12 Cruiser | Home | Order Form]
Katie Tries Out the New Kayak!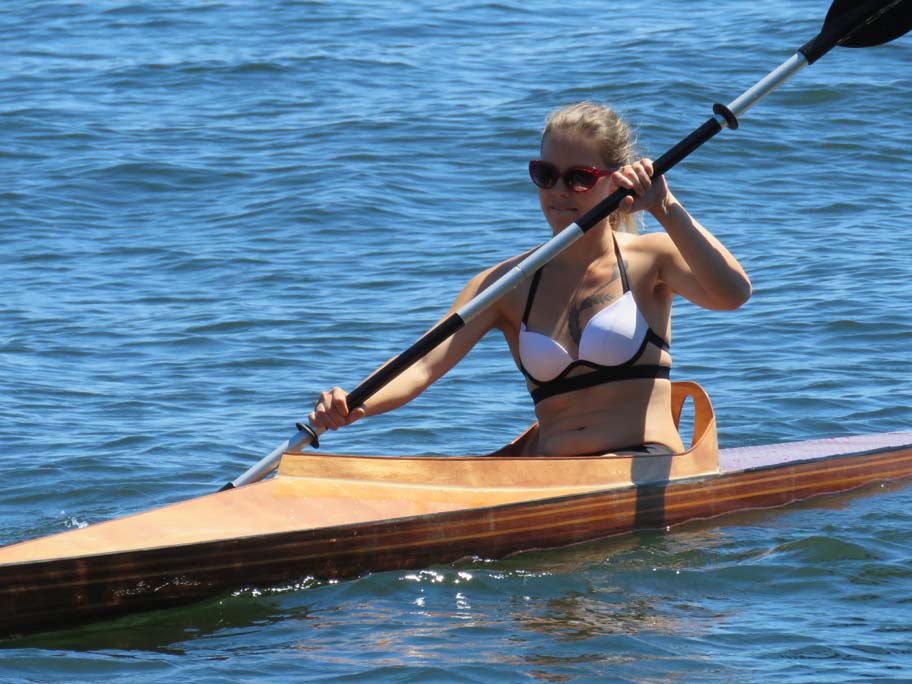 This beautiful ultra-light kayak is now available as a kit from Tippecanoe Boats. The total weight is just over 14-1/2 pounds! We achieve this amazing light weight by combining amazing materials in a classic wooden kayak.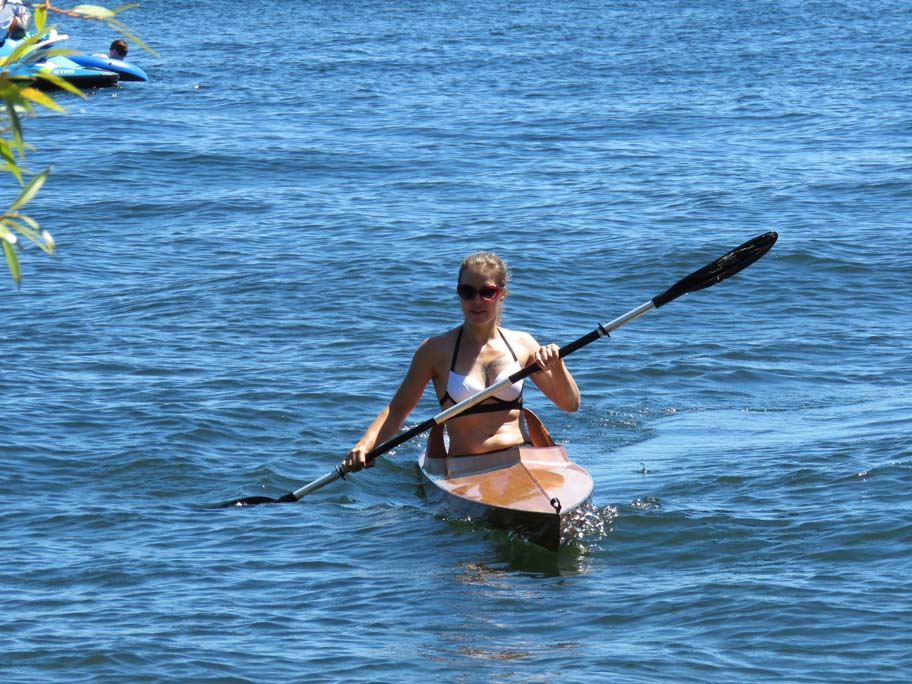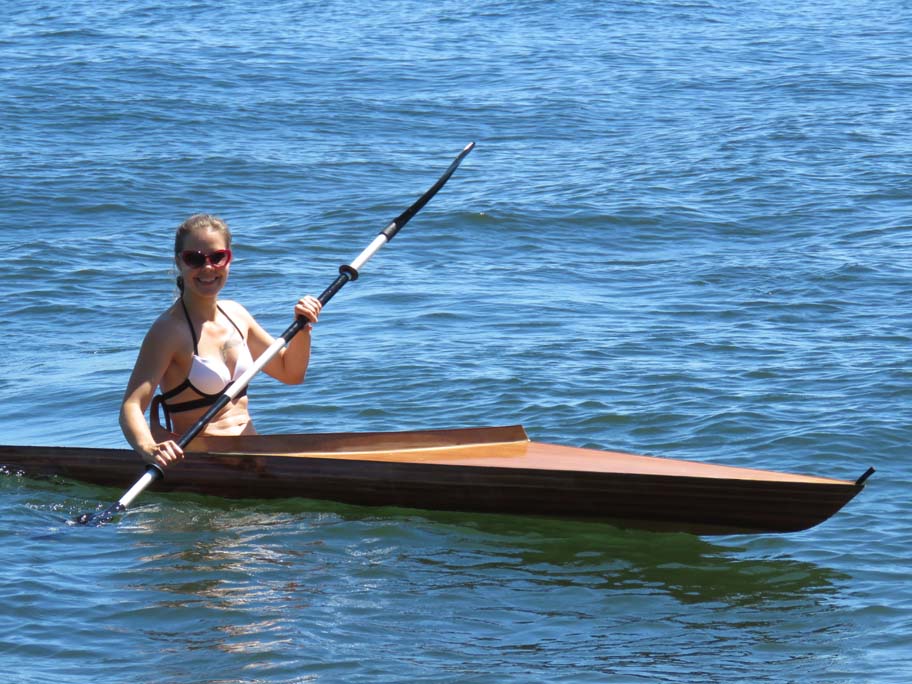 The western red cedar strips are of perfect quality, with extremely tight, perfectly straight grain, The Okume Marine plywood is the highest quality from Europe, and hidden inside this beautiful wood exterior is the terrific strength of unidirectional load carrying carbon fiber ribbons plus a thick mat of kevlar in the cockpit area. The outer skin is a very light fiberglass cloth to give a surface hardness to the wood.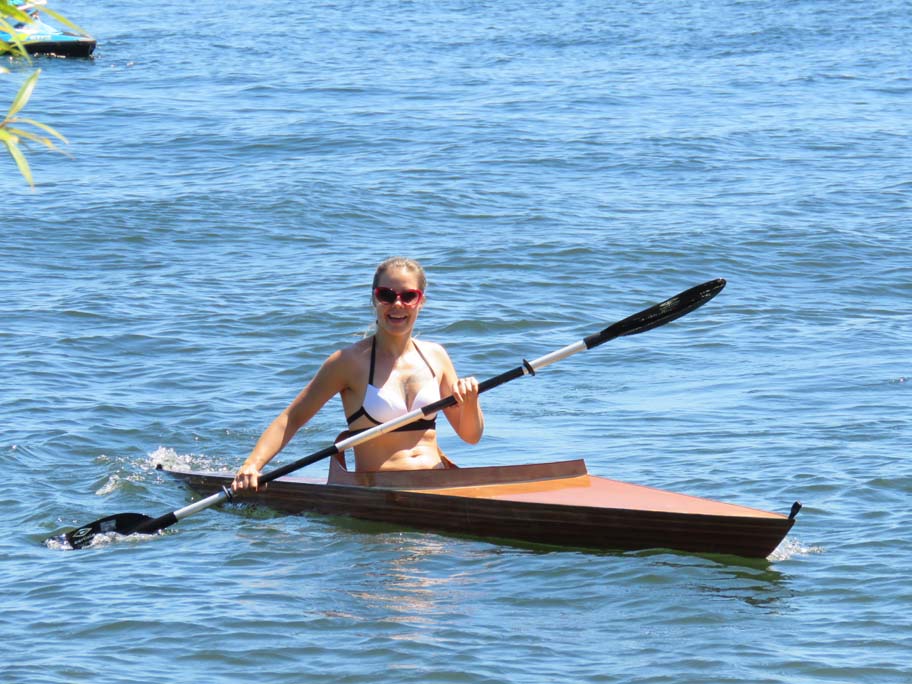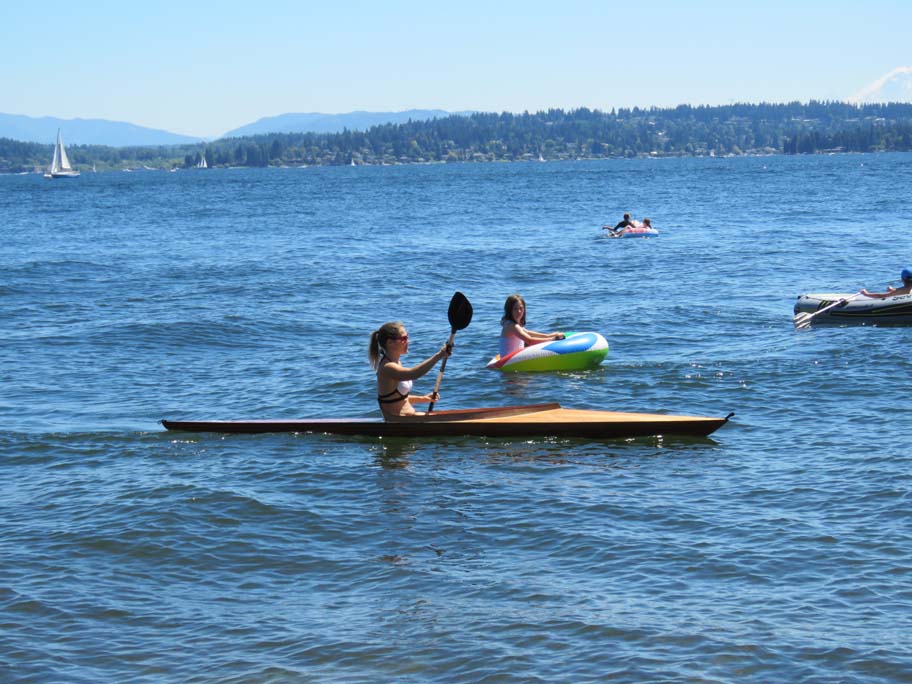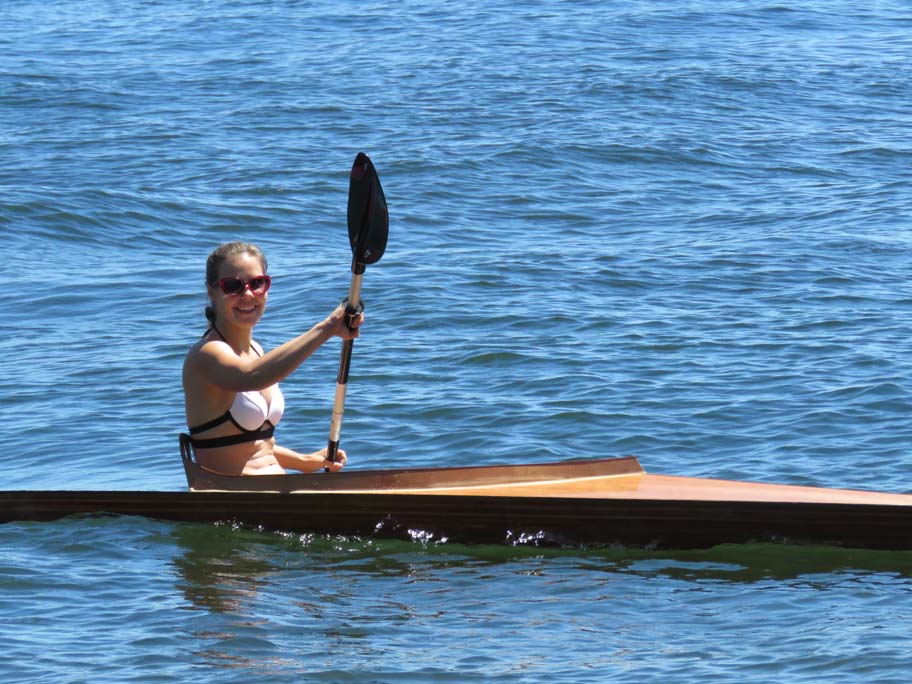 The total boat is engineered for sensational paddling. And, like all of our kits, this is a very easy build due to sophisticated - and unique - building systems that we have developed over many years and thousands of boats.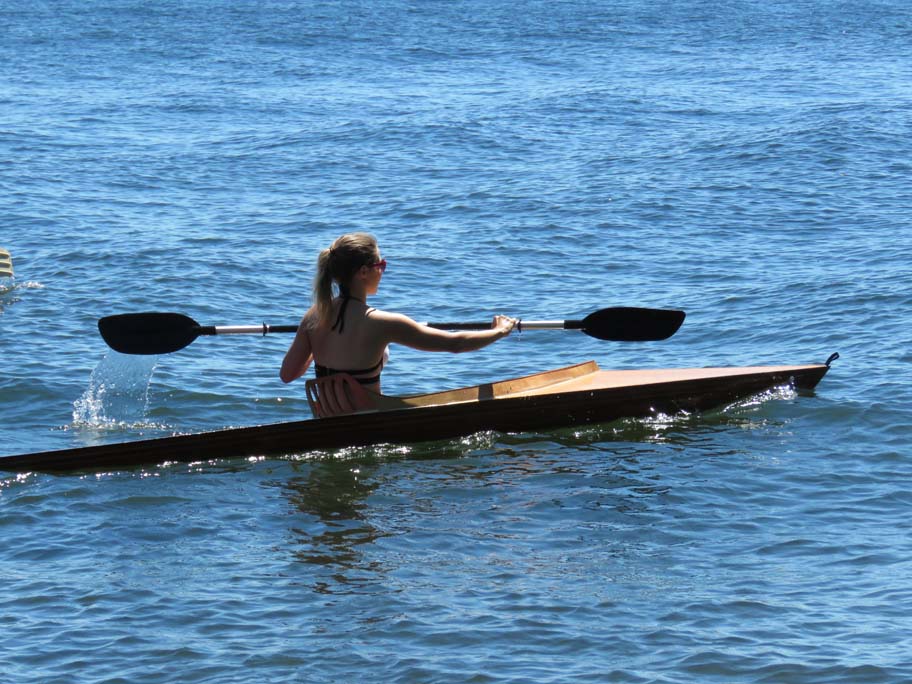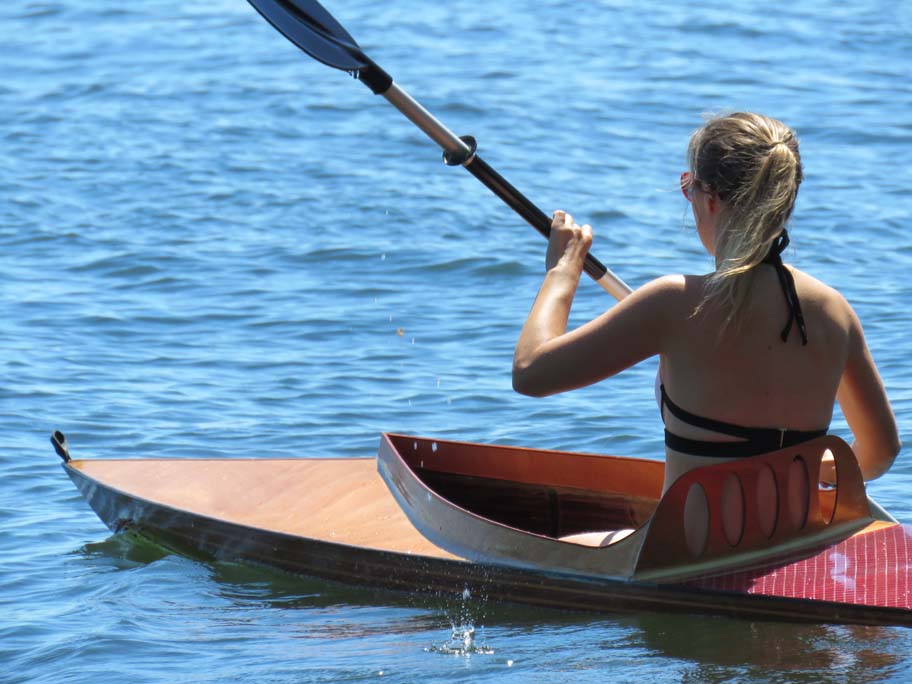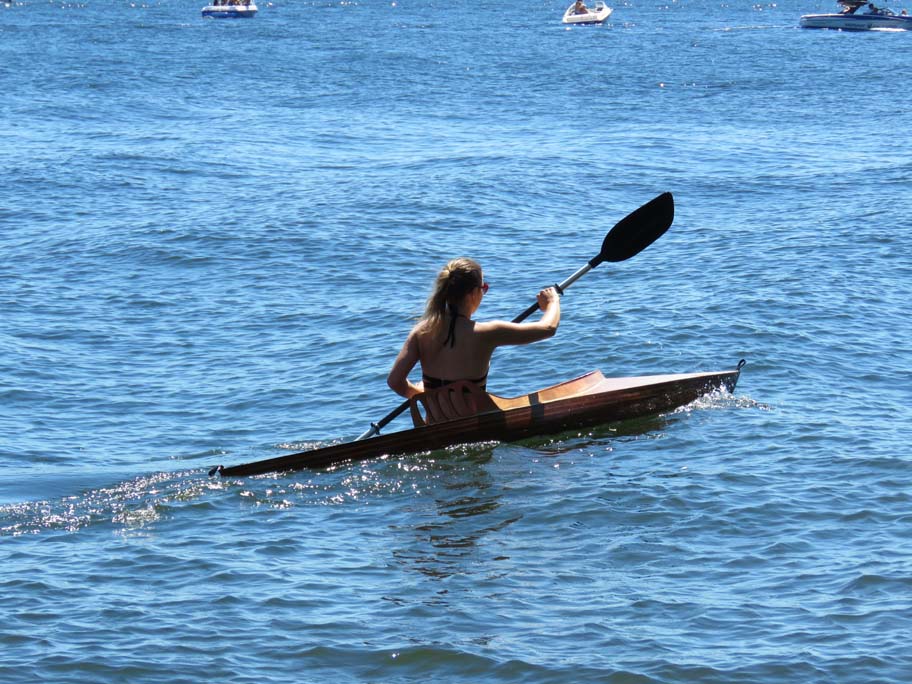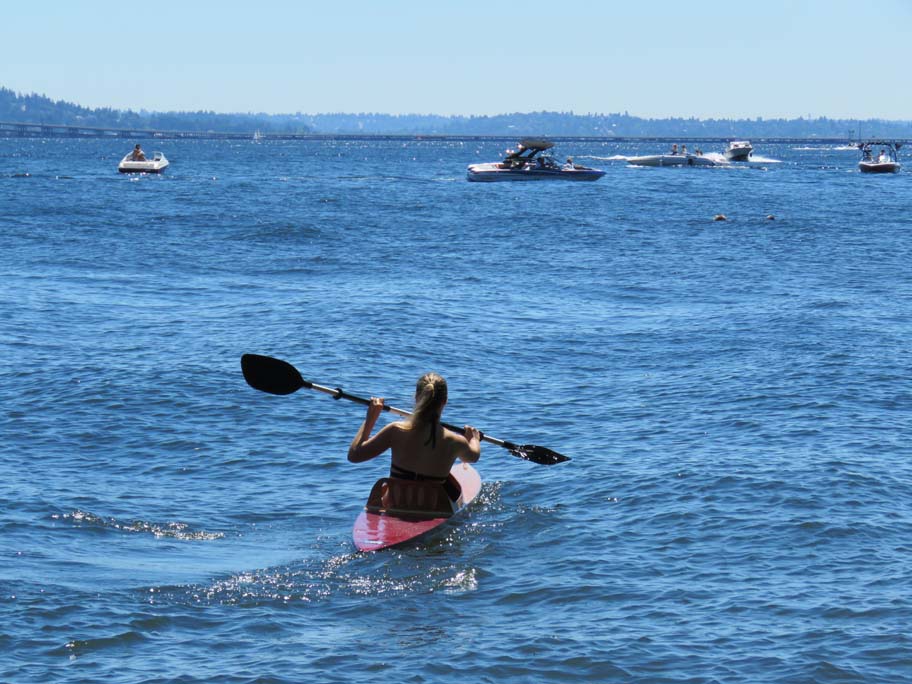 Everything is included in the kit. All you need is varnish to complete the job. Totally detailed video instructions guide you through every step in the building process.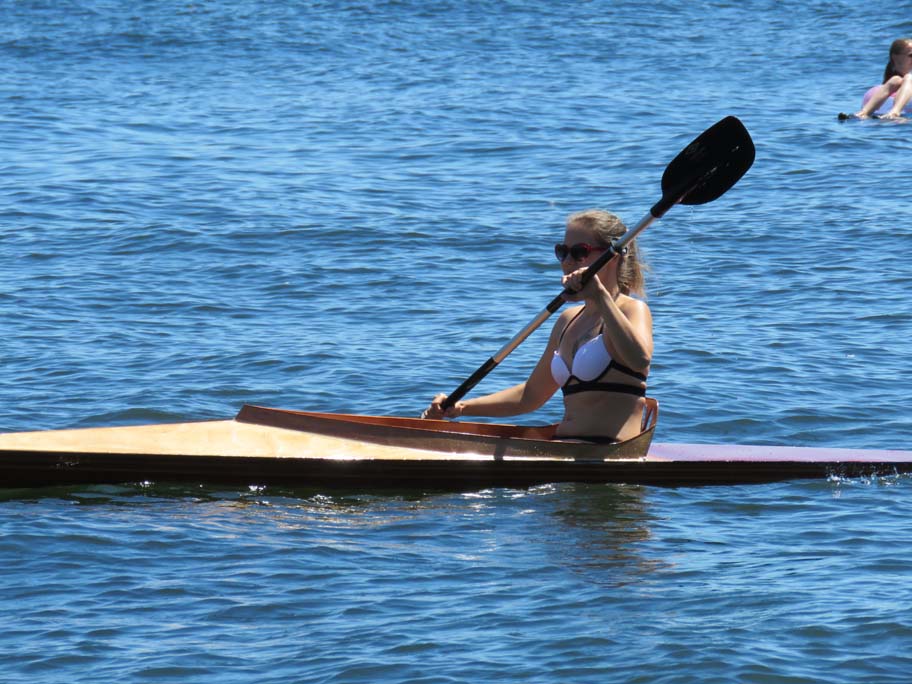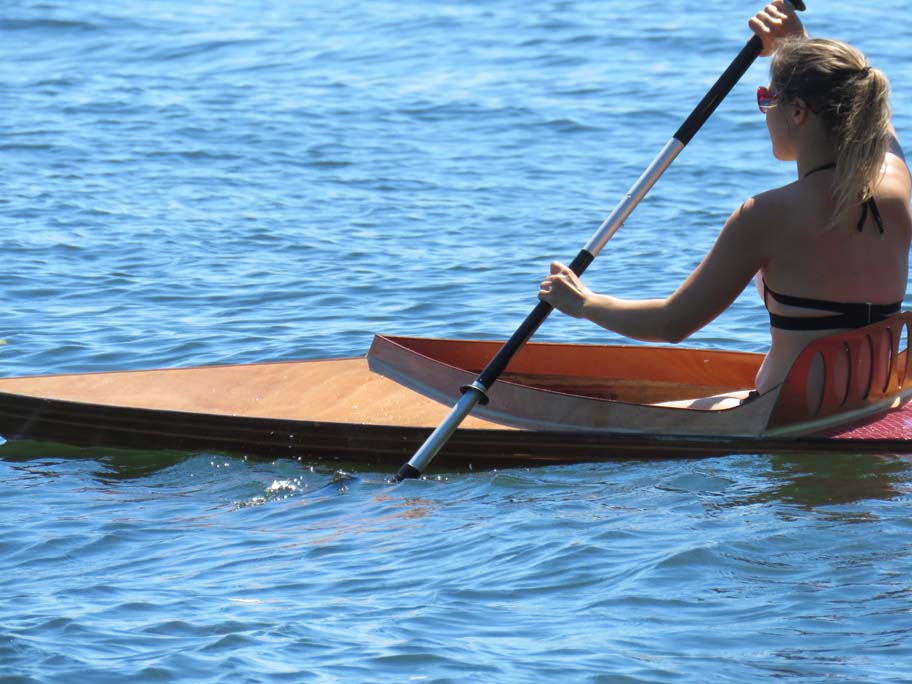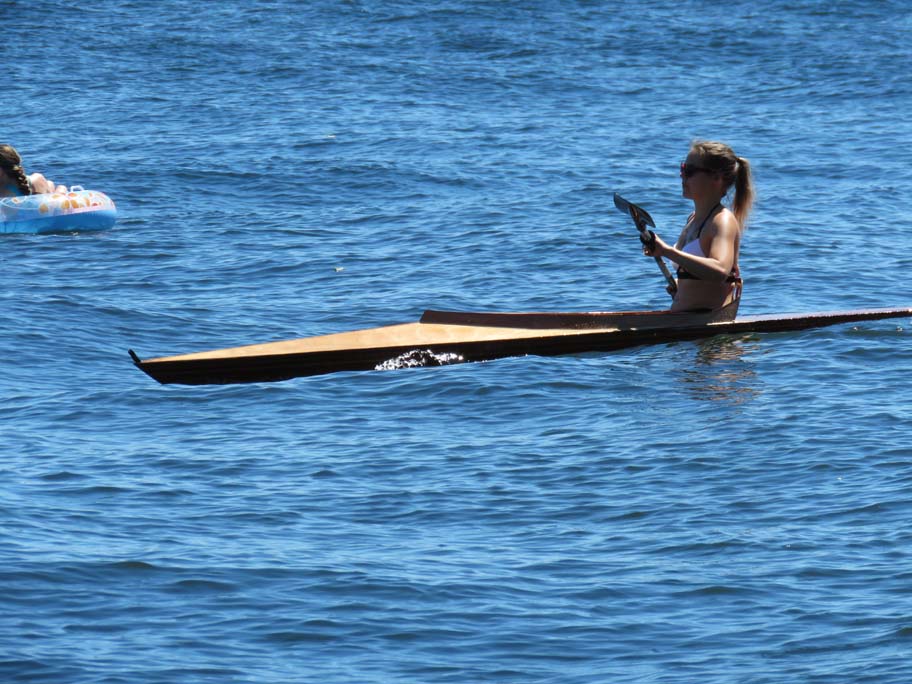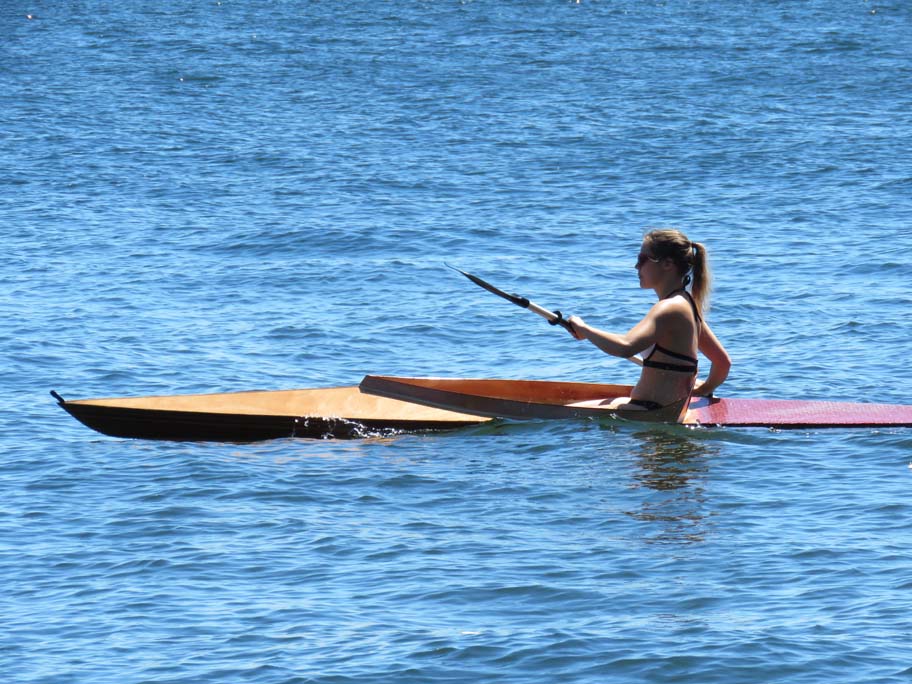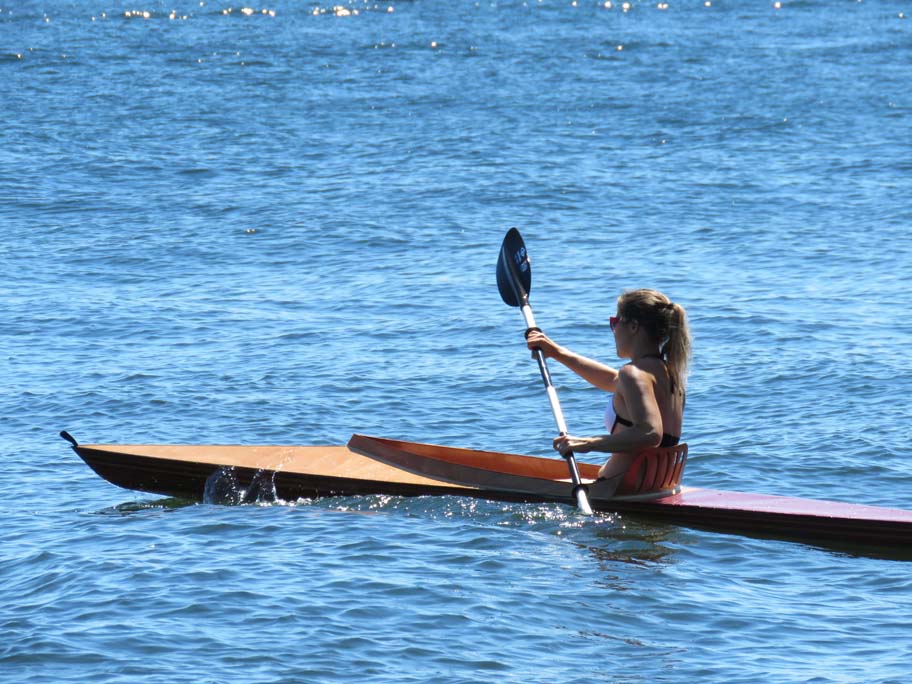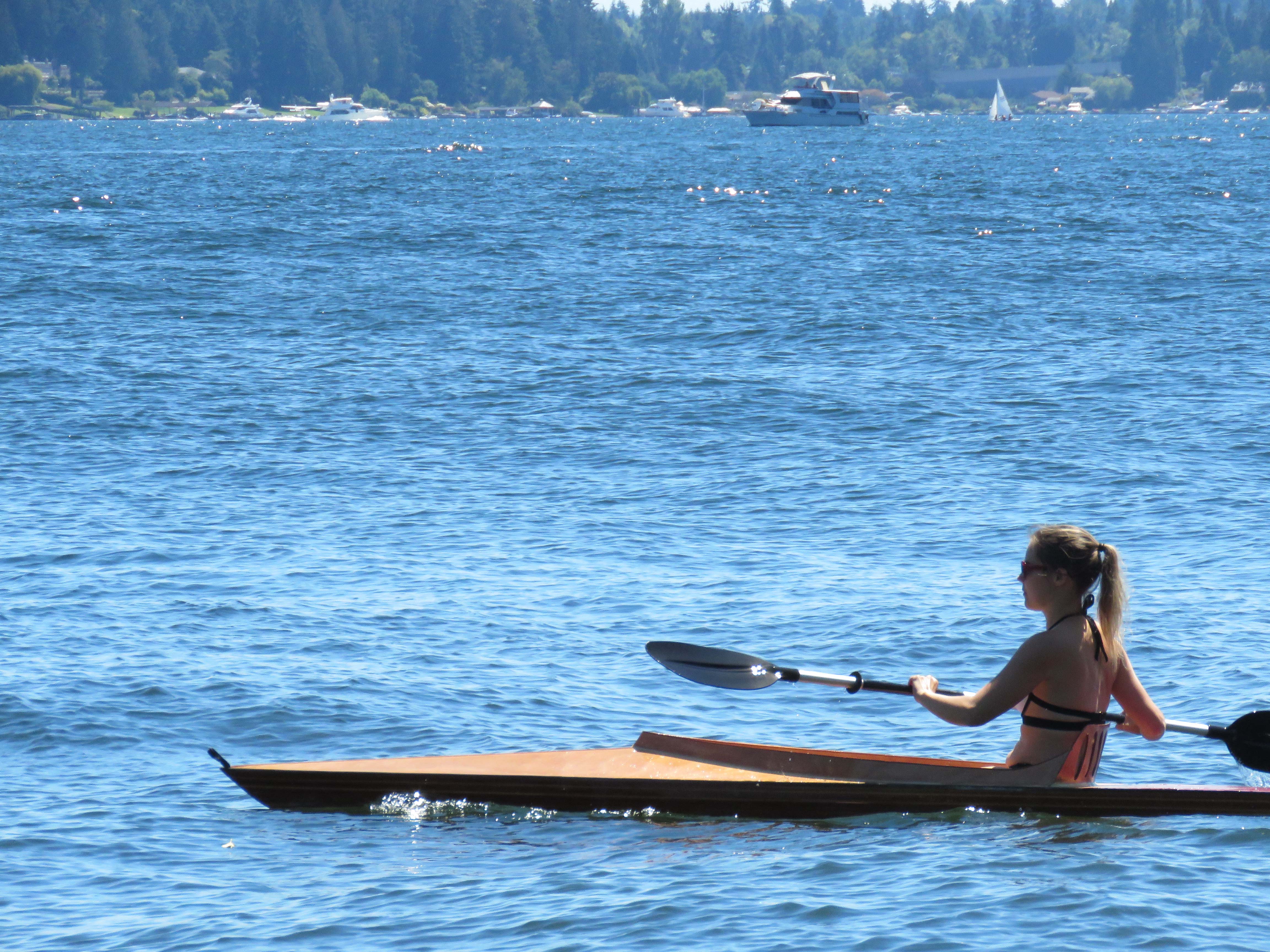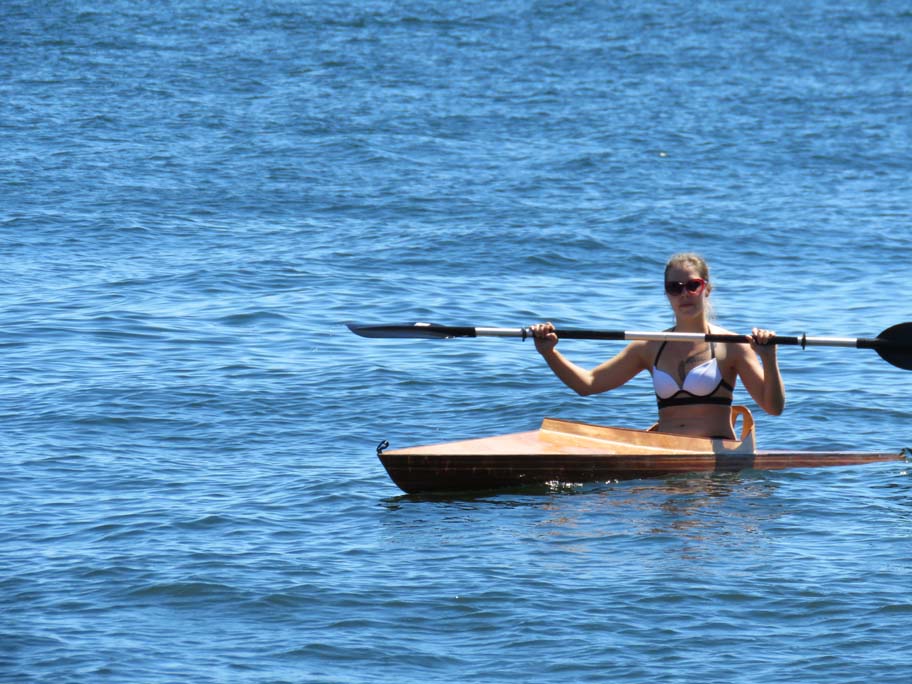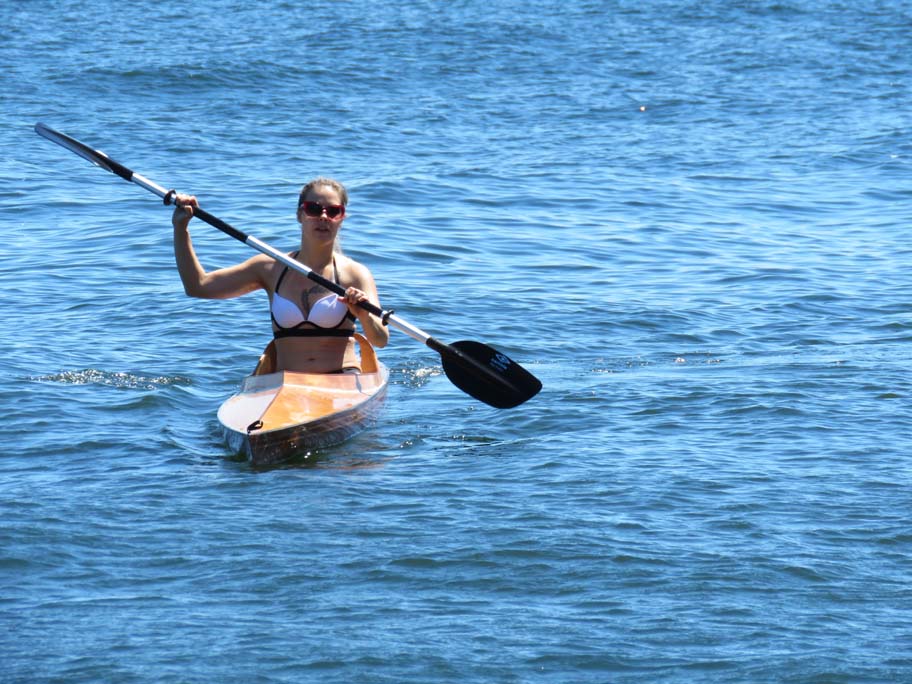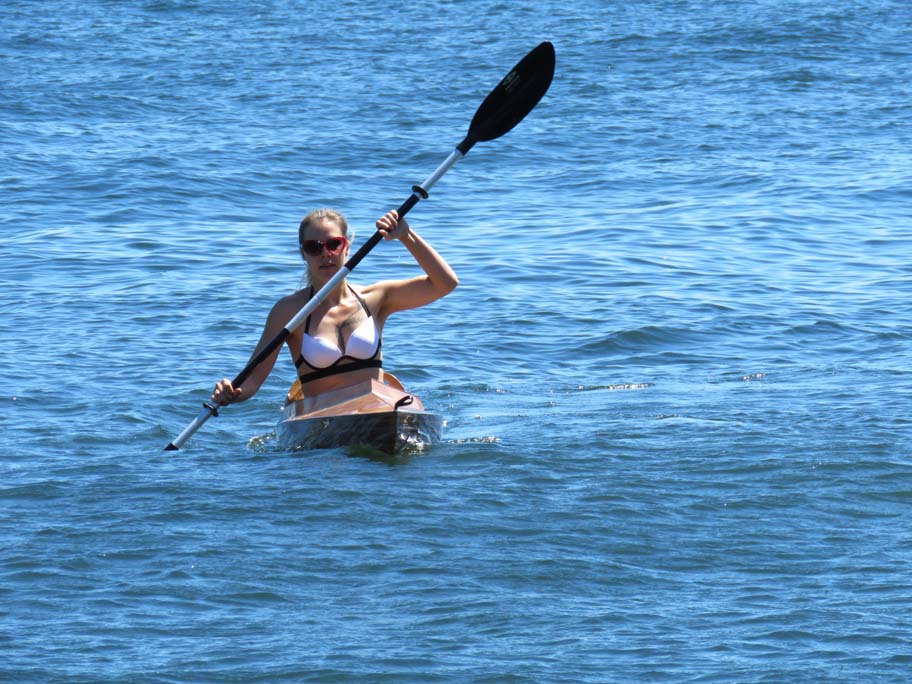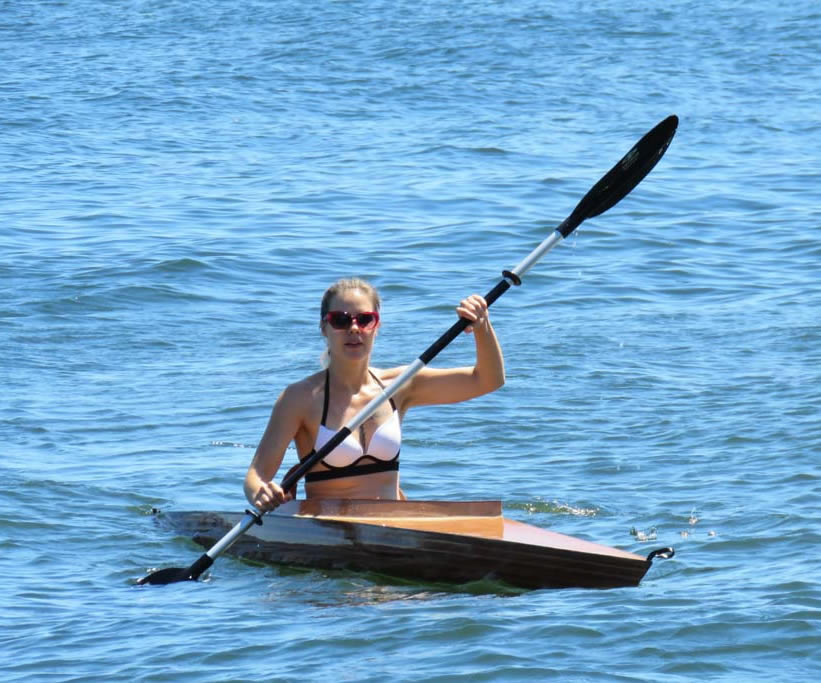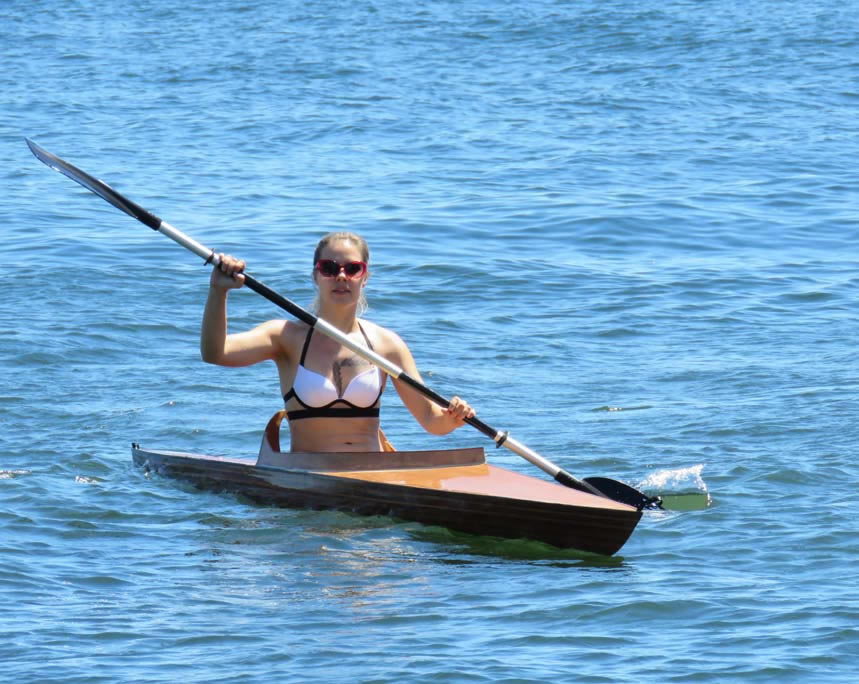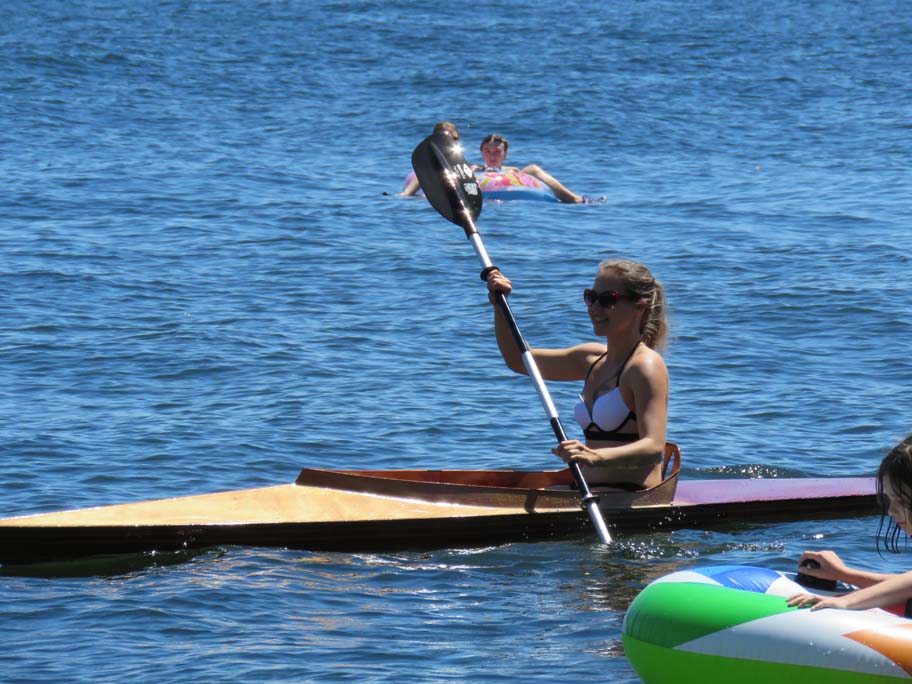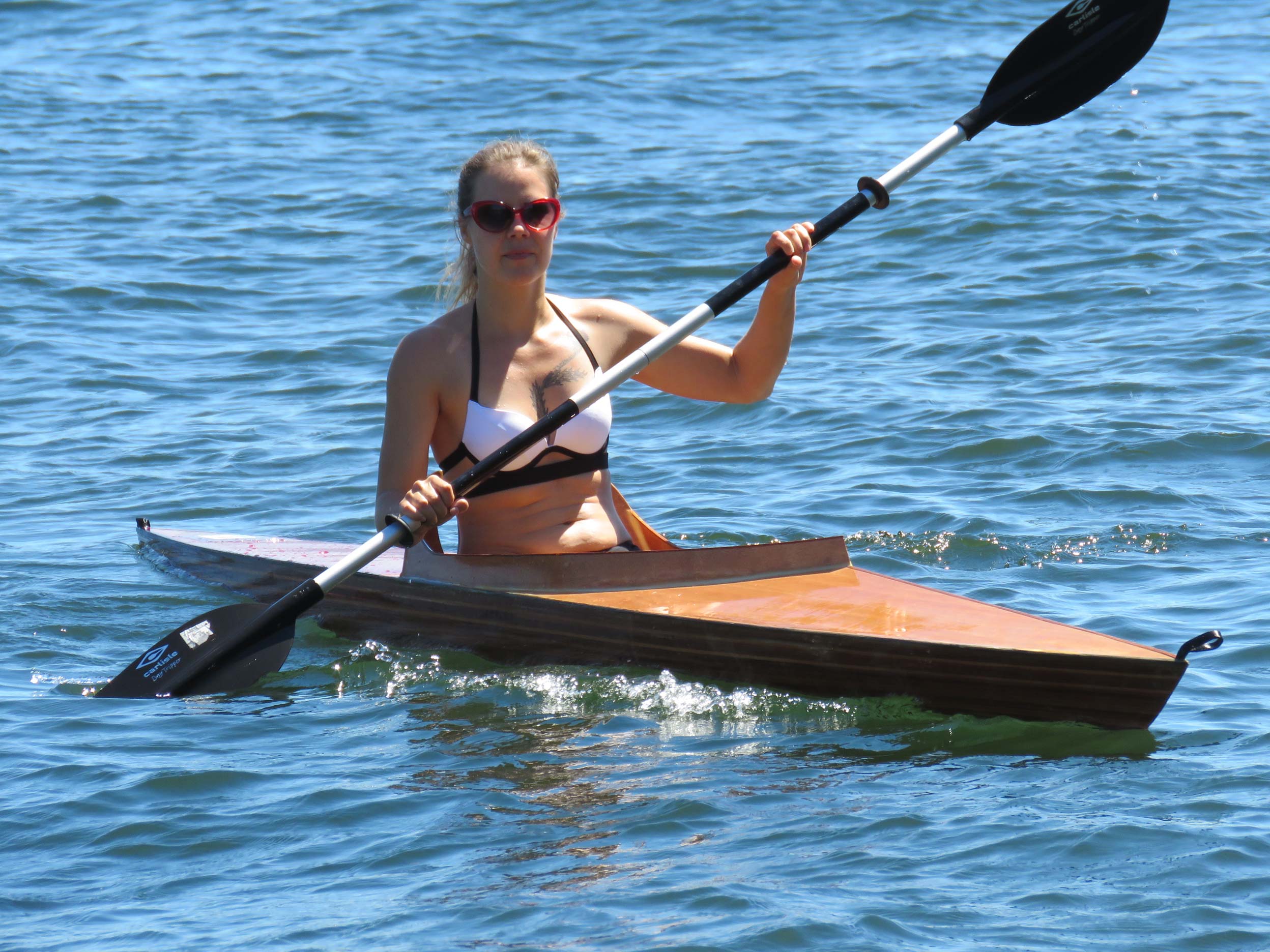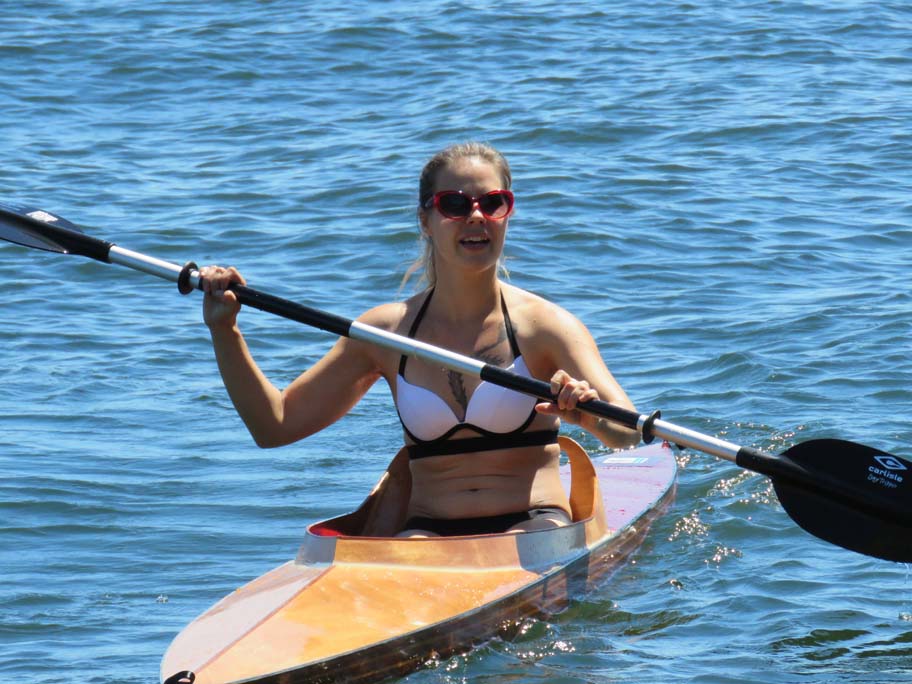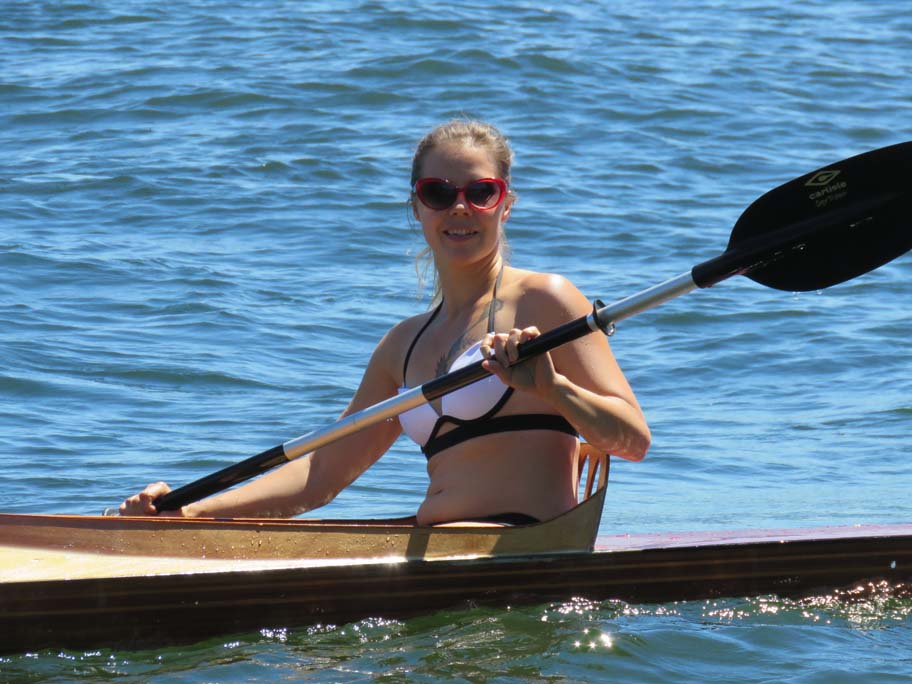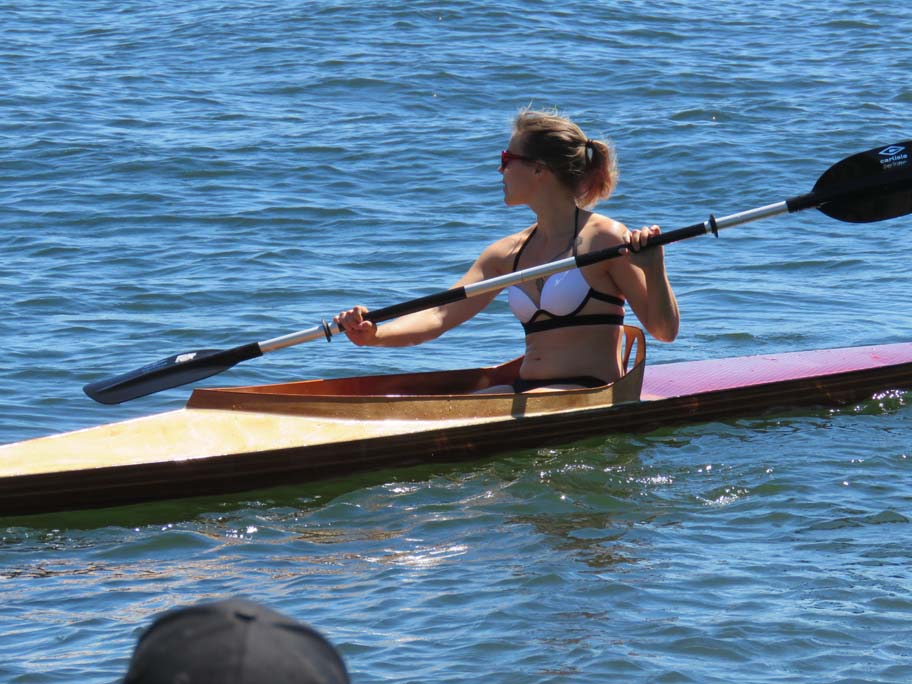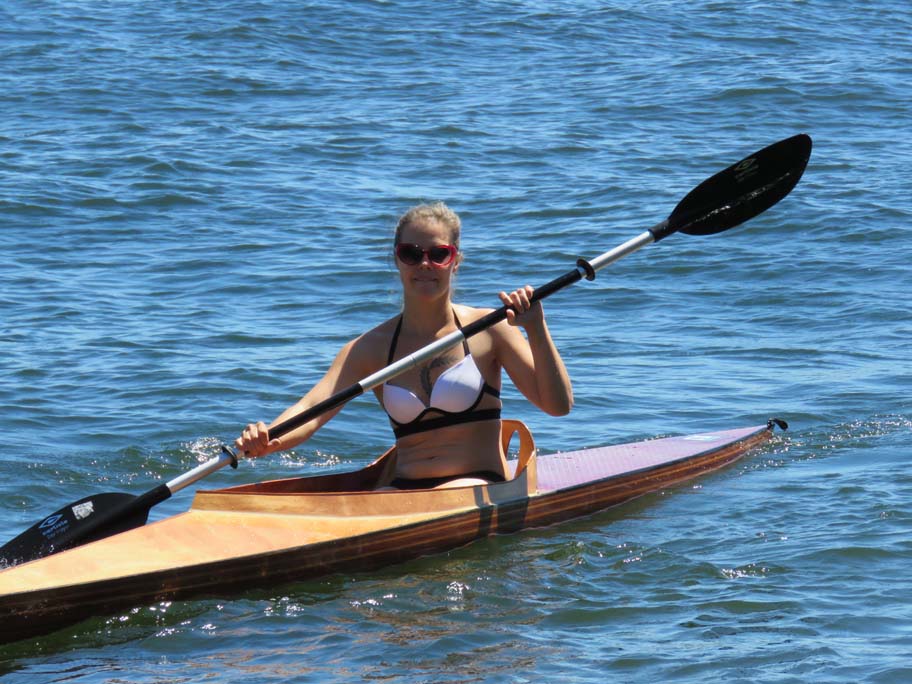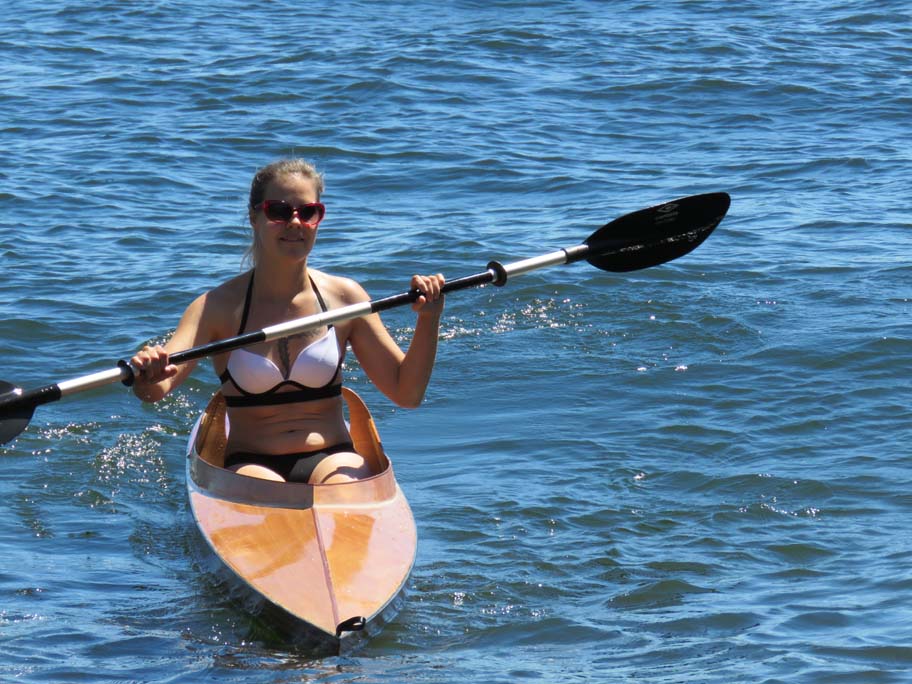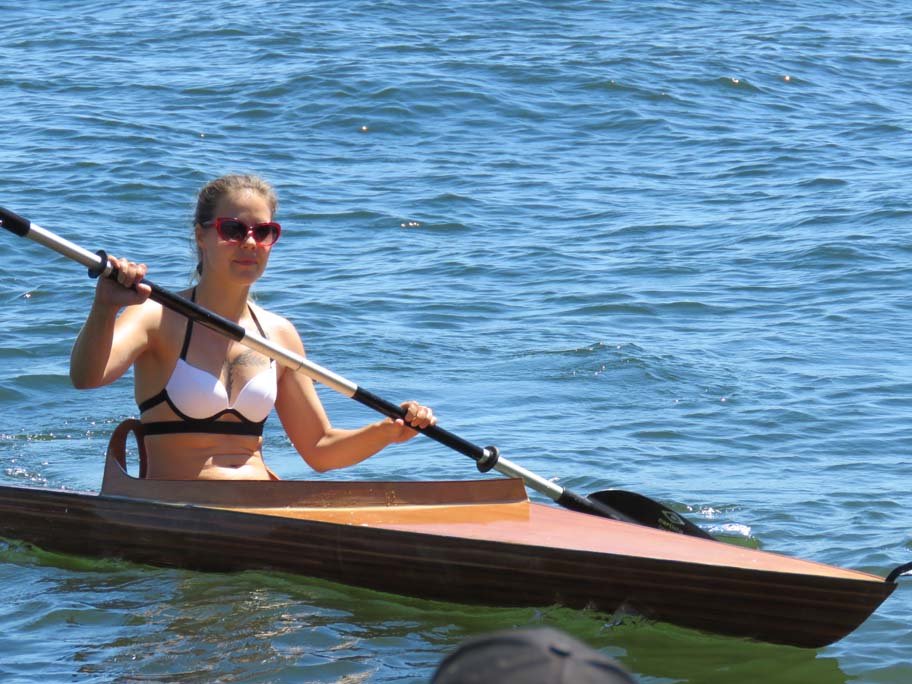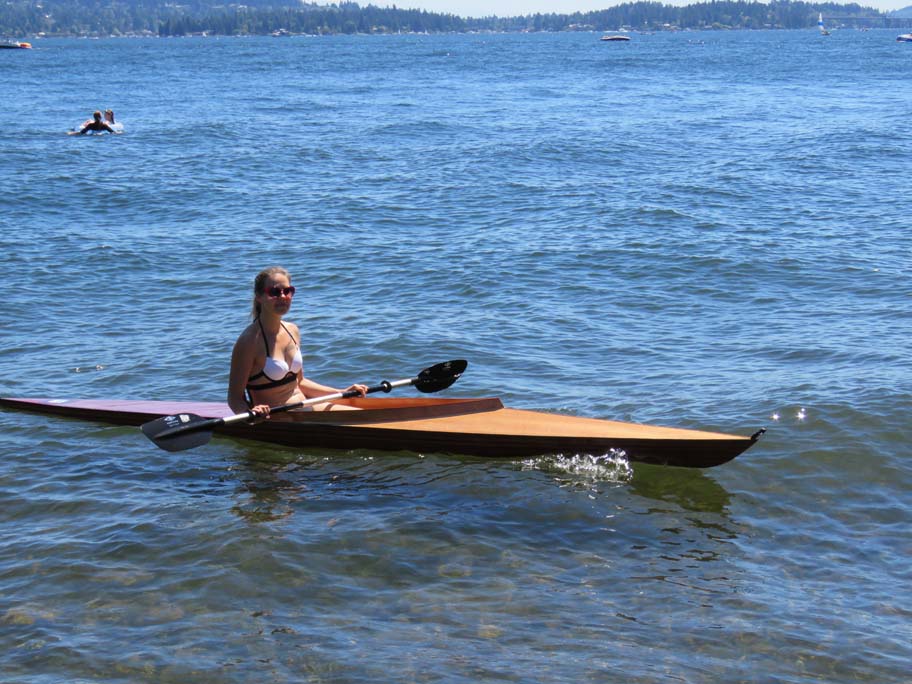 Never built anything before - ever. No problem! You will love this!
[Kayak Building Pictures | Kayak Videos | Great Owners' Pictures | T37 Pictures from the Port Townsend Wooden Boat Festival | Owners' Pictures Pages 1-7 | More Fun Pictures | T37 Radio Control | Desolation Sound | Excellent Sailing Performance | T Class Racing Sloop | T15 Racing Sloop | T12 Cruiser | Home | Order Form]