[More Owners' Pictures | T37 Radio Controlled Sailboat | Desolation Sound | Excellent Sailing Performance | T Class Racing Sloop | T15 Racing Sloop | T12 Cruiser | Home | Order Form]
Round Pond, London, with Actor Bill Irwin
Round Pond ranks as one of the four famous sailing ponds of the world. We have always wanted sailing pictures from Round Pond. Actor Bill Irwin was spending some time in London as the lead in Whose Afraid of Virginia Woolf, playing the role of the husband. The performance had been a hit on broadway and was now a hit in London. Our boats have sliced through the waters of Round Pond sailing from shore to shore many times, but pictures have always eluded us until Bill set to work with not just one Tippecanoe boat, but with four which he ordered to enjoy as a daytime activity since his London performances were in the evenings. Thanks, Bill, for filling in the void in our web site caused by the absence of Round Pond photos. incidentally the other famous sailing ponds are all represented elsewhere in the Owner's Pictures: Conservatory Waters in Central Park, Spreckles Lake in Golden Gate Park, and of course the beautiful sailing pond outside the Louvre in Paris. Bill has a spectacular acting career, so I've added a few notes on some of his performances at the end of the page.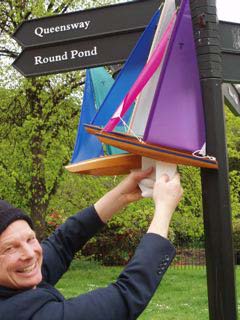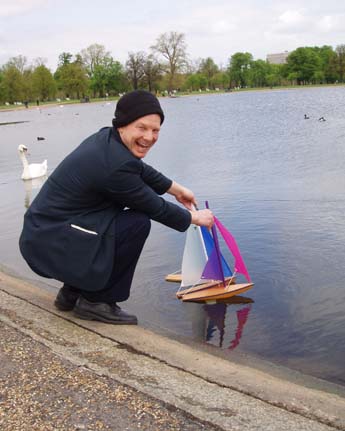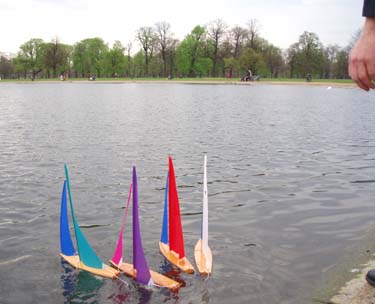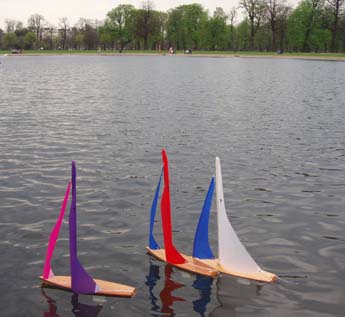 All best. Count me an
eager customer re: the schooner. Bill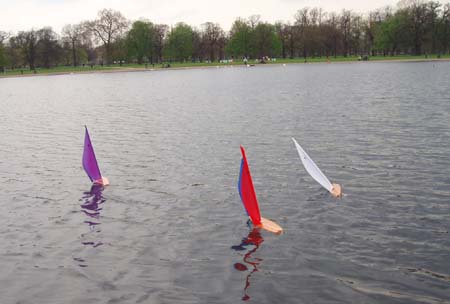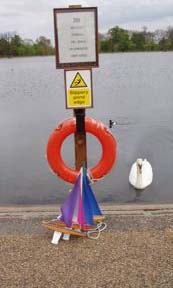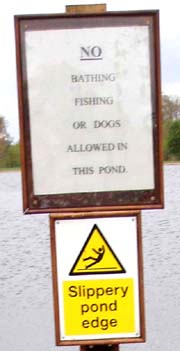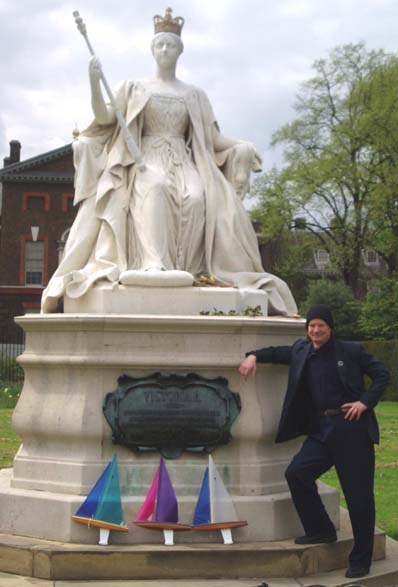 BILL IRWIN
Bill Irwin recently starred on Broadway and London's West End as George in the revival of Edward Albee's WHO'S AFRAID OF VIRGINIA WOOLF? opposite Kathleen Turner for which he won the 2005 Tony Award for Best Actor in a Play. Bill also starred opposite Sally Field in the 2002 Tony Award winning play THE GOAT OR WHO IS SYLVIA also by Albee.
In 2003/2004, The Signature Theatre dedicated their season entirely to Bill's original work for which he acted as writer, director and star.
Bill's feature films include: LOVE CONQUERS ALL!, IGBY GOES DOWN, THE LARAMIE PROJECT for HBO, THE GRINCH WHO STOLE CHRISTMAS with Jim Carrey, John Turturro's ILLUMINATA, SCALPERS with Andy Garcia, and Mike Hoffman's A MIDSUMMER'S NIGHT DREAM with Michelle Pfeiffer, Kevin Klein, and Rupert Everett. Also, MY BLUE HEAVEN, SCENES FROM A MALL, POPEYE, A NEW LIFE, EIGHT MEN OUT, STEPPING OUT, HOT SHOTS, and SILENT TONGUE. He recently completed filming LADY IN THE WATER in Philadelphia.
PBS recently aired the special BILL IRWIN, CLOWN PRINCE as part of their GREAT PERFORMANCES series.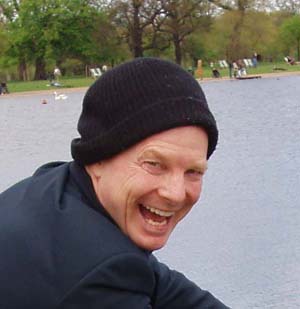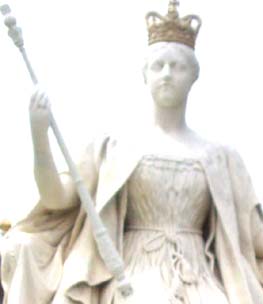 Thanks Bill!
[More Owners' Pictures | T37 Radio Controlled Sailboat | Desolation Sound | Excellent Sailing Performance | T Class Racing Sloop | T15 Racing Sloop | T12 Cruiser | Home | Order Form]