[More Great Owners' Pictures | T37 Pictures from the Port Townsend Wooden Boat Festival | Owners' Pictures Pages 1-7 | More Fun Pictures | T37 Radio Control | Desolation Sound | Excellent Sailing Performance | T Class Racing Sloop | T15 Racing Sloop | T12 Cruiser | Home | Order Form]
New York
Grant Goldenstern often sails his beautiful T50 Racing Sloop in the Conservatory Water at Central Park and sent us this classic photo of sailing on a bigger lake.
Watch for the movie "Bitter Pill" filmed in Central Park in which Grant and his T50 along with other Tippecanoe owners were hired as extras to appear in the scene at Conservatory Water. "Bitter Pill" stars Jude Law, Channing Tatum and Rooney Mara and will be released in early February to theaters all around the globe!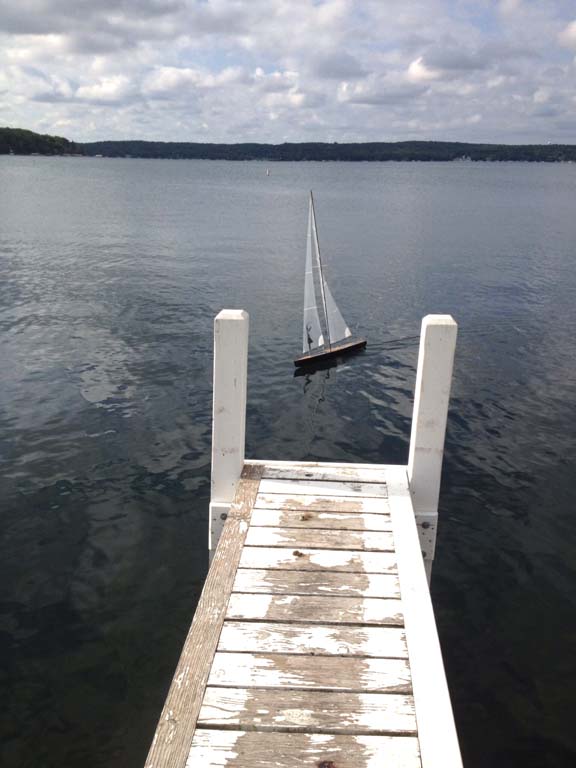 Huanacaxtle, Mexico/Port Hudson, Washington
Gary, who is from Port Hudson, Washington, sent pictures of his boat sailing in the marina at Huanacaxtle, Mexico.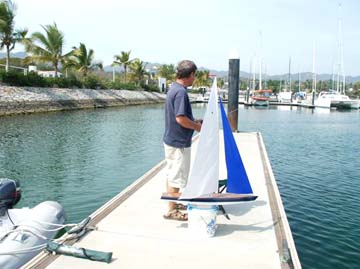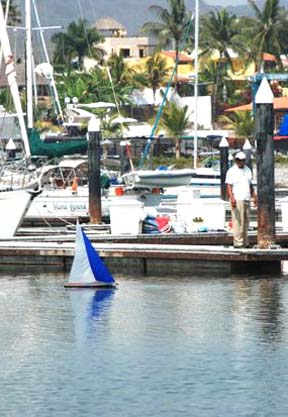 Hi Will,
My wife Nadine and I owned and operated Fleet Marine for 31 years (now Sea Marine) at Point Hudson, next to the Wooden Boat Foundation in Port Townsend. Last Christmas she gave me the T37 kit and I built it on our 48' Swan, "Harlekin", in La Cruz Marina in Huanacaxtle, Mexico. I gave your information to some other cruisers that were interested in building a boat. I had no one to race against but I did chase a lot of coots around, using them for marks. I also attracted most of the children in the marina. Great fun.
Your instructions and amounts of epoxy all worked well for me, although I have worked on large boats all my life.
Here are a few pictures of the maiden voyage.
Cheers,
Gary Jonientz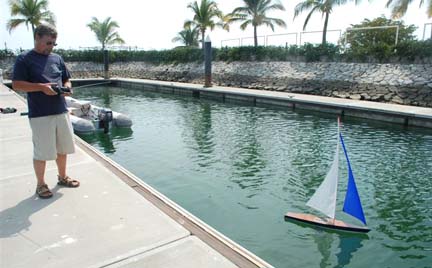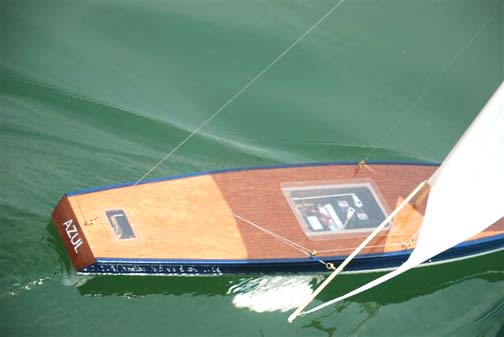 New South Wales
Bert sent photos of his T37 sailing in Narrabeen Lake, which is north of Sydney, Australia.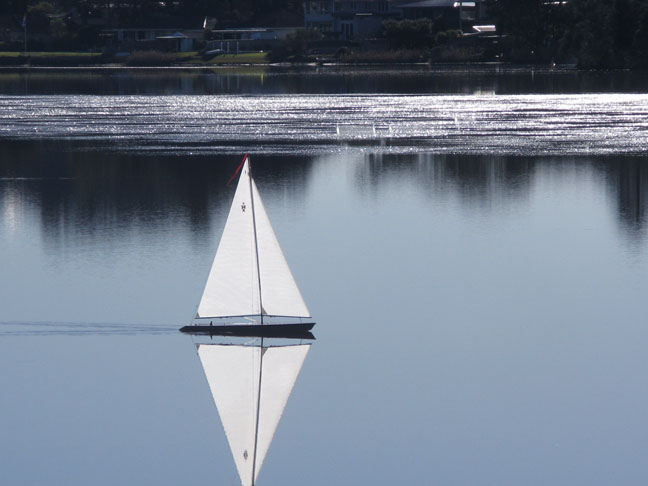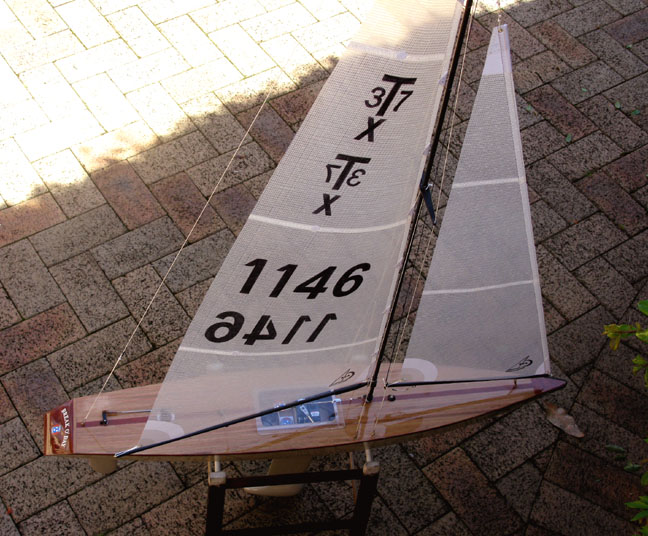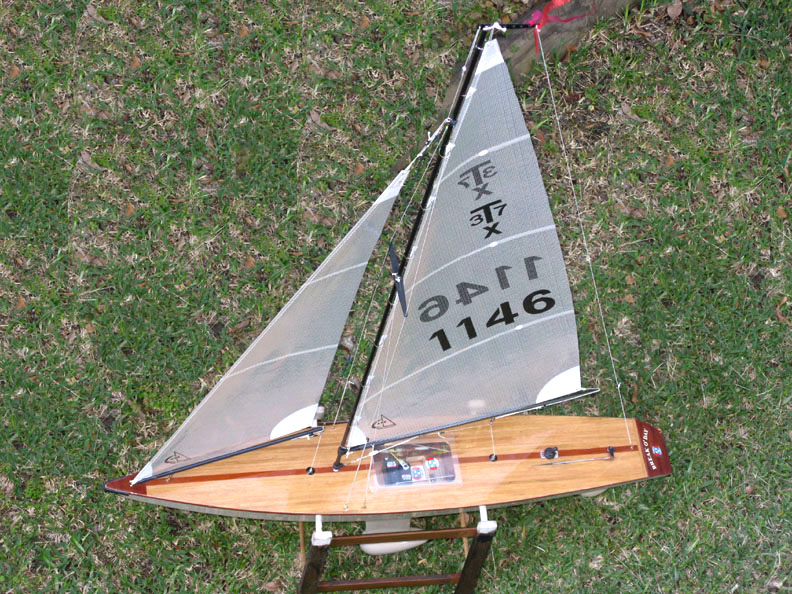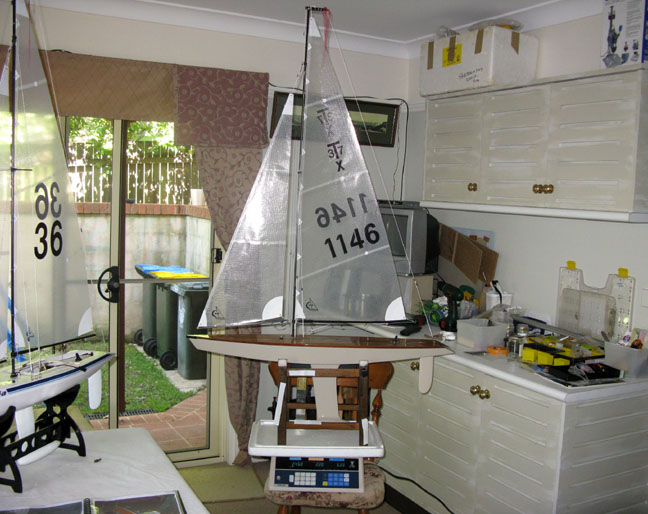 I am getting good boat speed and it handles strong winds well.
In light to medium winds it is great. I have a couple of pictures, taken on Tuesday this week, showing the down wind leg with my boat in front.
The second boat is a Sea Queen and the Soling third. I stayed in front and won. We all had a good day, no rain and a good breeze.
Thanks and all the best,
Bert Rose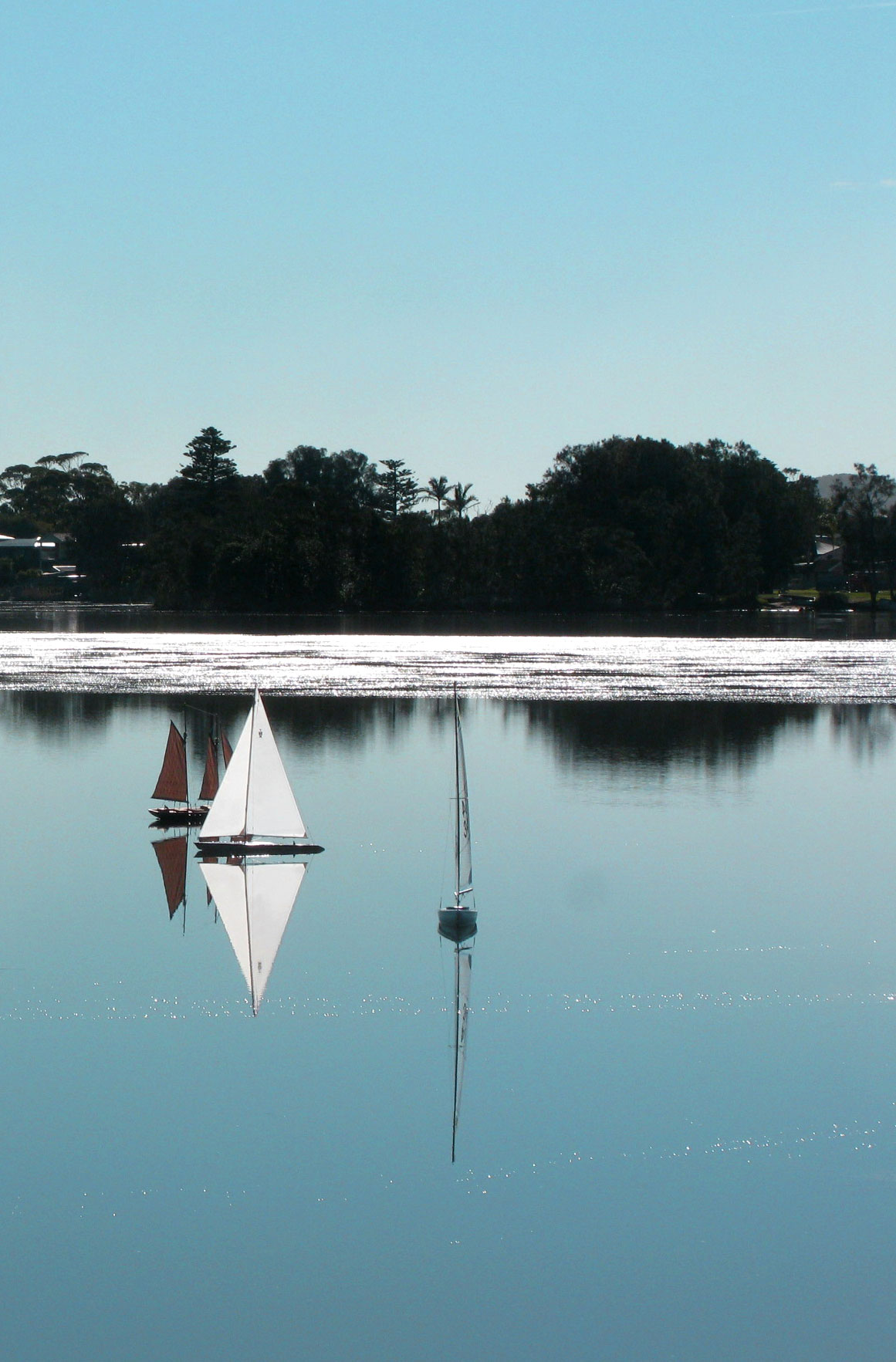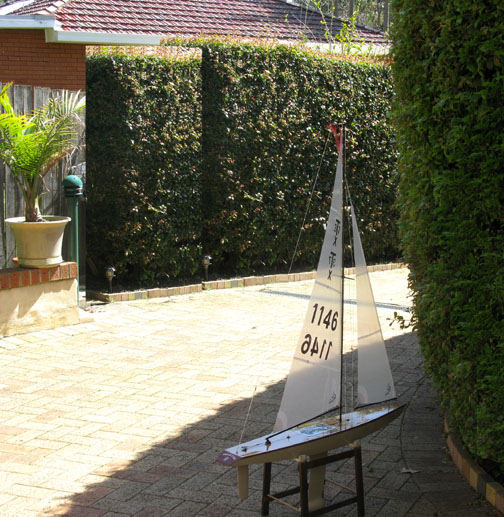 Keep up the great racing, Bert!
Toronto, Ontario
Brian sent lovely pictures of his T27, Dreamin',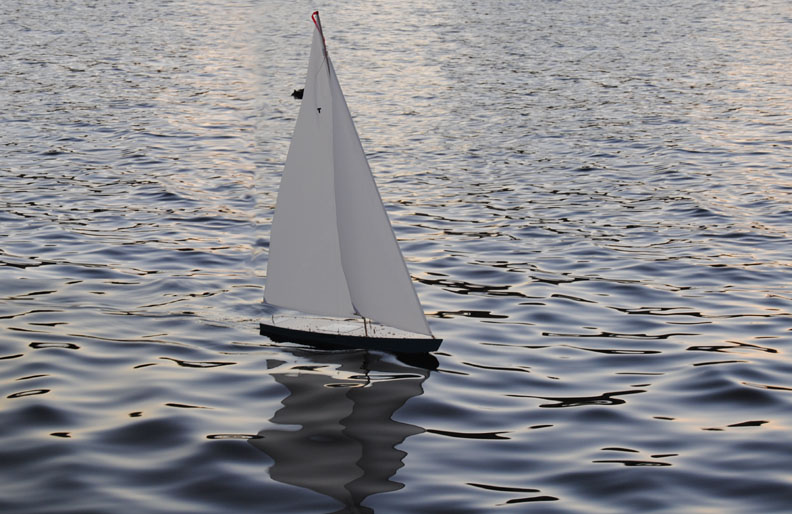 Hi,

Just a quick note to show that I finished my boat and sailed it very successfully. I attached a couple of pictures.
Brian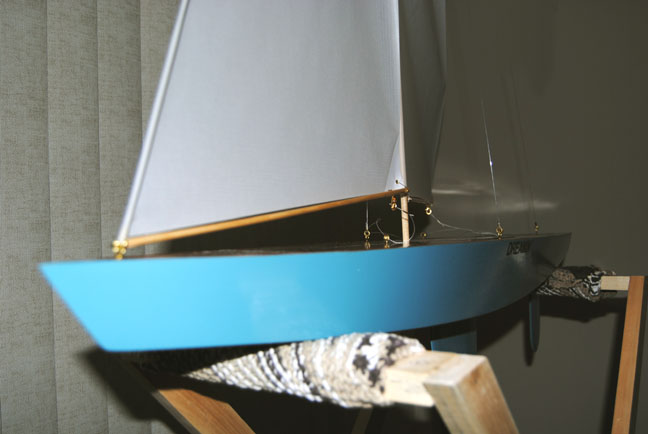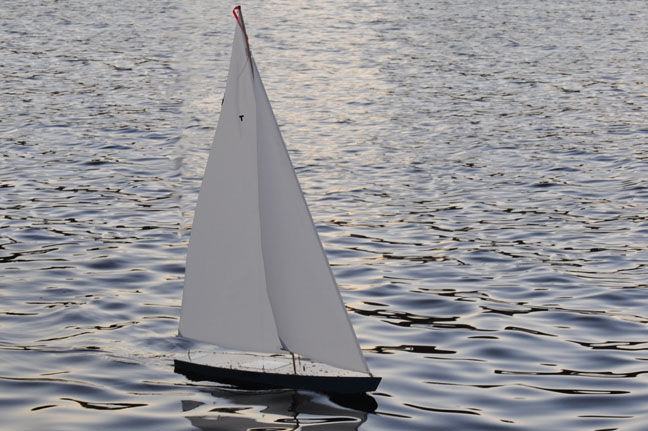 Monroe, Louisiana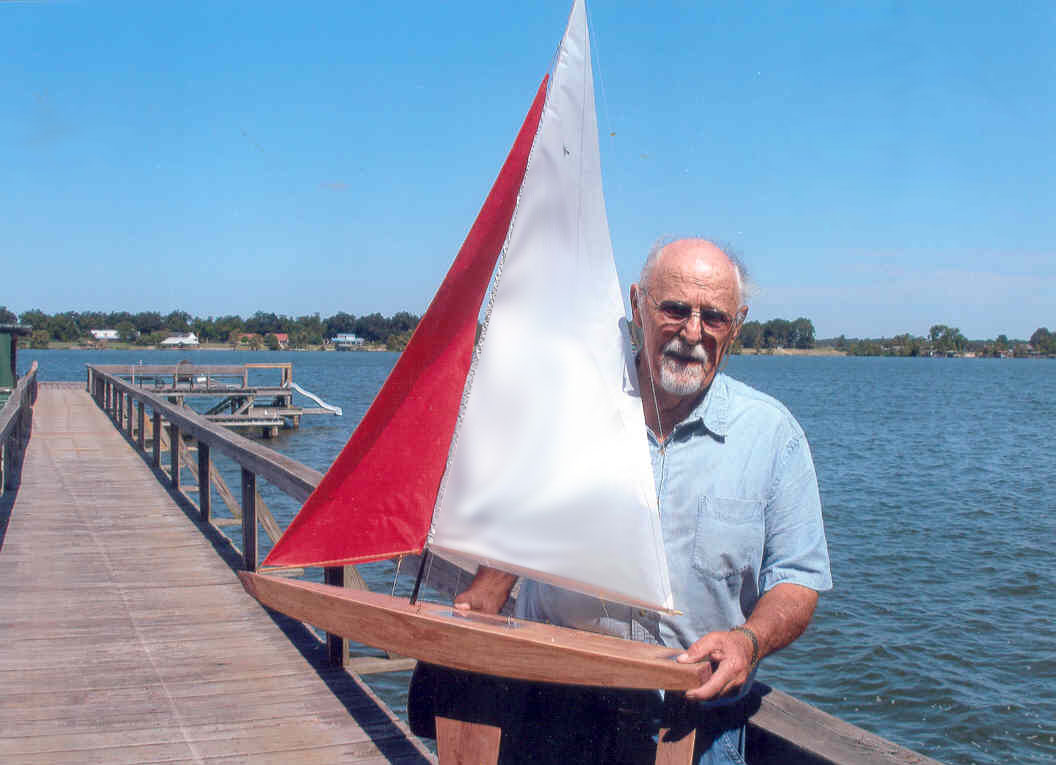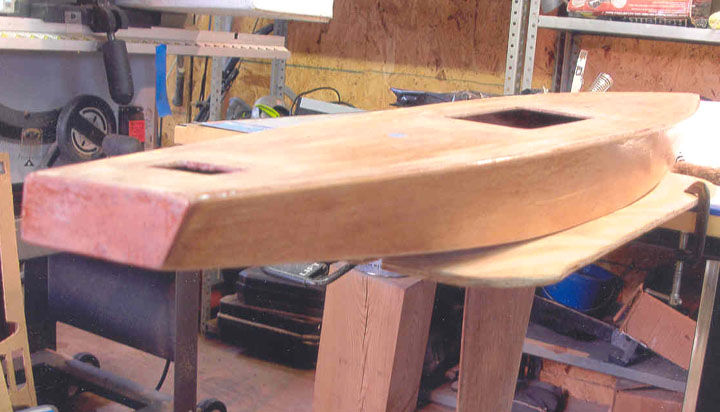 Jim Neill's T37 is a beauty. He is also the first customer for our new Tippecanoe Tugboat!
Honolulu, Hawaii


Aloha Will,
Two T Class yachts in action at the Hilton Hawaiian Village Lagoon on Oahu with their skippers, Lauren 10, Hamilton 7.
Charles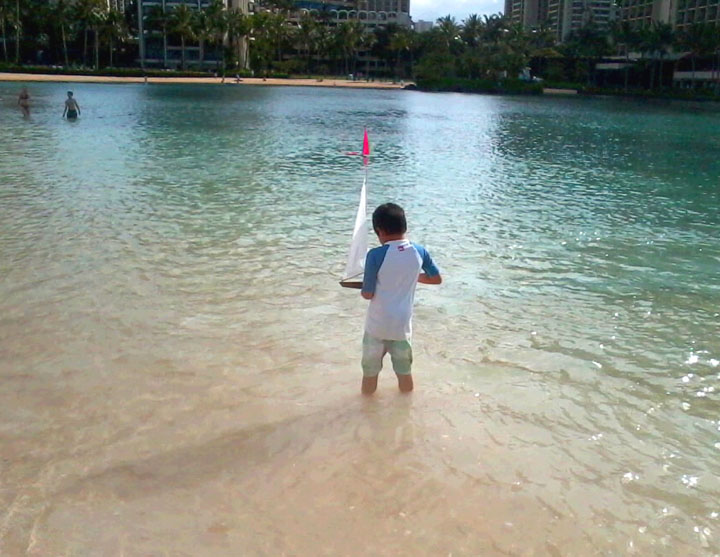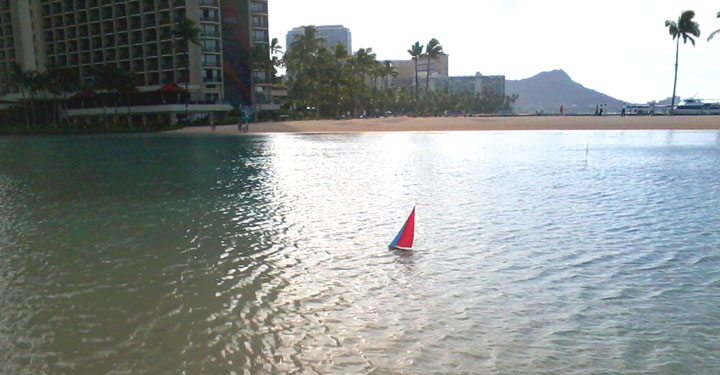 Will,
I think you have a great business that makes people smile, gets them involved hopefully in a lifelong love for sailing, and issues a quality product.
We are thankful for Tippecanoe and your wonderful family-run business.
Charles
Vancouver, Washington

Hi Will. I finished my T-27 today. It is still in dry-dock but I plan to launch it soon. Building this boat has been an excellent experience. Photo attached.
Dan Rice

A T12 sailing along a beach with a lighthouse... what a way to spend a gorgeous day!
[More Great Owners' Pictures | T37 Pictures from the Port Townsend Wooden Boat Festival | Owners' Pictures Pages 1-7 | More Fun Pictures | T37 Radio Control | Desolation Sound | Excellent Sailing Performance | T Class Racing Sloop | T15 Racing Sloop | T12 Cruiser | Home | Order Form]