[More Great Owners' Pictures | T37 Pictures from the Port Townsend Wooden Boat Festival | Owners' Pictures Pages 1-7 | More Fun Pictures | T37 Radio Control | Desolation Sound | Excellent Sailing Performance | T Class Racing Sloop | T15 Racing Sloop | T12 Cruiser | Home | Order Form]
Bellevue, Washington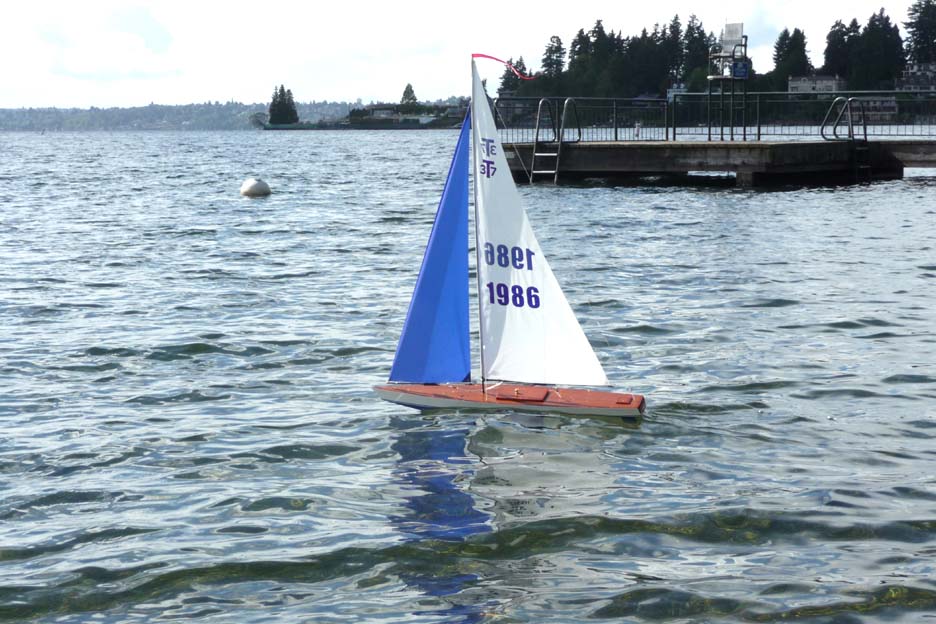 Hi Will,
The build of Hull 1986 is complete. It's been a very enjoyable project and the sailing is great fun.
Regards,
Don Rowe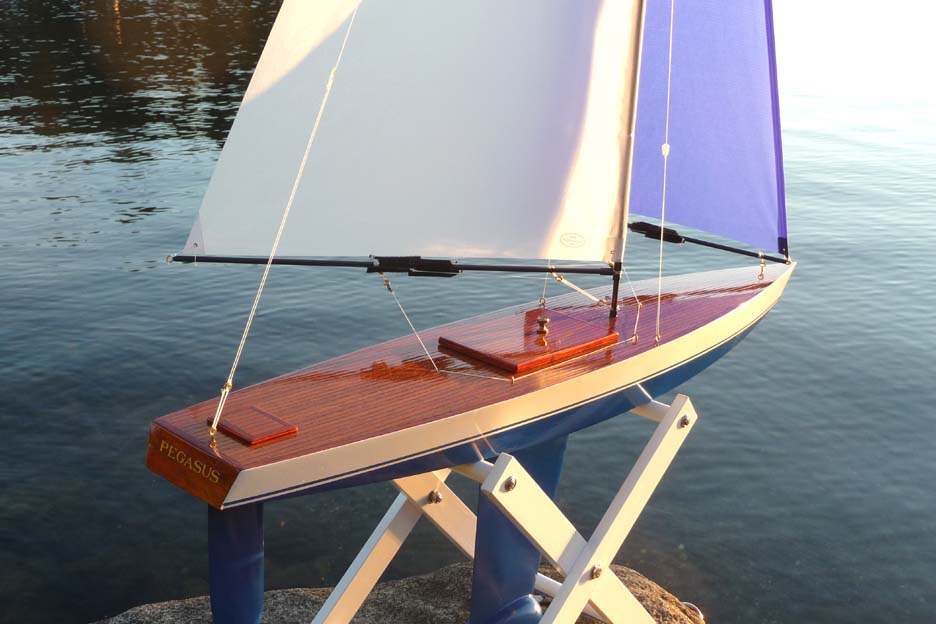 Don outfited his sleek T37 with custom hatches and a two-toned paint job on the hull. Your Pegasus is a beauty, Don!
Lake Tegernsee, Bavaria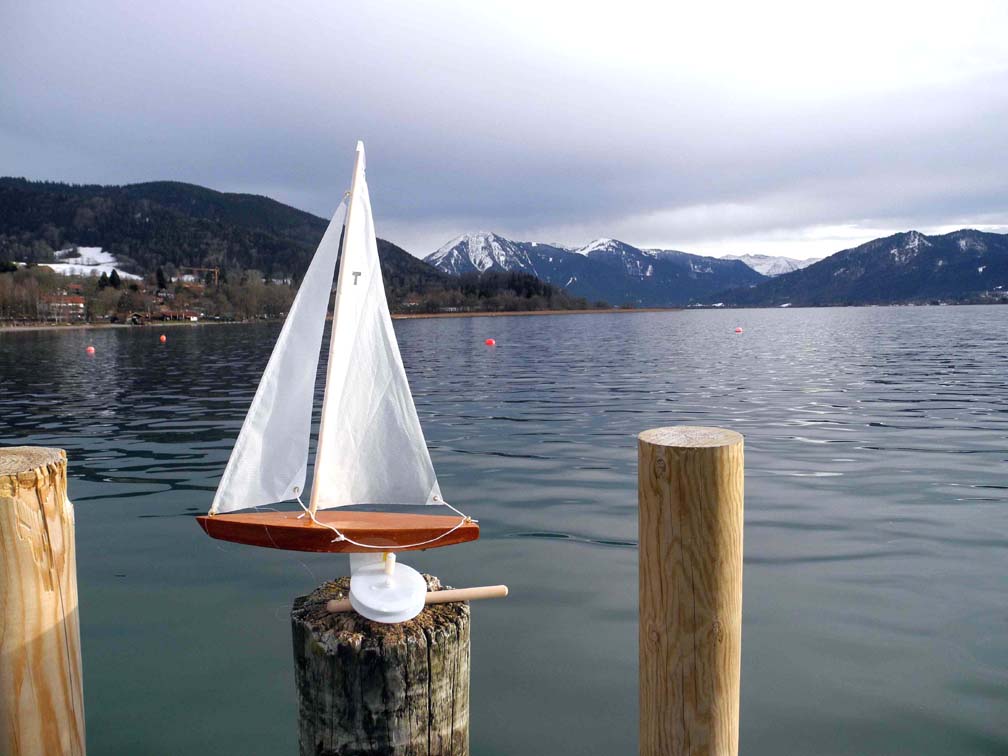 Hello Will,
Alma was launched in the lake Tegernsee and of course with original Tegernseer Beer from Bavaria.
Kind regards from Bavaria,
Heinz Trapmann
p.s.Your offer of boat models is so interesting and I had a lot of fun while assembling the T15 Racing Sloop.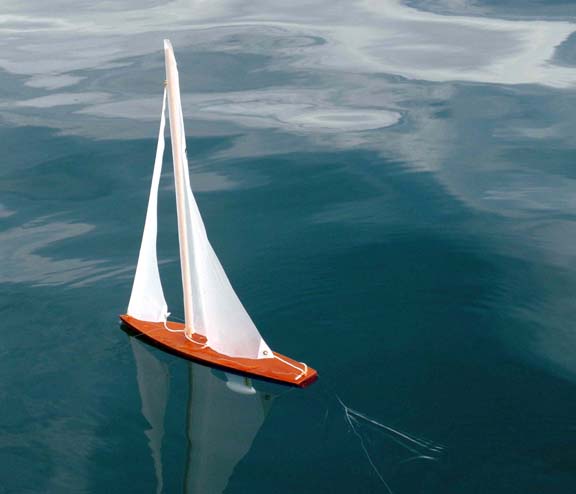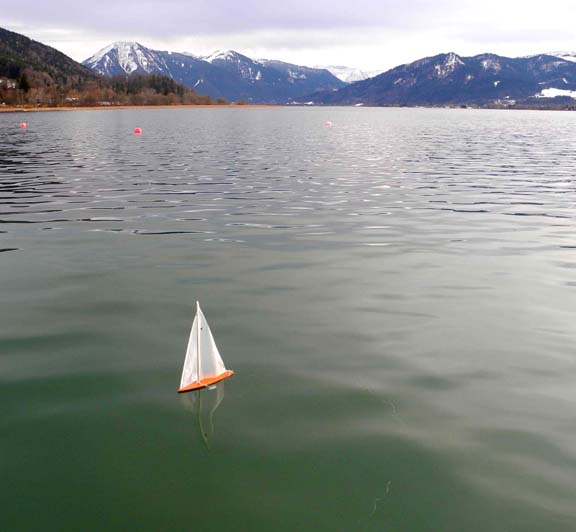 What a gorgeous lake to get to sail on, Heinz!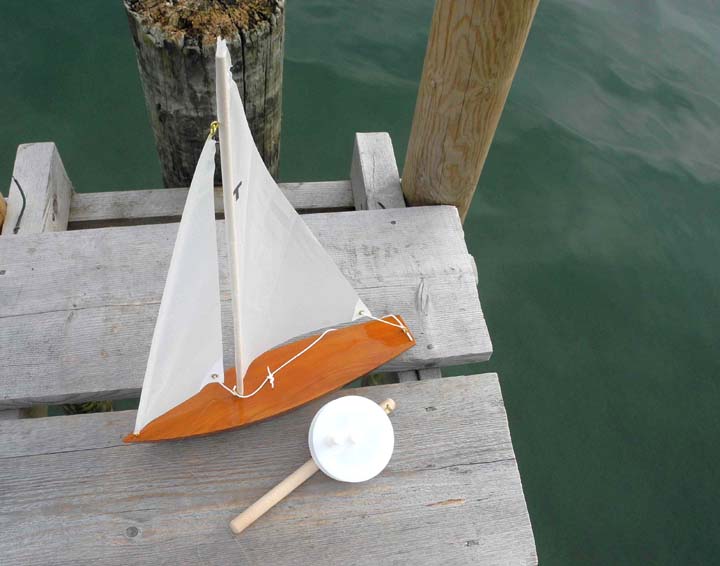 Clare County, Michigan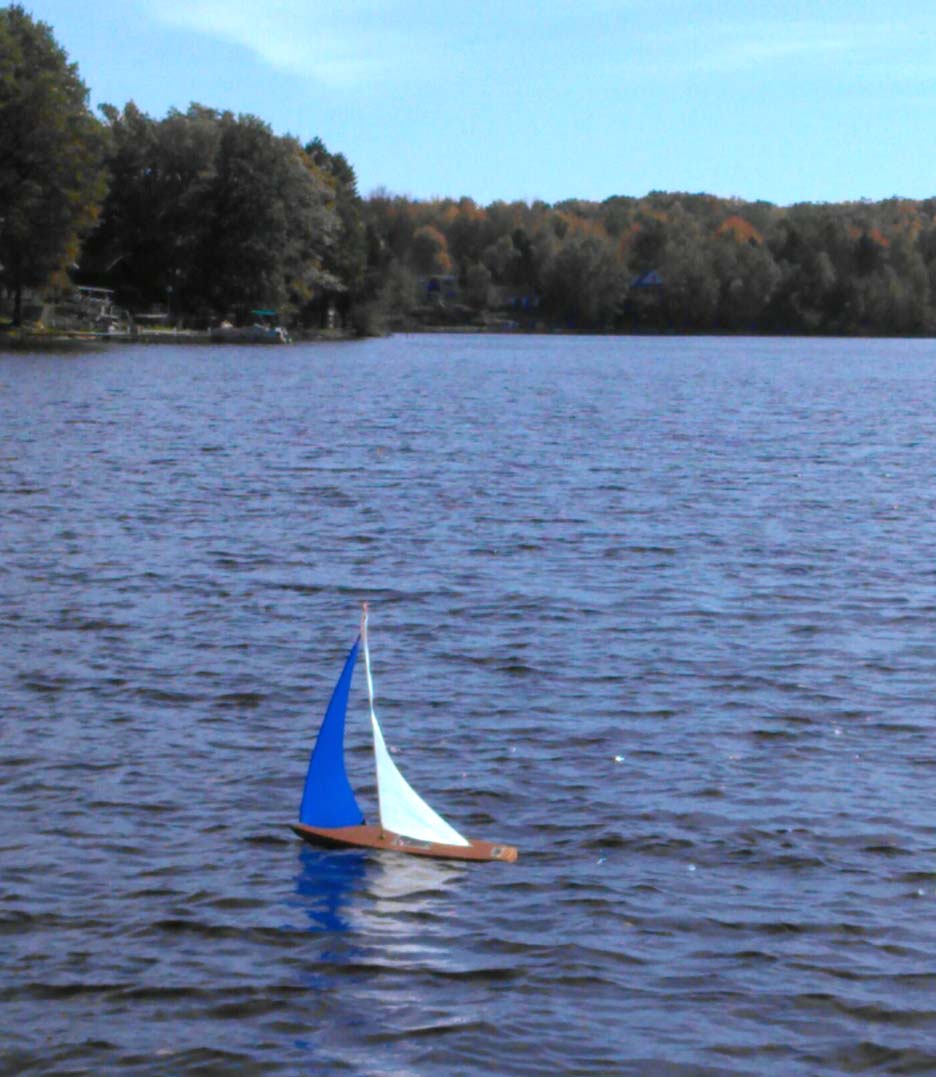 Will,
This picture is from Crooked Lake in Clare County, Michigan, Summer 2013. It was taken halfway through a 6 mile sail around the lake. The boat is creating quite a stir with the neighborhood!
Looking forward to the racing upgrades for 2014!
Thanks for all your help,
Mark From Michigan
Oberlin, Ohio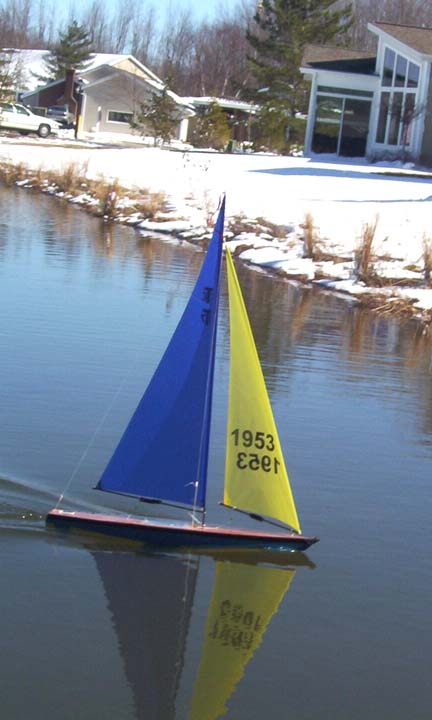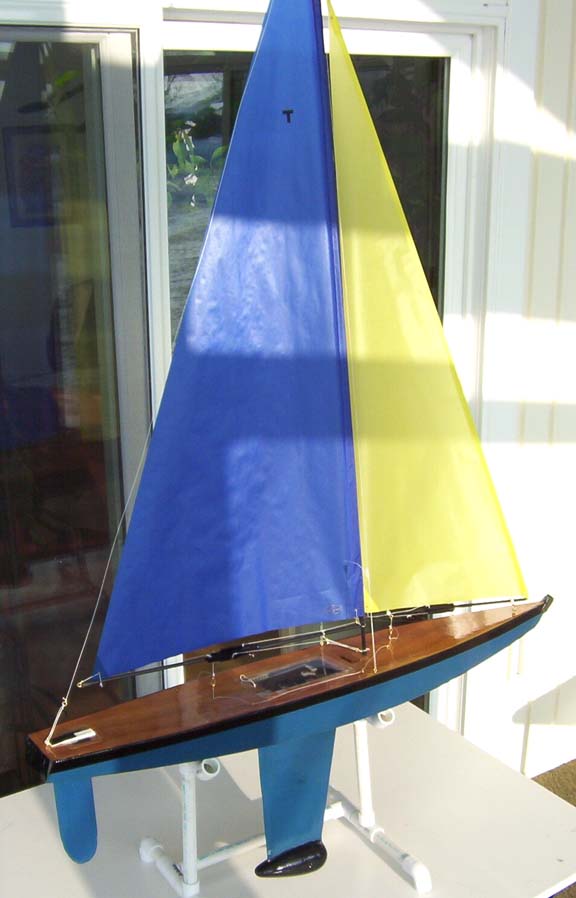 Will,
First sail of my T37 the day after a 2" Spring snow storm. What delights me about my new T37 is that it tracks great to windward with very little rudder interference. When a gust hits, it heels and stays on course.
Dan
Honolulu, Hawaii

Aloha Will:
Here are a few pictures that I took while sailing yesterday at Ala Moani Park. She sailed great against the US1s that were there.
Jim Stanley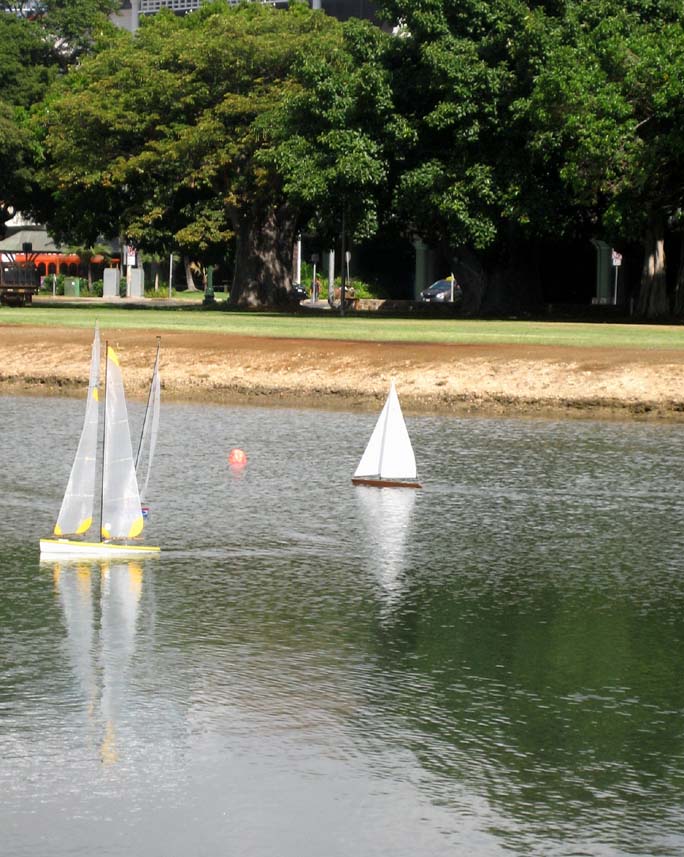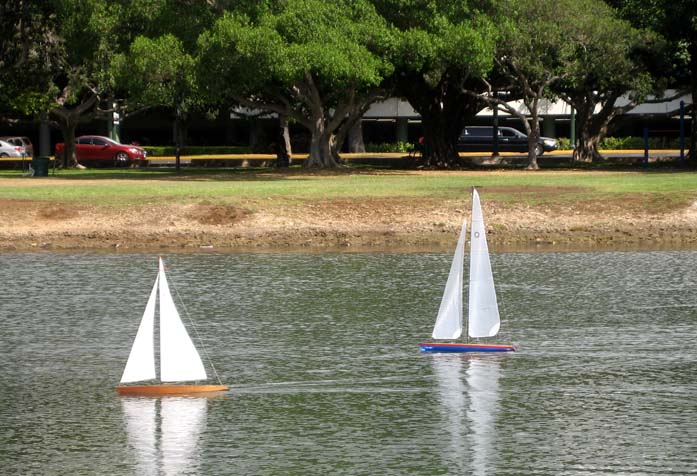 Seattle, Washington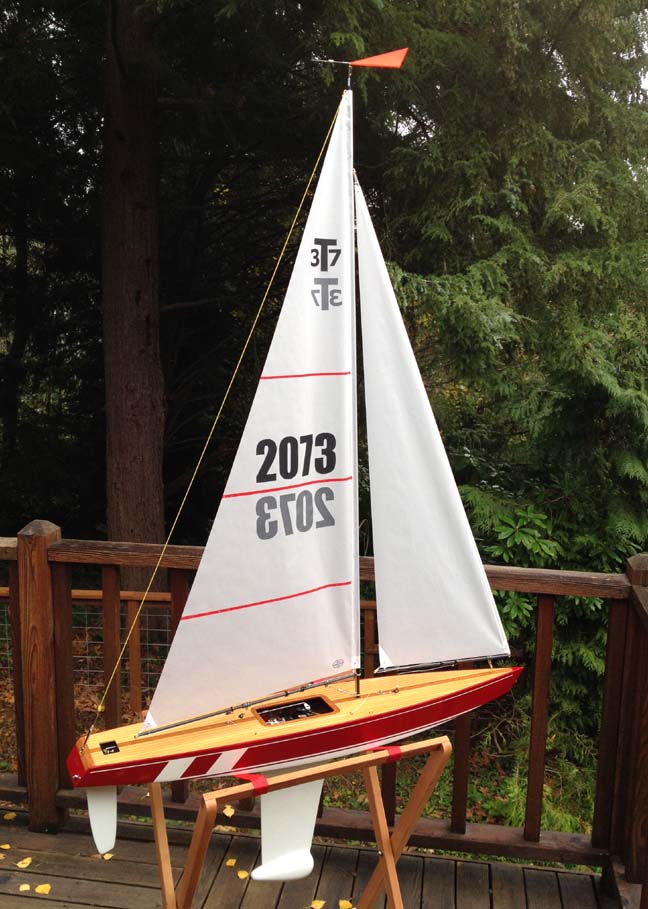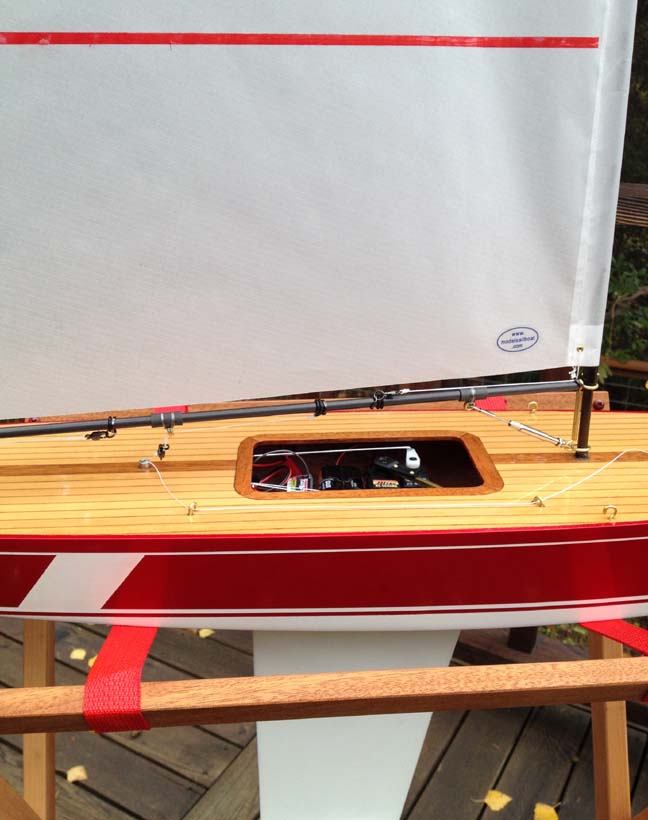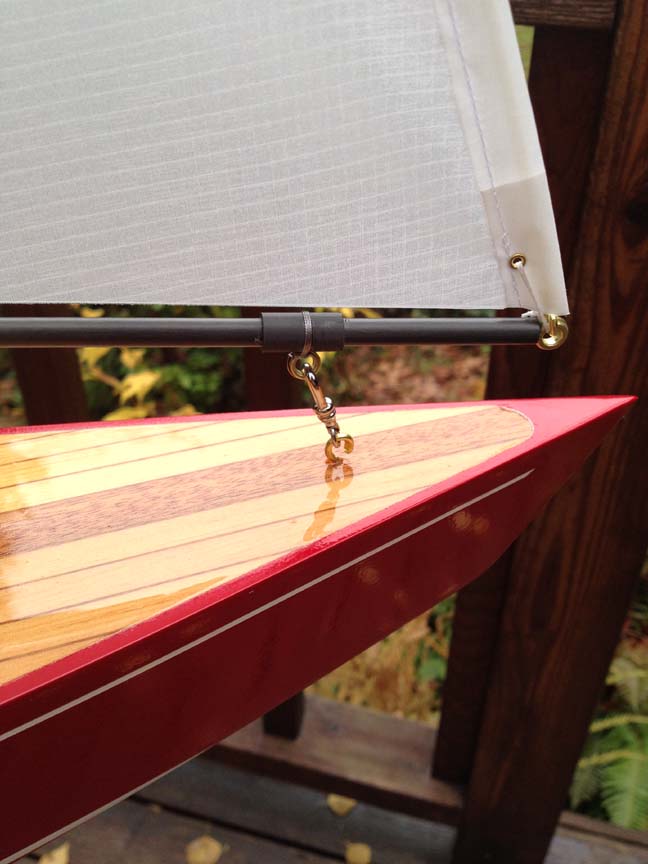 Steve Deligan added a catchy red-and-white paint scheme to his T37 Racing Sloop, along with many other intricate details, like the dark accents in his custom deck. She sure looks fast and beautiful, Steve! What a perfect finish!
Lake Tahoe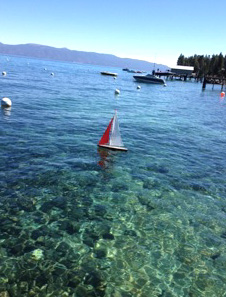 Dear Will,
The T37 worked beautifully at Lake Tahoe.
Best regards,
Doug Scalapino
Palm Desert, California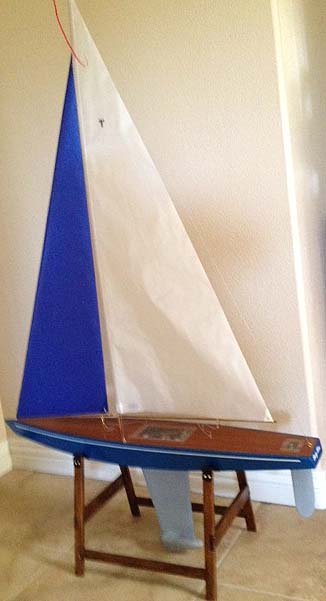 Hello Will,
I finished my boat-Hull # 2127, named Baby Blue (in honor of our favorite boat-a Wylie 34-'Moody Blue'). Had a great time building it; yesterday had a big party for the launching in our community pool. She sailed very well in some pretty gusty winds too.
I have nothing but compliments on sending me a very complete kit with very well written instructions. We'll be taking the boat to Lake Casitas, near Ventura, CA this summer. I hear there are a few other yachties there on weekends.
Take care, and thanks again,
Mike Swimmer
[More Great Owners' Pictures | T37 Pictures from the Port Townsend Wooden Boat Festival | Owners' Pictures Pages 1-7 | More Fun Pictures | T37 Radio Control | Desolation Sound | Excellent Sailing Performance | T Class Racing Sloop | T15 Racing Sloop | T12 Cruiser | Home | Order Form]