[ Great Owners Pictures | Home Page | Movie Page | More Fun Pictures | Excellent Sailing Performance | Radio Control T37 | T 50 MOD Radio Control Sailing Yacht | T50 Tri RC Multihull | T Class Racing Sloop | Order Form]
La Conner Middle School boat builders show off their work! Over the last seven years, the La Conner Middle School students have built over 50 of the T37 Racing Sloops with Radio Control and one of the T50 RC model sailboats. Here on Lake Goodwin, north of Seattle, Washington, the youngsters spent an exciting day with free sailing time, races, and fun sailing games.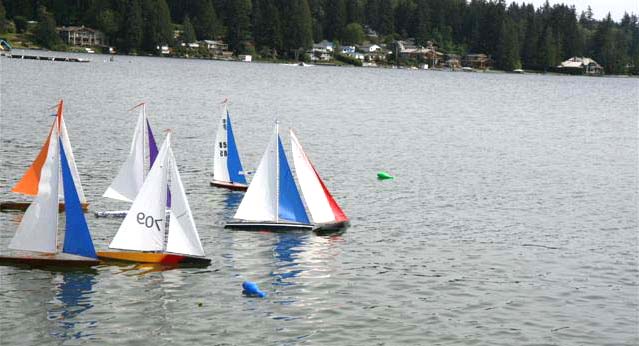 We had another great day of activities at Lake Goodwin on Saturday!
One of the highlights was the balloon jousting event! We had never tried this before, but Rod Carr suggested the idea and it worked splendidly! 5,4,3,2,1, GO!!! and balloons were popping right and left or starboard and port and dead ahead. Occasionally at low speeds a direct hit would be withstood by a target, but any contact at a reasonable speed was sure to cause an explosion. The last boat to still be sailing with a balloon intact was the victor!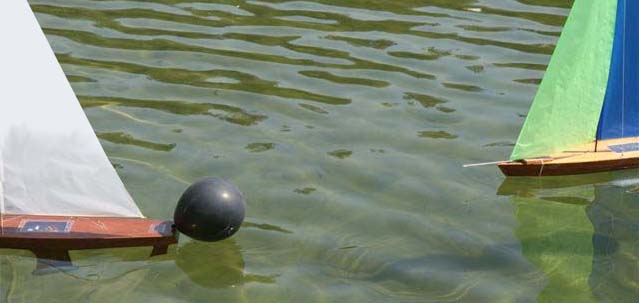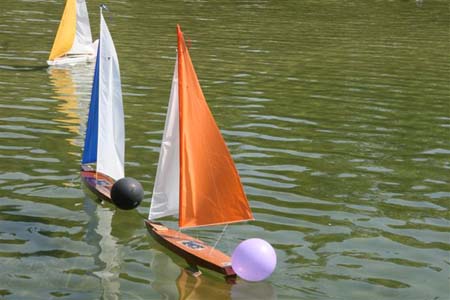 The wind was somewhat variable during the day, but always a pleasant sailing breeze. A fun time was had by all!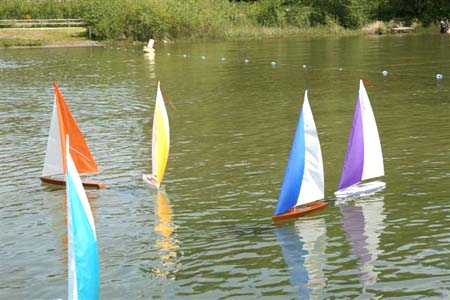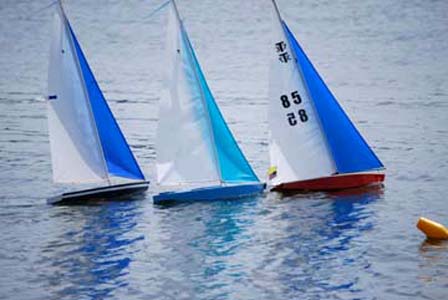 Beautiful one-of-a-kind boats!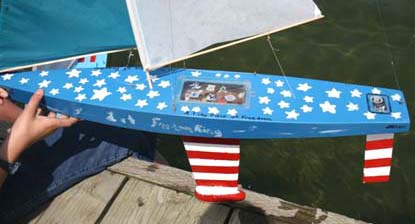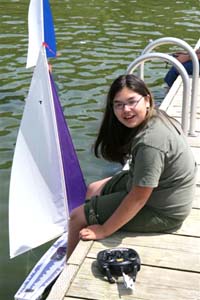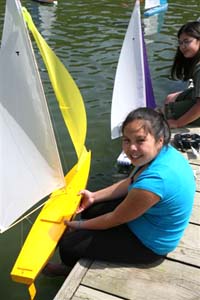 Click here for the article that their teacher Mr. Adam wrote about the boatbuilding project he has led building the T37 RC model sailboats: RC Model Sailboats in the school system
[ Great Owners Pictures | Home Page | Movie Page | More Fun Pictures | Excellent Sailing Performance | Radio Control T37 | T 50 MOD Radio Control Sailing Yacht | T50 Tri RC Multihull | T Class Racing Sloop | Order Form]