[Home Page | Owners Pictures | YouTube Videos | More Fun Pictures | Excellent Sailing Performance | radio control T37 | T Class Racing Sloop | T15 Racing Sloop | T12 Cruiser | Order Form]
We have some wonderful movies of the boats sailing. (also see YouTube videos posted by Owners RC Sailboats Sailing)
As time goes by we will add more movies to this page, so check back when you get the chance. For now I will just start with these. If you don't have Windows Media Viewer click here to download the latest version for viewing the movies.
RC Sailboat Sunday Racing at Lake Padden with T37s, Bellingham, Washington. Fun Video Footage, Click here for a choice of file sizes and pictures of the event. 37 inches long.

For a compact boat that sails beautifully the T27 is a winner. Gleaming varnished wood and lively performance make her a treat to sail. With the mast slid out, the T27 will stow conveniently on board while you are cruising - whether in a larger sailing vessel or on vacation in an RV. Click here for the T27 RC Sailboat Video Page with different file sizes to select from. 27 inches long.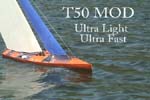 This Ultra light Racing Sailboat, the T50 MOD, is Ultra fast and incredibly fun to sail. Get a sense of her amazing speed and maneuverability in this fast moving sailing video. We filmed this at Harrison Lake in British Columbia, just across the border from where we live. Click here for the T50 MOD RC Sailboat Video Page with different file sizes to select from. 50 inches long.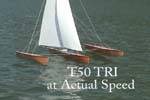 Wow! watch this boat fly. No monohull model can come even close to the speed of this fabulous trimaran the T50 Tri! Light and fast, beautifully designed and constructed for the thrill of ultimate sailing!! Click here for the T50 RC Trimaran Video page for a choice of different file sizes. 50 inches long

The T47 RC Schooner captures the elegance of the age of sail. This is our little ship and she sails with grace and speed! Click here for the T47 RC Schooner Video page for a choice of different file sizes. 47 inches long.



They sail great! These little boats really fly. These are our traditional free sailling boats. They will sail in a straight line right across a lake, and when they heel over and take off it is just amazing how they go. The T12, T15 and T18, you won't believe how well they sail until you see the films. For these fun Model Sailboat videos click here to go to the page where you can choose from different file sizes for each of the three movies.
New Wooden Light Weight Sport Kayak
This beautiful ultra-light kayak is now available as a kit from Tippecanoe Boats. The total weight is just over 14-1/2 pounds! We achieve this amazing light weight by combining amazing materials in a classic wooden kayak. The western red cedar strips are of perfect quality, with extremely tight, perfectly straight grain, The Okume Marine plywood is the highest quality from Europe, and hidden inside this beautiful wood exterior is the terrific strength of unidirectional load carrying carbon fiber ribbons plus a thick mat of kevlar in the cockpit area. The outer skin is a very light fiberglass cloth to give a surface hardness to the wood. The total boat is engineered for sensational paddling. And, like all of our kits, this is a very easy build due to sophisticated - and unique - building systems that we have developed over many years and thousands of boats. Everything is included in the kit. All you need is varnish to complete the job. Totally detailed video instructions guide you through every step in the building process. Never built anything before - ever. No problem! You will love this!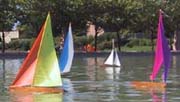 RC Sailboat T37 World Championship Races Click here for pictures and movies from our 2004 T37 RC Sailboat World Championship regatta. I hope you can join us for next year's T37 rc sailboat races.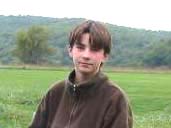 Andrew made this film for us. He owns a T37 and a T15. Making the film was his idea and his project. The film really turned out great. RC Sailboat Story, Sailing in Pennsylvania, "Let's Go Sailing": Click here to go to our web page featuring Andrew's film where you can choose the file size that is the most convenient for you.

The 2005 3rd Annual International T37 World Championship Regatta brought more boats than ever before and provided more exciting sailing than ever before. RC Sailboat World Championship Races 2005 click here to go to our web page for different size film files to choose from and watch the RC T37's flying around the race course in strong winds and big waves.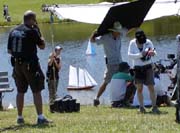 For clips from a Paramount Pictures film which featured a scene where a number of our boats sailed on a pond in Downtown Vancouver click here: RC Sailboats in Film to find the video footage. Our boat shown in the film provided some very special moments of sharing between the father and the son in this drama.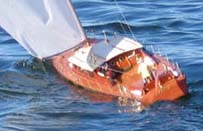 Welcome aboard!! From an on board video camera, join Todd Weber sailing his amazing T37 "Mariah" on a lake in Arizona. To view Todd's video, click here: RC Sailboat - step aboard this beautiful rc model yacht for a spectacular sail on a sunny day in Arizona
And here is a second video from Todd of his spectacular T37 Yacht "Mariah", just click on the center of the image below to play this video. For more pictures of Mariah, you can go to the Master Craftsmanship pages to see all of the details that Todd has added!.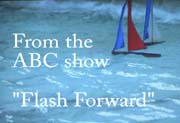 Toy sailboats are a popular theme in film because the boats capture the joy and excitement of youth and the feeling of young people sharing a wonderful experience with an adult. These few seconds of film show the love and bonding that takes place within a family when a timeless experience is shared. Click here for : Toy Sailboats in film
Snow Sailing! Be surprised!! It's funny. There are 5 file sizes of this short video clip to choose from. For a new and unique view of model sailboats in use, click here.
Also see YouTube videos posted by Owners! Tippecanoe's RC Sailing Boats on YouTube
[Home Page | Owners Pictures | YouTube Videos | More Fun Pictures | Excellent Sailing Performance | radio control T37 | T Class Racing Sloop | T15 Racing Sloop | T12 Cruiser | Order Form]