[Great Owners Pictures | Home Page | Movie Page | More Fun Pictures | Excellent Sailing Performance | Radio Control T37 | T 50 MOD Radio Control Sailing Yacht | T50 Tri RC Multihull | T Class Racing Sloop | Order Form]
Kyosho SeaWind Sailboat Sails
Tippecanoe Boats is an official U.S. manufacturer for SeaWind Class-Legal Sails. The sails are 1 ounce Dacron/Polyester material. The sails come with colored corners of your choice and are rolled on a tube for shipment so there are no crease lines.
Our SeaWind sail set includes:
White Dacron/Polyester main and jib sails with colored corners - your choice of color
Pre-cut batten materials, plus instructions for applying the battens
Mainsail luff tub - a custom nylon tube that slides into the luff sleeve for the bolt rope
Spectra line forestay - use the nylon luff tube from the mainsail to insert the spectra in the jib luff and then remove the luff tube to use as the bolt rope in the main sail. This system makes it simple to install the spectra line in the jib luff
"Thank you for a great looking set of sails. Received them today and they are hanging up to relax. Mike Eades recommended these sails for the SeaWind at the R5 micro magic regatta in Pacina, CO. Will, great service and delivery, keep up the good work. - Jim Tarr, Grand Junction, CO."
Seawind Sail Corner Color Choices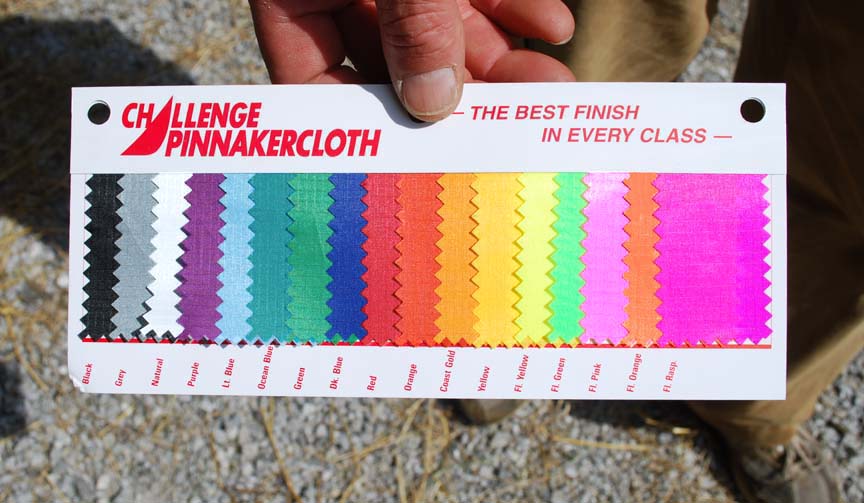 Call us at 1-800-206-0006 to order SeaWind Sails!
[Great Owners Pictures | Home Page | Movie Page | More Fun Pictures | Excellent Sailing Performance | Radio Control T37 | T 50 MOD Radio Control Sailing Yacht | T50 Tri RC Multihull | T Class Racing Sloop | Order Form]