[ More Great Owners Pictures | Home Page | Movie Page | More Fun Pictures | Excellent Sailing Performance | Radio Control T37 | T 50 MOD Radio Control Sailing Yacht | T50 Tri RC Multihull | T Class Racing Sloop | Order Form]
Daniel's 2nd Page
Daniel is from Texas. Two years ago Daniel happened to arrive in Marblehead, Massachusetts, on the day of the Marblehead Arts Festival. At the festival he built one of our T12 Racing Sloops in an event that has become one of the most popular traditions of the festival. This year he returned to the festival and built a second T12 Racing Sloop. On the last day of the festival everyone races their T12 Sloops on the famous Redd's Pond, one of the classic sailing ponds of the world.
Daniel and his boat won first place in his age category, nine years old and older! Daniel sent us allof these great pictures of the event! This is a photo essay that shows America at its best!
Good Job, Daniel!!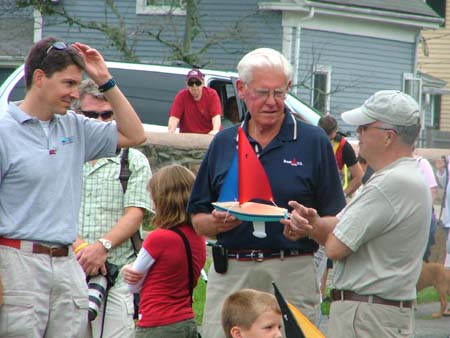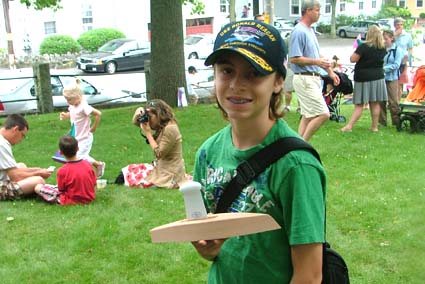 This year the Marblehead Festival of the Arts got one hundred and twenty-five T12 Racing Sloop kits for the festival. Within 45 minutes every boat was gone and there were still people in line hoping to get boats. There was a rush at the local toy store and within minutes all of their T12 boats were gone too.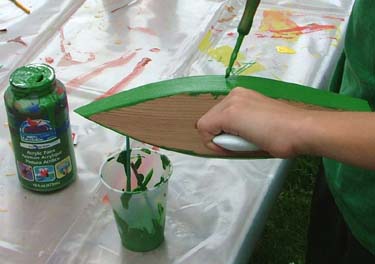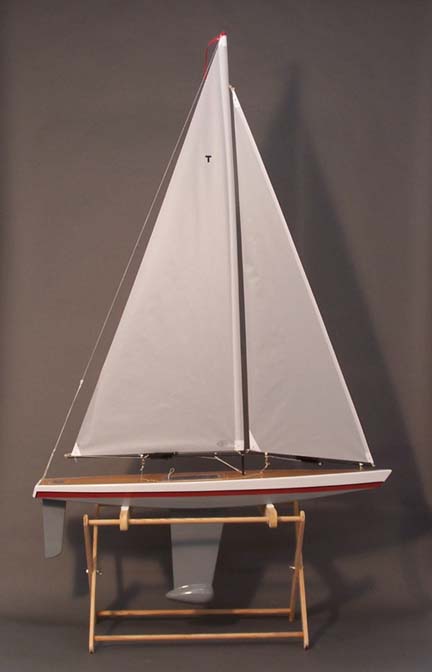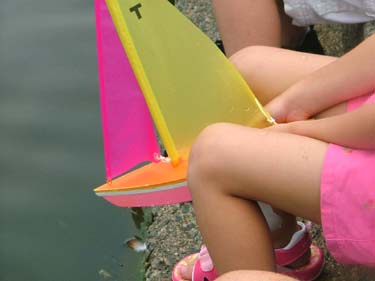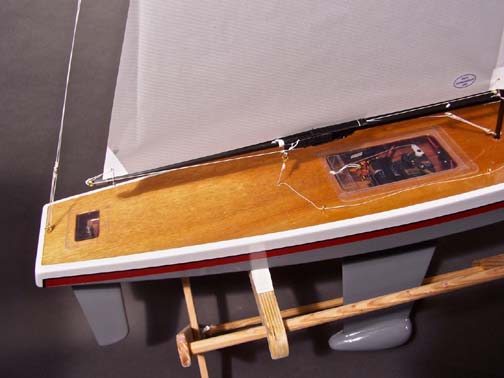 The day of the races is here and the excitement builds!!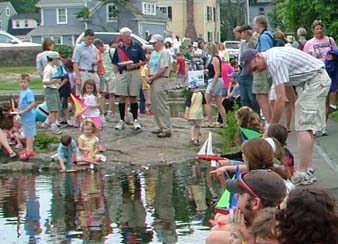 It's almost time to launch.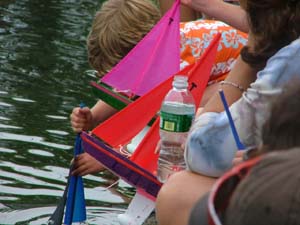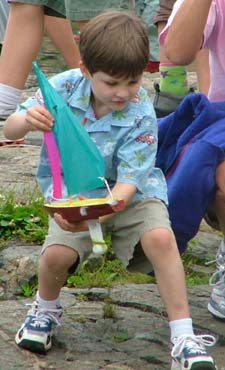 Let's go!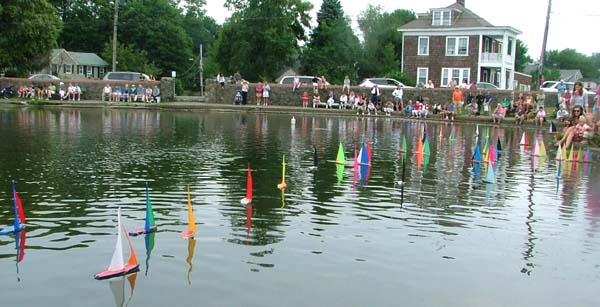 The wind is light and the fleet spreads out across the pond..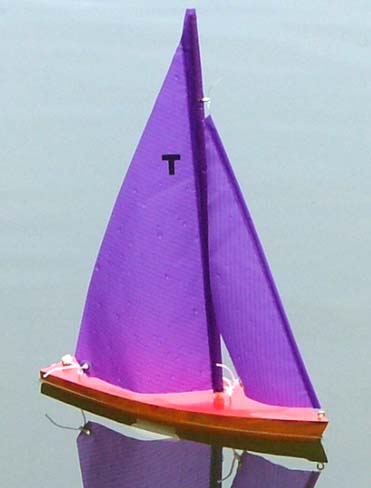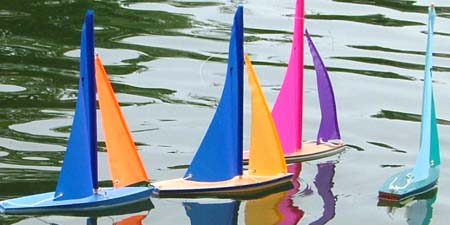 Where is the wind?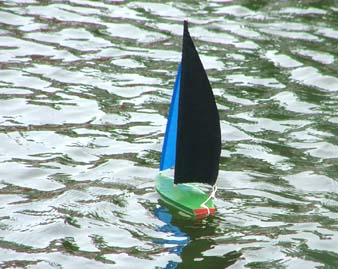 A breeze riffles the water. Daniel's boat catches the wind!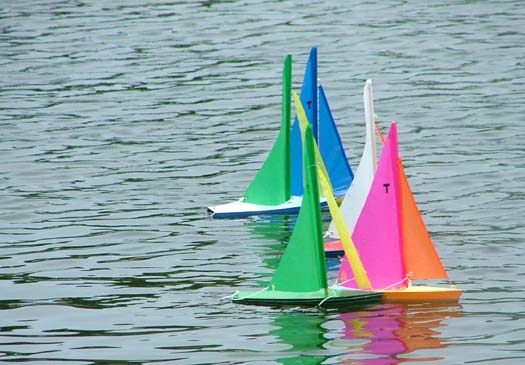 Now the other boats have the wind too!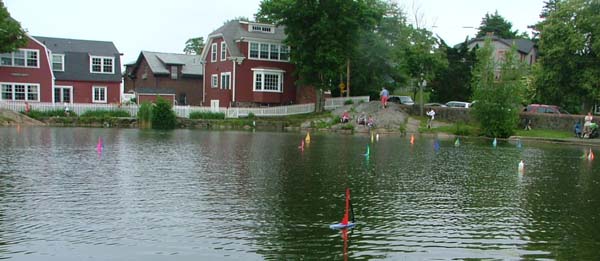 The fleet races for the far shore in the good breeze!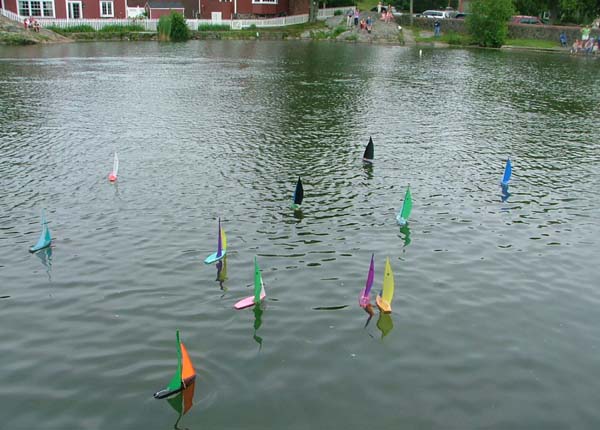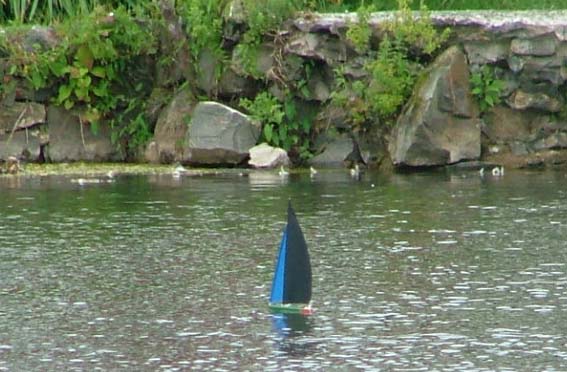 Daniel's boat, with the sails set perfectly, holds a straight course right across the pond and pulls ahead. She sails another few feet and comes in for a first place finish!! It's good to be in America!
Pond Boats are one of those wonderful American traditions that reach back to the middle of the 1800's, beloved by all , enjoyed by all, both young and old.
Scan through the Owner's Pictures pages for pictures of Daniel's first Marblehead Races two years ago by clicking here: wooden toy sailboat at Redd's Pond, Marblehead, MA and then keep clicking on "More Owners' Pictures" until you reach Daniel's Page.
[ More Great Owners Pictures | Home Page | Movie Page | More Fun Pictures | Excellent Sailing Performance | Radio Control T37 | T 50 MOD Radio Control Sailing Yacht | T50 Tri RC Multihull | T Class Racing Sloop | Order Form]