[ More Great Owners Pictures | Home Page | Movie Page | More Fun Pictures | Excellent Sailing Performance | Radio Control T37 | T 50 MOD Radio Control Sailing Yacht | T50 Tri RC Multihull | T Class Racing Sloop | Order Form]
And now we are off to a wonderful sailing vacation in one of my favorite places, Desolation Sound in British Columbia, Canada. Barry Ford sent these charming pictures of the T27 that he built and sailed in the splendid clear waters of these northern waters. Barry has two T37s, but built the T27 so it would be easier to carry on board his own yacht which you will see in the pictures. An interesting note about Desolation Sound, despite being so far north, some spots in Desolation Sound have the warmest Salt Water north of Mexico!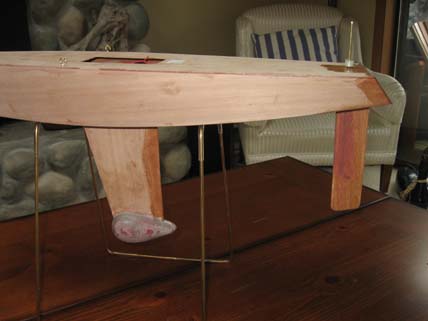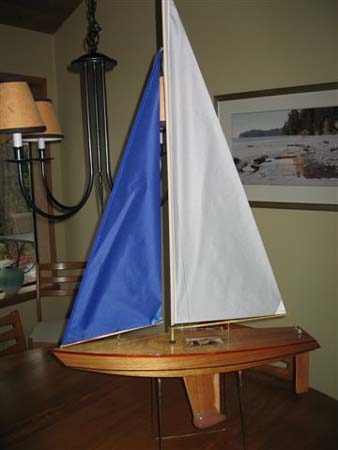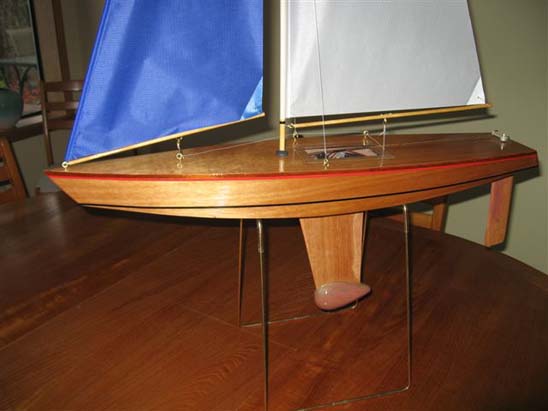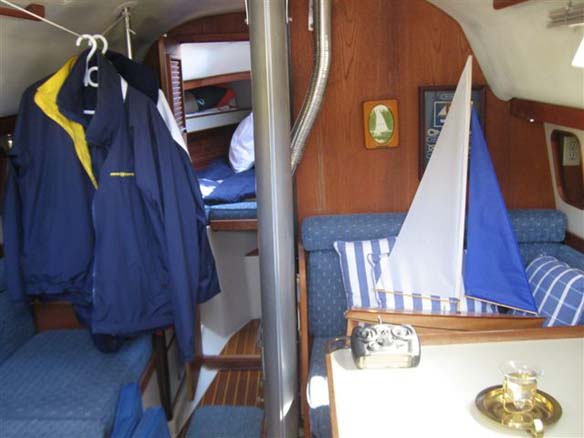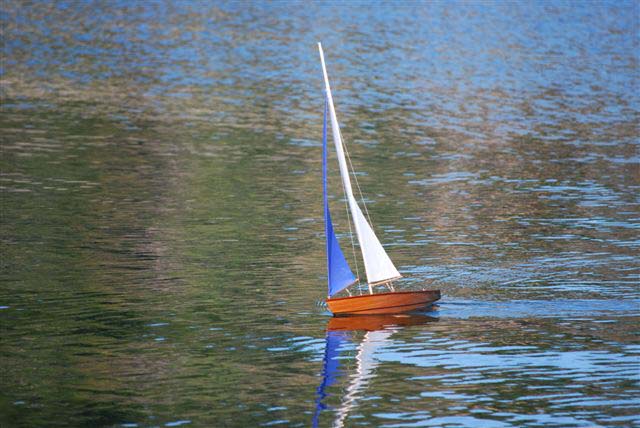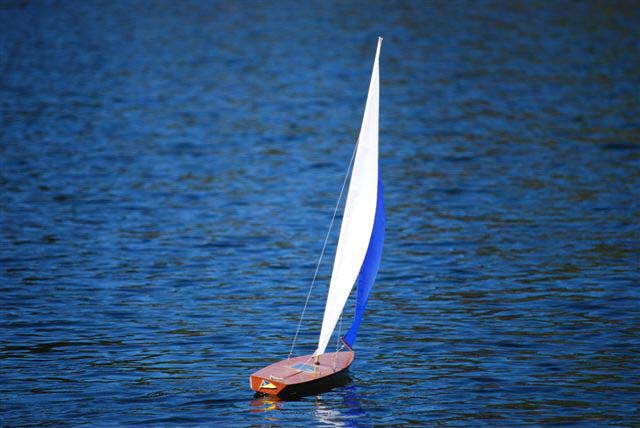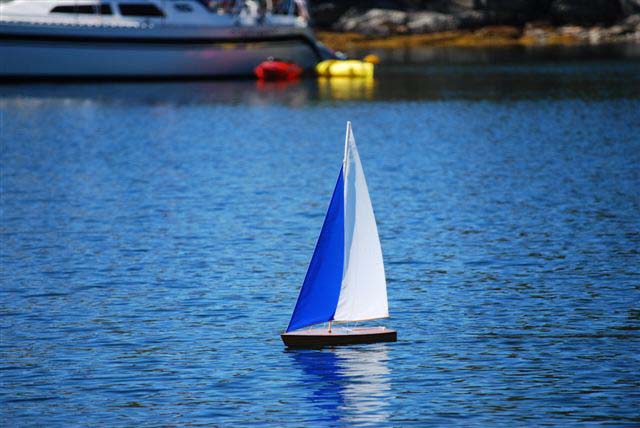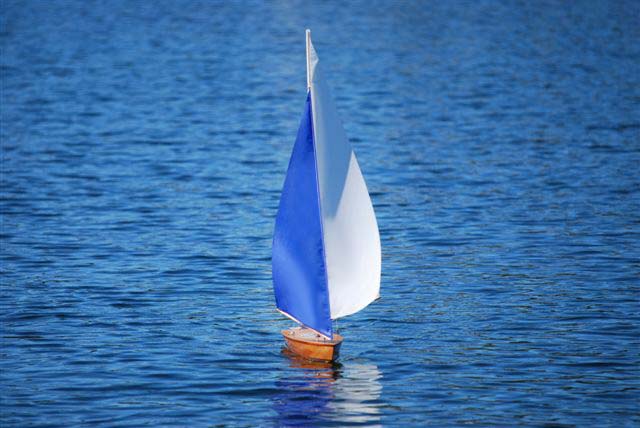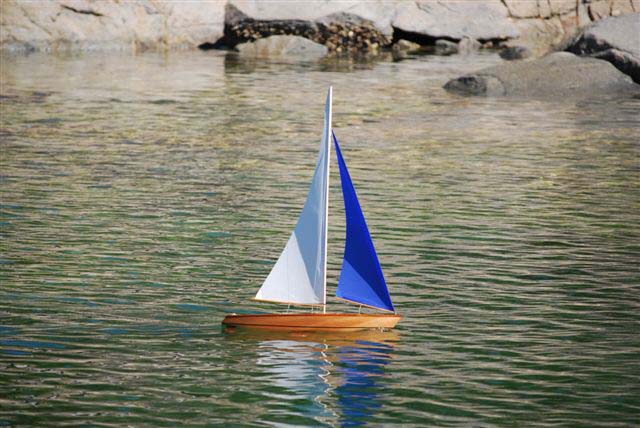 Thanks Barry! These have to be the best sailing pictures of the T27 that I have seen. And what a beautiful boat you have built!
Happy Sailing, Will
Will,
Attached are three photos of T27 hull #21. This is a great little boat.
She passed her pool trials with flying colors, and we have extensive sea
trials planned for next week and hope to have some photos of her on the big
water. I am thinking we will want to build more T27s this winter (along
with a T50!), but for now the kids and I need to take a break and enjoy
sailing.
Your description of the boat is right on. She is every bit as nice looking
and handling as the T37s we have built, but her smaller size does have some
distinct portability advantages. Thanks again for these designs and kits.
All my best,
Trip Levis
Pittsburgh, PA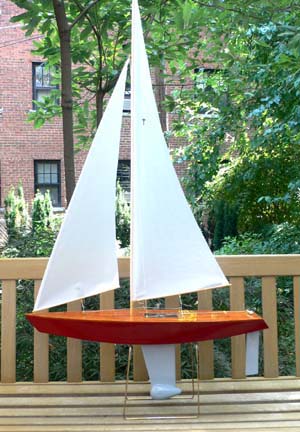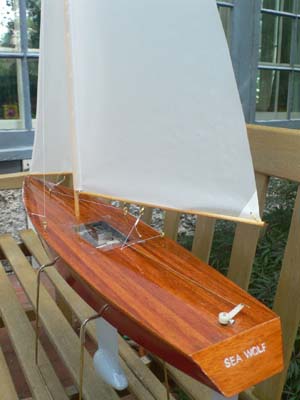 Trip, Your deck on Sea Wolf looks absolutely splendid. What a beautiful building job. Tripp used the veneer deck kit from the T37 to finish his deck on this terrific T27. Happy Sailing, Will
Alan Wilson sent us these great sailing pictures from Australia. His T50 is showing its style as it races across the lake. Sometimes the pictures of the T50 are deceptive because she makes so little wave disturbance as she flies along that you need to watch a video to realize how fast she is actually moving. The T50 is the Ferrari of model sailboats, ultra fast and elegant and powerful.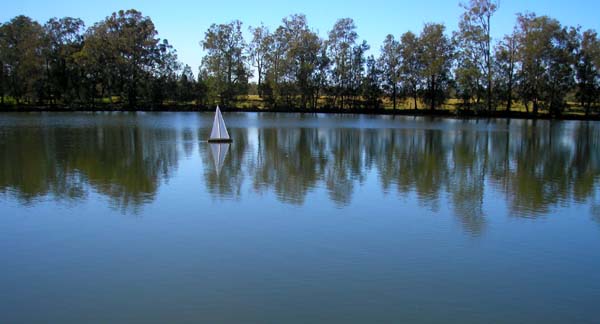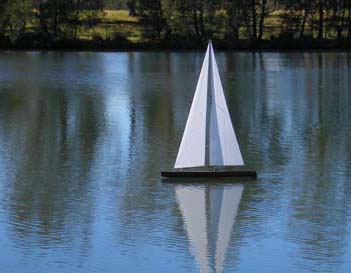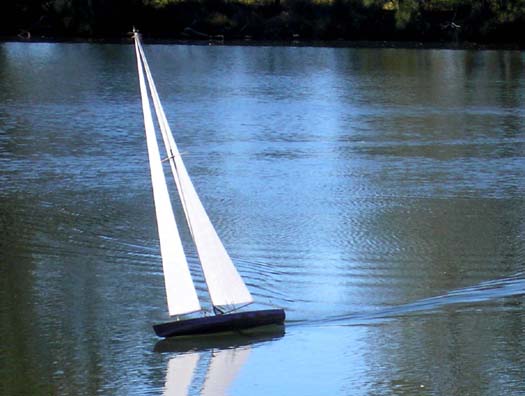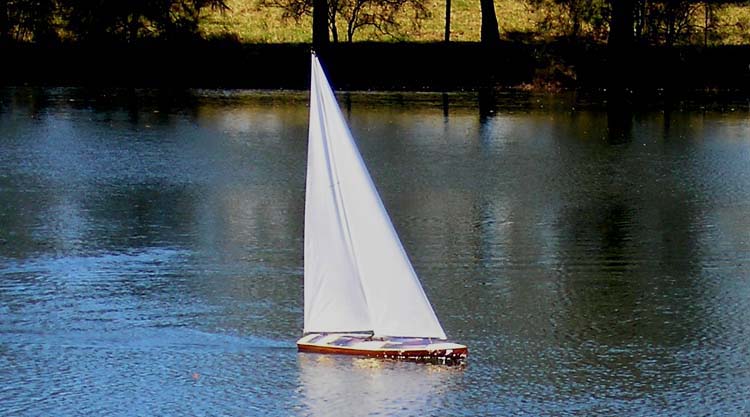 Now on a different scale, a clever paint job on a T12!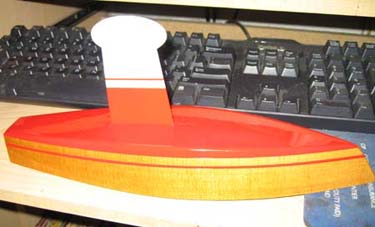 And two more T12's. The father is in Korea and his two sons are in Canada. Over the internet the father ordered each of his sons a T12 so they would grow up knowing more about boats and sailing.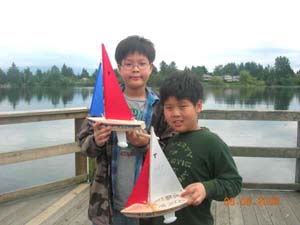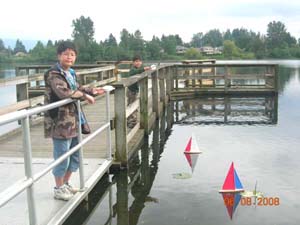 Hi, Will
This is Yong Gi Shin form Seoul, Korea who bought your two T12s for my sons in Canada. Do you remember me ?

My sons were so happy to sail your boats.

And I attach some photos of my sons' sailing T12s.

Thanks.
Yong Gi Shin
Seoul, Korea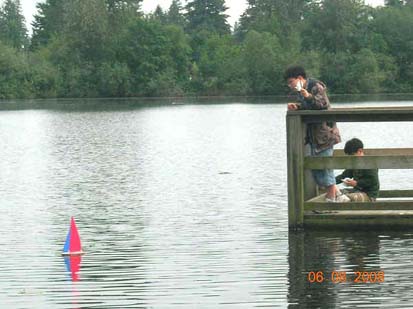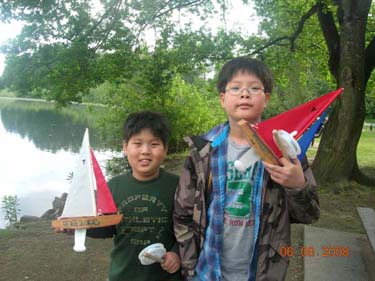 Here's my T27. People here say it's too pretty to put in the water- Best regards, Sherwin Johnson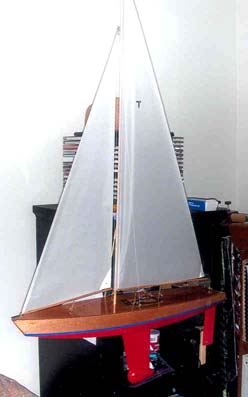 Bob Durand of Port Huron Michigan writes:"Here are some pictures showing the quality achieved by a 74 year old on his first epoxy-based model. I expect to have the initial wet trials this afternoon. These photos were taken from our porch overlooking Lake Huron. It is 205 miles directly out to reach solid ground (Canada). Thanks Bob Durand"
Bob' T37: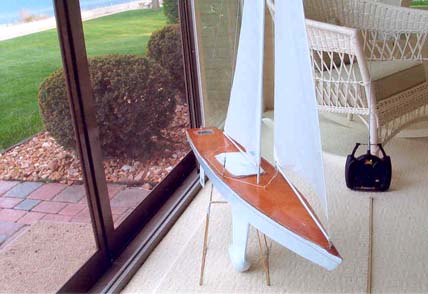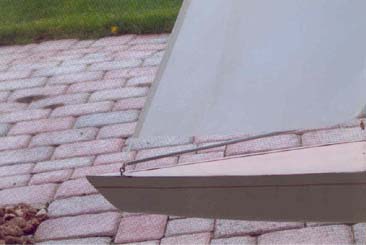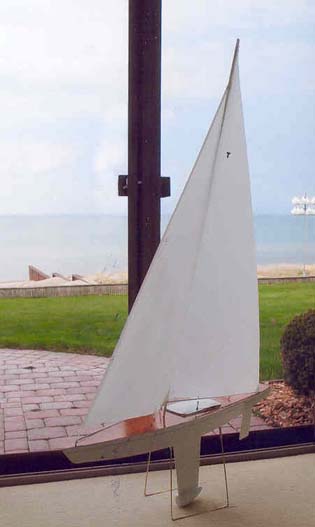 Will, Attached are a few photos of my newly completed T-37. They were taken at
Lake Tulloch near my home in Copperopolis, CA.
What fun I'm having sailing it. I've done R/C cars, airplanes, and now
boats. It's much less stressful than flying my planes, and looks so
graceful gliding across the water.
Thanks so much for creating a
great kit and a great boat. I've sailed it several times in the past
couple of days and am having a blast.
Jack Forkner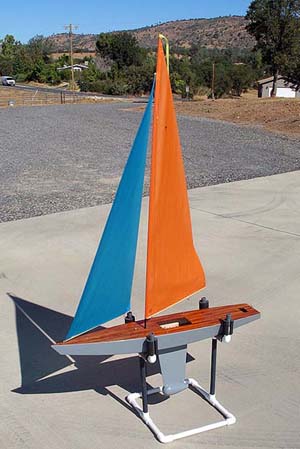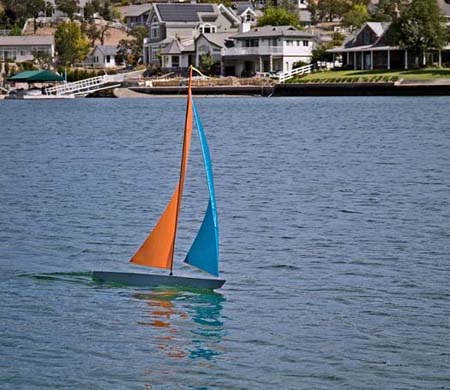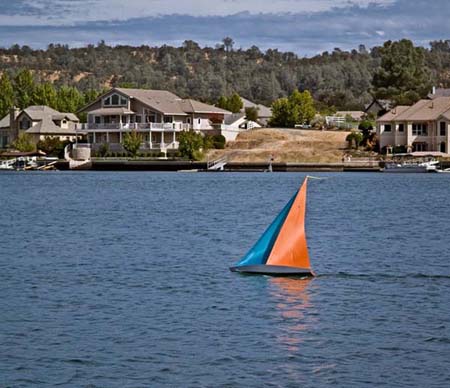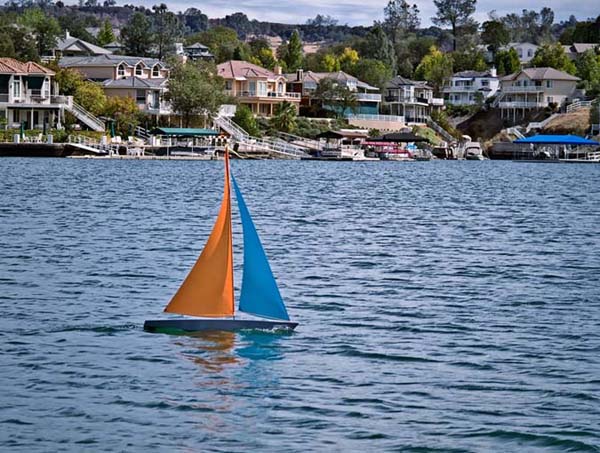 [ More Great Owners Pictures | Home Page | Movie Page | More Fun Pictures | Excellent Sailing Performance | Radio Control T37 | T 50 MOD Radio Control Sailing Yacht | T50 Tri RC Multihull | T Class Racing Sloop | Order Form]