[ More Great Owners Pictures | Home Page | Movie Page | More Fun Pictures | Excellent Sailing Performance | Radio Control T37 | T 50 MOD Radio Control Sailing Yacht | T50 Tri RC Multihull | T Class Racing Sloop | Order Form]
Our first pictures from South Africa! Dewett builds and sails his T15 Racing Sloop. I love the landscape in the sailing pictures - so different from anywhere else in the world! Thank you DeWet for these wonderful pictures.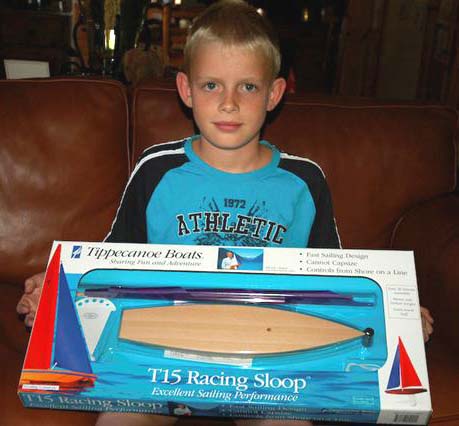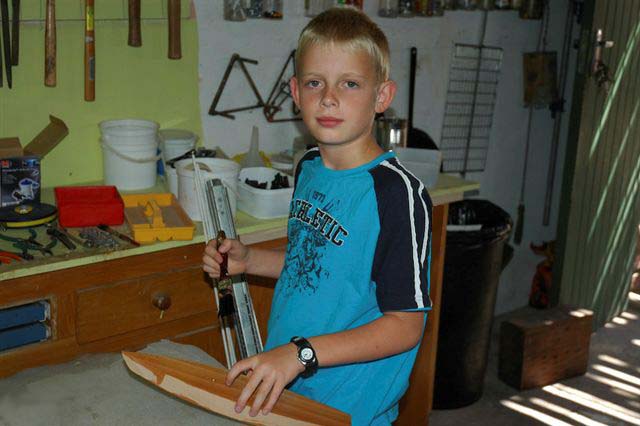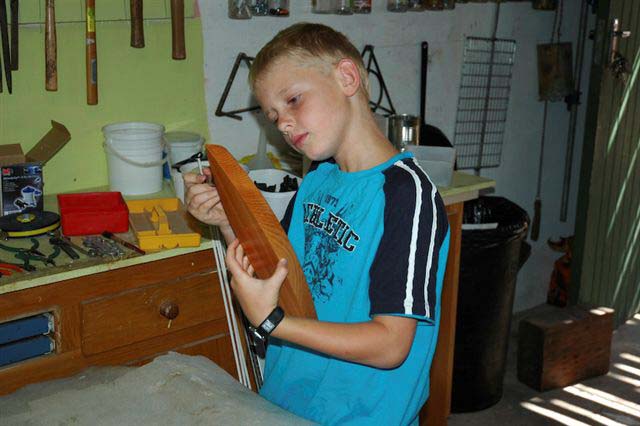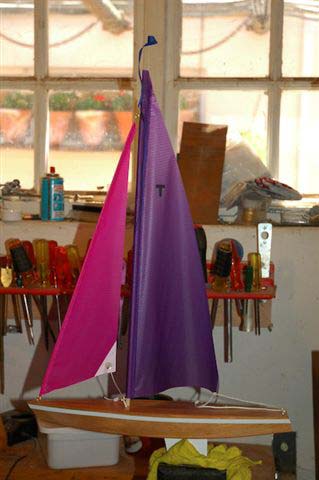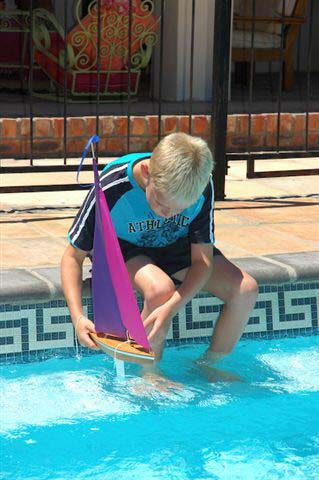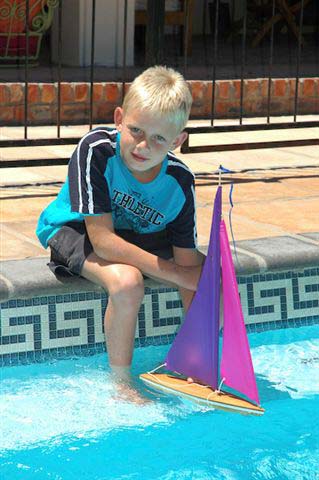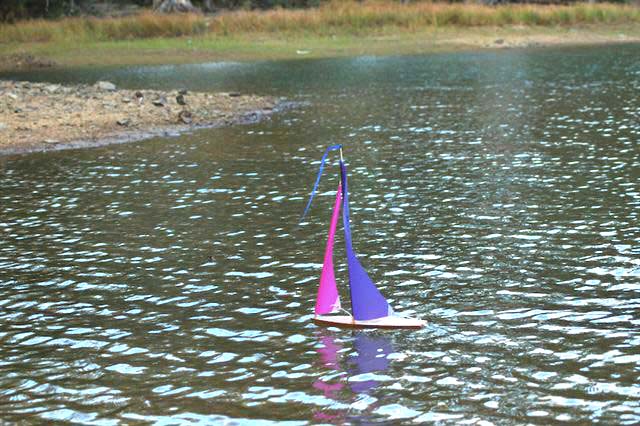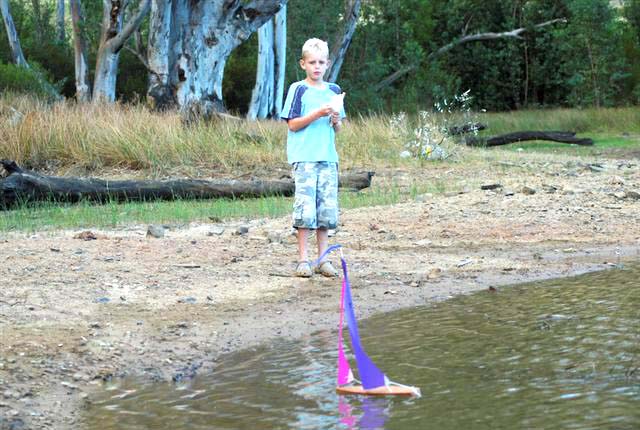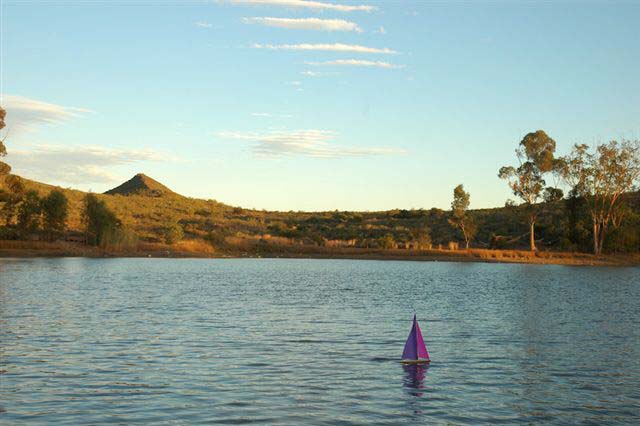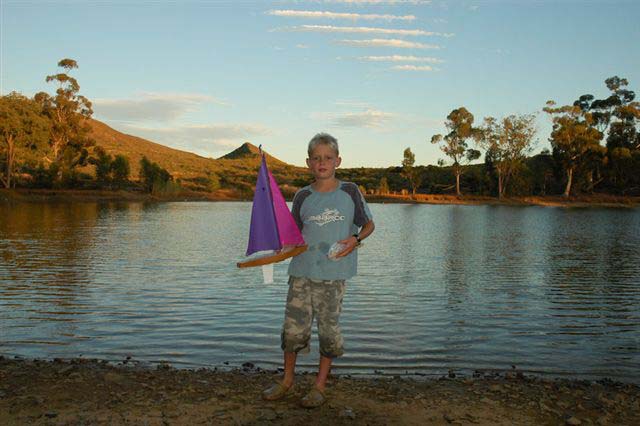 As the light fades at the end of the day. Thanks DeWet! It is fun to see our boats being sailed in so many places around the world!
Happy Sailing, Will
Hi Will,
Here is a photo of Hull #850...not named yet...almost ready to go in the water..and it is raining today..first time in a month here in Tampa. Received the kit on March 24 and got her ready to sail yesterday.
What a great kit and a fun project..you all certainly have thought of everything..can't wait to get her in the water but wanted to let you see how it was going so far.

Thanks,
Larry
Tampa, Florida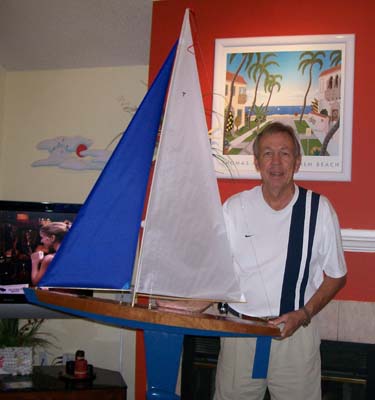 Here are some pictures of "Tippey" on her first cruise. She was a real pleasure to assemble. Thanks again for your help and great product. Steve Waltzer, Battle Creek Michigan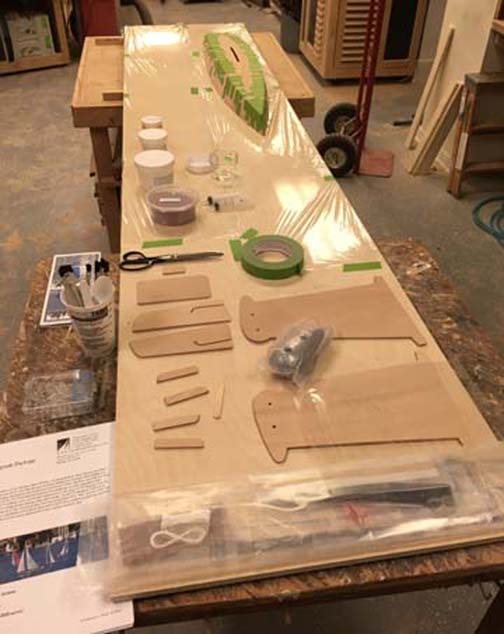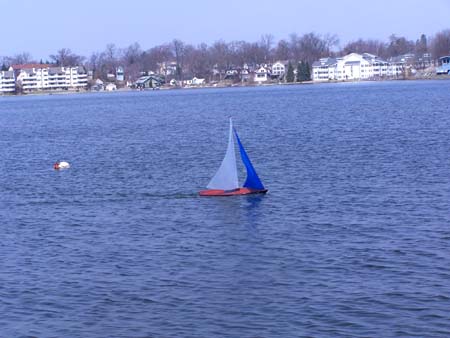 A nice breeze comes up!
Murray Robinovitch of Mount Vernon, Washington, sent us the following pictures of a very fine building job on his T37.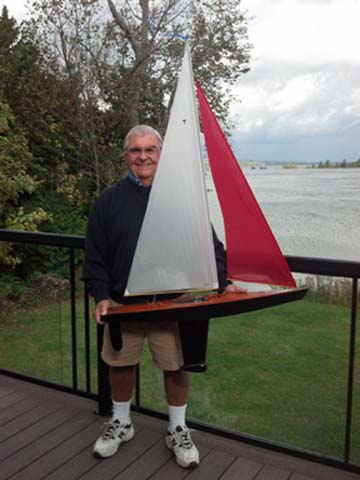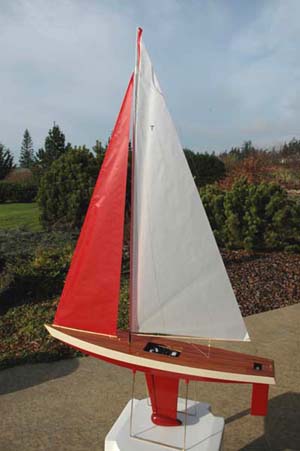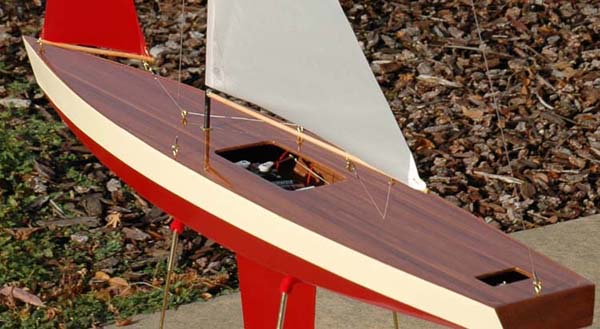 My children each received a kit for Easter, and they absolutely love
the boats! They had as much fun putting them together as they had
sailing them. The other children at the lake all wanted to have a
turn with the boats since my children were having so much fun. :)
Here are some pictures of Will (6) and Lauren (5) from the first
voyage on Highland Lake, NJ.
Will is sailing The Black Pearl and Lauren is sailing The Fancy Girl.
Thanks,
Sharon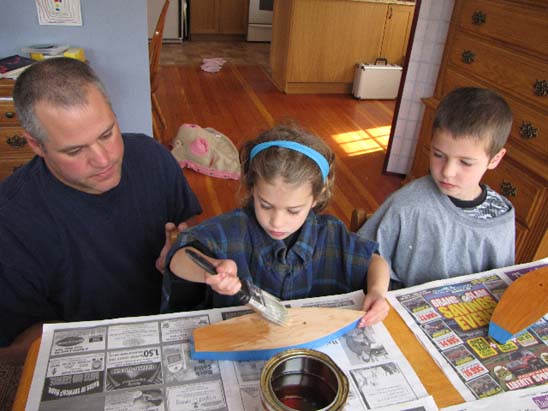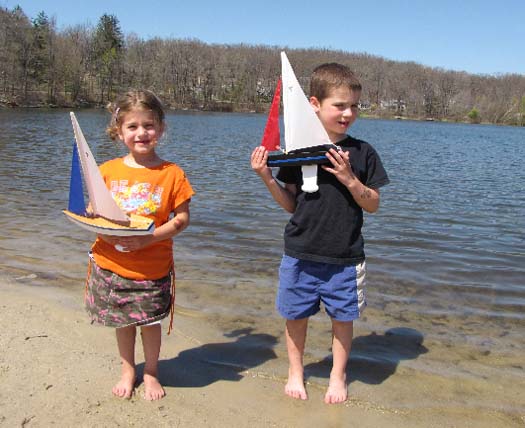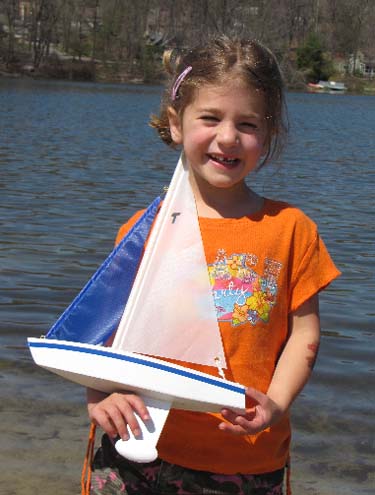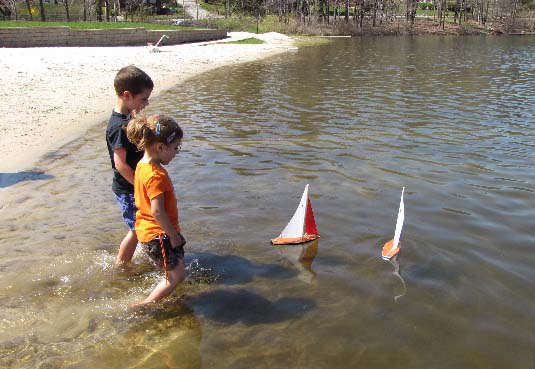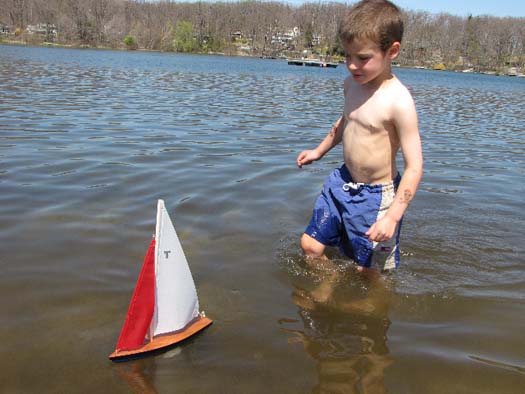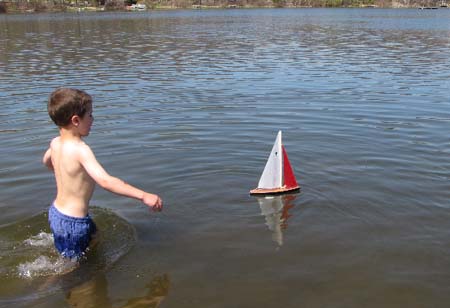 Isn't this what being a kid is all about?
I sent you an email with a few pictures of my kids sailing their
boats but I wanted to thank you for going above and beyond to get the
boats to me so that we had them in time for Easter. I also wanted to
say that my husband and I are so impressed with the craftsmanship of
the boats. Everything that came with the kit is top quality and the
certificates and owners manuals are a nice touch! My children and
husband had a lot of fun building the boats and as you can see in the
pictures, sailing them.
Thanks again,
Sharon
Here are pictures of Lyman's first T37 from Palmetto, Florida. He built his second T37 for his wife so they could sail together. Lyman writes: "Dear Will, Well, I finally took time to sit down & drop you a note of thanks for the wonderful T37 Boat Kit. You've done a great engineering job of design of this boat. As you can see from the photos that our lake is a pretty good size for sailing. I'm looking forward to many hours of sailing. Thanks again, Lyman Love"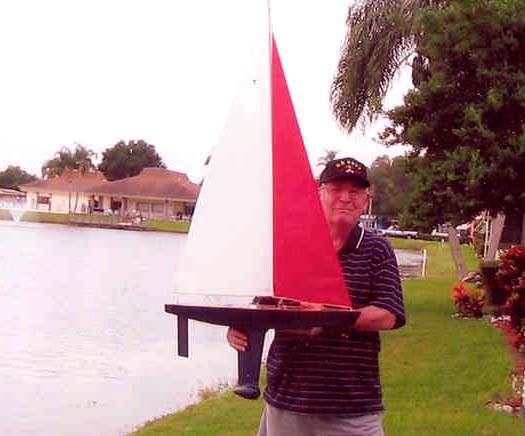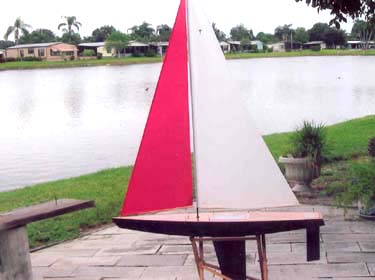 These next pictures come from New Zealand where Phillipa is sailing her T15 in an idyllic setting in a salt water bay near her home. Phillipa is now building a T27 to sail as well.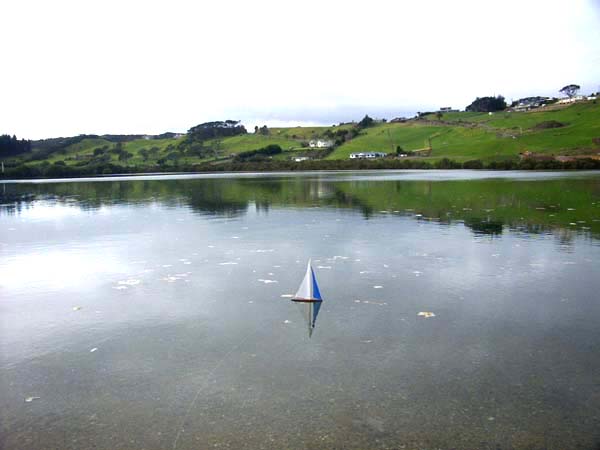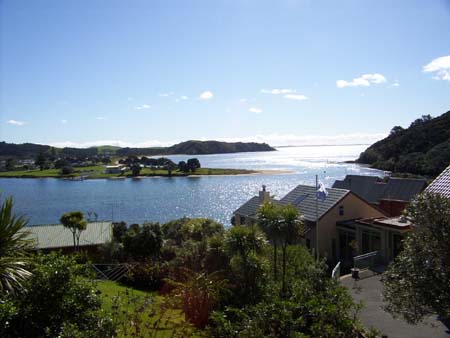 Where the bay flows out to the sea.
[ More Great Owners Pictures | Home Page | Movie Page | More Fun Pictures | Excellent Sailing Performance | Radio Control T37 | T 50 MOD Radio Control Sailing Yacht | T50 Tri RC Multihull | T Class Racing Sloop | Order Form]