[ More Great Owners Pictures | Home Page | Movie Page | More Fun Pictures | Excellent Sailing Performance | Radio Control T37 | T 50 MOD Radio Control Sailing Yacht | T50 Tri RC Multihull | T Class Racing Sloop | Order Form]
T50 Sailing at Speed in Falmouth Harbor, Massachussetts.
Mainsail with the medium size jib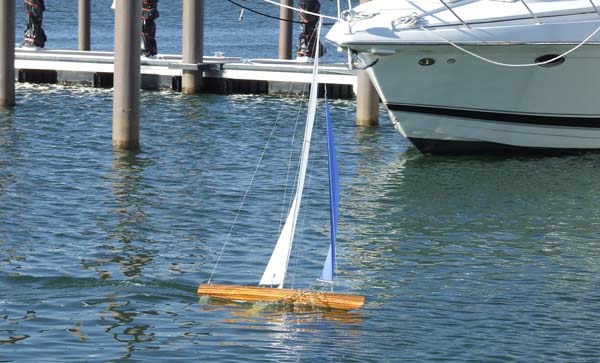 Hi Will,
As promised, find a few sea trial snapshots of T50-#52 taken yesterday in Falmouth Harbor.
Note Awlgripped spars and bottom.....working at a boatyard I guess I can't help myself. This was a great project indeed with just the right level during construction. I will tackle another one to allow some 'round the buoy racing here on the Cape. Best to you and yours and thanks again, I'll stay in touch.
Regards,
Thomas F. Stainton
General Manager, MacDougalls' Cape Cod Marine Services
Office: 508-548-3146
Fax: 508-548-7262

MacDougalls' Cape Cod Marine Services web site is www.macdougalls.com
145 Falmouth Heights Road, Falmouth, Ma 02540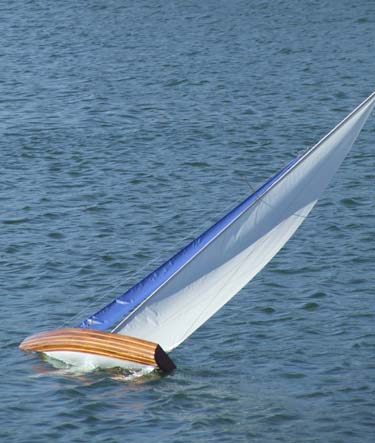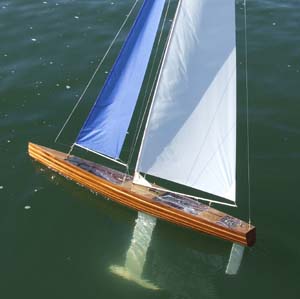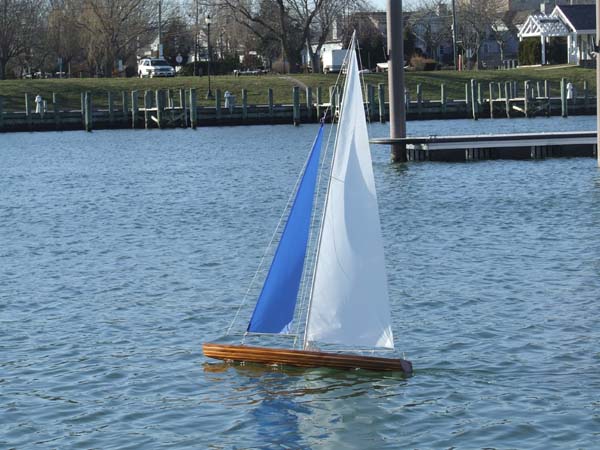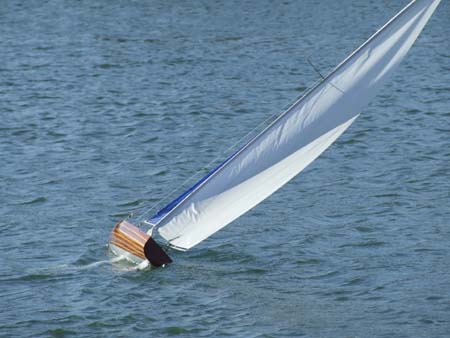 A beautiful job, Thomas! Thanks for such great pictures! I anticipate you will have many, many happy hours of sailing with this finely built yacht!
Scott Powell sails his perfect T50 in Harbor City, California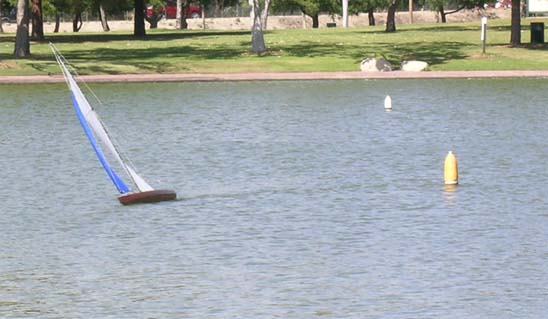 Boat performed flawlessly. Initially sailed with larger jib, until a gust drove the entire hull about 6" under water on a broad reach. Re-rigged with medium jib and she sailed really well.
- Scott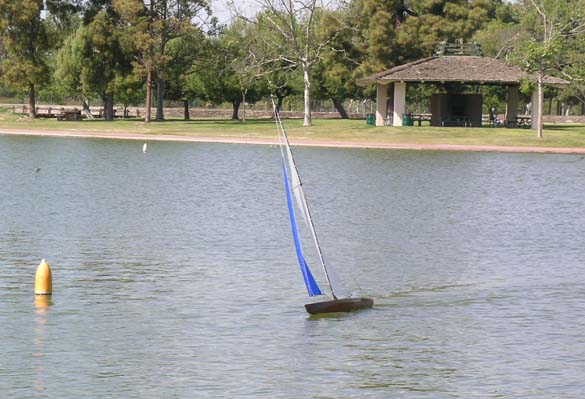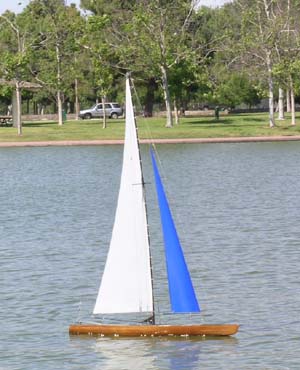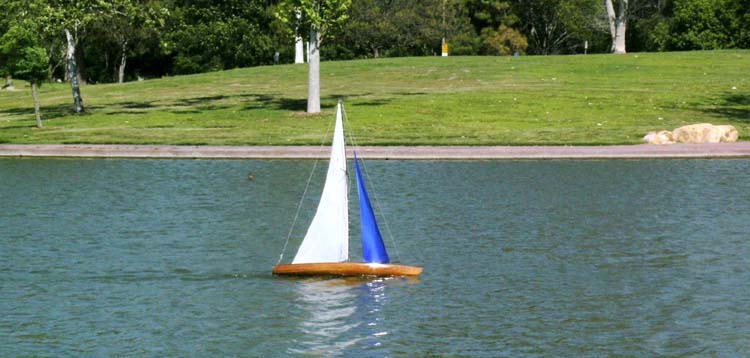 Thanks, Scott. This is a beautiful boat you have built!
T50 in Bangkok, Thailand, built by Jeremy Branson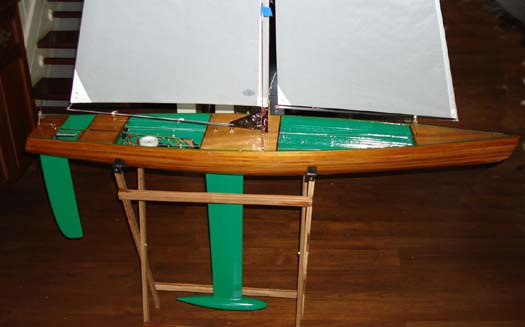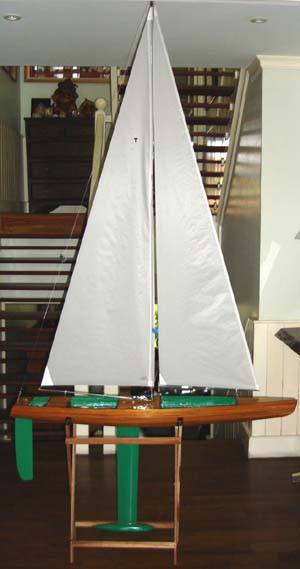 Hi Will
See attached photos. 99.9% completed - still to trim the shroud tail ends and finally add the Mylar covers.
She's a beautiful boat and I can't wait to try her out in the water either this week-end or next. She will be named "Priki-Nu" which is the name of a small and very spicy Thai chilli.
A great joy to build and a little later will build a second one so that Priki-Nu will have a friend to race with!!
I'll be in touch.
All the best - Jeremy
Thanks for the pictures, Jeremy! You have a beautiful job here!


Bradford Camps, Ashland, Maine!
(207)-746-7777
Yankee Magazine's 2009 "BEST NATURE VACATION"
An Idyllic setting in Maine. The lakes in Maine are unrivalled in their beauty. What a perfect place to sail and race two graceful T37's! The slender wooden T37 hulls fit right in with the feeling of relaxed and rustic elegance, just like a classic wood-canvas canoe.
Let's take a sail on Munsungan Lake with two T37s!
The Bradford Camps web site is www.bradfordcamps.com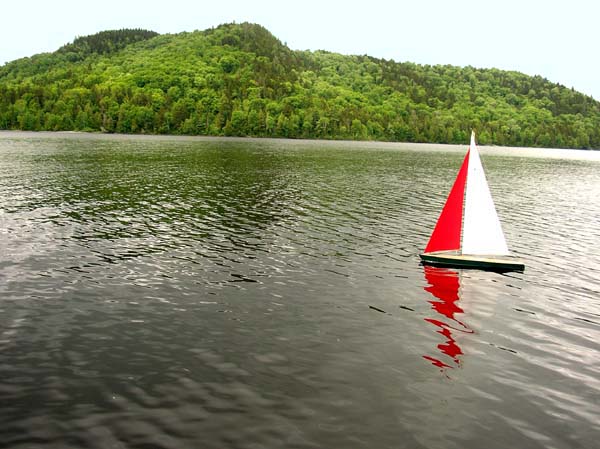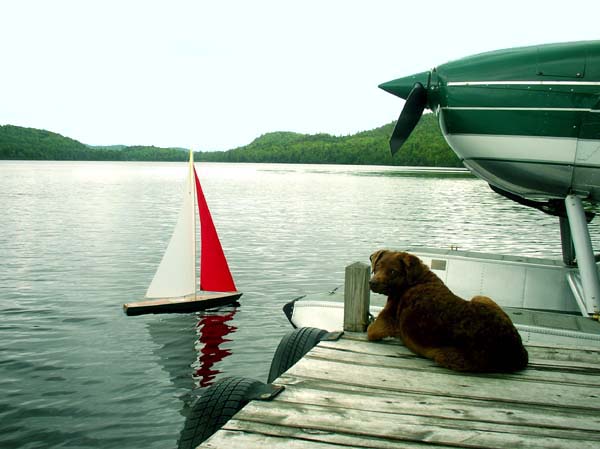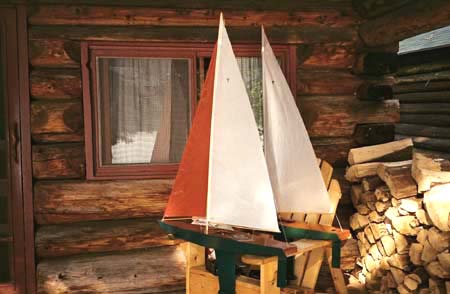 [ More Great Owners Pictures | Home Page | Movie Page | More Fun Pictures | Excellent Sailing Performance | Radio Control T37 | T 50 MOD Radio Control Sailing Yacht | T50 Tri RC Multihull | T Class Racing Sloop | Order Form]