[More Great Owners' Pictures | T37 Pictures from the Port Townsend Wooden Boat Festival | Owners' Pictures Pages 1-7 | More Fun Pictures | T37 Radio Control | Desolation Sound | Excellent Sailing Performance | T Class Racing Sloop | T15 Racing Sloop | T12 Cruiser | Home | Order Form]
Cuttyhunk Island, Massachusetts
The 2011 Cuttyhunk Regatta, sailing T12 Racing Sloops!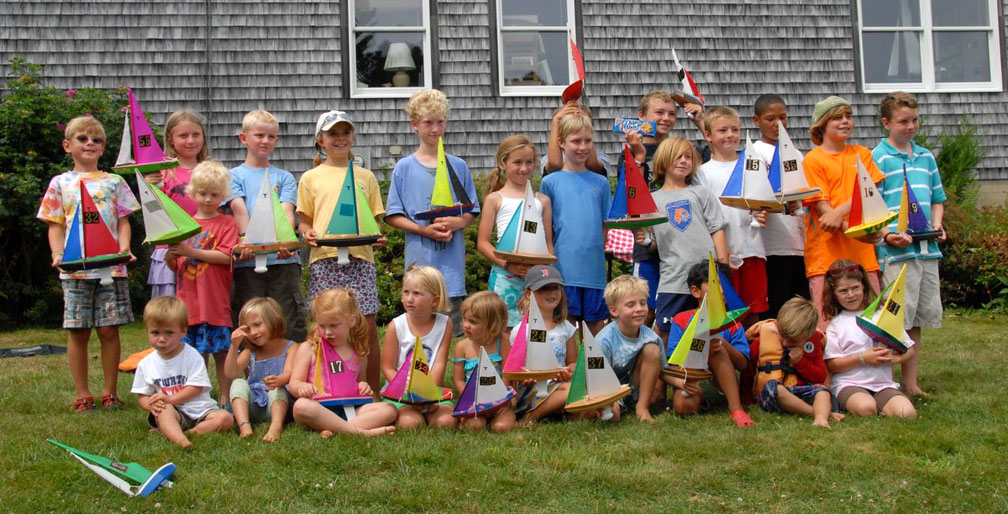 Francestown, New Hampshire

Will,
Got in a nice little sail today, tho' the wind was shifty and a bit puffy.

I have had such a great time building and now sailing this T37, I have just ordered another. I want to see if I can really get the mahogany veneer a little better this time.

You have done an outstanding job with this kit, Will. Please let us know if you get into building cars, houses, whatever. You have a great ability to simplify high quality.
Fletcher
Dallas, Texas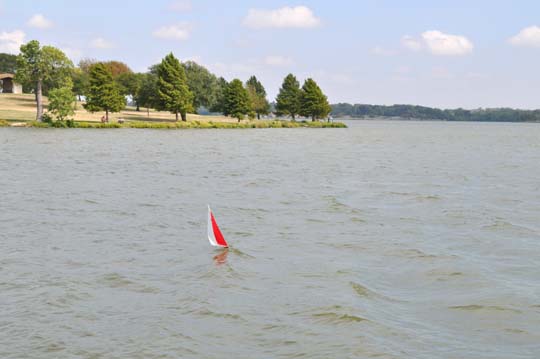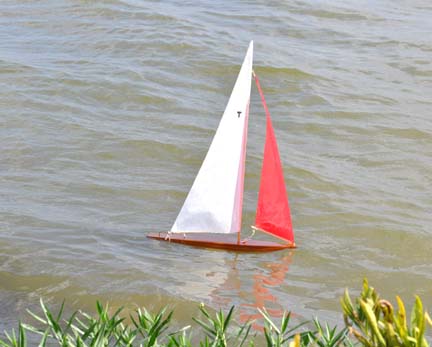 Will,
I received the white and red T-Class Racing Sloop on Thursday. Beautiful out of the box. My wife, dog and I took it out for its first voyage today. Attached are photos of the boat on White Rock Lake in Dallas this afternoon. It sailed beautifully from the start. Sailed out. Tug on the line. Sailed right back. Truly a wonderful afternoon in the park. Thanks again.
Regards,
James
Seattle, Washington
Joe McKinstry sent this picture of his T37.

What a great shot, Joe. The reflections on the water are just beautiful.
Raleigh, North Carolina
Leila Mureebe shared this picture of her T37, Spirit of '76, sailing on Crabtree Lake!
Hatchet Lake, Nova Scotia


Hi Will. Attached are some pix as promised. I think I'm finished...but you never know.
Happy model designing and sailing.
All the best.

George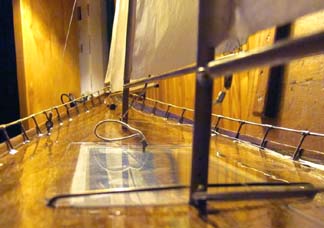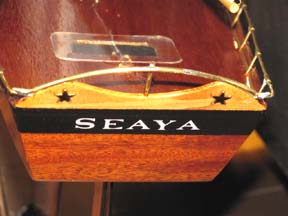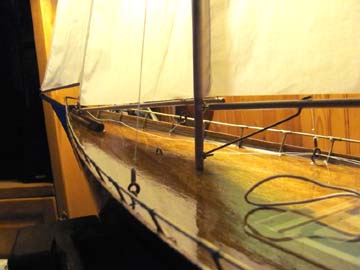 Cape Cod, Massachusetts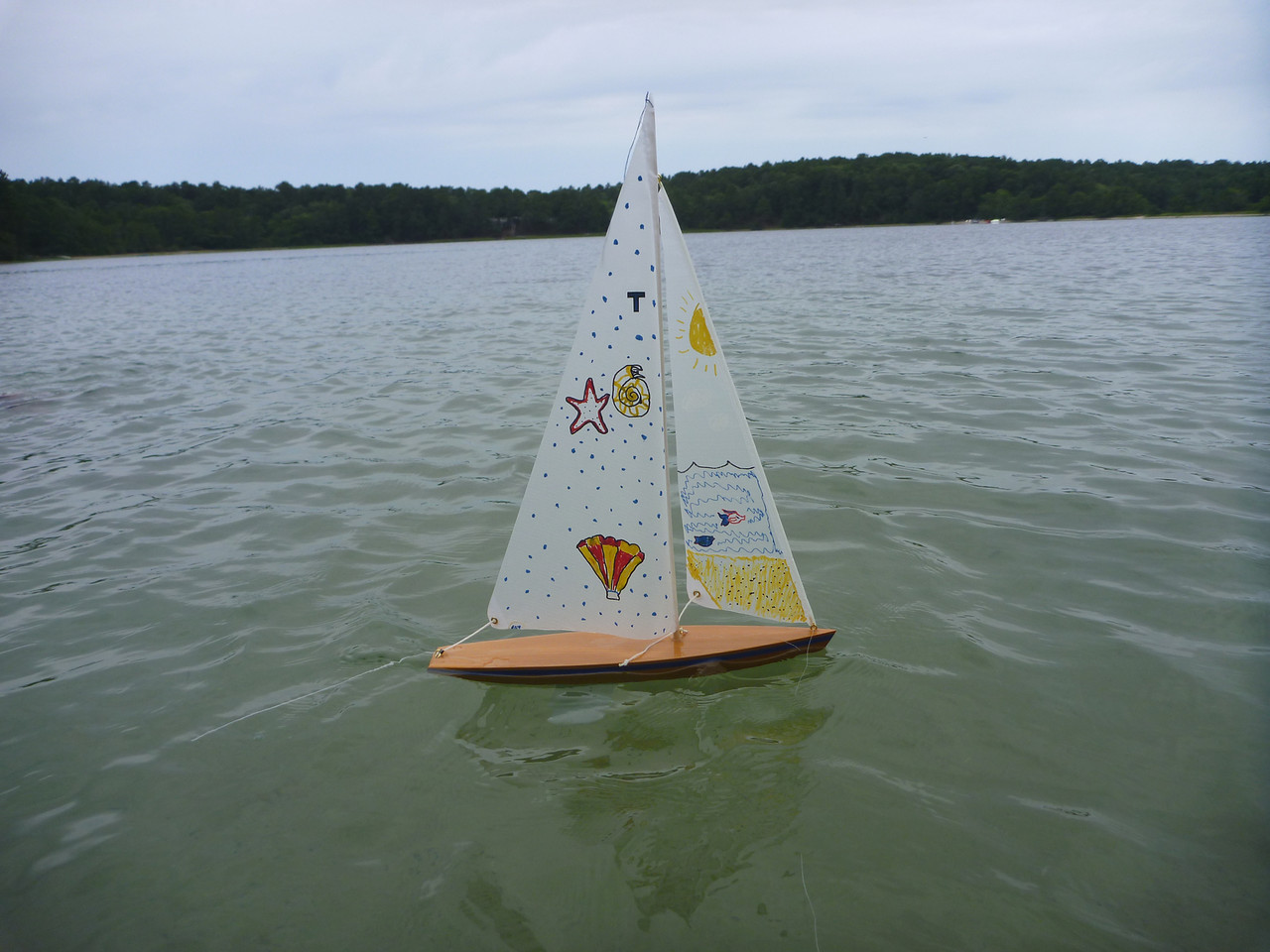 We got the T15 Cruiser and I had a grand time varnishing it and decorating the sails with my 8 and 4 year old daughters during a Cape Cod vacation. We were able to get in a couple of fun sails on a Cape Cod kettle pond.
I greatly appreciated the assistance I got when I called in to place a customized order. Your details on how my girls could decorate the sails with oil-based Sharpie paint pens worked out great. For your info attached is a photograph of our boat with the sails decorated by my 8 year old. There is a good chance we'll be putting together another order in the months to come.
Regards,
David
Boston, Massachusetts
Will!
Here are pictures of our T-12 having fun in the Charles Lagoon in Boston!
-Mar.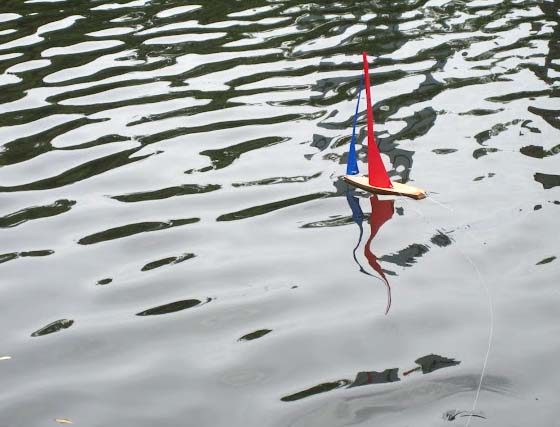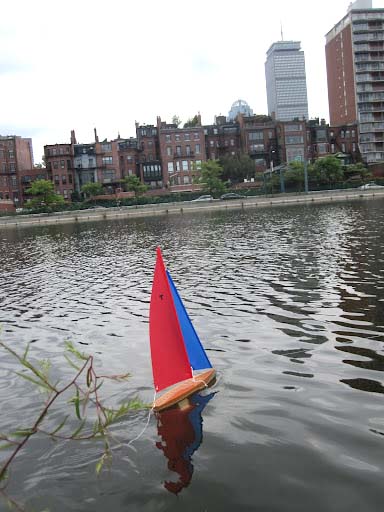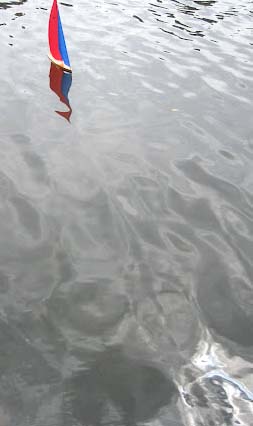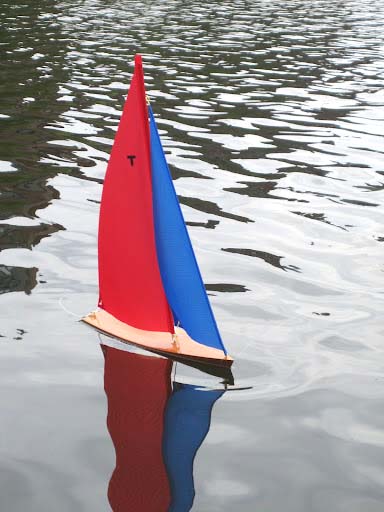 Vancouver, British Columbia
Morning Will. I finished the boat last night and going to trout lake for inaugural sail today. See attached pictures, Cheers, Dave

Berchem, Belgium
Eugene sent a picture of his T-50. His hull looks to be absolutely perfect!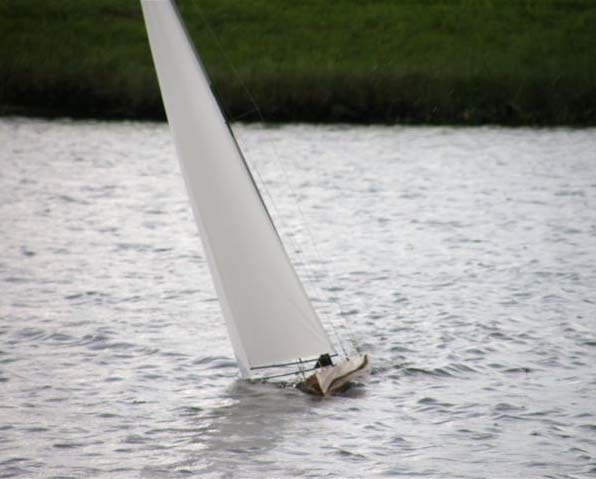 Will,
My boat is finished and she made successfully her maiden trip.
Eugene Van De Putte
Anegada, British Virgin Islands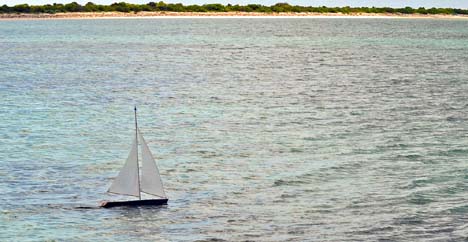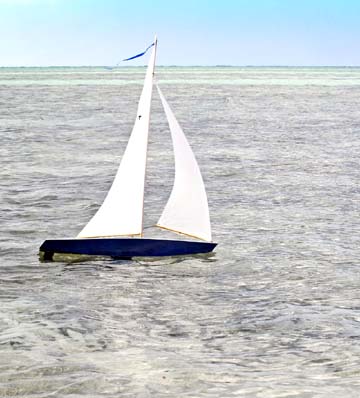 Will,
attached are some shots from the sail off the north side of Anegada in March 2010.
Looking forward to hearing from you when you get a chance.
Cheers...
J.D. Leipold

Vancouver, British Columbia
Bev sent pictures of an in-progress T37.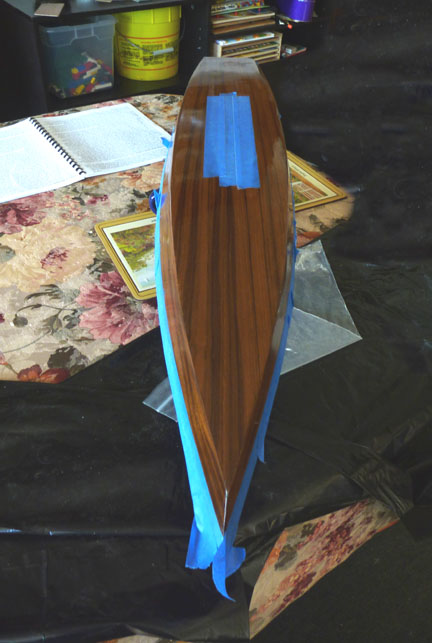 It's shaping up nicely, Bev!
[More Great Owners' Pictures | T37 Pictures from the Port Townsend Wooden Boat Festival | Owners' Pictures Pages 1-7 | More Fun Pictures | T37 Radio Control | Desolation Sound | Excellent Sailing Performance | T Class Racing Sloop | T15 Racing Sloop | T12 Cruiser | Home | Order Form]