[More Great Owners' Pictures | T37 Pictures from the Port Townsend Wooden Boat Festival | Owners' Pictures Pages 1-7 | More Fun Pictures | T37 Radio Control | Desolation Sound | Excellent Sailing Performance | T Class Racing Sloop | T15 Racing Sloop | T12 Cruiser | Home | Order Form]
Mountainview, California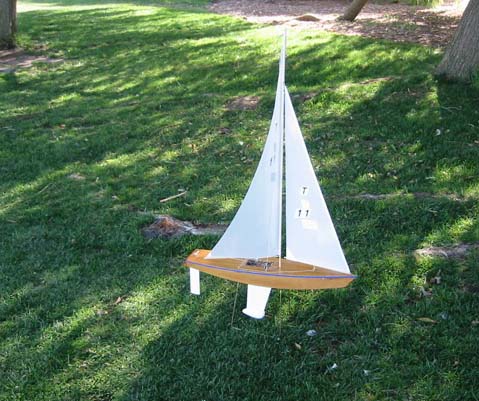 T27 #11, "Reluctant". Pics show first sail in light breeze on Shoreline Lake, Mountain View,CA.
Regards,
Joe Brown
Manhattan, New York

Hi,
My name is Josh. I am eleven years old & live on the upper east side of Manhattan. I have a T-15 boat. Attached is a pic of my boat. Thanks & looking forward to hearing from you.
Josh
Sydney, Australia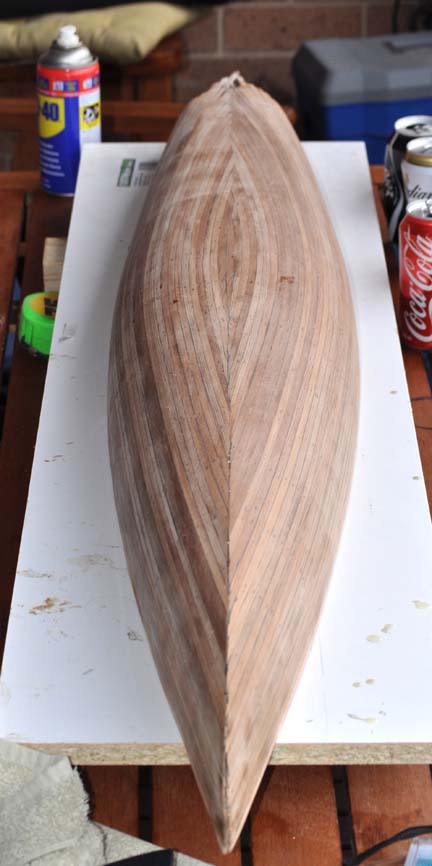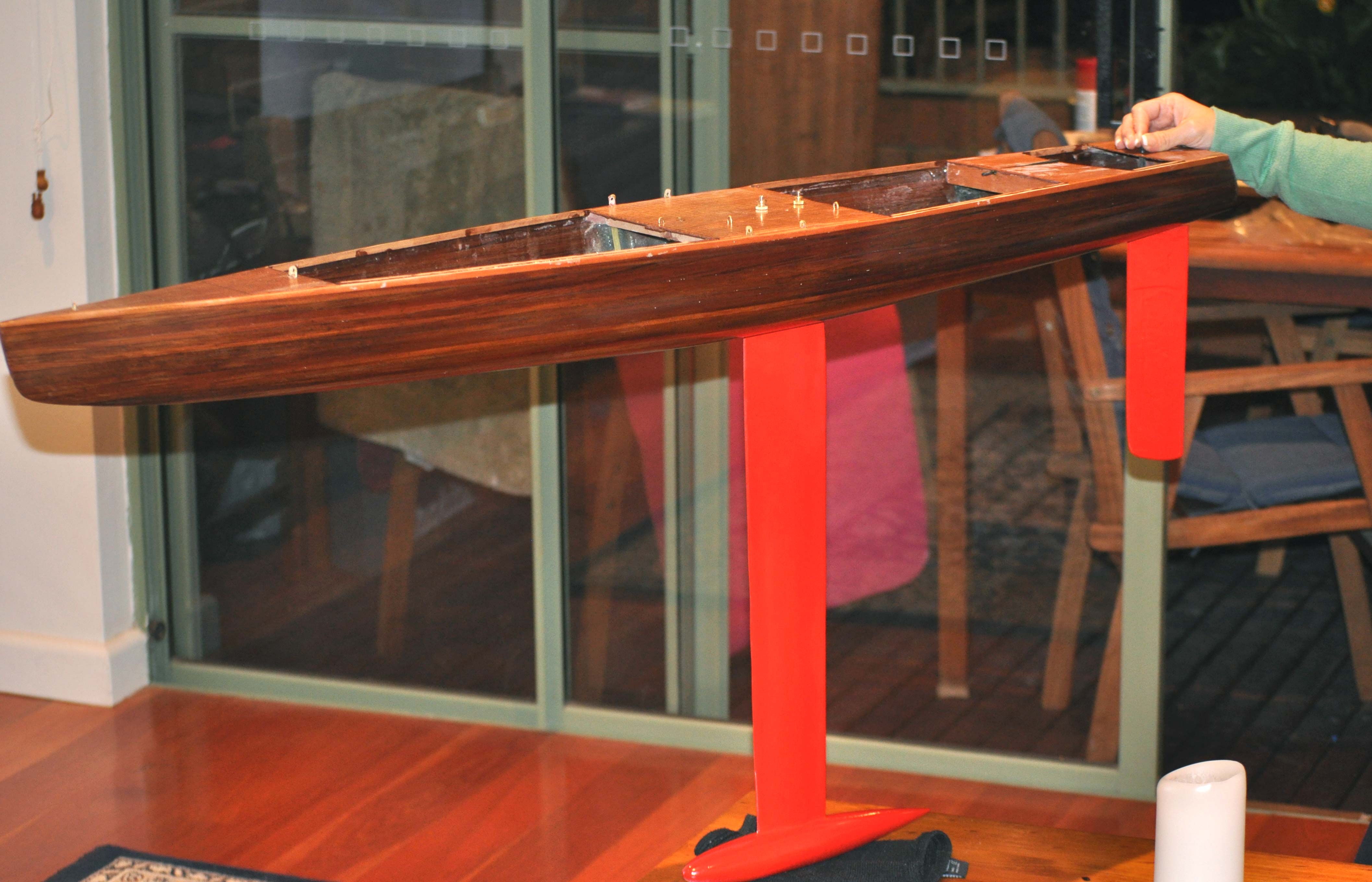 Will,
I bought and made a T50 Mod kit from you about 18 months ago and have enjoyed sailing it immensely.
The boat is so much fun to sail and has turned a few heads at the Royal Sydney Yacht Squadron and other places I have sailed her.
Kym Roberts
Port Townsend, Washington
John Oliveira sent a picture of his sleek T37.

Victoria, Australia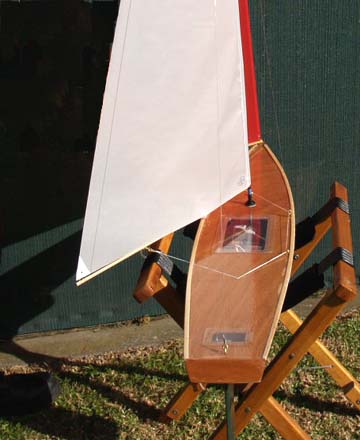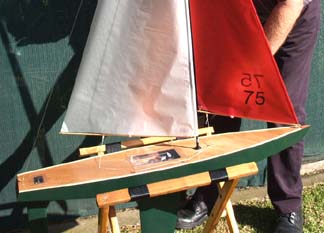 Hi Will,
I have finished the boat -hurray!!!

Cheers,
John
Snohomish, Washington

Will,

Attached are two pictures of my completed T-37. It really was a blast to build even though finishing seemed to take the longest! She went on her first ride at Silver Lake and took off like a rocket.
Thanks again, this has been a great project.

Karl Peterson

Hobe Sound, Florida

Peter Ellison outfitted his T47 Schooner with a classic cabin and hatch he designed, and even added cockpit coamings! Beautiful work, Peter!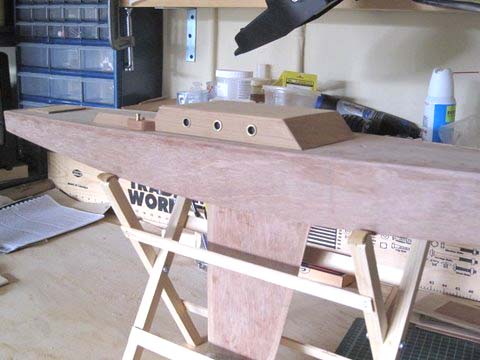 Bainbridge Island, Washington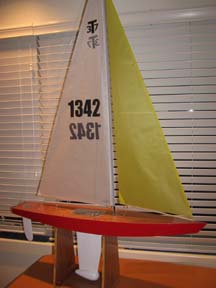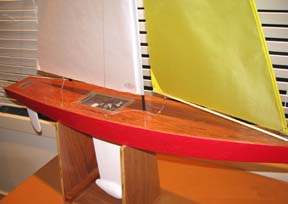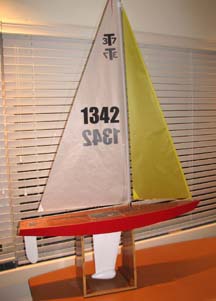 Elliott Green sent pictures of his T37- looking sharp, Elliott!
[More Great Owners' Pictures | T37 Pictures from the Port Townsend Wooden Boat Festival | Owners' Pictures Pages 1-7 | More Fun Pictures | T37 Radio Control | Desolation Sound | Excellent Sailing Performance | T Class Racing Sloop | T15 Racing Sloop | T12 Cruiser | Home | Order Form]