[More Great Owners' Pictures | T37 Pictures from the Port Townsend Wooden Boat Festival | Owners' Pictures Pages 1-7 | More Fun Pictures | T37 Radio Control | Desolation Sound | Excellent Sailing Performance | T Class Racing Sloop | T15 Racing Sloop | T12 Cruiser | Home | Order Form]
Port Ludlow, Washington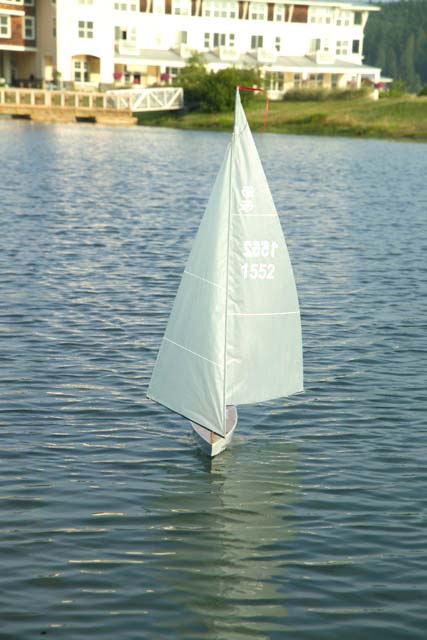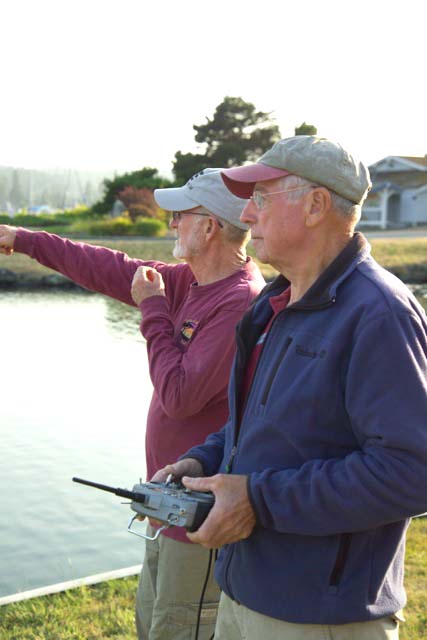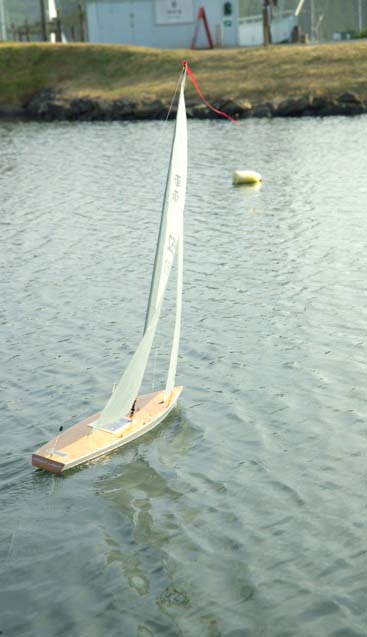 Will,
I am still waiting for some other people in our club to get their boats done. Meanwhile, I have sailed mine numerous times. The shots above were taken this evening on the pond at Port Ludlow.
John Oliveira
Francestown, New Hampshire

Fletcher Taft sent a picture of his two T37s. They are beauties, Fletcher!
Marion, Massachusetts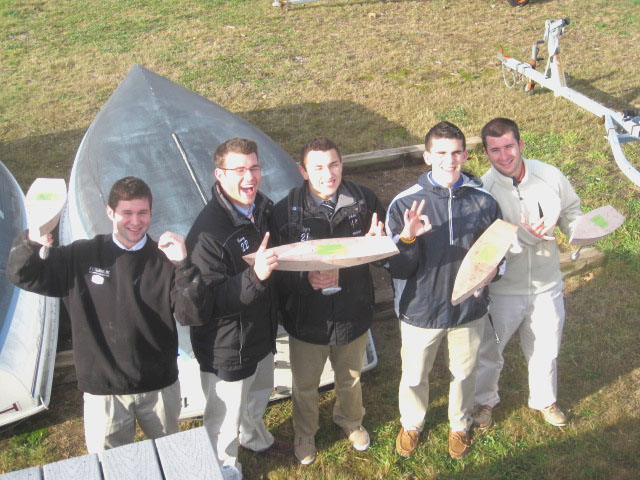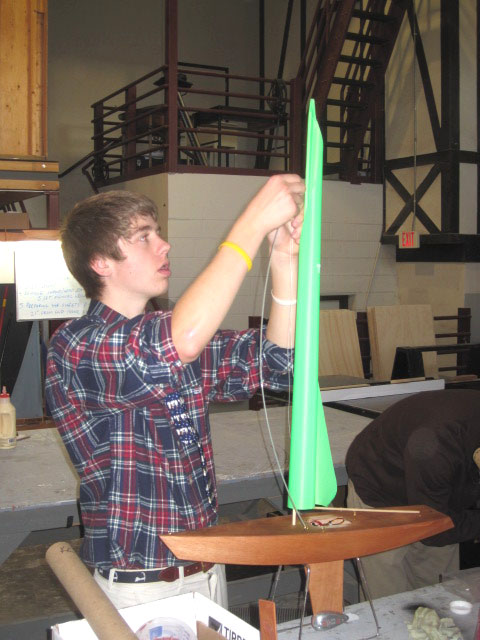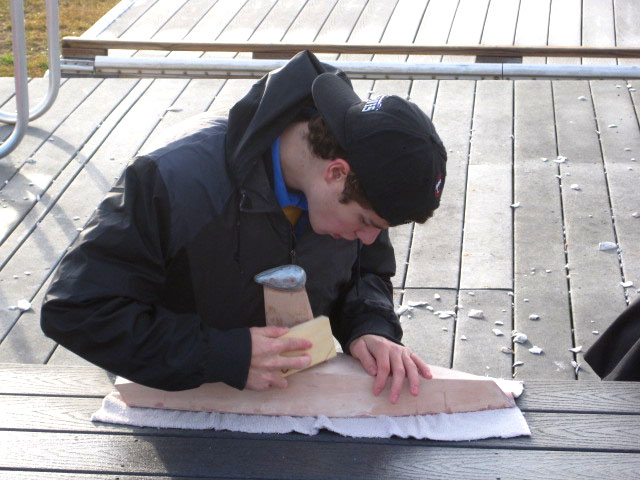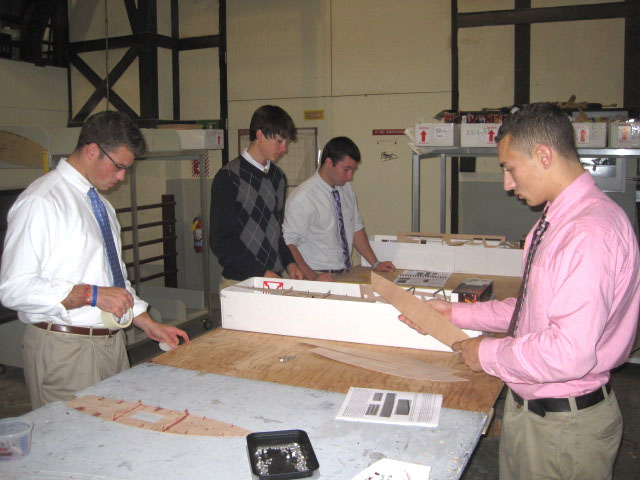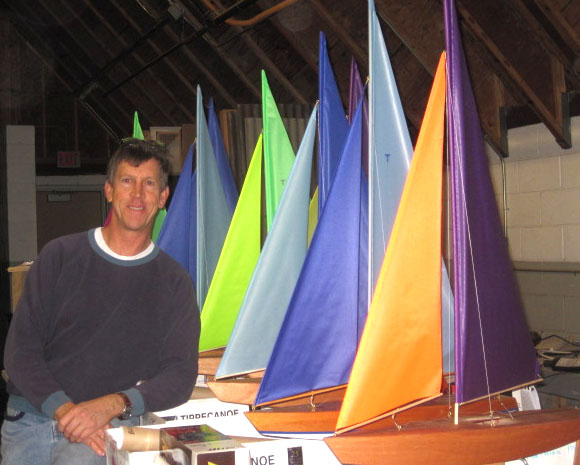 Captain David Bill (above) and his nautical science class, Practical Ship and Boat Design, have constructed twenty-five T27s over two semesters of classes! Their school, Tabor Academy, is located along Sippican Harbor on Buzzards Bay in Southern Massachusetts.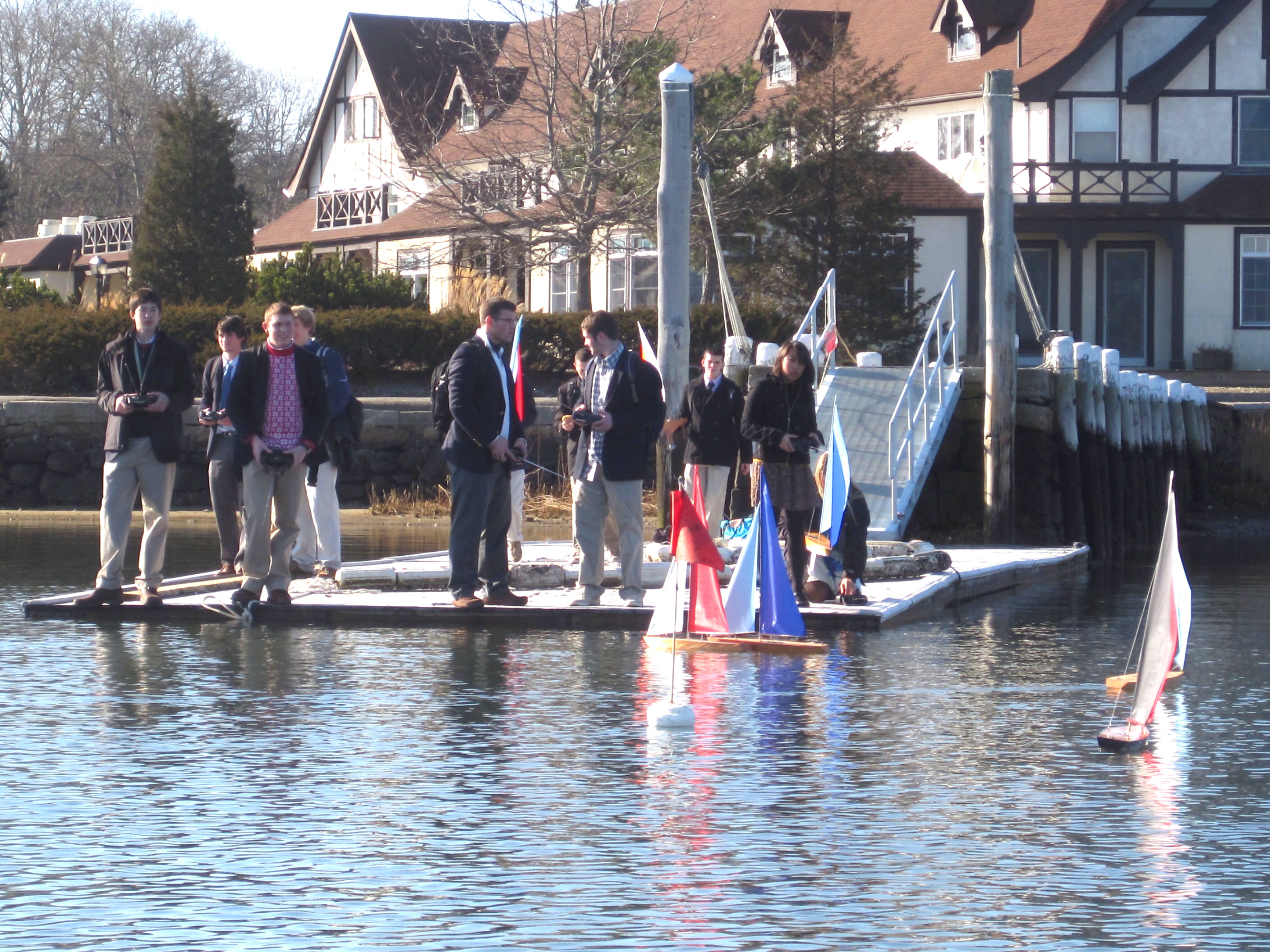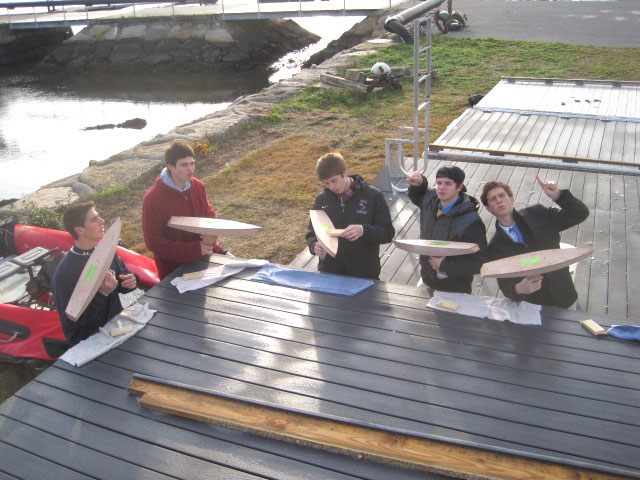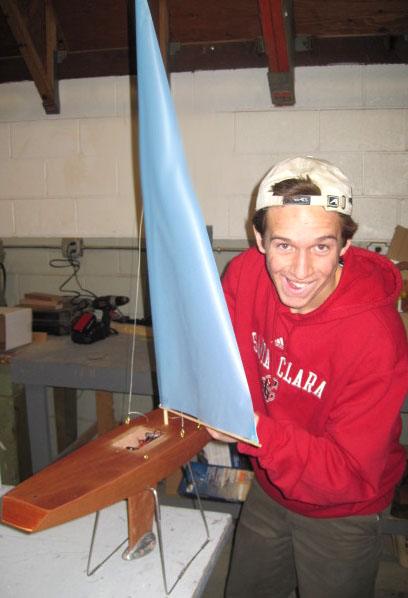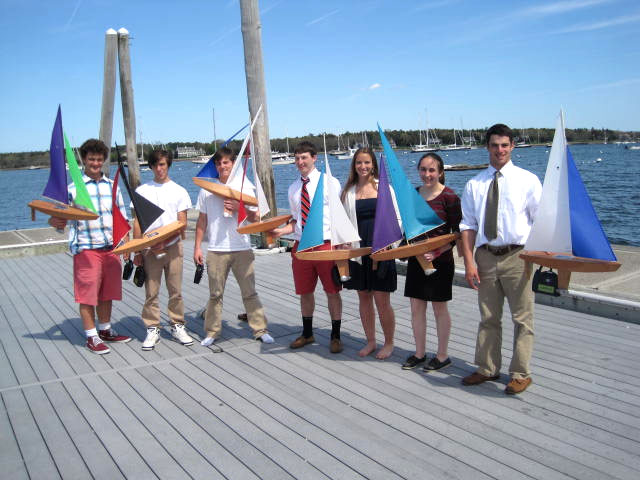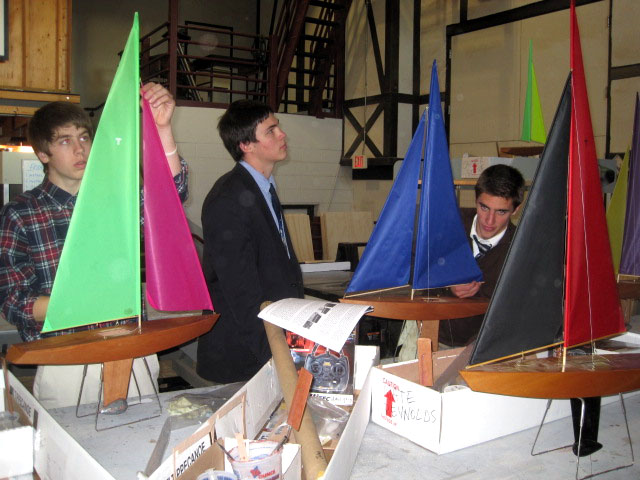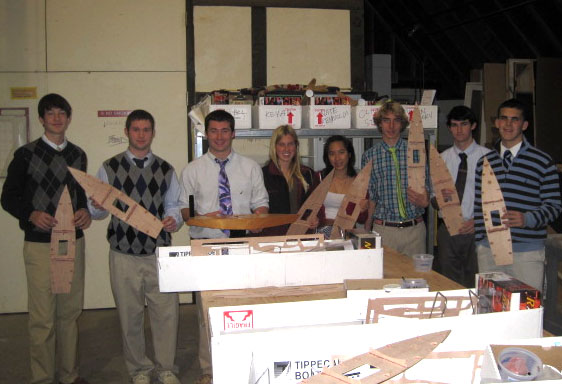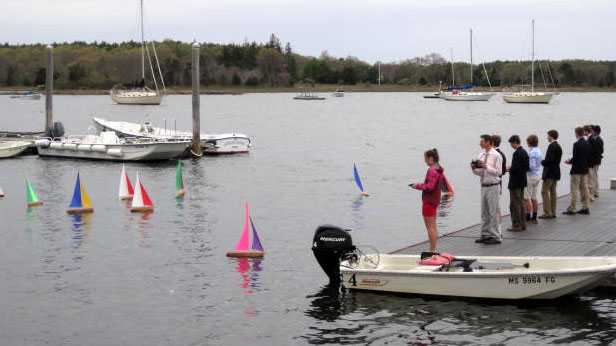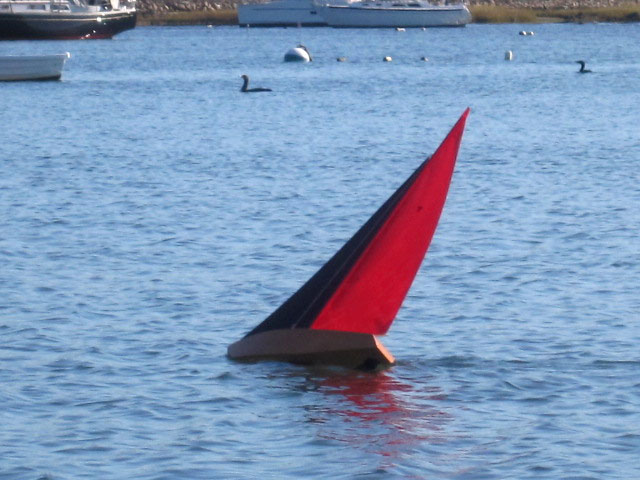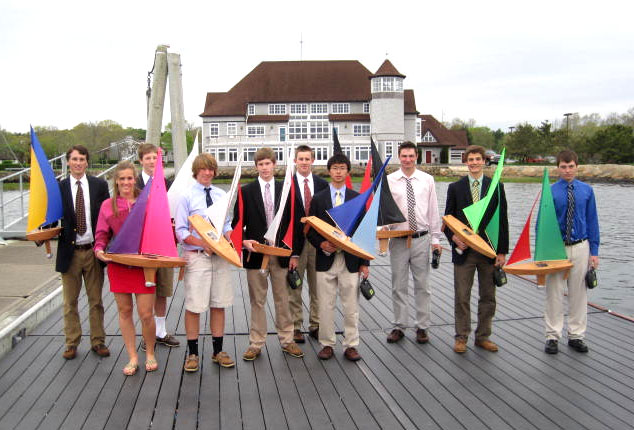 Seattle, Washington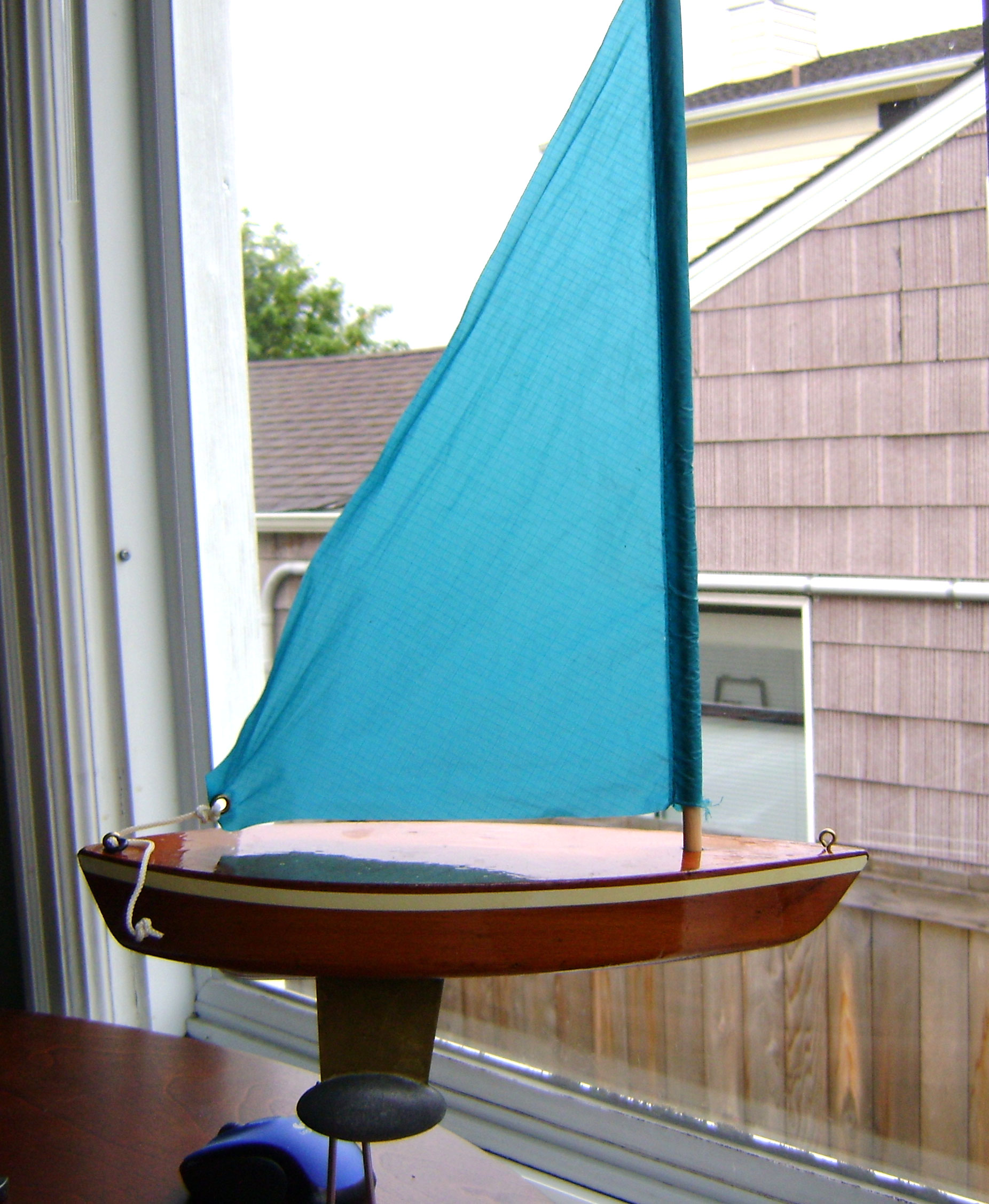 Hi,

First off I wanted to say thank you for sending over the T15. From beginning to end, it was a fun and easy process. And a big thumbs up in packaging and how it was presented.

Wondering if the picture attached is your boat. Years ago I was lucky to find it at a goodwill.

Thanks,
Everett
Everett, this is a hot-tub cruiser from the mid 1980s. You've found a real treasure!
Los Alamidos, California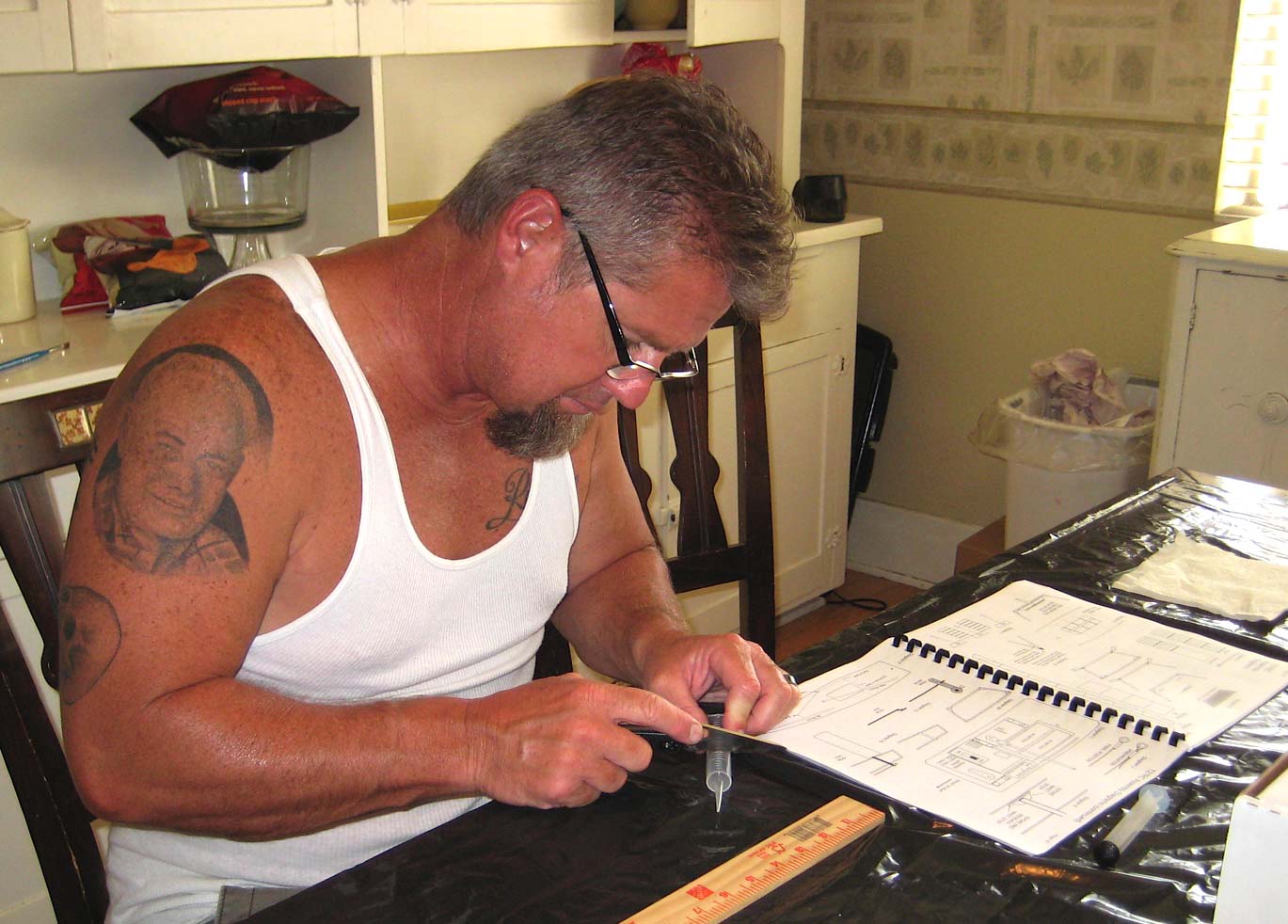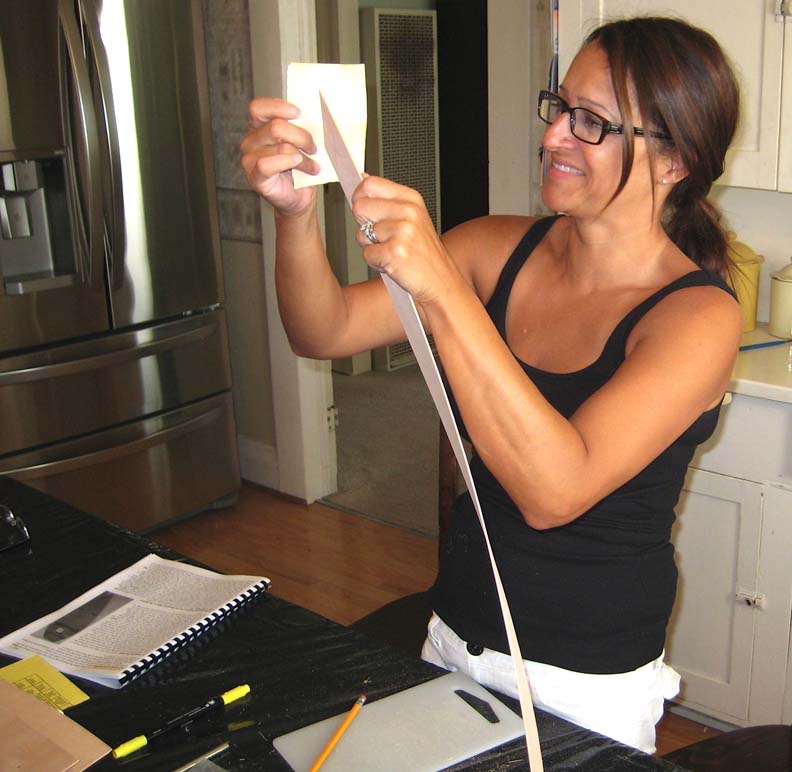 Here are a few photos from our build of the Hull # 226 of our T-27 and the maiden voyage. It has been a blast!! Thanks, Will!!
Tom and Rae Anne Staal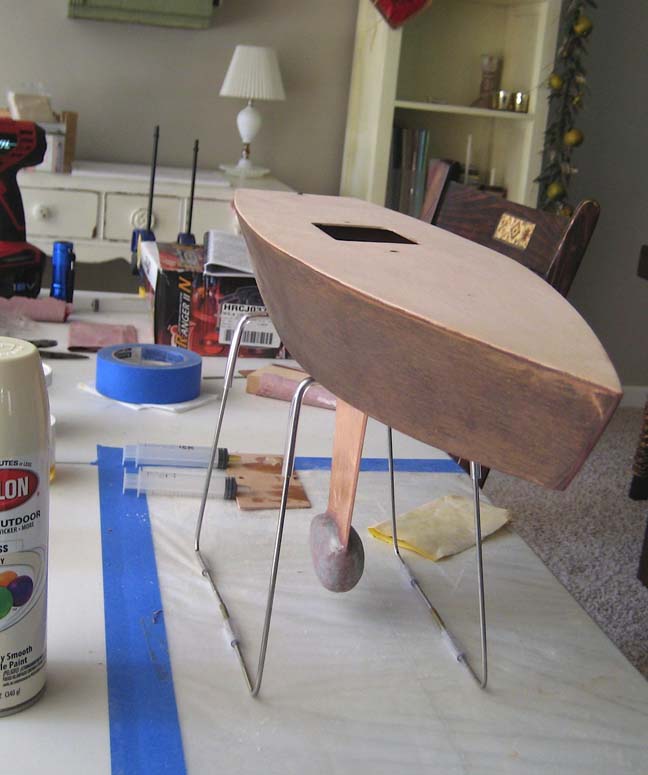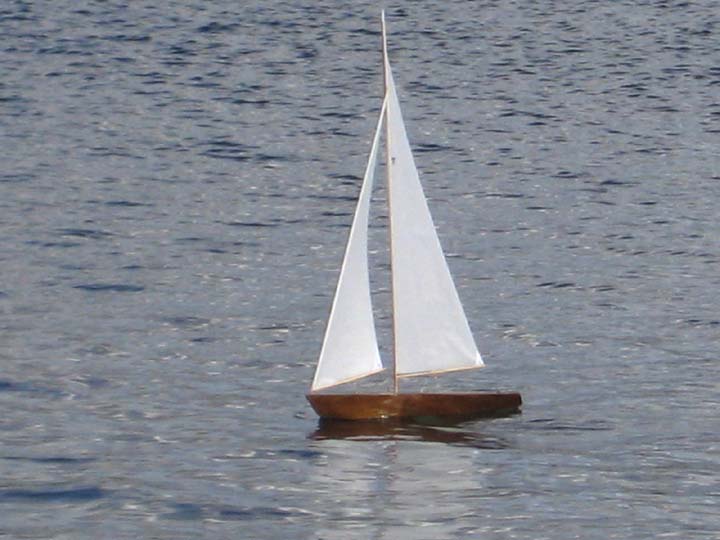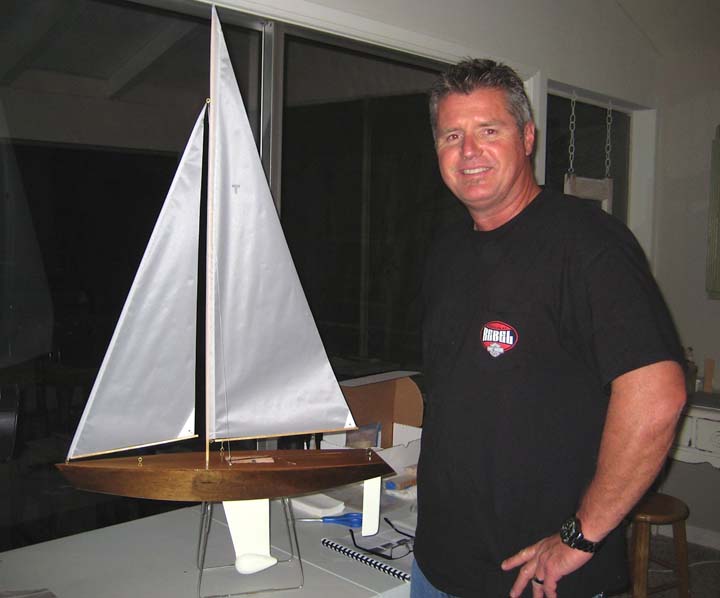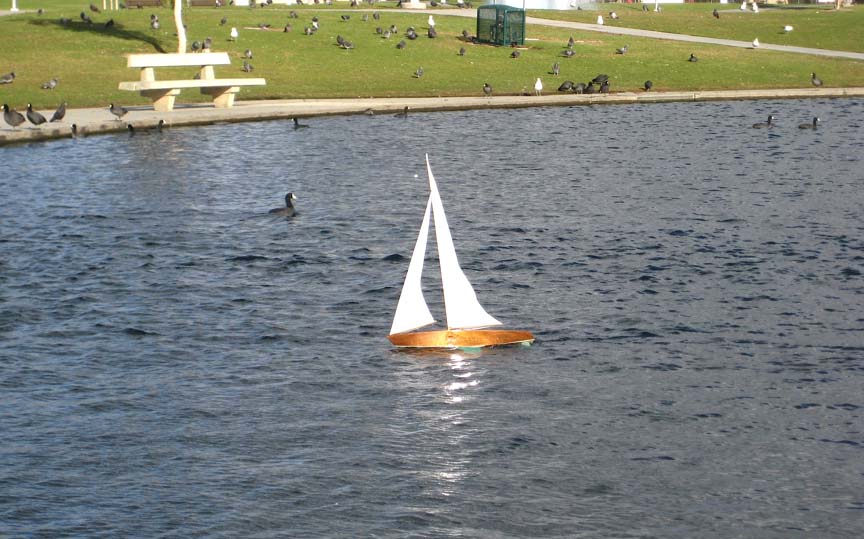 Lake Havasu City, Arizona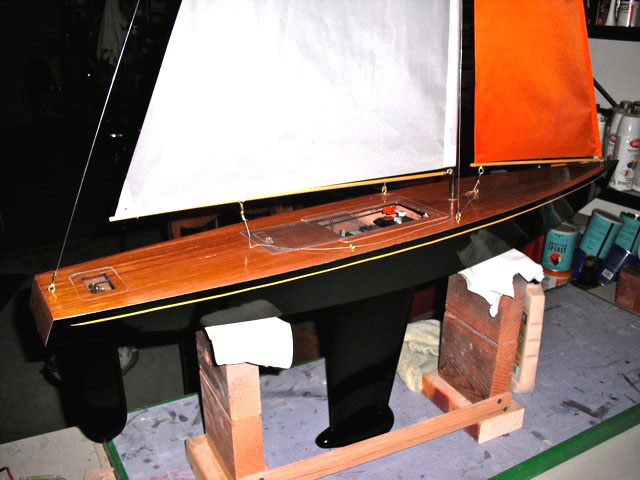 These are the pictures of the T37 I just finished building. The one on the water doesn't have much wind in its sails. Not very windy lately. I want to thank you for the materials you sent and the list.
Good sailing,
Al Vella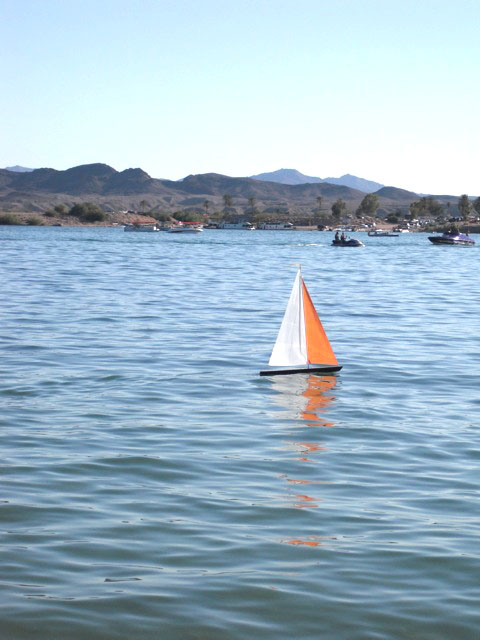 Honolulu, Hawaii
Jim Stanley sent pictures of his T50 build. It is looking sleek, Jim!

Jim is already a proud owner of a T37 Racing Sloop!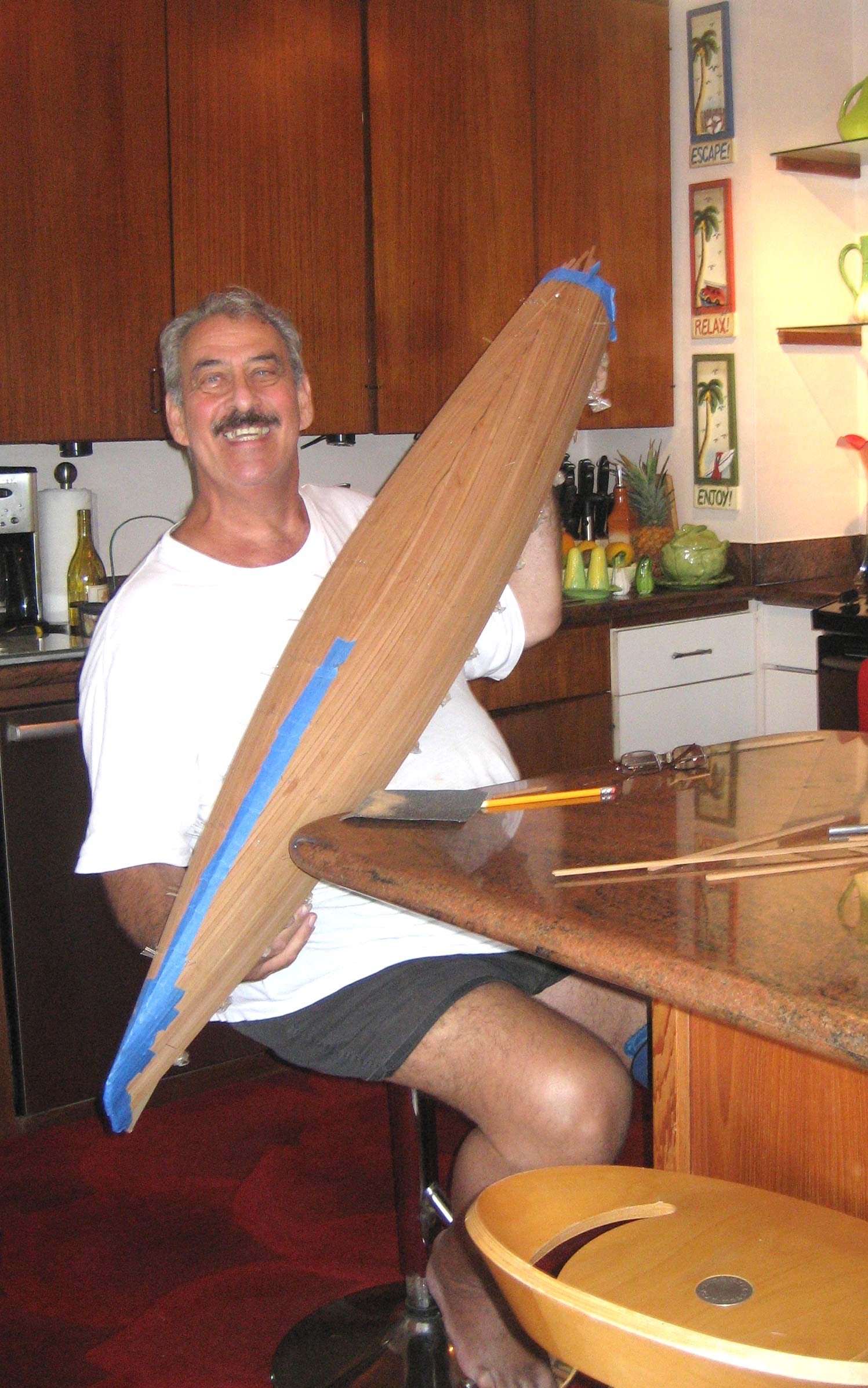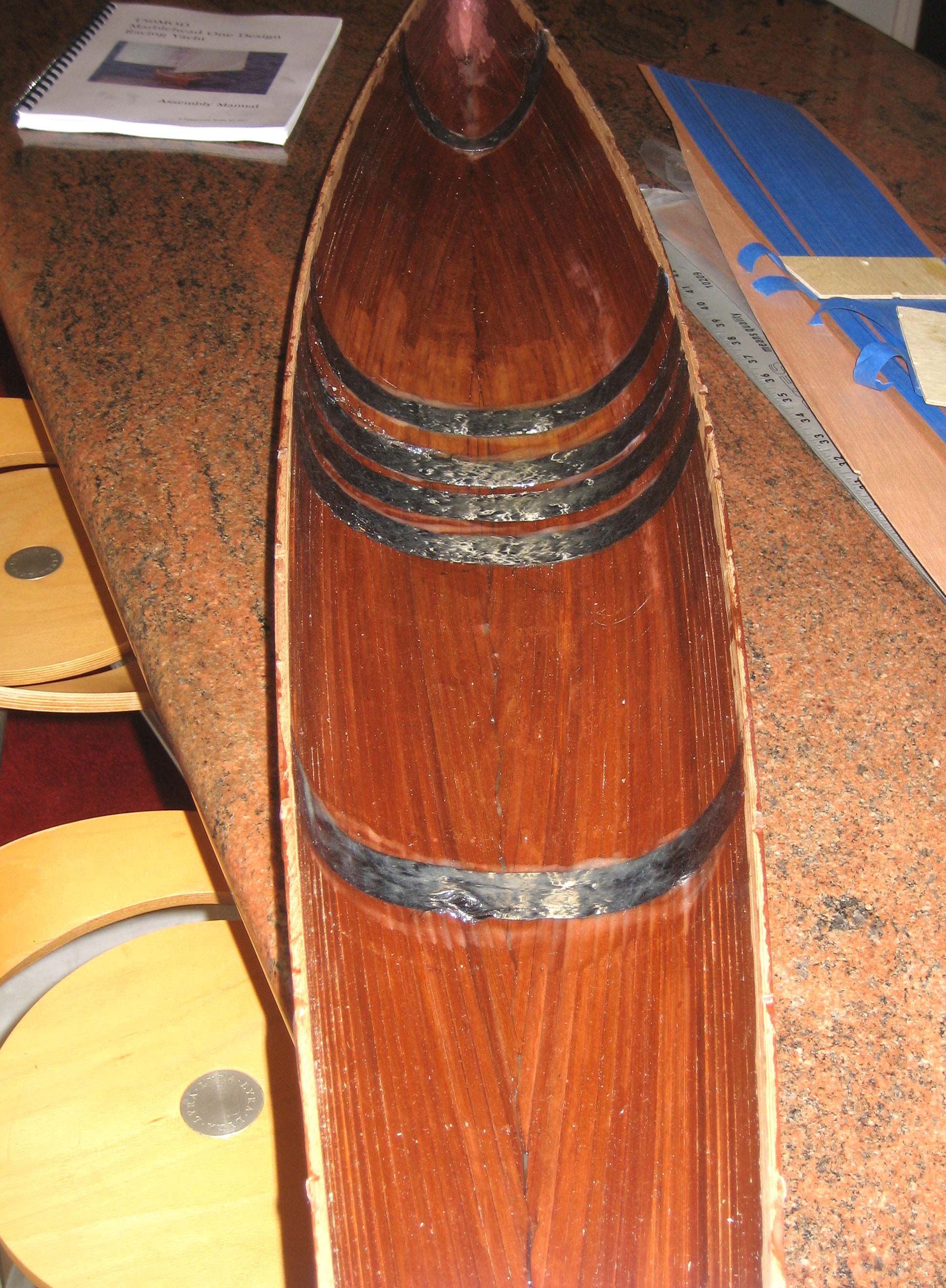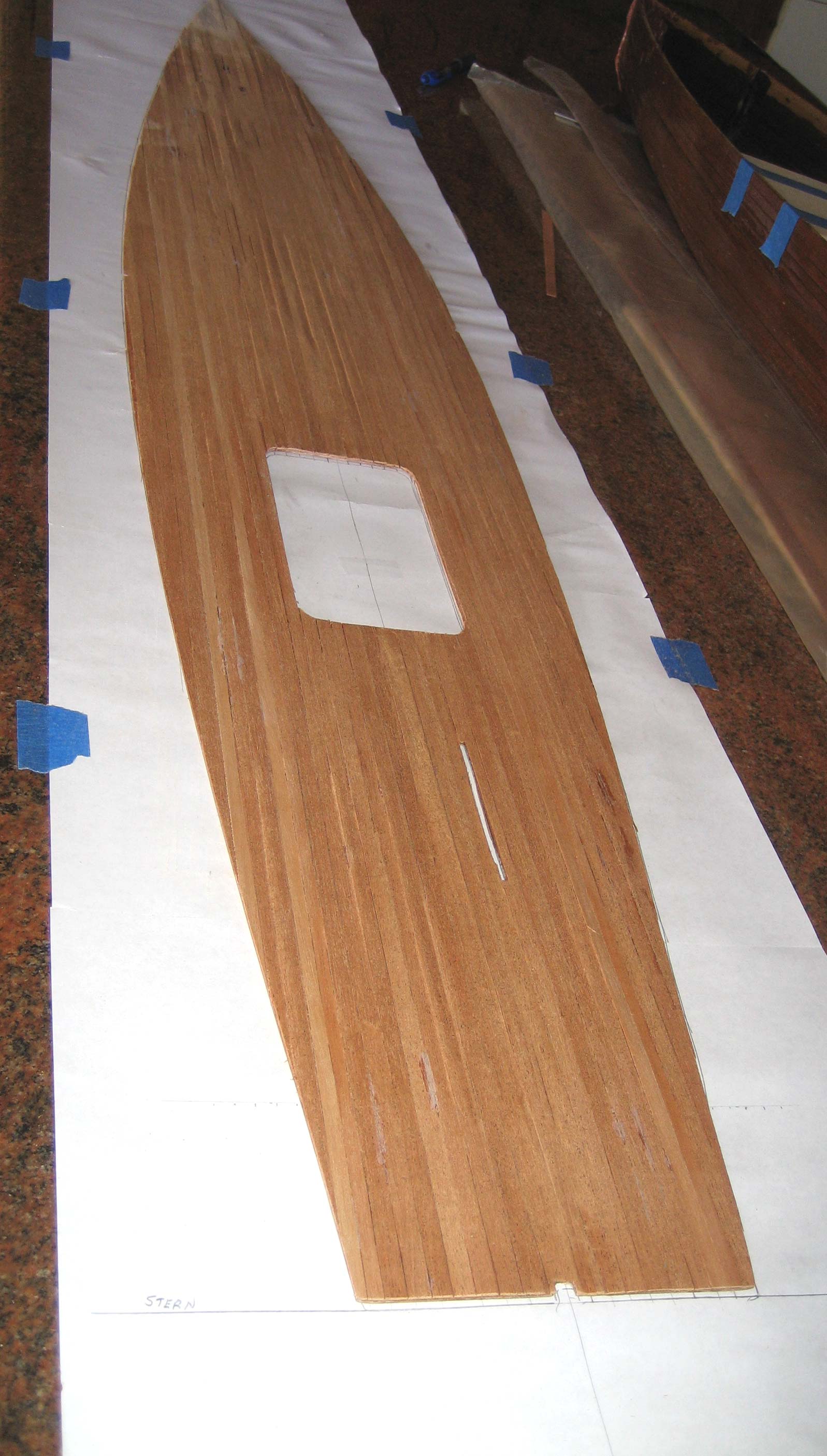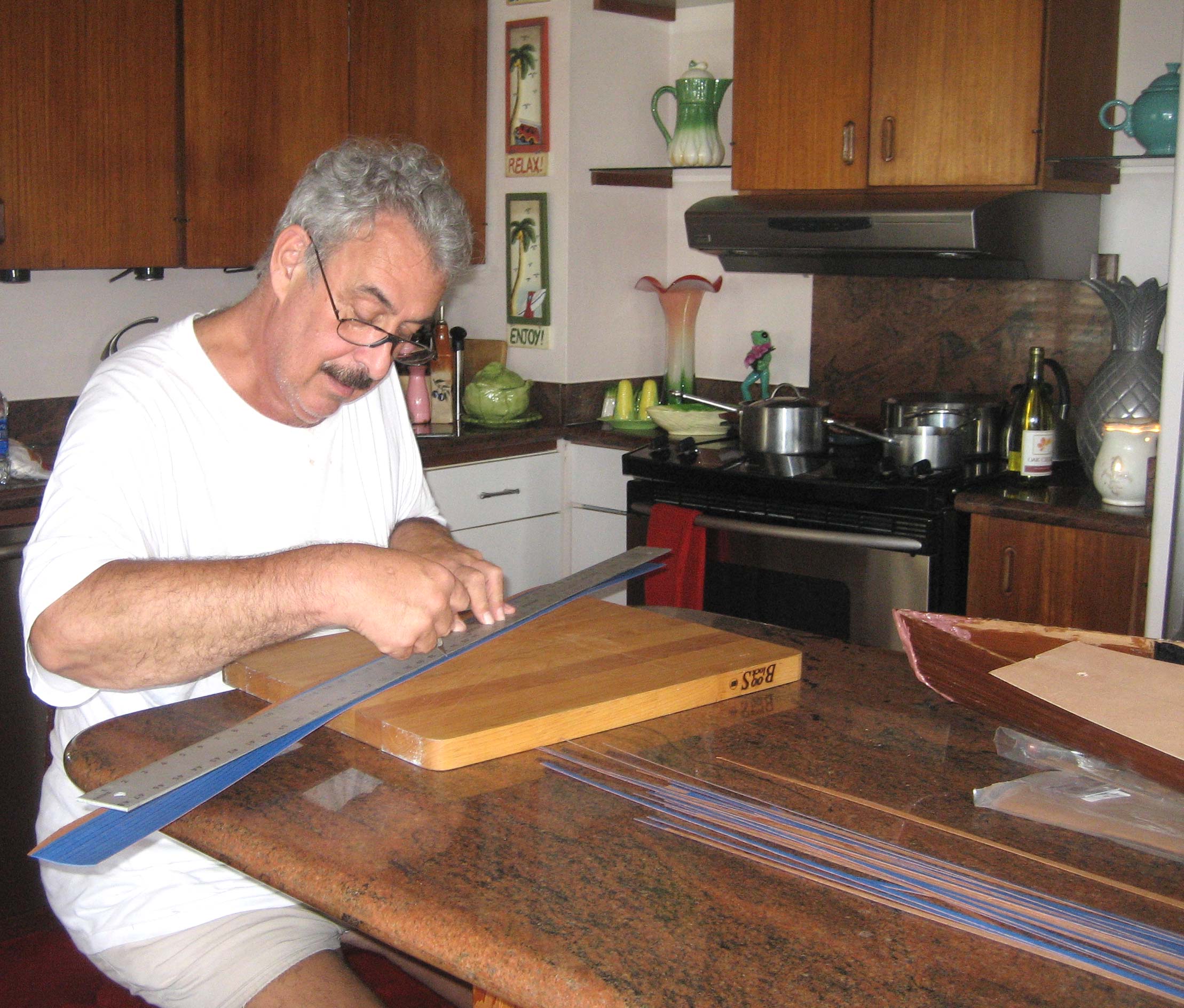 Jacksonville, Florida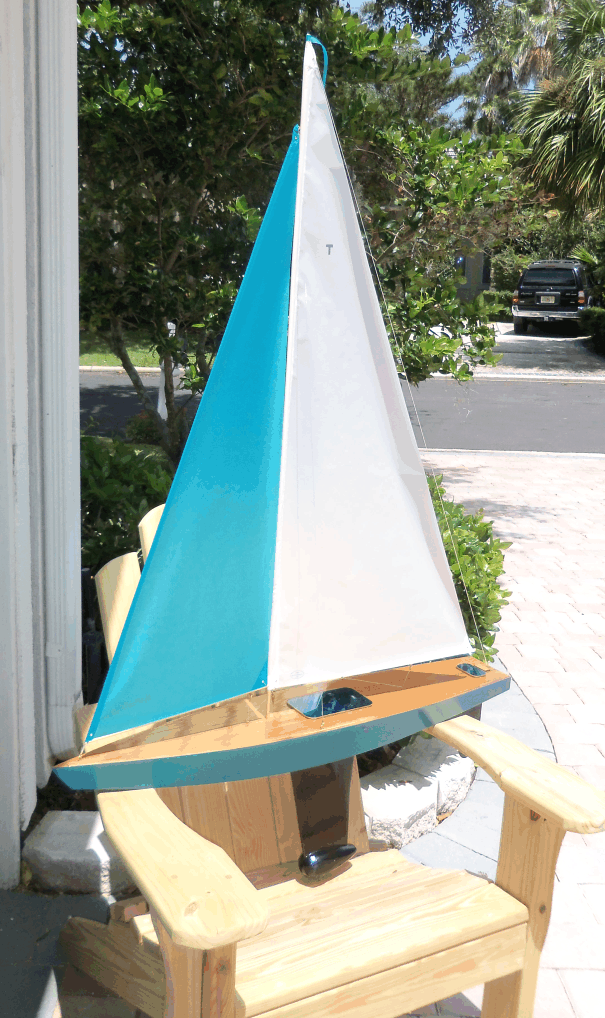 Hi Will,
My name is Dean Marr and I just finished building the T-37 model that I purchased from you last month. My compliments
to you on the total completeness of the kit you supplied. Your instructions were the best I have ever seen. Considering
that I have built about 80 RC airplanes (and one electric powered fireboat), I feel qualified to recognize excellent instructions.
The boat has your Mahogany veneer planking, Jacksonville Jaguars Teal sides and black keel, bottom and transom. You will
notice the hatch covers are a variation from the plans. They are teal tinted mirrored acrylic (with Mahogany edges) in keeping
with my Jaguar theme. The name is laser cut from this same acrylic.
In the second picture you can see the deck mounted Proof of Authenticity. I laser engraved that on Alder wood and in my
opinion it is a nice added touch. You probably also noticed a strange looking backstay. It is a jury rigged replacement for the
original back stay which somehow disappeared between its creation on page 26 of the instructions and its intended installation
on page 34.
Your kit has already given me many hours of satisfaction during the building and I am sure it will provide many more when I get to
the water, which, weather permitting, will be later today.
Many thanks,
Dean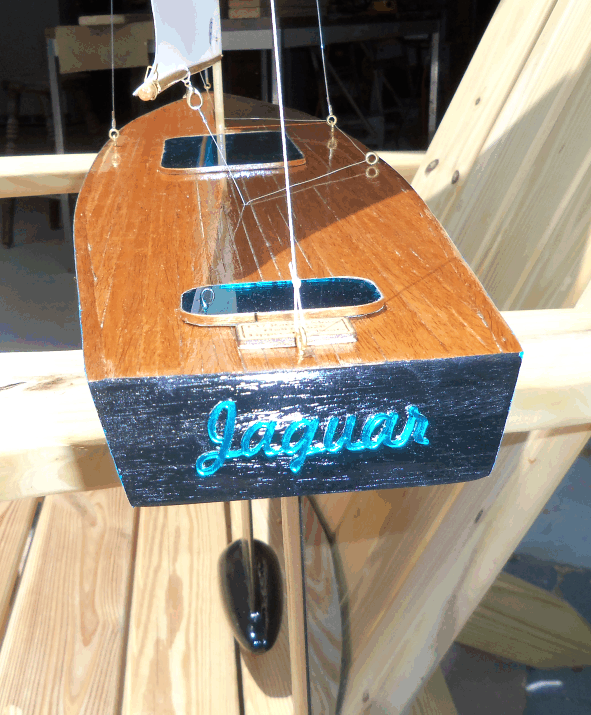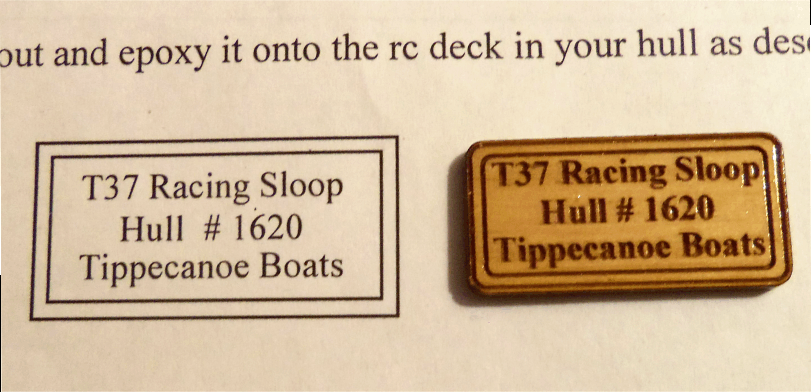 Greenwich, Connecticut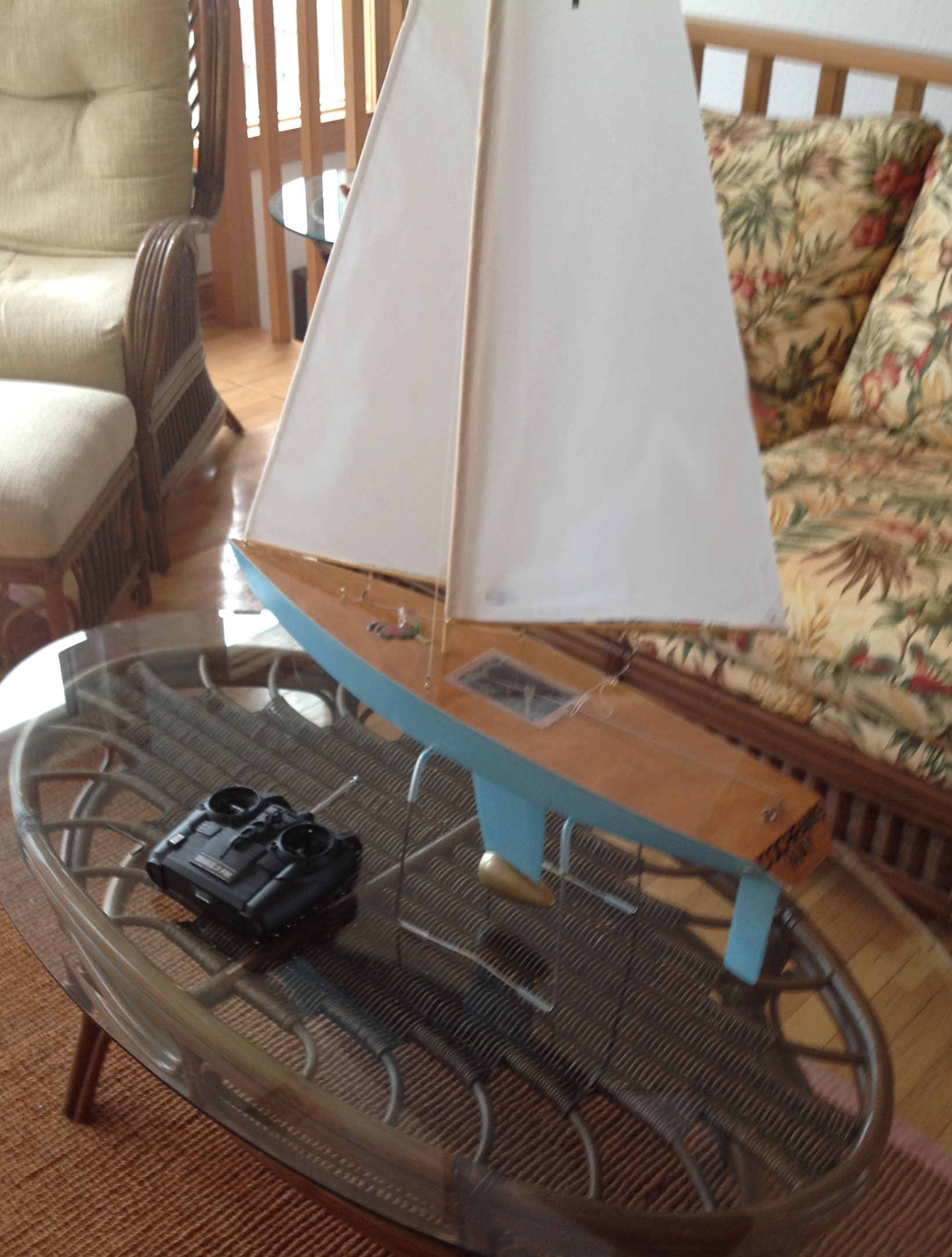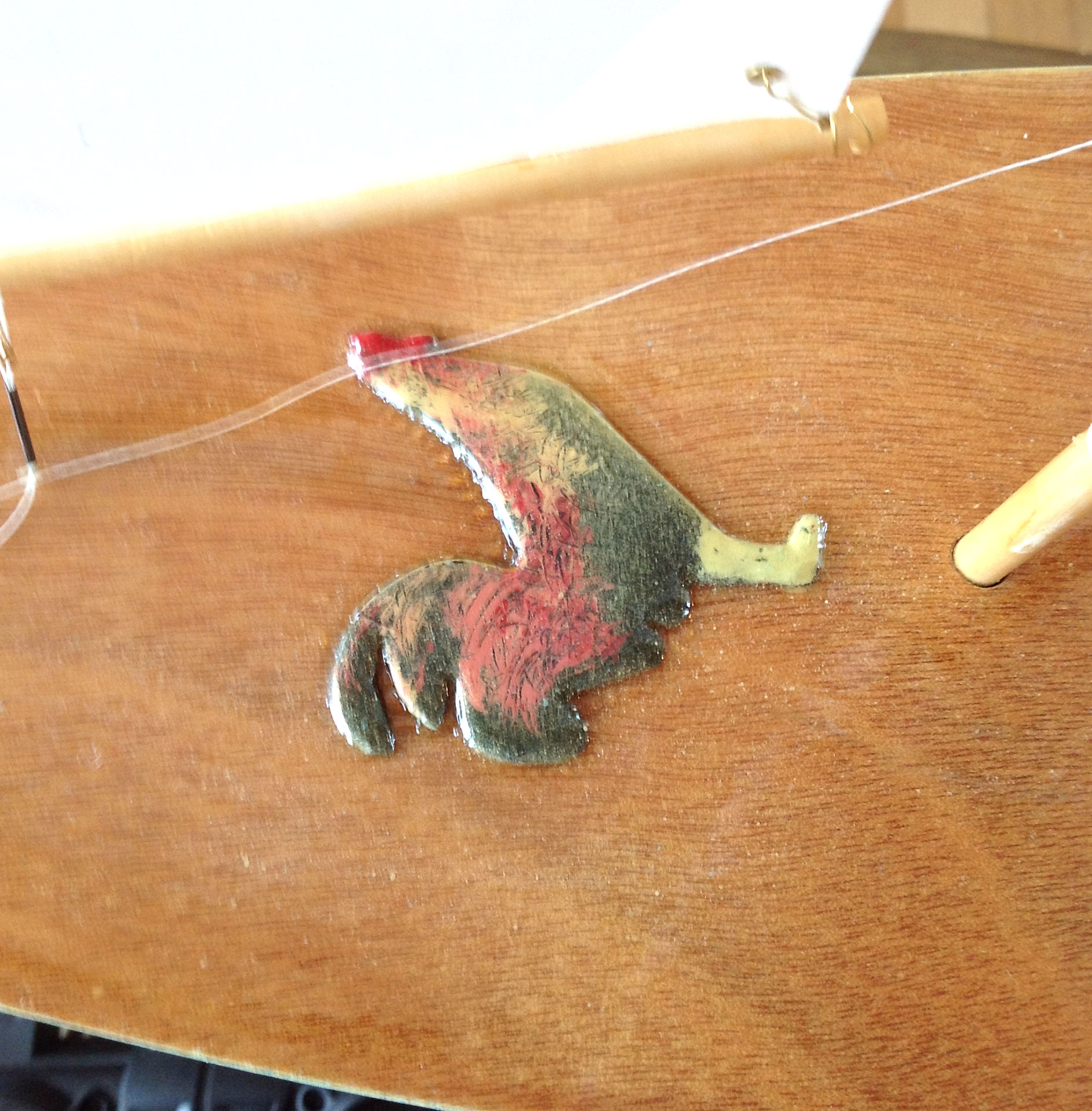 Rick Clark's T27, Cochran's Way, has a gilded keel and a rooster on the deck. Those are special additions, Rick!

Rick's note:
Friends let us use beach house Cocchran's Way in obx, T27 built by Rick Clark. Cochran's Way has a rooster on the sign. Left it as a thank you. Don't remember the hull number, bought it about 2 months ago.
[More Great Owners' Pictures | T37 Pictures from the Port Townsend Wooden Boat Festival | Owners' Pictures Pages 1-7 | More Fun Pictures | T37 Radio Control | Desolation Sound | Excellent Sailing Performance | T Class Racing Sloop | T15 Racing Sloop | T12 Cruiser | Home | Order Form]