[More Great Owners' Pictures | T37 Pictures from the Port Townsend Wooden Boat Festival | Owners' Pictures Pages 1-7 | More Fun Pictures | T37 Radio Control | Desolation Sound | Excellent Sailing Performance | T Class Racing Sloop | T15 Racing Sloop | T12 Cruiser | Home | Order Form]
Washington, D.C.
Beautiful boats, handsome boys, sun, wind and water... what more can you ask for?
Will,
It took us 4 months but we finally got these two launched. My boys 9 and 10 actually think that Santa Claus bought them from you, rather than having his elves build the kits. They sail great, and we really enjoyed the building experience.
-Latane
Houston, Texas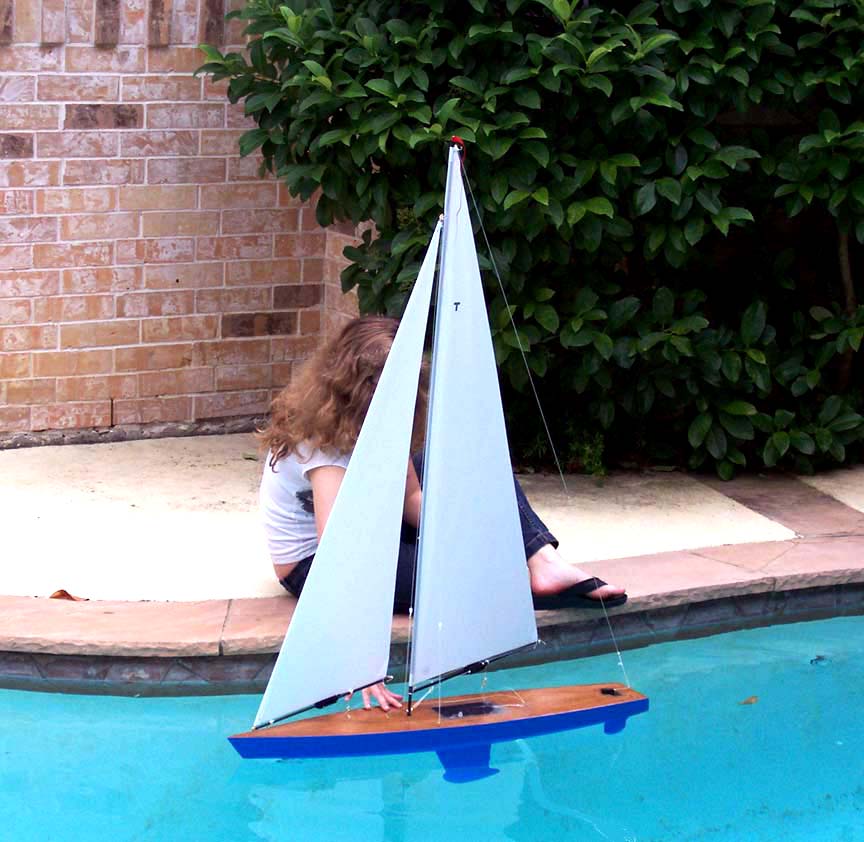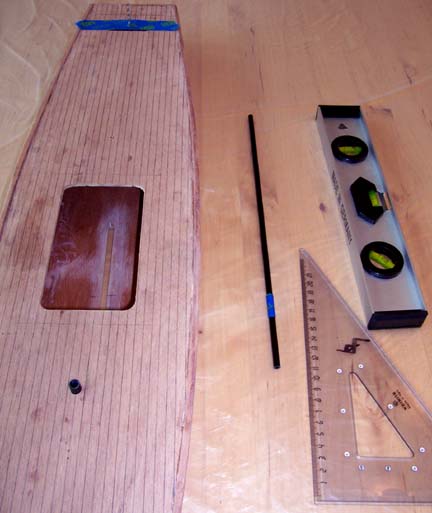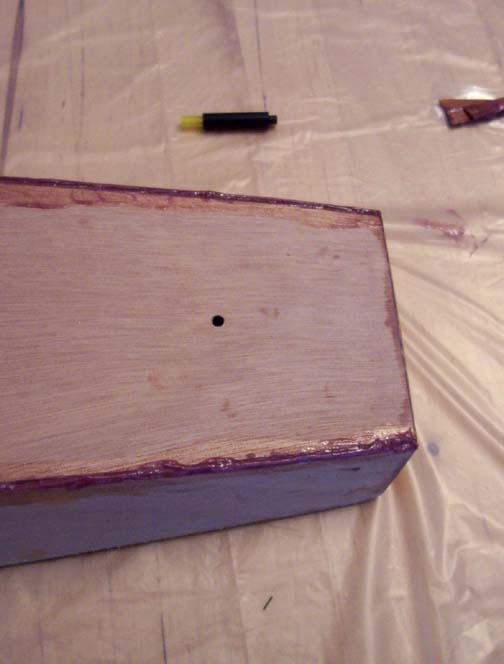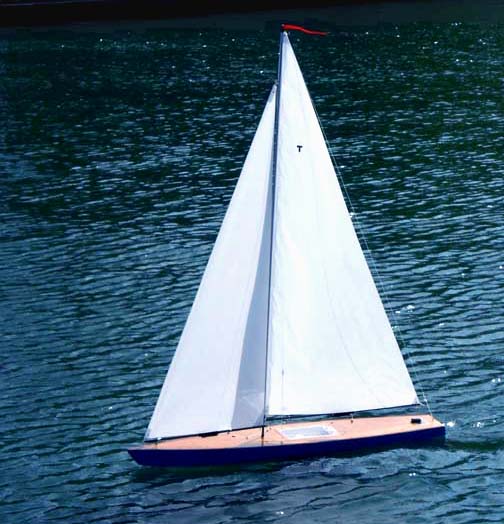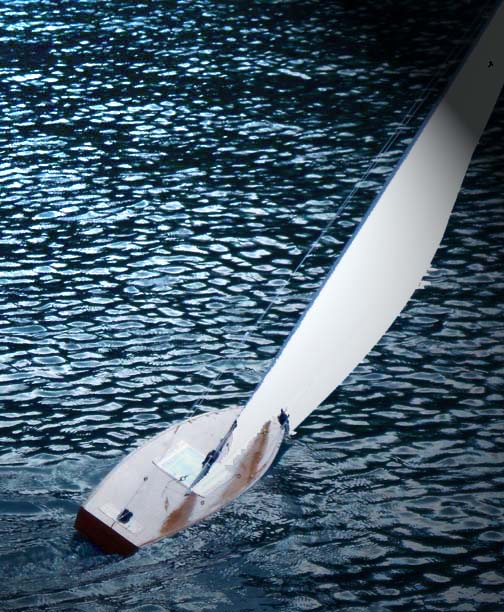 Dear Will,
Just a quick note to let you know that we (my daughters and I) finished our T37 (Hull# 1887) "Ariel" today and test sailed first in a friend's pool and then on the lake. Despite the slight winds she sailed beautifully. We're looking forward to trying again in some stronger wind soon.
I'd like to say 'thank you' for the fantastic model, the comprehensive kit which contained exactly enough of everything we needed, and the clear instructions. We've really enjoyed the build experience and now have a great boat we can enjoy for years to come.
I've attached a few photos.
Thanks again,
Kind regards,
Paul
Seattle, Washington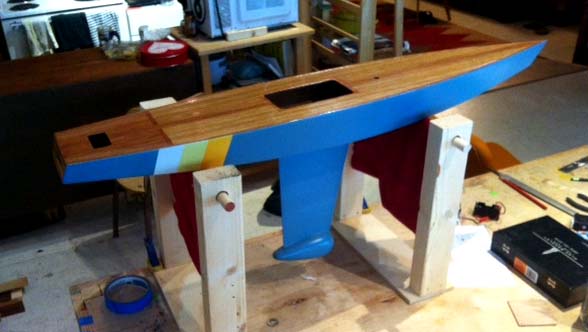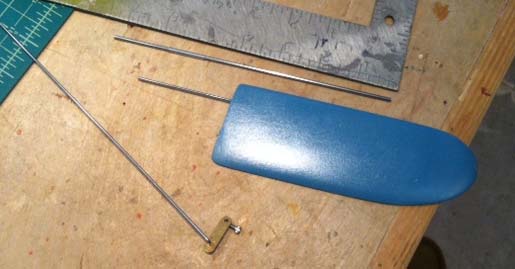 Hey Will,
I bought a T37 from you last year, (hull 1601) and I finally got around to the assembly. I have had a ball putting it together!
Thanks,
-Michael Alm-
Chesterfield, Missouri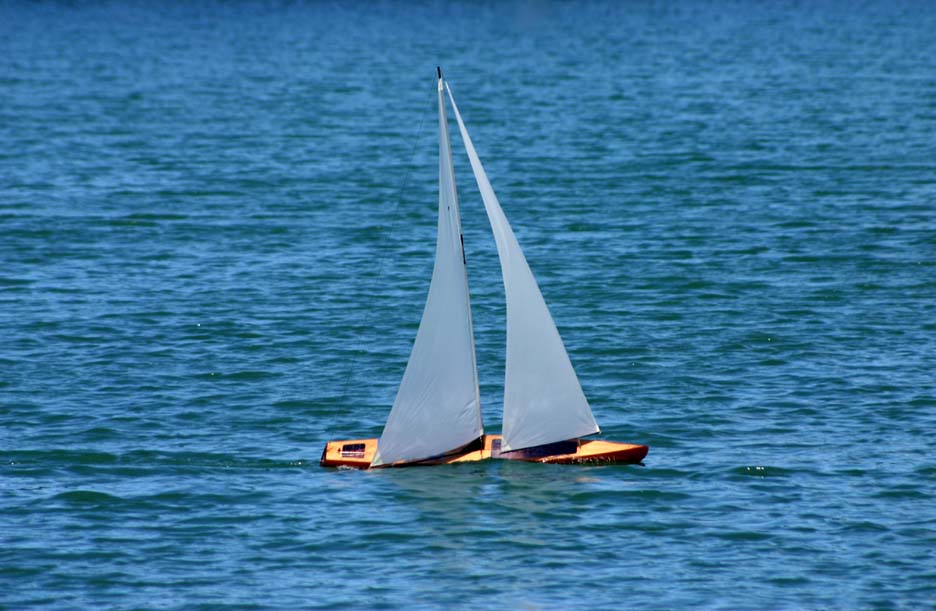 Pete sent us a friendly note along with these gorgeous pictures of his new T-50 MOD:
Will,
Hello from St. Louis! I finally got around to sending you a few photos of my T-50 MOD. These were taken at Stratton Lake near Waupaca, Wisconsin.
I hope you like 'em.
Pete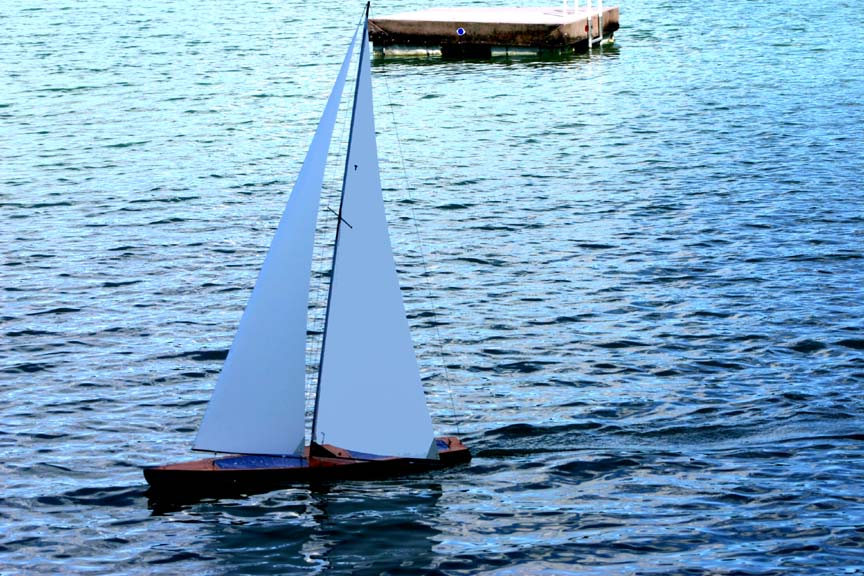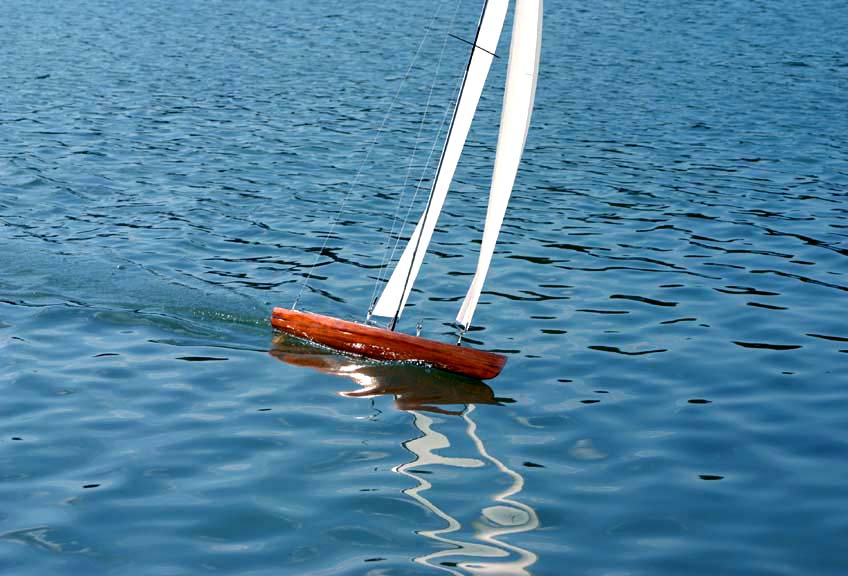 You made a beautiful boat Pete!
Port Townsend, Washington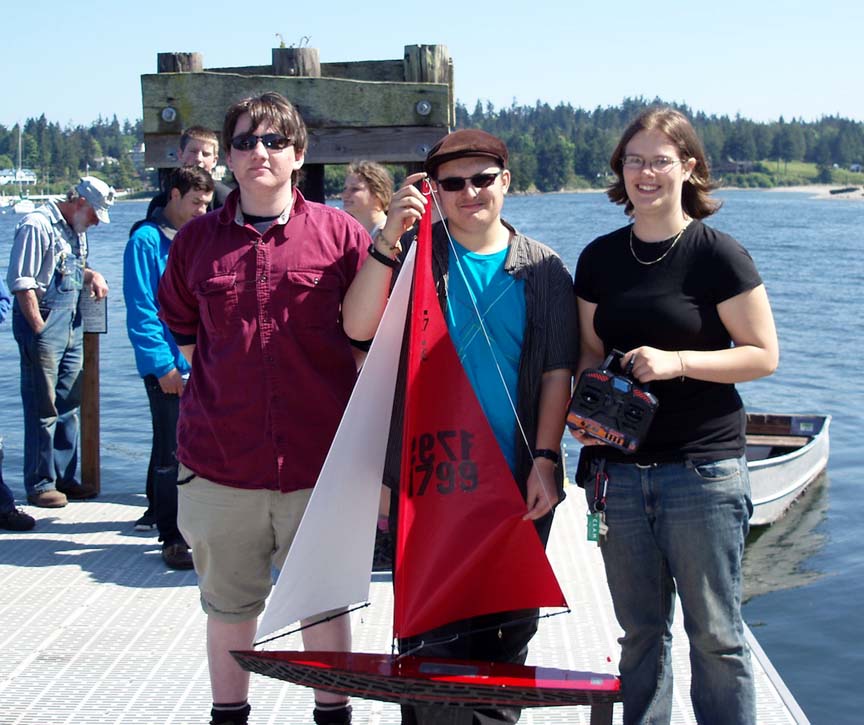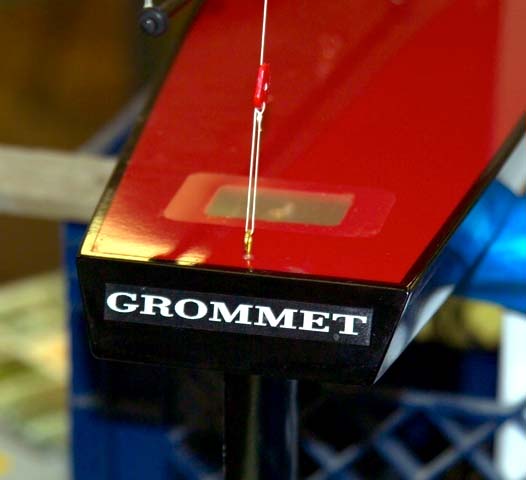 Michael and his kids have enjoyed the building process and recently got to sail their newly completed T-37 in the local Washington waters.
Hey Will,
We launched hull# 1799 today (so both boats have been sailed, yahoo) and the kids thought it was great. Thanks for doing this project with us.

Michael
Rockville Centre, New York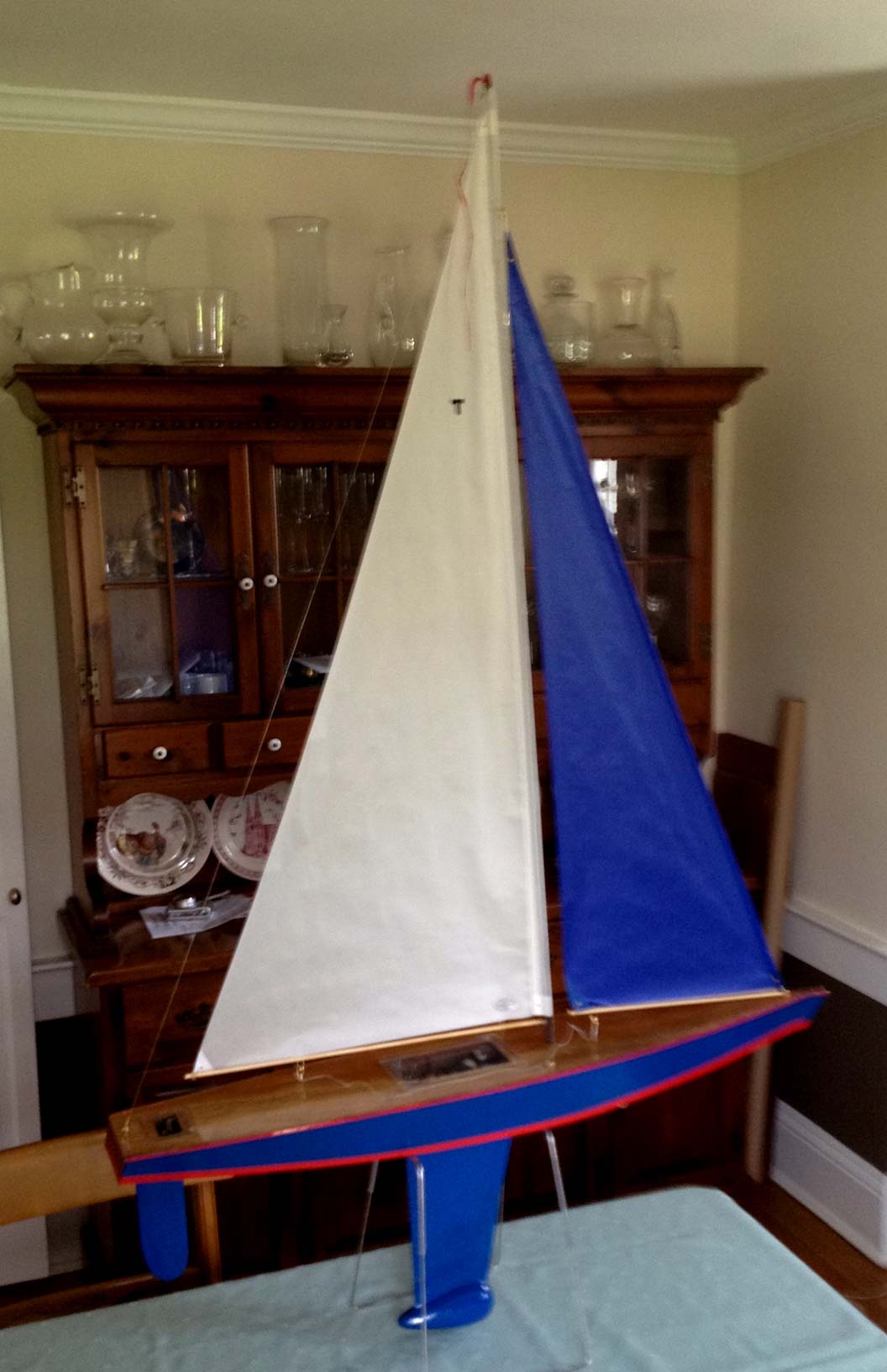 An email conversation between the designer and founder of Tippecanoe boats (Will Lesh) and a new T-37 builder and sailor (Mike Spahn):
Hello Michael,
Thanks for the picture. Your T37 looks splendid! Will I get to see pictures of the launching with the family?
Happy Sailing,
Will
--
Will,
Thanks for being patient with me during the construction process. I am waiting to gather family for the launching.
Regards,
Mike Spahn
Winchester, Massachusetts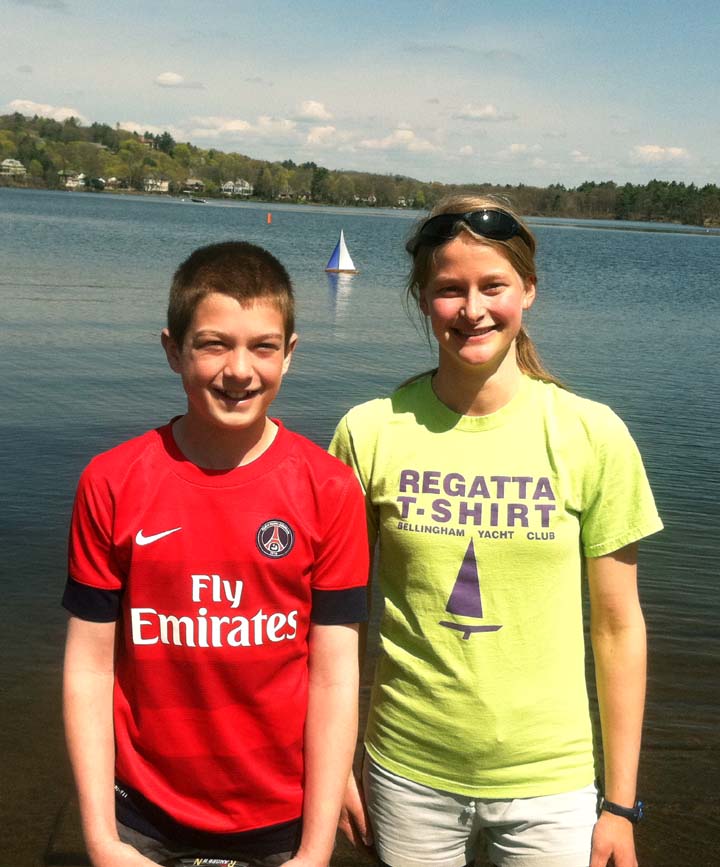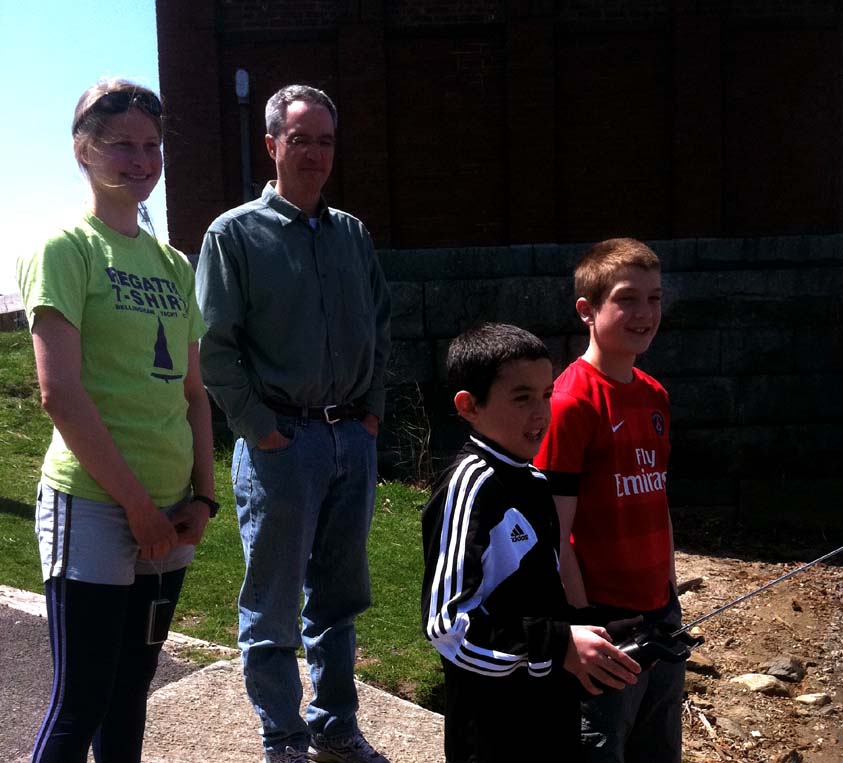 Hi Will,
I have been sailing around my newly built T37 and I want to get the racing upgrade.
From Paul Kuechler
P.S. I met your daughter coincidently at a pond where I was sailing my boat. She was racing bigger "real" boats.
[More Great Owners' Pictures | T37 Pictures from the Port Townsend Wooden Boat Festival | Owners' Pictures Pages 1-7 | More Fun Pictures | T37 Radio Control | Desolation Sound | Excellent Sailing Performance | T Class Racing Sloop | T15 Racing Sloop | T12 Cruiser | Home | Order Form]