[More Great Owners' Pictures | T37 Pictures from the Port Townsend Wooden Boat Festival | Owners' Pictures Pages 1-7 | More Fun Pictures | T37 Radio Control | Desolation Sound | Excellent Sailing Performance | T Class Racing Sloop | T15 Racing Sloop | T12 Cruiser | Home | Order Form]
North Fort Myers, Florida


Dear Sirs.
I have some pictures of my T37 which was launched last Friday in my lake in the back yard.
I have to say, I am very impressed with how well it works. I am a novice boat builder and never sailed a boat in my life but your T37 makes me look like a pro.
Thank you for an unforgettable experience in model building and sailing.
I am in the Fort Myers area of Florida although I originate from the UK and also lived in Australia for quite a while I am now domiciled in the USA, my 1st anniversary will be in January so I am still learning my way around.
Thank you again,
Eddie Hardman



A note from Eddie and his T-37:
I bought a radio control sailboat kit from Tippecanoe Boats. I am very impressed with the quality of the product. It took me about 3 weeks to construct it and she had her maiden voyage last Friday the 21st December 2012. It was a very blustery day and I was concerned with how she would perform but I was too excited not to do it. The photos below were taken the next day in very calm conditions and I was equally impressed with her performance in a slow wind. Anyone interested in building one of these kits will be very pleased with the product.
-Eddie Hardman
Saratoga, California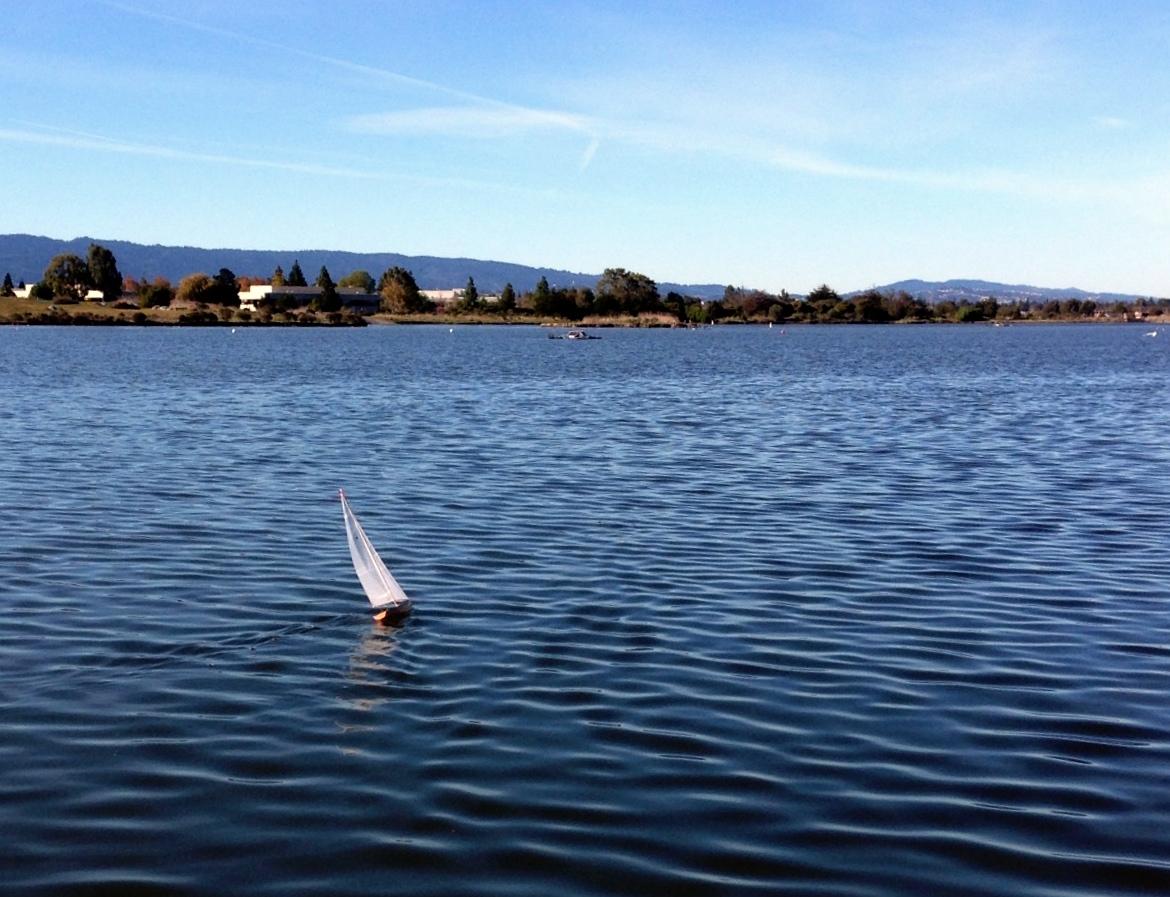 Dave's T-27 is a real piece of art! He did a great building job and is now enjoying sailing his model yacht in the local California waters.
In a friendly note Dave said:
My T27 sails beautifully!  Thanks, Dave
Montverde, Florida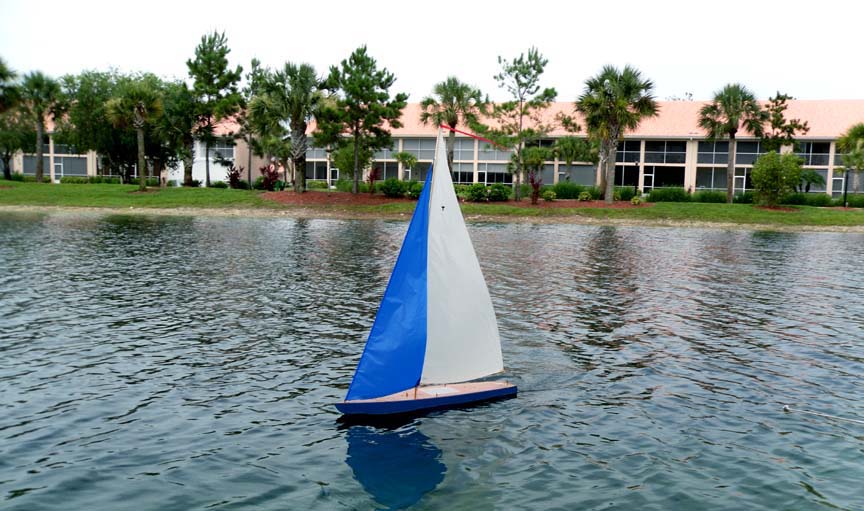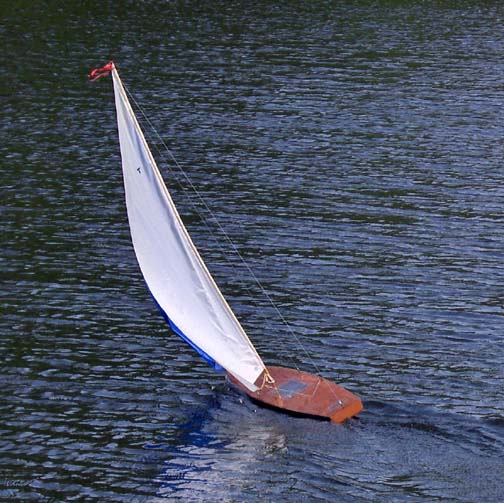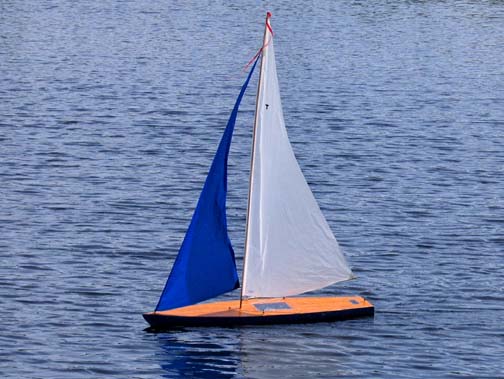 T-37 owner and builder, Donovan Miller, looks forward to adding to his Tippecanoe T-37 fleet.
Good day!

Hull number 239. My children and I are seriously considering adding to our flotilla! Keep an eye out for another order as soon as they save up their allowance!

Fair Winds
Donovan Miller

Minneapolis, Minnesota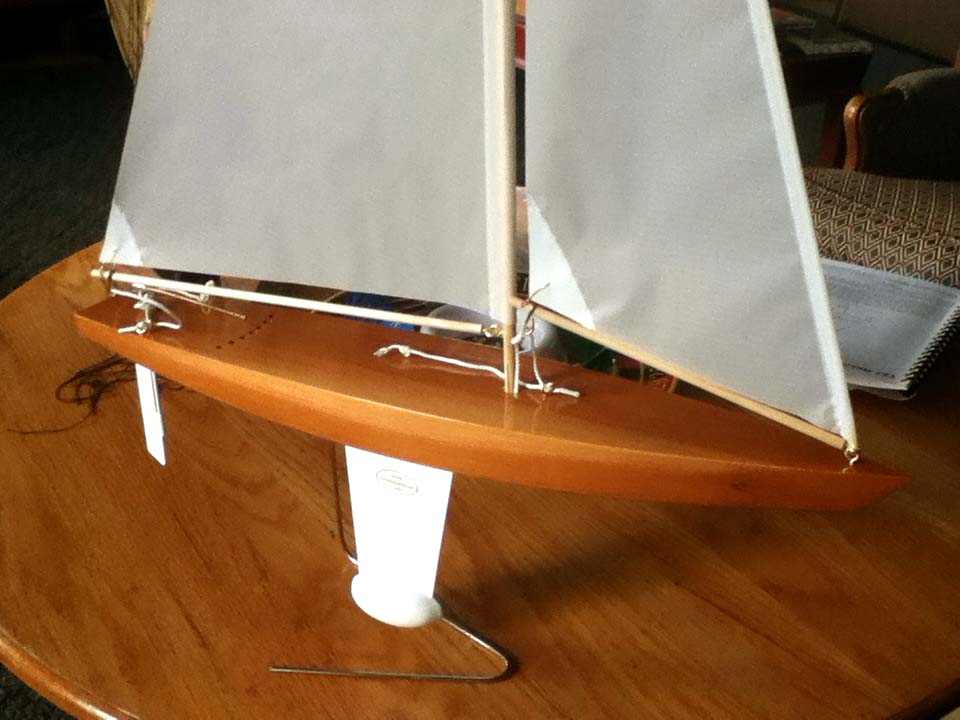 Devin sent us a picture of his beautiful T-18 along with a charming note:
Thanks Will,

By the way, I sailed my T-18 this past Summer and Fall…sailing a model boat was something I've always wanted to do. The moment it hit the water it was like a dream...way cooler than I ever imagined.
Thanks for what you do!
Devin
Newtown, Connecticut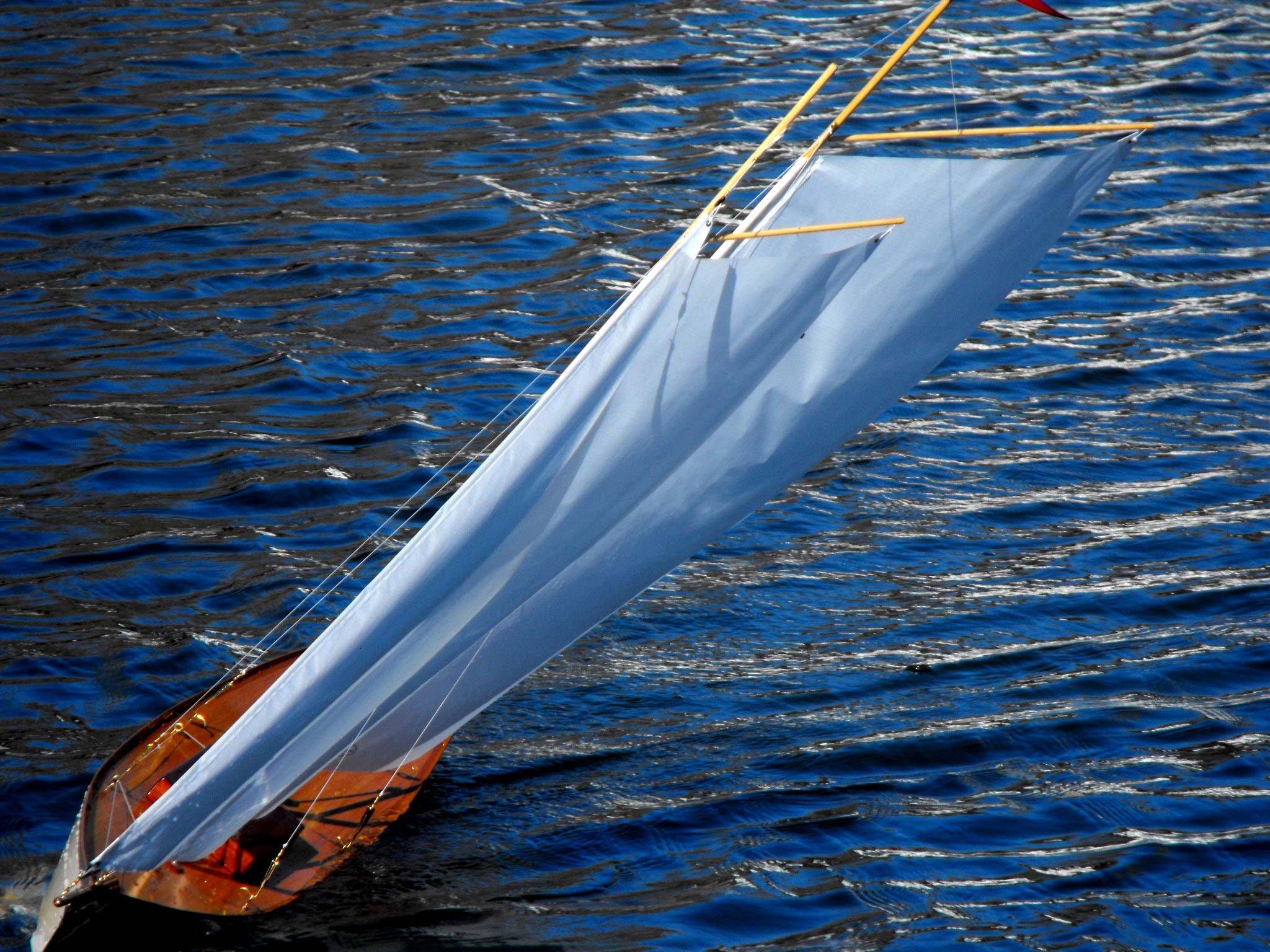 Hi Will,
Here are pictures of my T-47 the "Mary G" on her maiden sail.
Best Regards,
Fred Goebel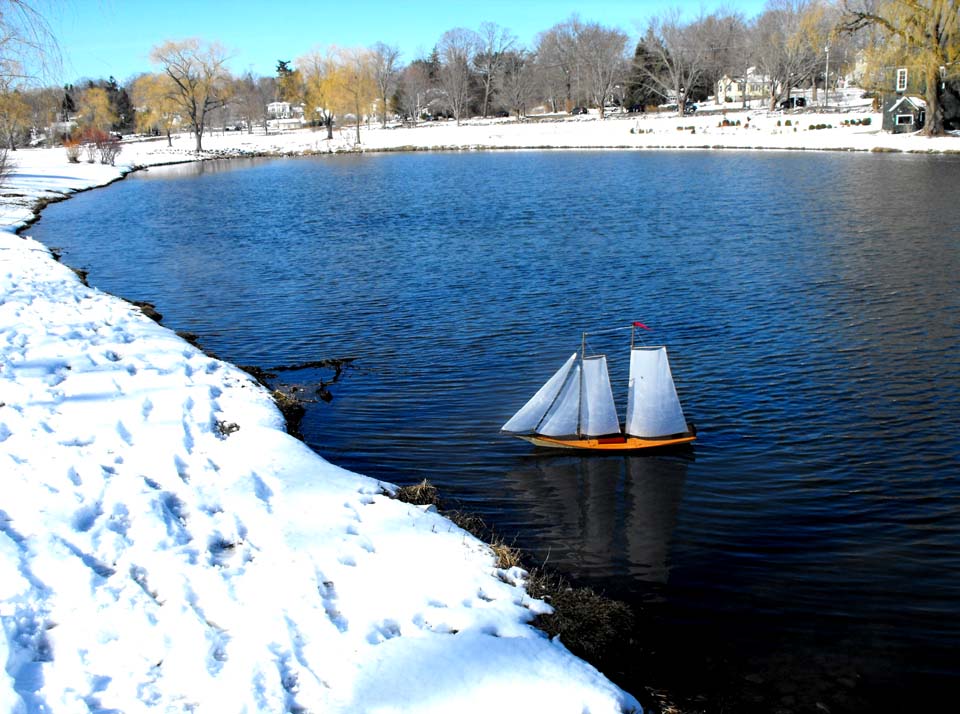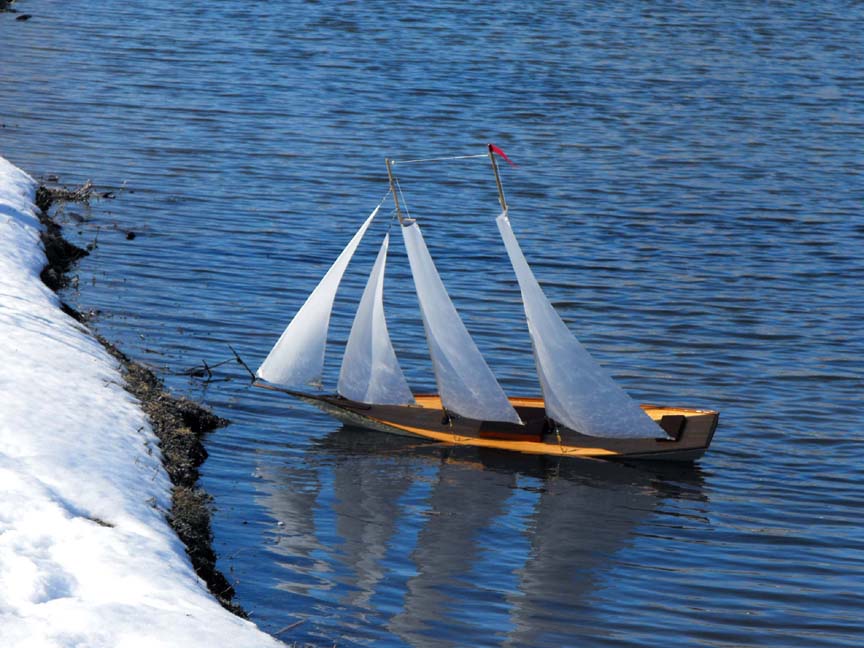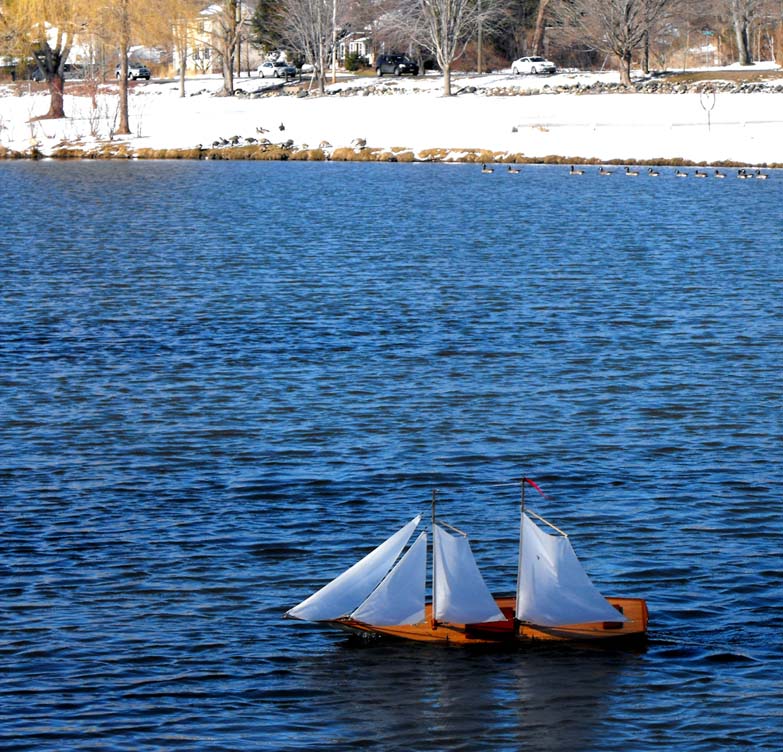 Federal Way, Washington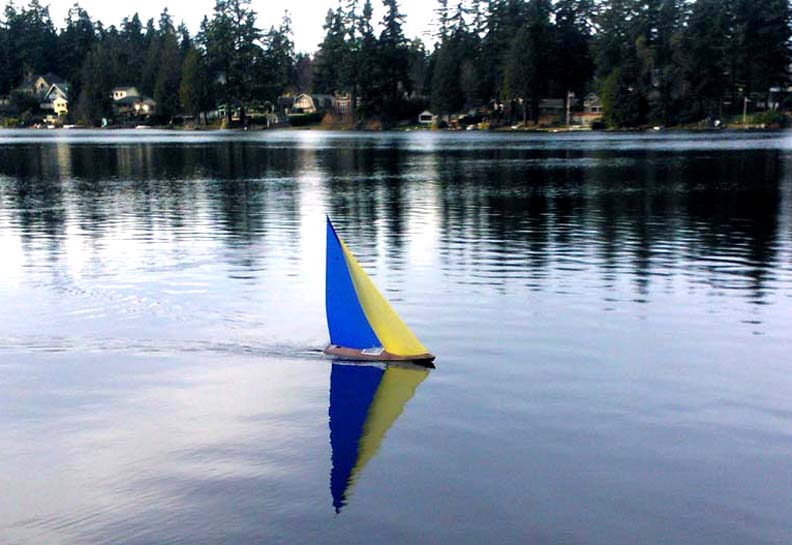 Hi Will,

Well, I did finally get my T-37 built and in the water. It sails great and everything is working pretty good. I'm just fine tuning things, got a chance to sail once with the Seattle fleet.

Thanks for a great boat! I made it to match an old Dragon that we had in the 70's and 80's, including teak decks, Baltoplate bottom, etc.

Gary Morgan
Waukegan Harbor, Illinois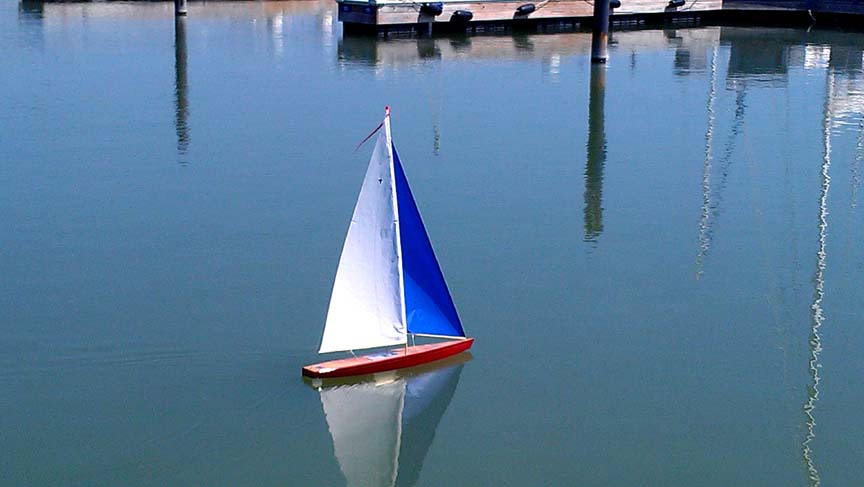 George, proud owner of a T-37 RC sailboat, sent us a great picture of his new yacht. As this picture demonstrates, the T-37 glides through the water with the lightest of winds.
A note from George:
Hull Number 1790
The T-37 yacht CERICE on her maiden voyage in the confines of the slip area in the Waukegan Harbor.
Walnut, California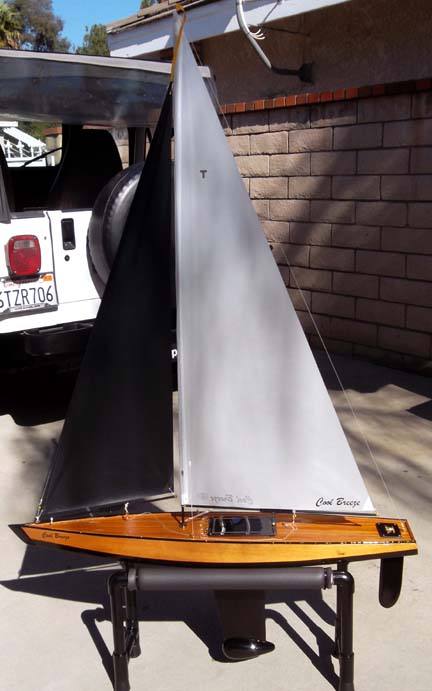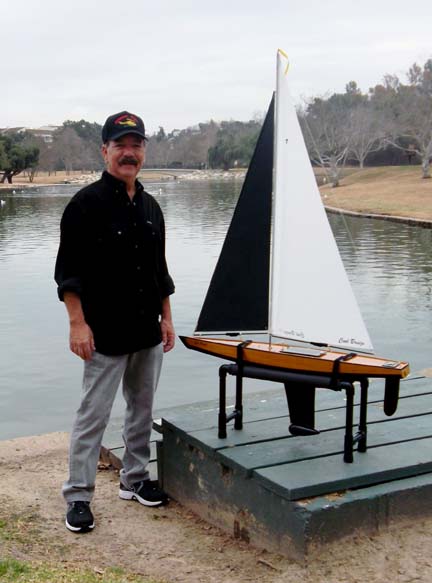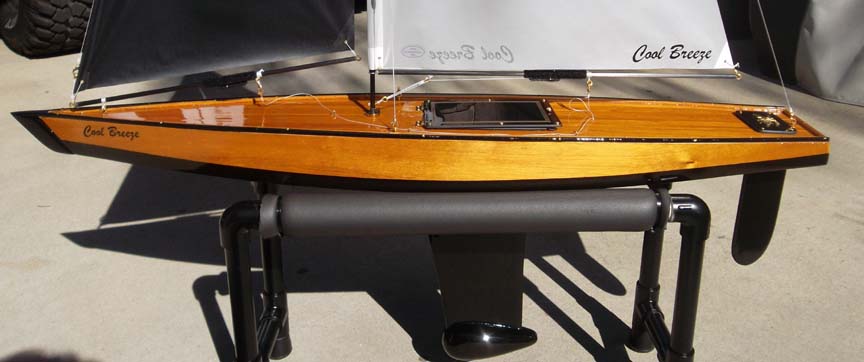 John did a fantastic job building and finishing his T-37! Cool Breeze is a stunning boat both in and out of the water.
In a note attached to the photos John said:
Hi Will here is a picture of my completed T37, I really enjoyed building it. I took it out with my grandson this past Saturday and it sailed beautifully!  John Sanchez
Paris, France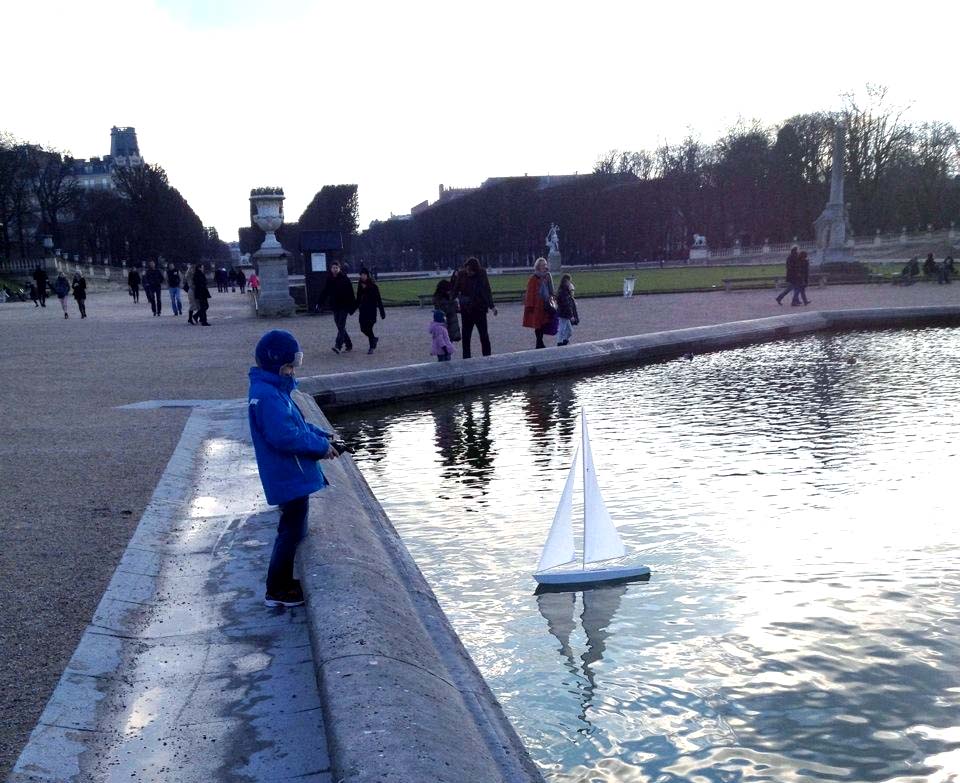 This is a charming picture of Lorenzo and the T-27 "Meraviglia" enjoying a sail in the Jardin de Tuileries.
[More Great Owners' Pictures | T37 Pictures from the Port Townsend Wooden Boat Festival | Owners' Pictures Pages 1-7 | More Fun Pictures | T37 Radio Control | Desolation Sound | Excellent Sailing Performance | T Class Racing Sloop | T15 Racing Sloop | T12 Cruiser | Home | Order Form]