[More Great Owners' Pictures | T37 Pictures from the Port Townsend Wooden Boat Festival | Owners' Pictures Pages 1-7 | More Fun Pictures | T37 Radio Control | Desolation Sound | Excellent Sailing Performance | T Class Racing Sloop | T15 Racing Sloop | T12 Cruiser | Home | Order Form]
St. Catharines, Ontario
Canada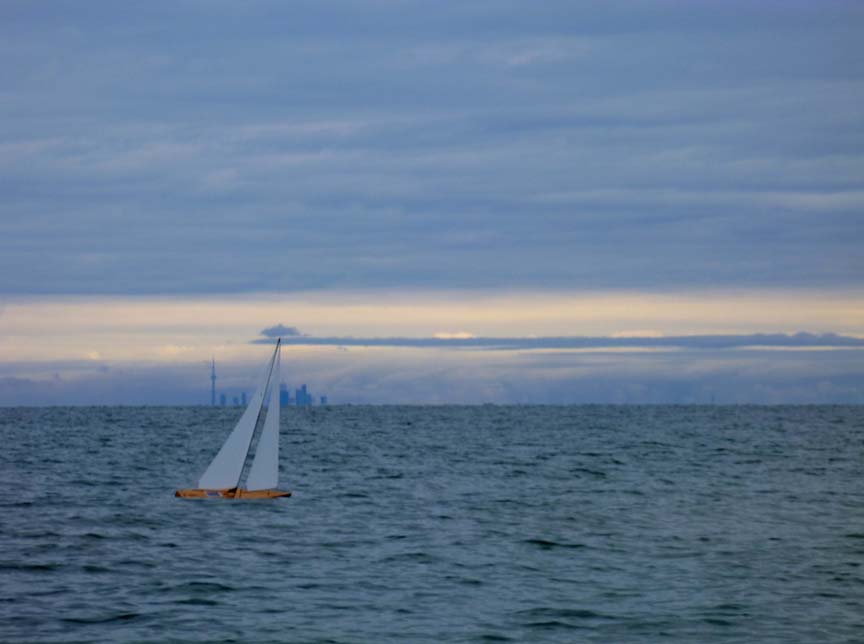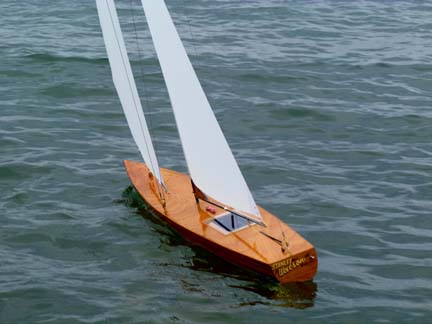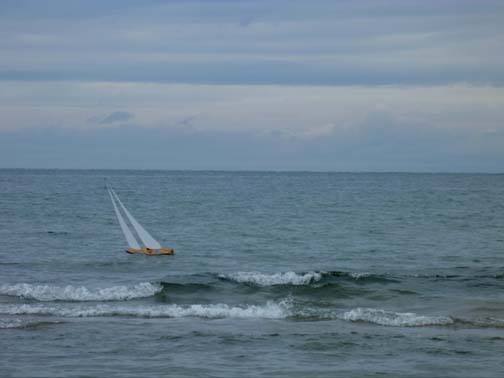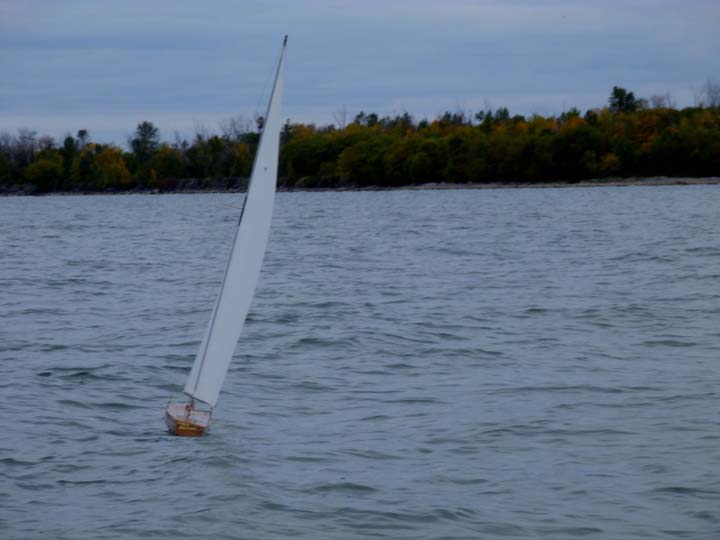 Hello Will
I have more pictures of my T50MOD. I think I have more pictures of this boat than I do of my Newly born Grand daughter.
Art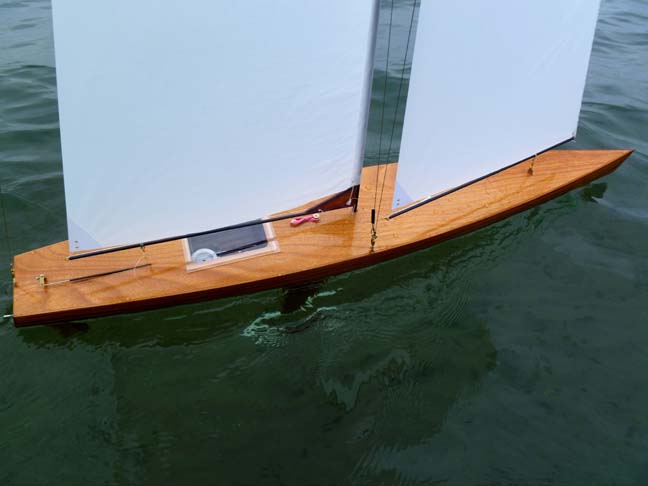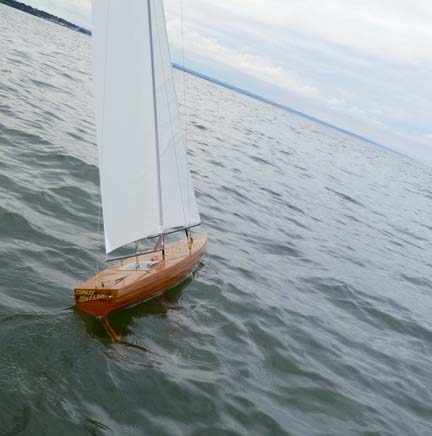 Art sent us a charming note along with beautiful pictures of his T-50:
Hello Will and Family
We just celebrated Thanksgiving here in Canada. Summer is behind us now. We enjoyed a good day of sailing out on Lake Ontario. It was a cooler day, a little overcast with light winds. I felt like a younger version of myself on Christmas morning. It was great fun even though the water was cold and my waders have a few leaks, I had a blast. The T50 is a very quick and responsive boat. She is quite a step up from the T37 # 631 that I built 5 years ago. I have name her Stanley Watson after my father who passed away just last month. Dad introduced me to sailing almost 50 years ago when he enrolled my brothers and I in the Junior Sailing program at Dalhousie Yacht Club.
Construction of the T50 is fun and well described in the manual that is included in the kit. The use of wood, epoxy and carbon fiber makes for a sturdy yet light weight boat. The end product is a beautiful boat that I am proud to say " I built ". After this project I have gained confidence that I will take into my next project, maybe the T65 !
Thanks Will. I have enjoyed the build process and I look forwards to years of fun sailing the Stanley Watson.
Art Walpole
Wake Forest, North Carolina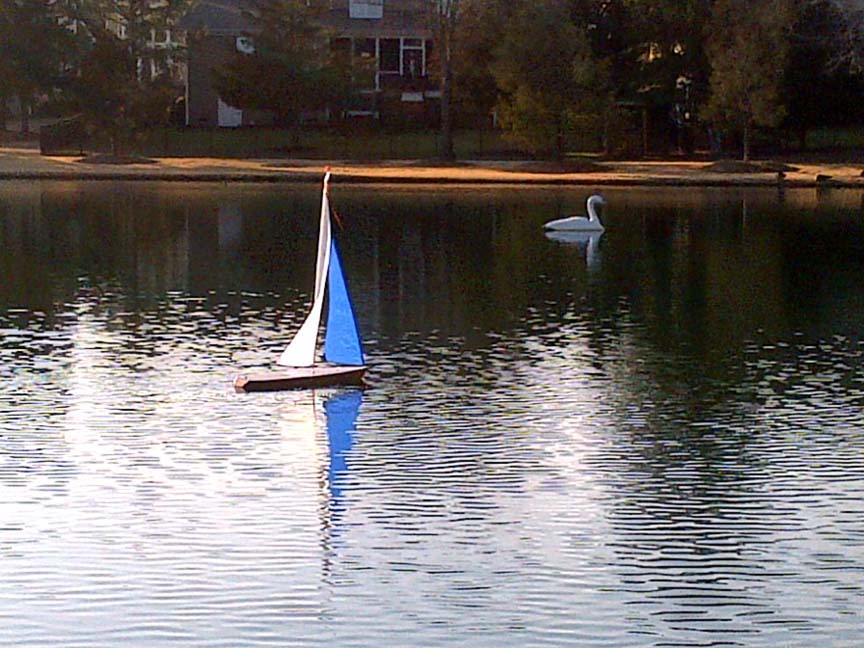 Baron McDaniel's new T27 sailing on Forgotten Pond.
Spreckles Lake, Golden Gate Park, San Francisco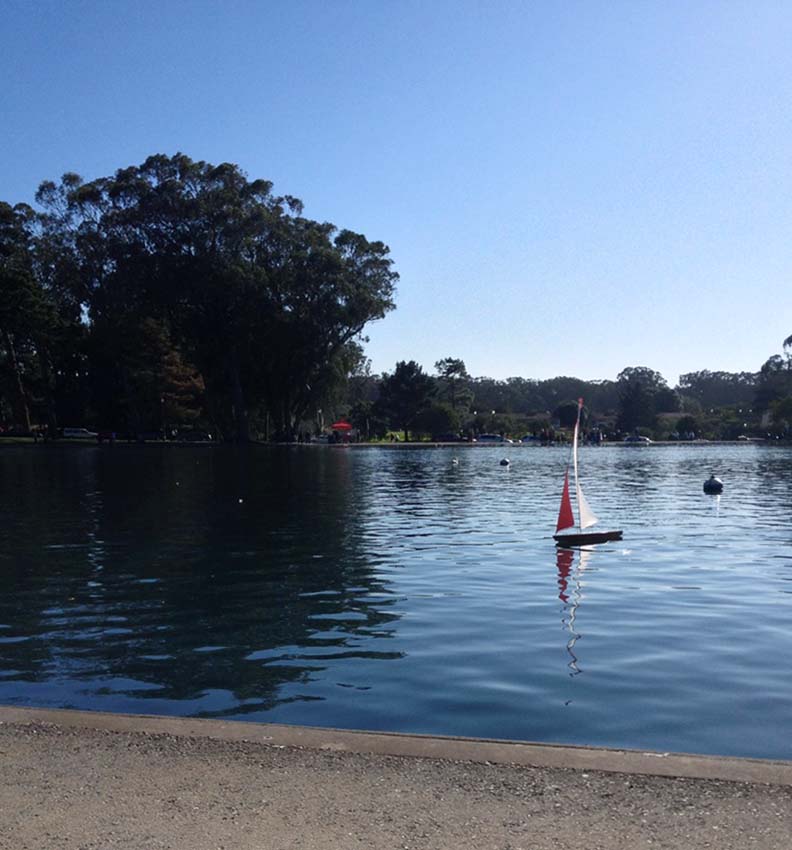 Featuring the T-37 RC Sailboat:
Hi Will
Chad and I were near Golden Gate Park in San Francisco yesterday, so went by Sprekels Lake to see what model boats were in the water. (Unfortunately, we didn't have a boat with us.) We recognized a T-boat before we even got out of the car, and went to talk to the sailor. The boat was "Golden Eagle", and we had a nice talk with her skipper. He quickly recognized Chad's authenticity, and let Chad sail for a while. We thought you'd enjoy a picture.
Best regards from all of us,
Pat
East Peoria, Illinois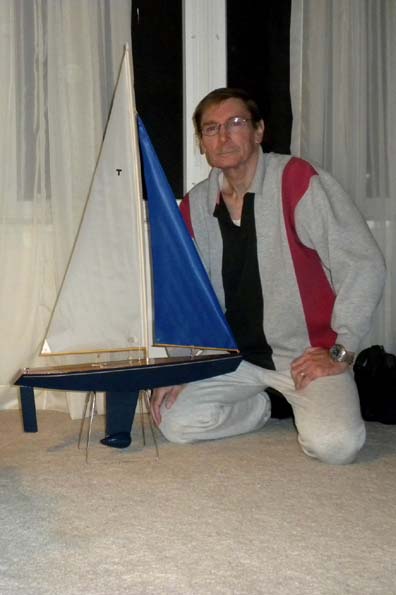 A friendly note from Dale Messmore: I recently completed my T27 (hull #370). A few pictures are attached. I'm very happy with the way it turned out. I've had it in the water twice now.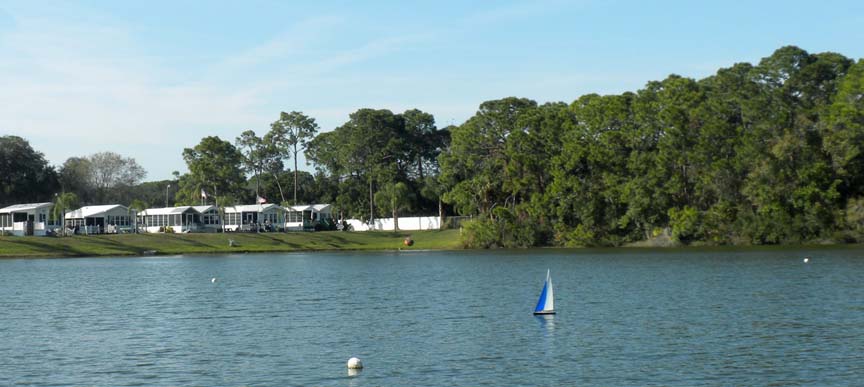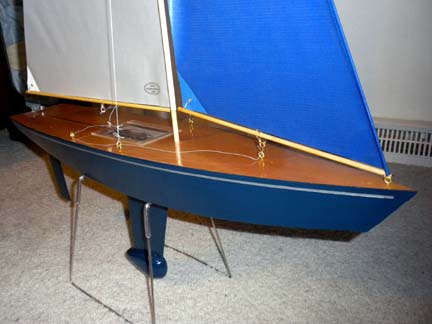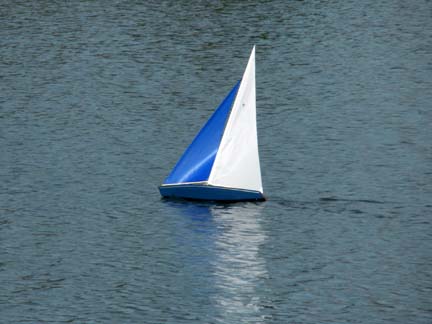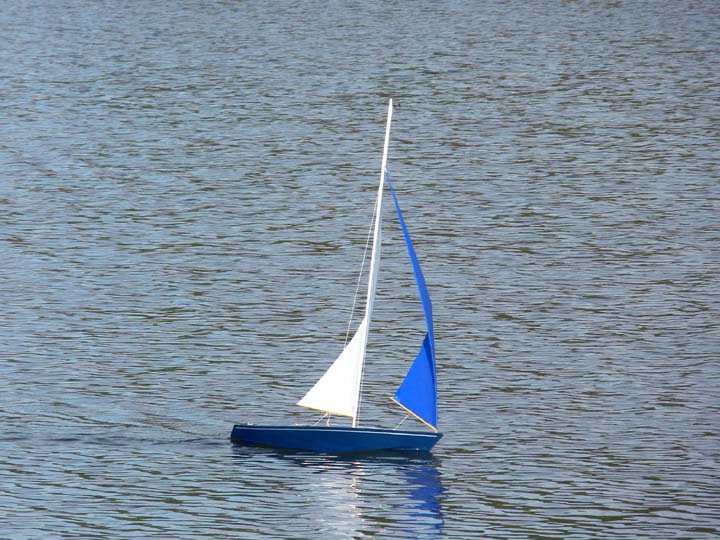 Will,

I wanted to let you know that the new radio has worked out perfectly. I've had the T27 in the water several times. The lake is set up with buoys for racing, so I get to practice rounding the marks. I'm enclosing a few pictures.

Thanks for a great product.

Dale Messmore
T27, #370
Port Ludlow, WA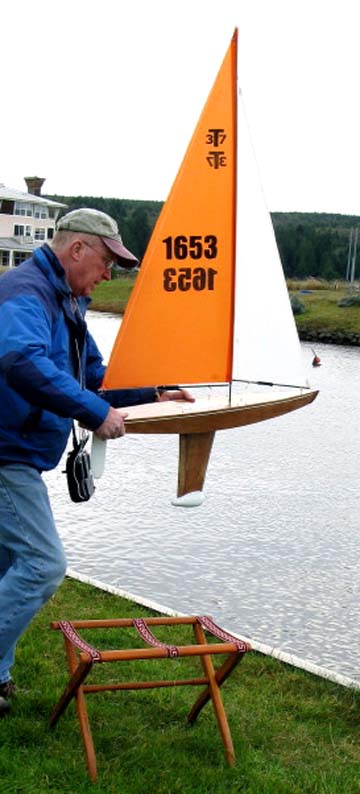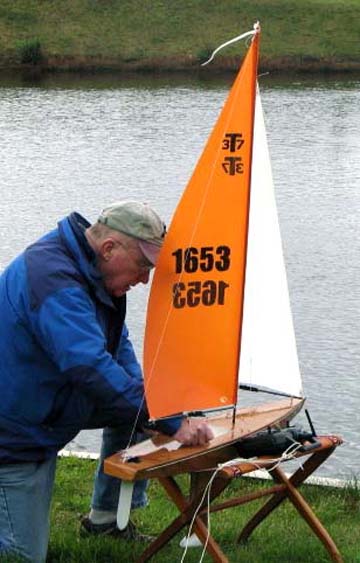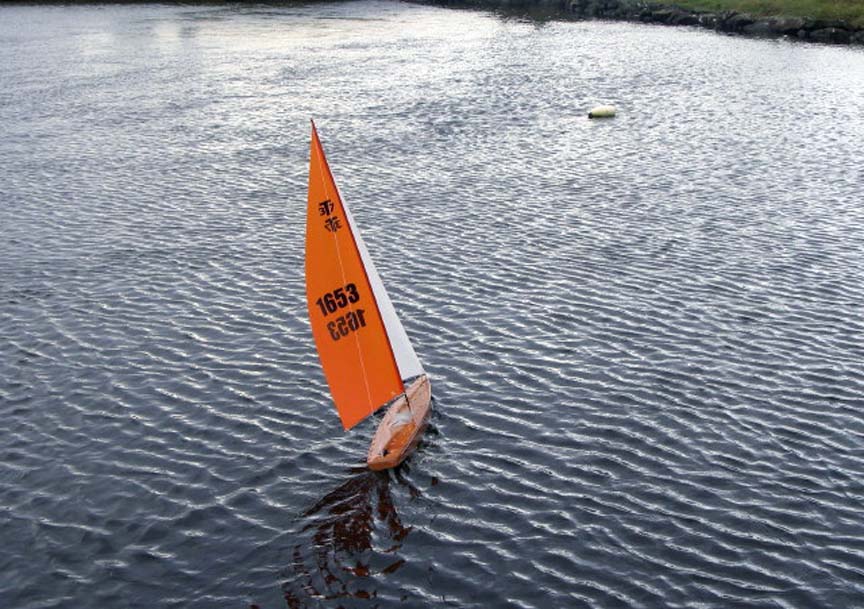 Fellow Washington resident, Dan Darrow, sails his striking T-37 at the local pond.
Southport, Connecticut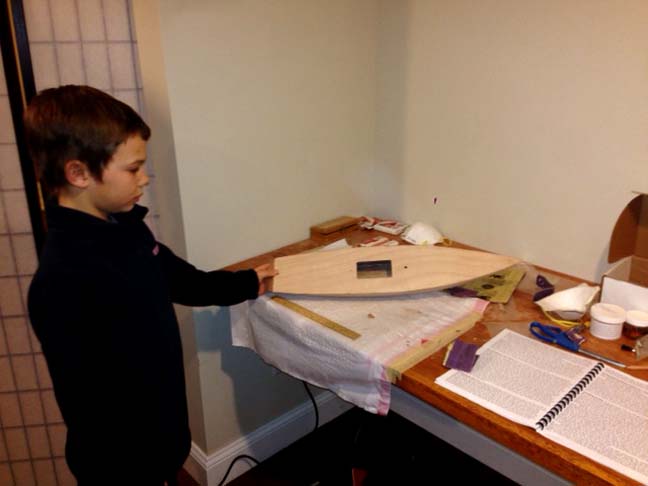 Dan and his little helper show off their recently completed T-27 hull.
Port Hadlock, Washington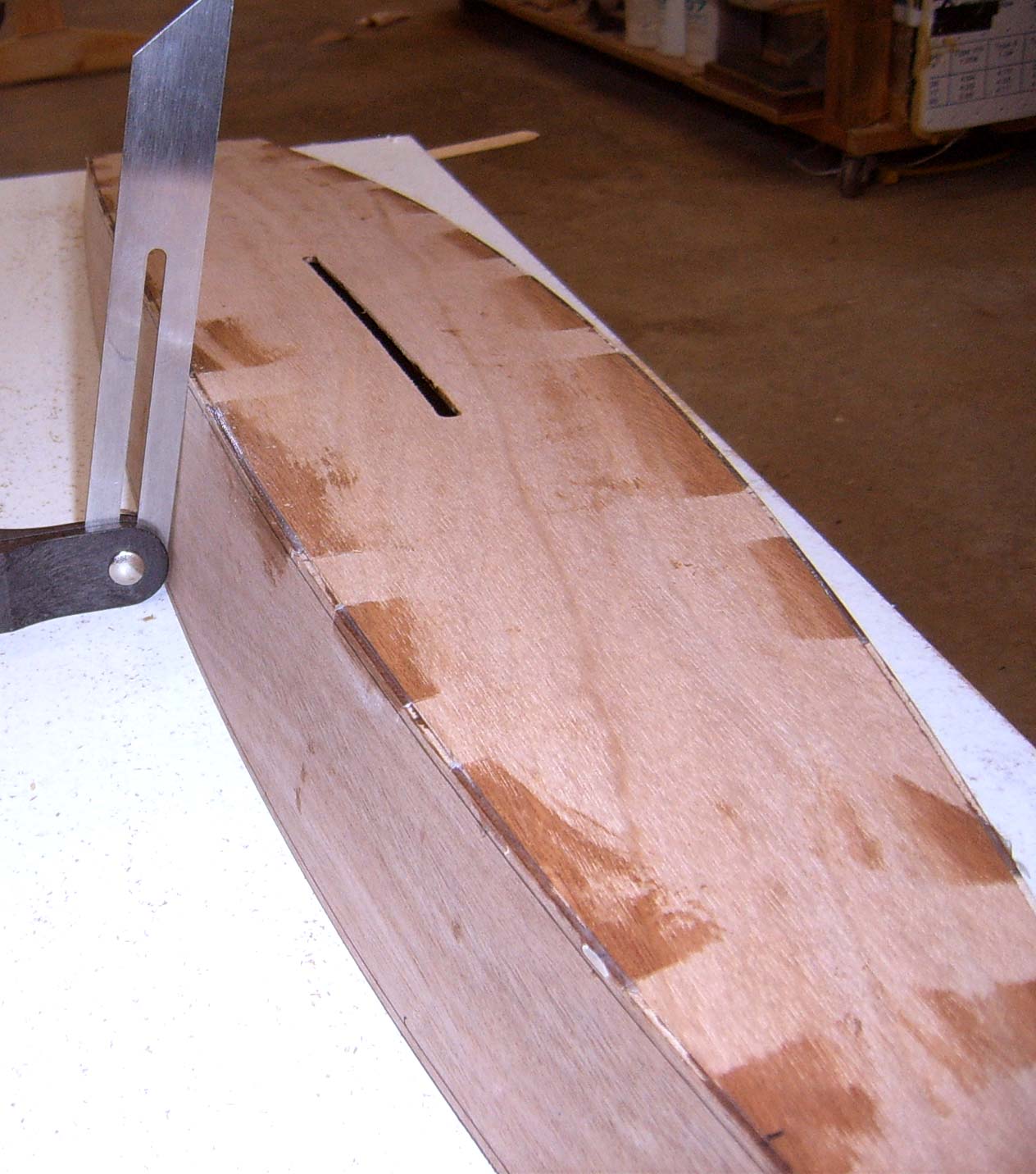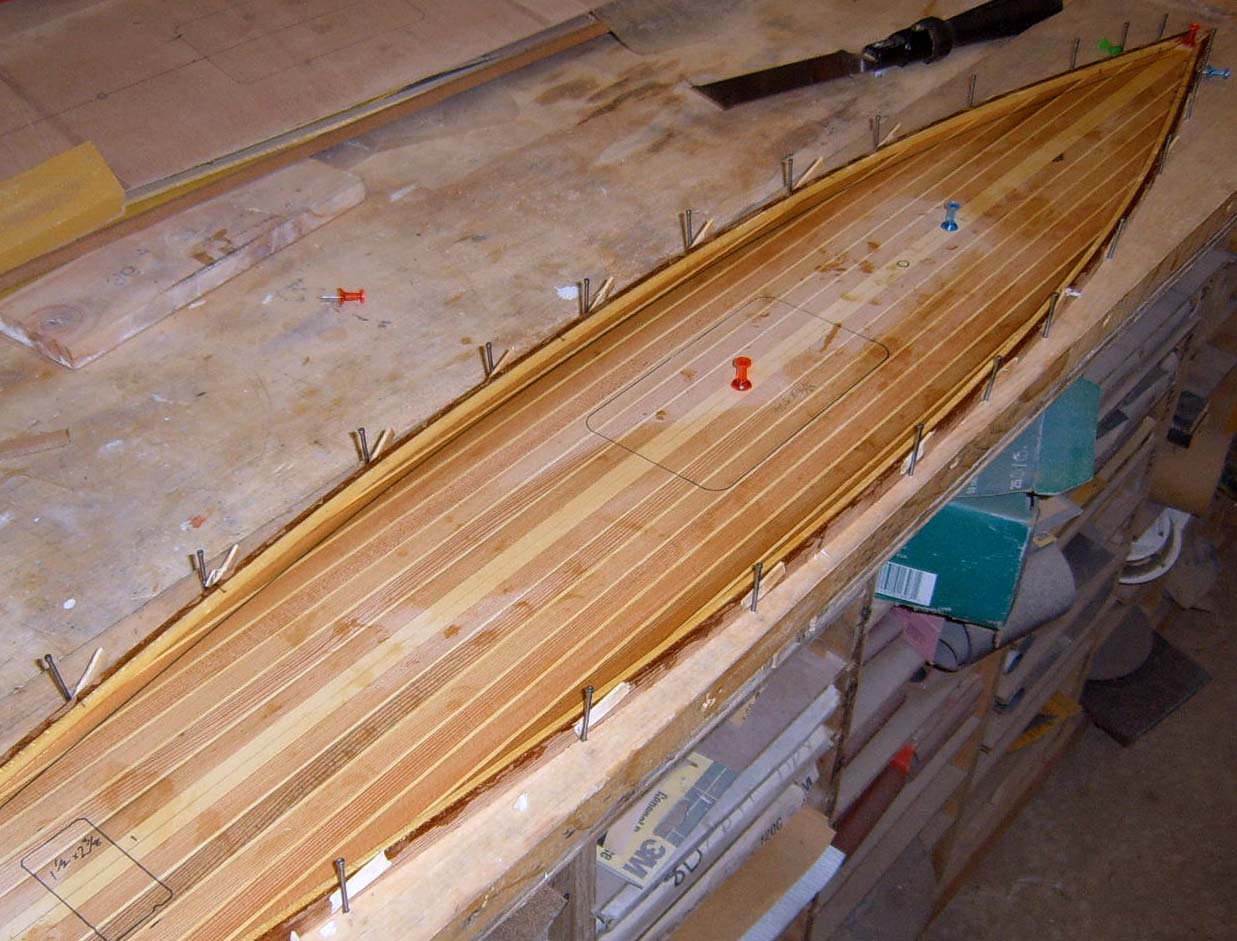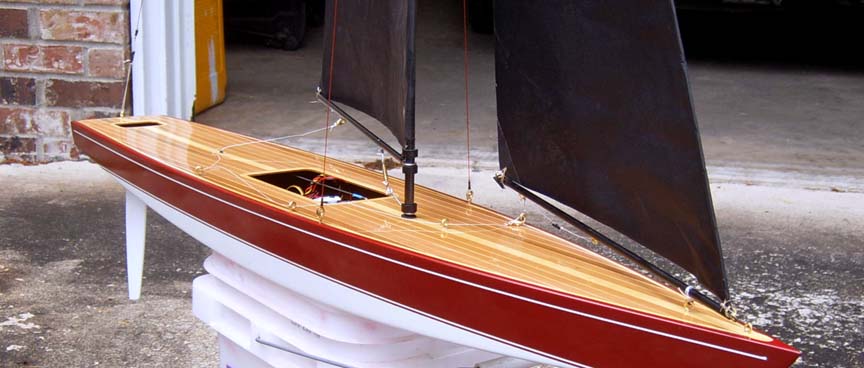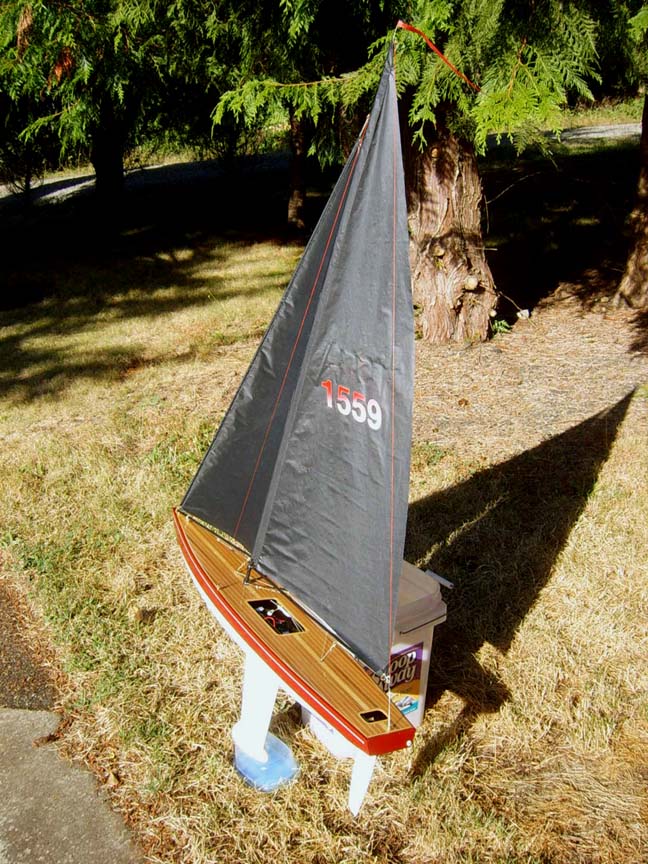 Dan Newland's completed T-37 is stunning! His personalized deck, velvet red paint, and dramatic black sails create the ultimate Radio Controlled T-37 Race Boat. Beautiful boat Dan!
Mandurah, Western Australia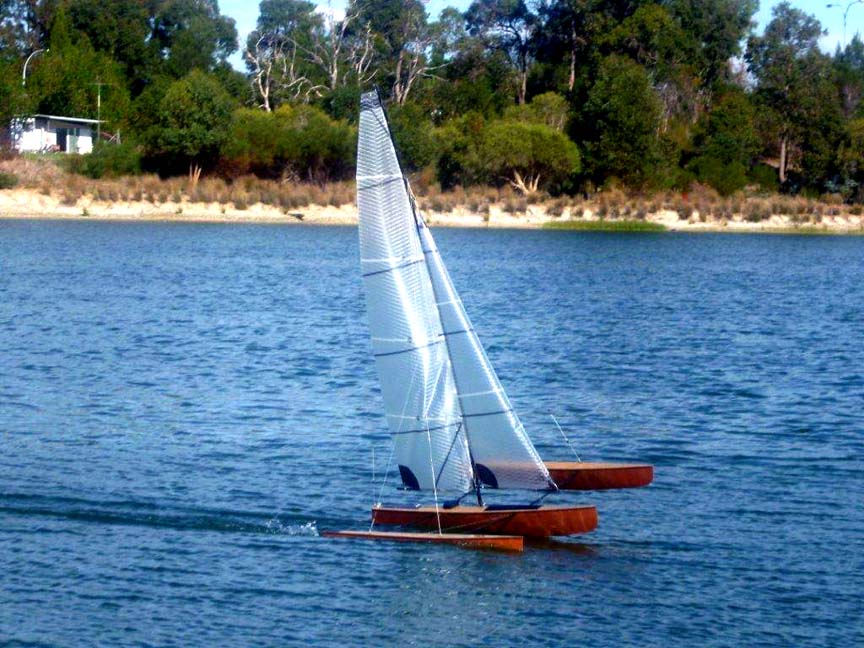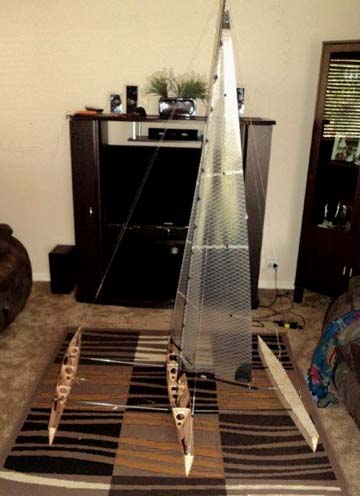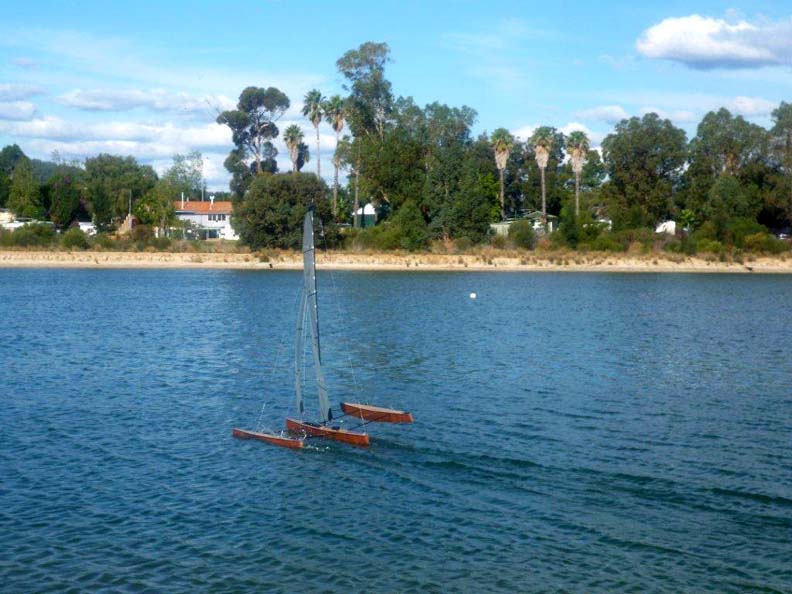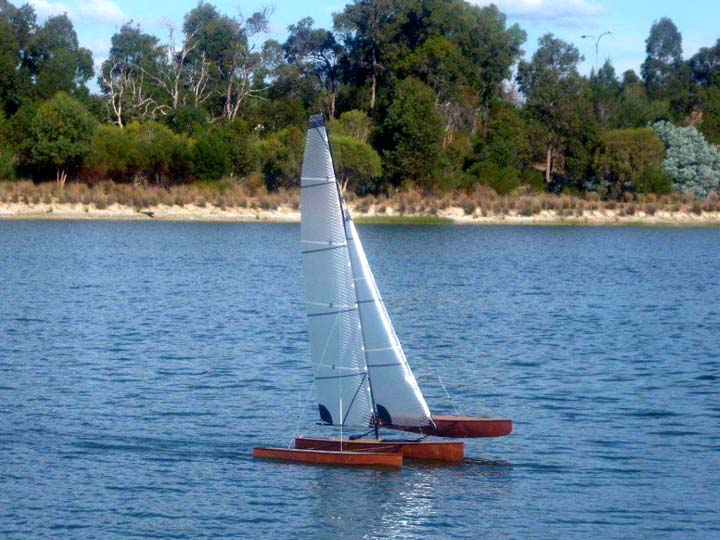 Tippecanoe boat builder, Daryn Burke, excitedly sailes his T-50Tri in beautiful Australian waters. Watch Daryn's video on YouTubeby clicking here rc trimaran: http://www.youtube.com/watch?v=tCS00WUcEfo
Hi Will,

It's been long time since I've sent you some photos, but here are a couple of
photos of the tri. It was only about 4-5knots of wind at the most and it sailed quite fast.

Regards Daryn
[More Great Owners' Pictures | T37 Pictures from the Port Townsend Wooden Boat Festival | Owners' Pictures Pages 1-7 | More Fun Pictures | T37 Radio Control | Desolation Sound | Excellent Sailing Performance | T Class Racing Sloop | T15 Racing Sloop | T12 Cruiser | Home | Order Form]