[More Great Owners' Pictures | T37 Pictures from the Port Townsend Wooden Boat Festival | Owners' Pictures Pages 1-7 | More Fun Pictures | T37 Radio Control | Desolation Sound | Excellent Sailing Performance | T Class Racing Sloop | T15 Racing Sloop | T12 Cruiser | Home | Order Form]
T37 in Queensland, Australia
Lachlan Griffiths' T37! What a beautiful yacht!
"I'm very impressed with how well the boat points to windward and how balanced she is. Great job on the comprehensive instruction manual also, made everything so straight forward for a first time builder like me. Can't wait now to take on a T-50 MOD!" -Lachlan Griffiths
T27 in Westfield, Massachusetts
Roy Thompson sails his new T-27, enjoying the tale end of summer and the new fall breezes.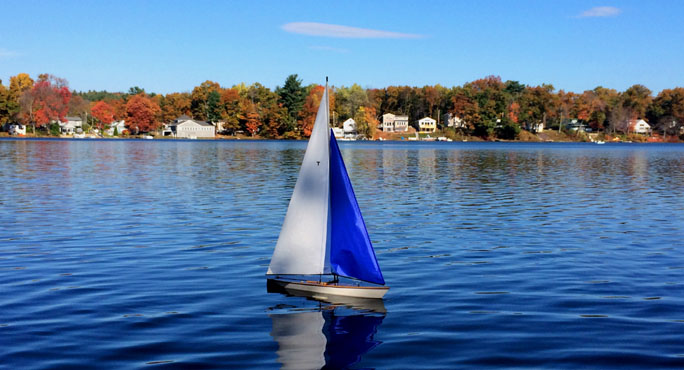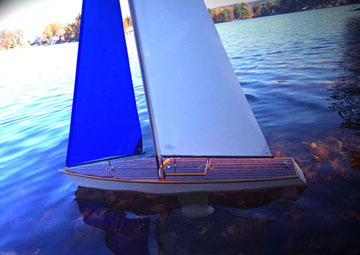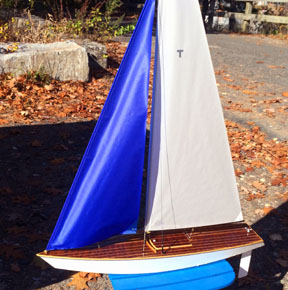 Roy added beautiful detail to his deck and added a customized hatch, absolutely stunning!
T-24 Tug in Kirkland, Washington
John Ive sent these wonderful pictures of his T-24 Tug cruzing alongside the T-50.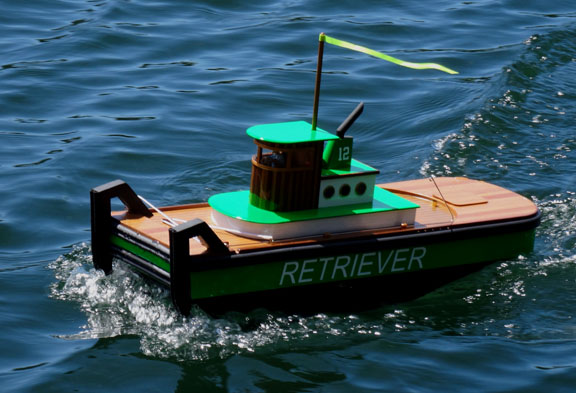 John has built eight stunning T-37 sailboat kits and has just finished a beautiful custom build on his T-24 Tug!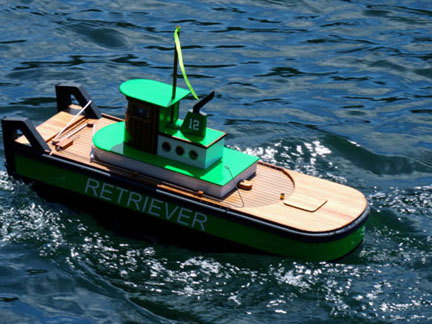 Starting with the standard T-24 Tug kit, John added a rounded stern, a smokestack (go Seahawks!) and alternative bow bumpers.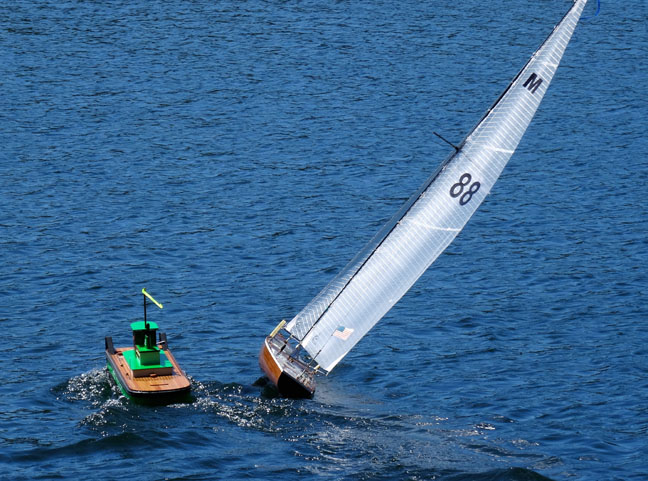 T-27 Build In Progress!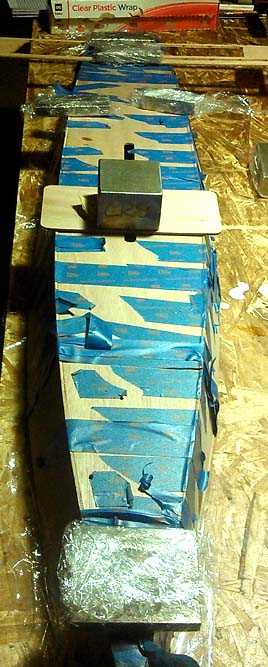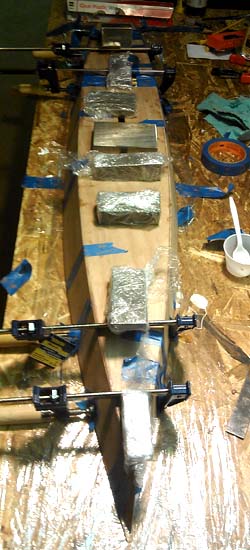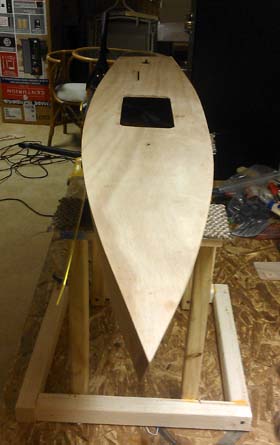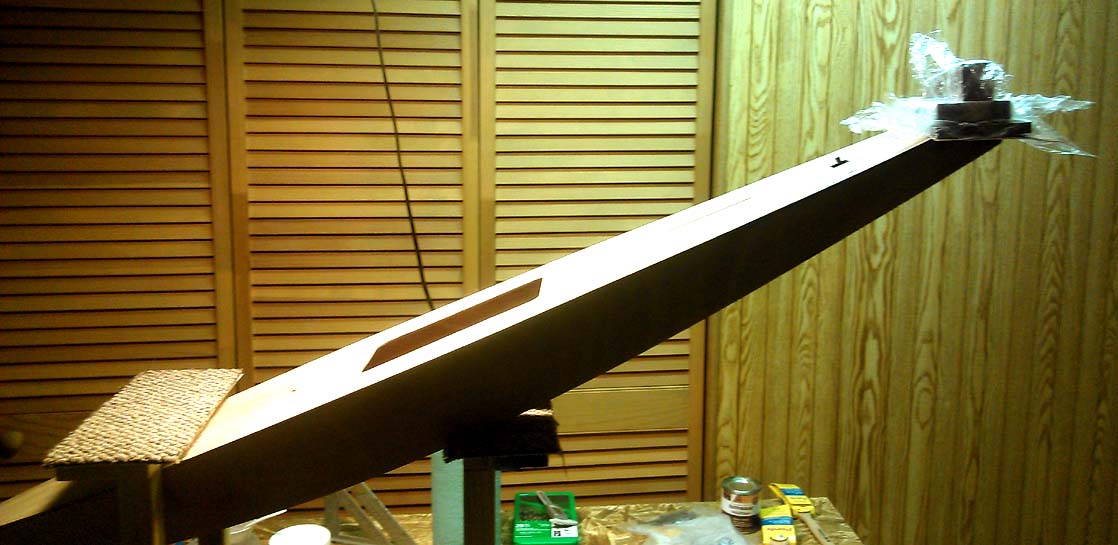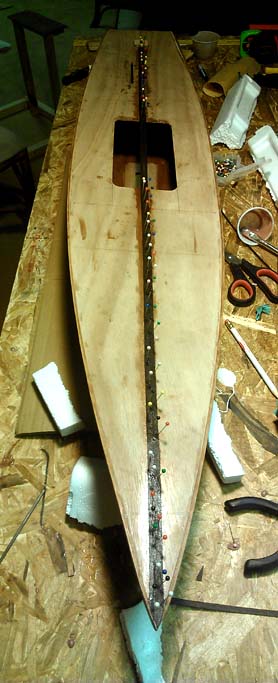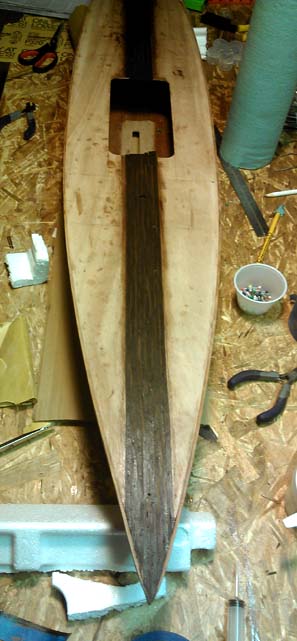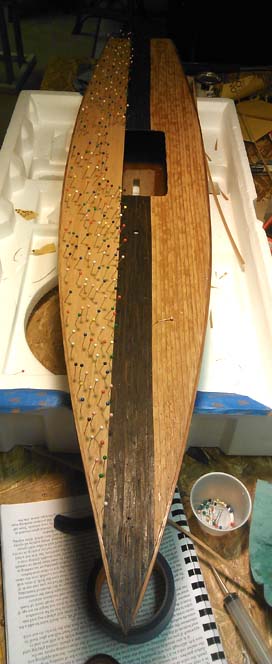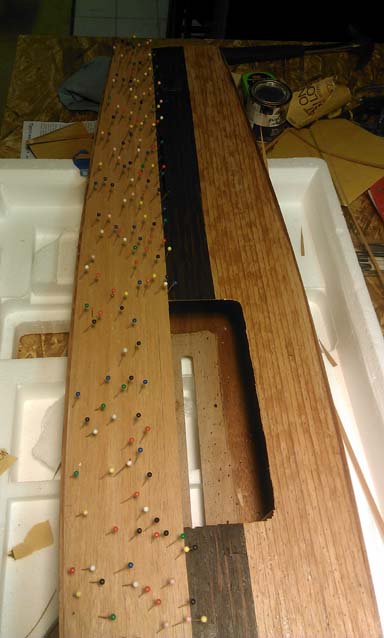 T-37 in the Tub!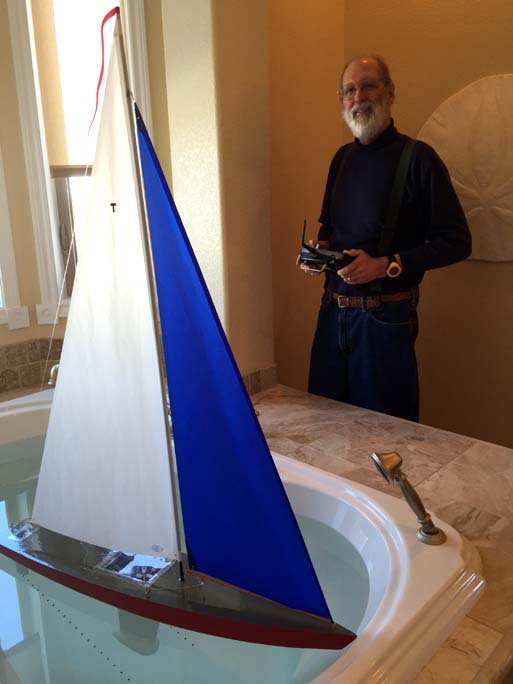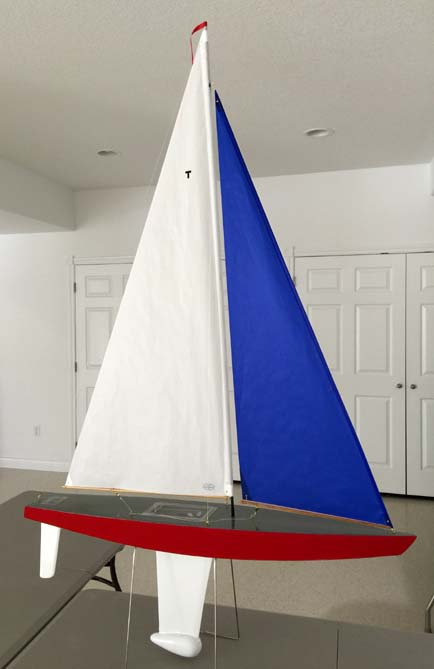 [More Great Owners' Pictures | T37 Pictures from the Port Townsend Wooden Boat Festival | Owners' Pictures Pages 1-7 | More Fun Pictures | T37 Radio Control | Desolation Sound | Excellent Sailing Performance | T Class Racing Sloop | T15 Racing Sloop | T12 Cruiser | Home | Order Form]