[More Great Owners' Pictures | T37 Pictures from the Port Townsend Wooden Boat Festival | Owners' Pictures Pages 1-7 | More Fun Pictures | T37 Radio Control | Desolation Sound | Excellent Sailing Performance | T Class Racing Sloop | T15 Racing Sloop | T12 Cruiser | Home | Order Form]
T-37 Sailing at Sunset in Copenhagen!
"Good evening
Just wanted to share a few evening pictures of the coast of Copenhagen:-)
All the best from dk."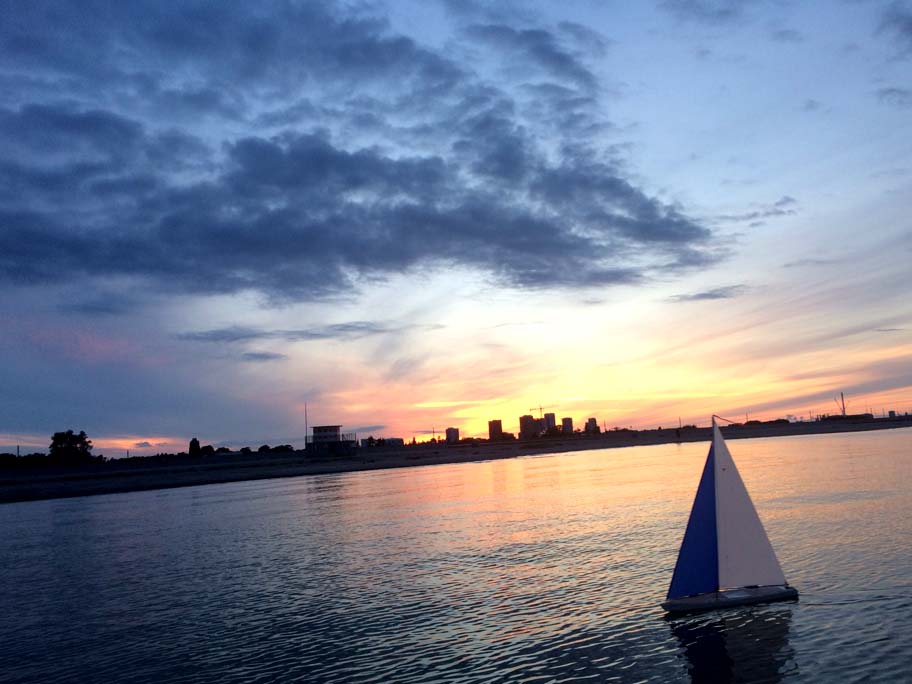 T-47 and Tug Boat in Hood River Marina on the Columbia River!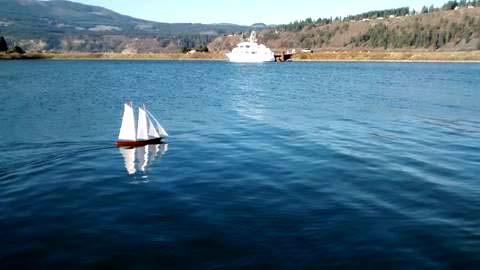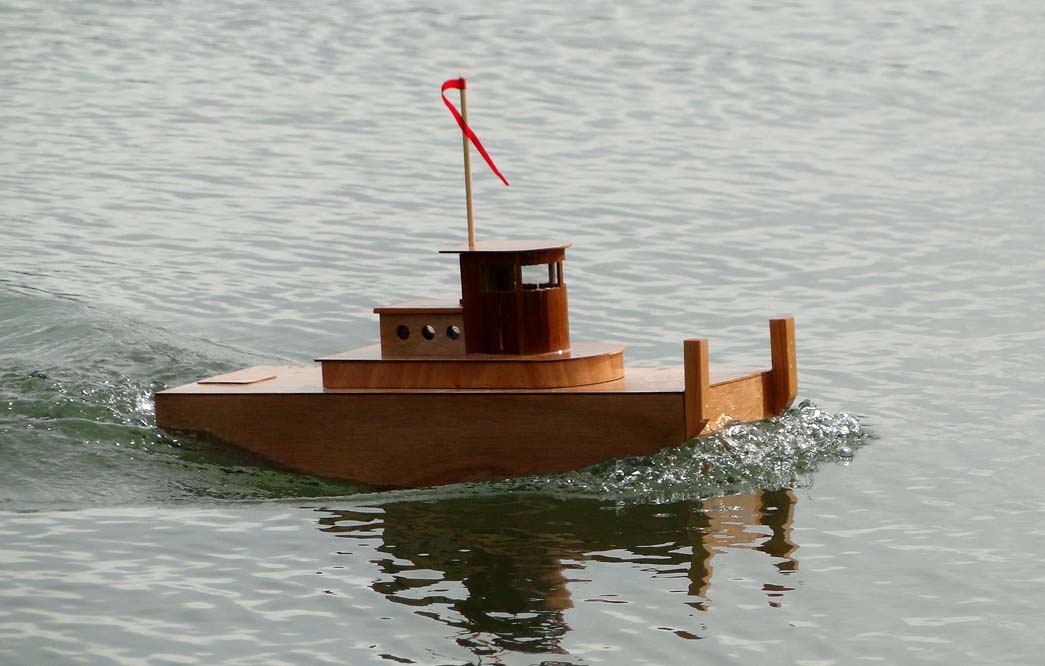 " See attached of the T47 dressed up for xmas parade with the big boats. -Stewart"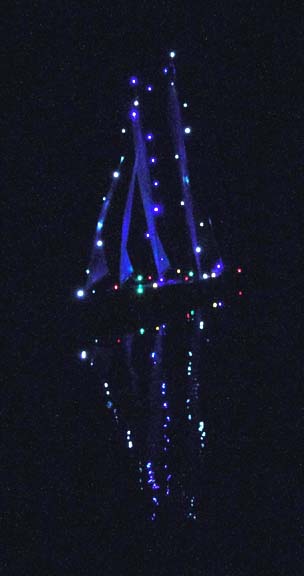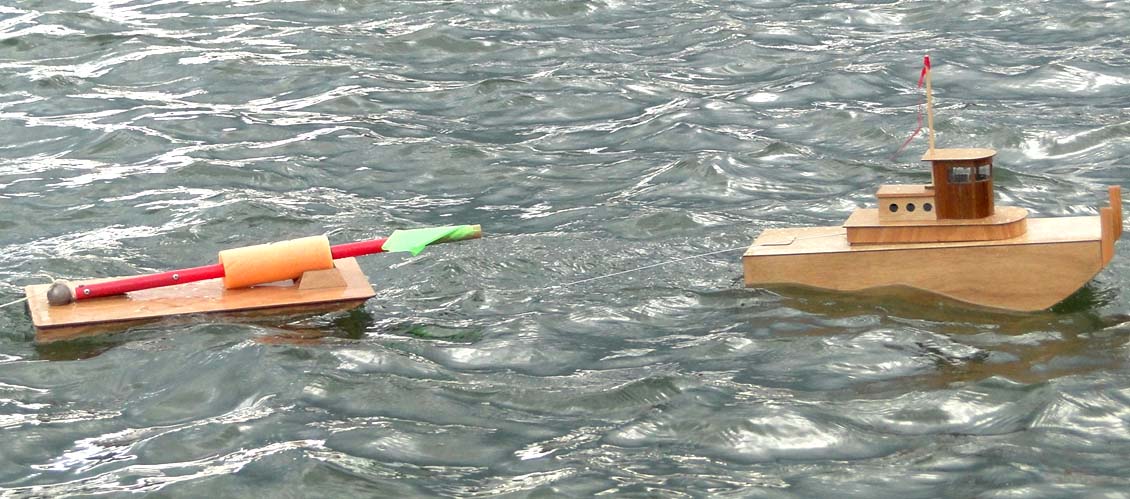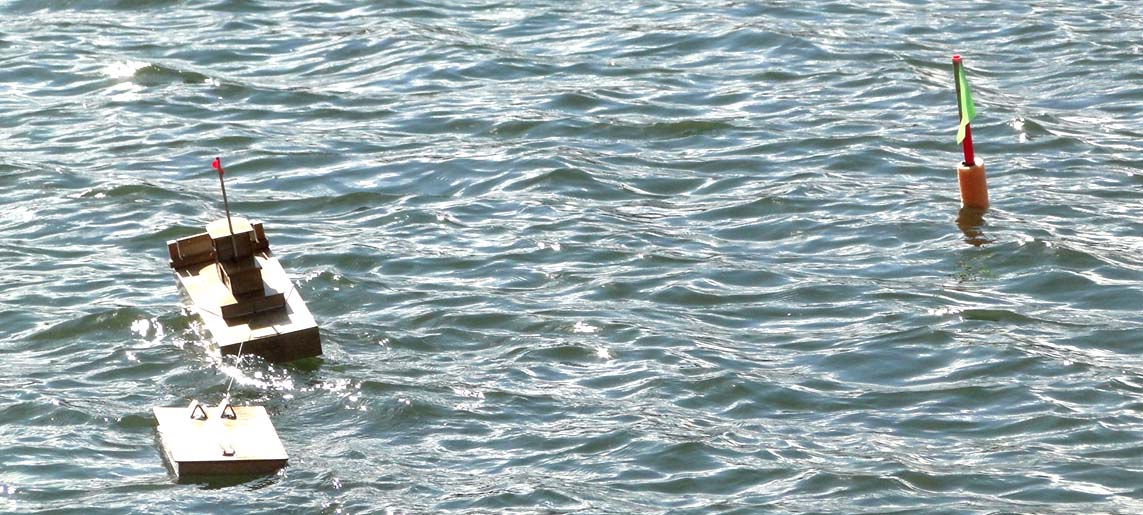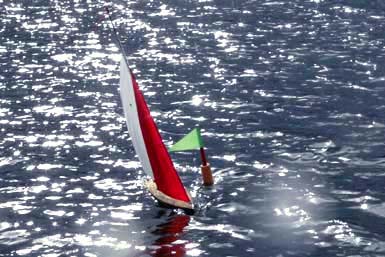 T-37 Ms Susie Q in Menifee, California!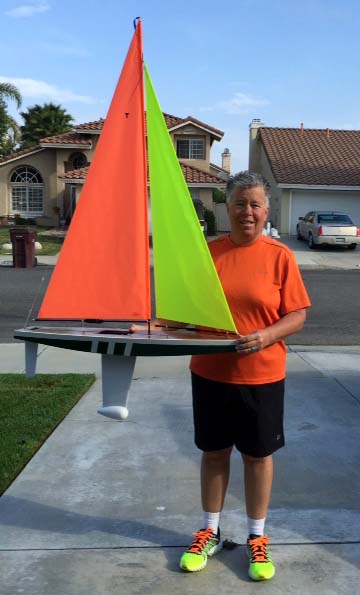 "T37 built and completed March 24, 2015 by Susan Miller of Menifee,CA.
Ms Susie Q will sail her maiden voyage March 28, 2015."
Modified T-37 in Taverse City, Minnesota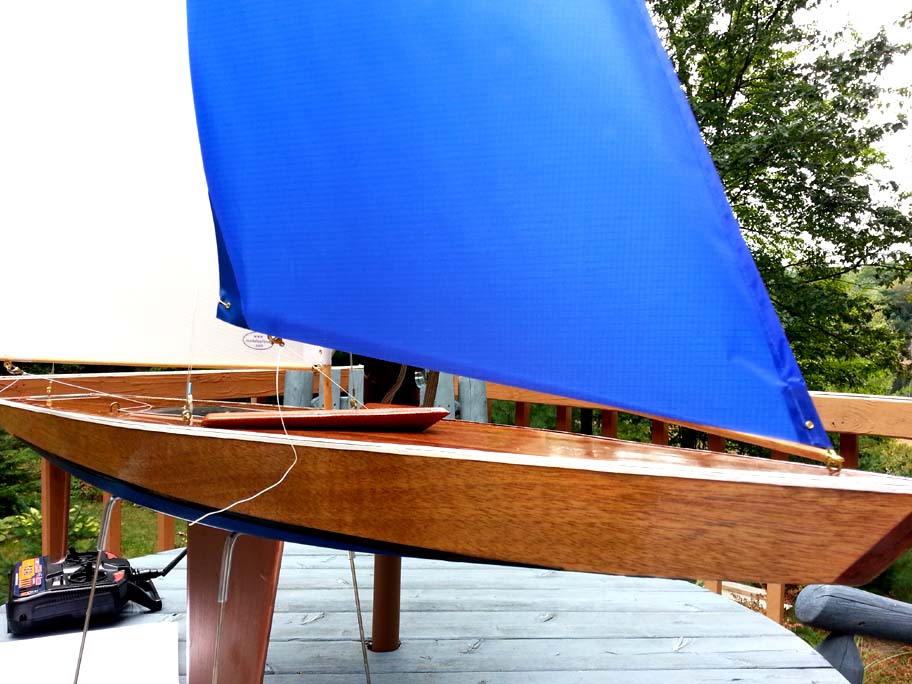 "I thought you would enjoy seeing a slight modification on the T-37.
Adds little dimension to the deck. Light air for the maiden voyage.
Thanks a lot
Timm Sahs"


"On my pond in Traverse City, Mi."
Packing Up the T-37 in Style.
Tony Cox travels down from White Rock, B.C., to race in Bellingham, Washington.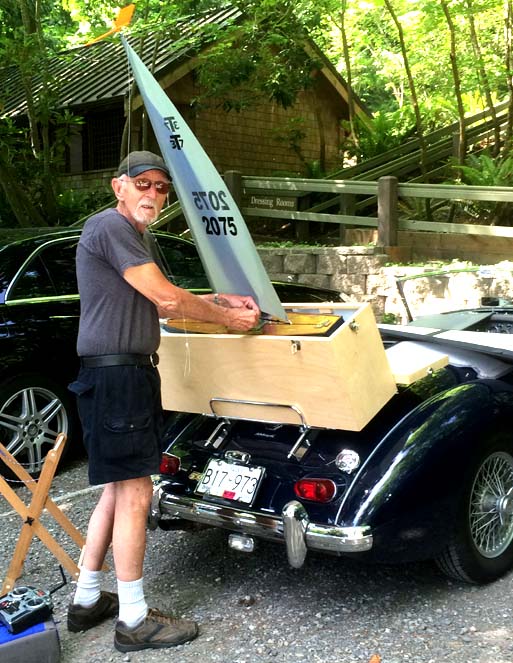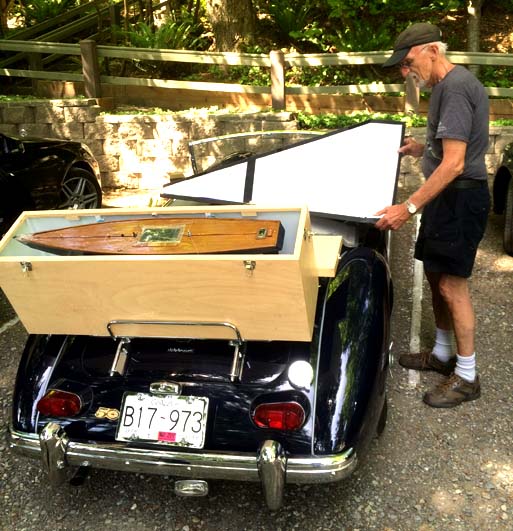 Regatta by the Cokesbury Residents' Building!
"Will,
Here are some pics of our "Regatta". The young man in the first shot is my grandson, Liam, and the old guy sitting in the way is me. In the background is the south wing of the main Cokesbury residents' building. -Bill"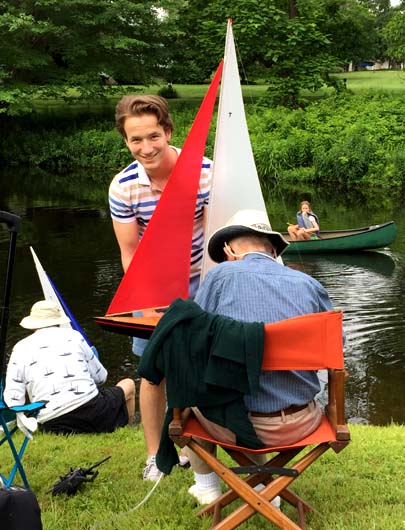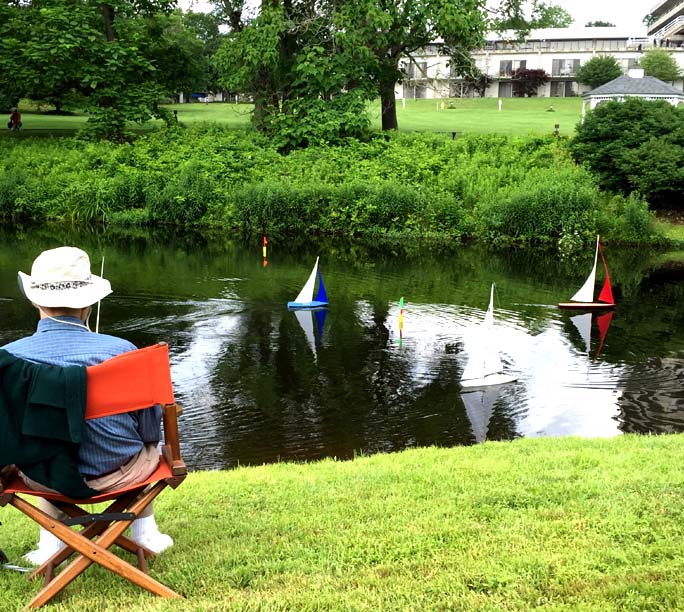 Sailing in the Caribbean with a T37!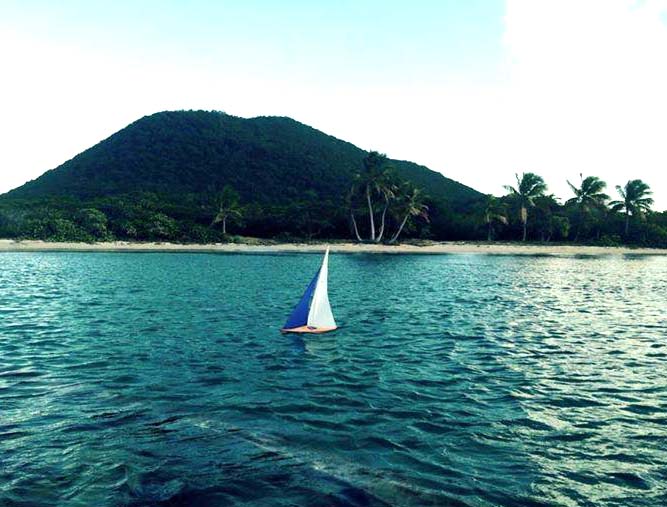 [More Great Owners' Pictures | T37 Pictures from the Port Townsend Wooden Boat Festival | Owners' Pictures Pages 1-7 | More Fun Pictures | T37 Radio Control | Desolation Sound | Excellent Sailing Performance | T Class Racing Sloop | T15 Racing Sloop | T12 Cruiser | Home | Order Form]