[More Great Owners' Pictures | T37 Pictures from the Port Townsend Wooden Boat Festival | Owners' Pictures Pages 1-7 | More Fun Pictures | T37 Radio Control | Desolation Sound | Excellent Sailing Performance | T Class Racing Sloop | T15 Racing Sloop | T12 Cruiser | Home | Order Form]
Fabulous T-37 in Gloucester, Massachusetts!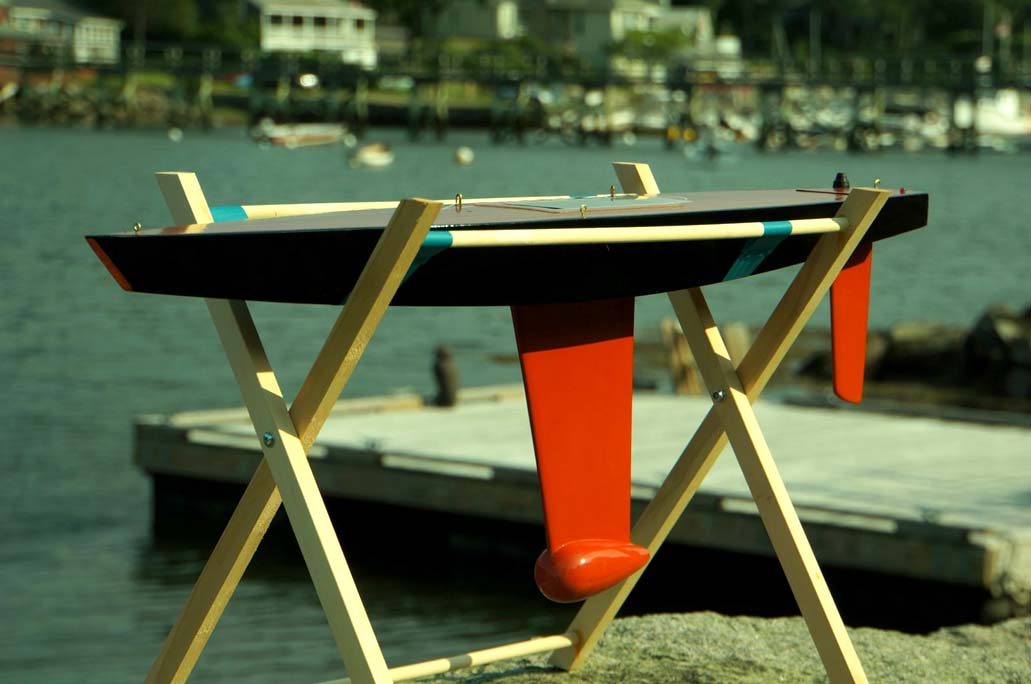 "Hi Will, pix of my fabulous T-37, about which all of gloucester ma. is agog! I have just ordered a fiber mast owing to high wind speeds here....- Holbrook Robinson"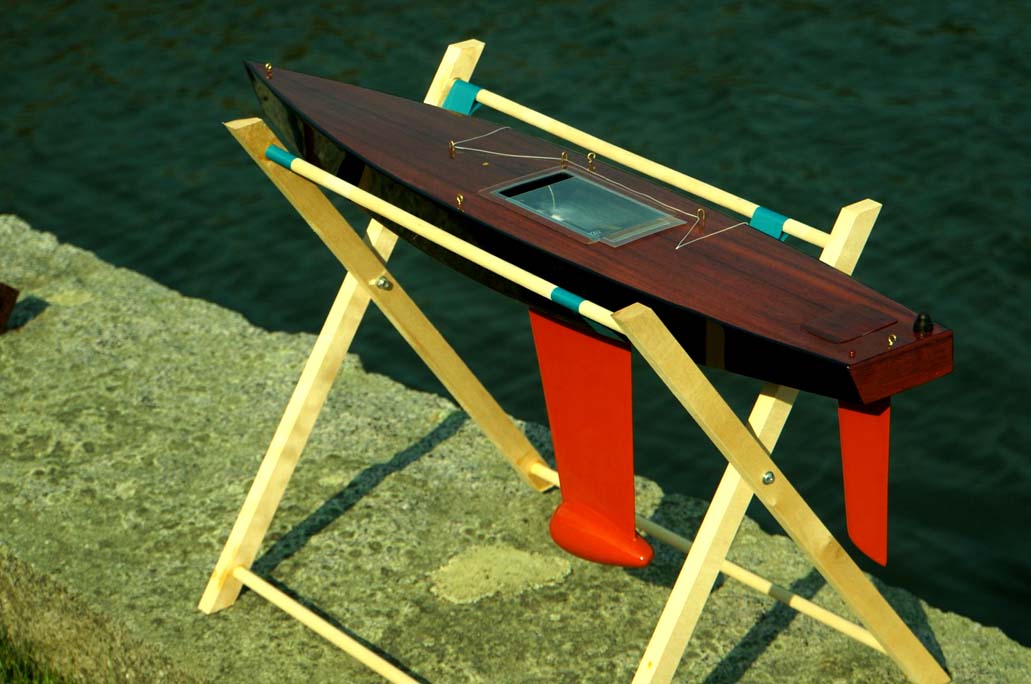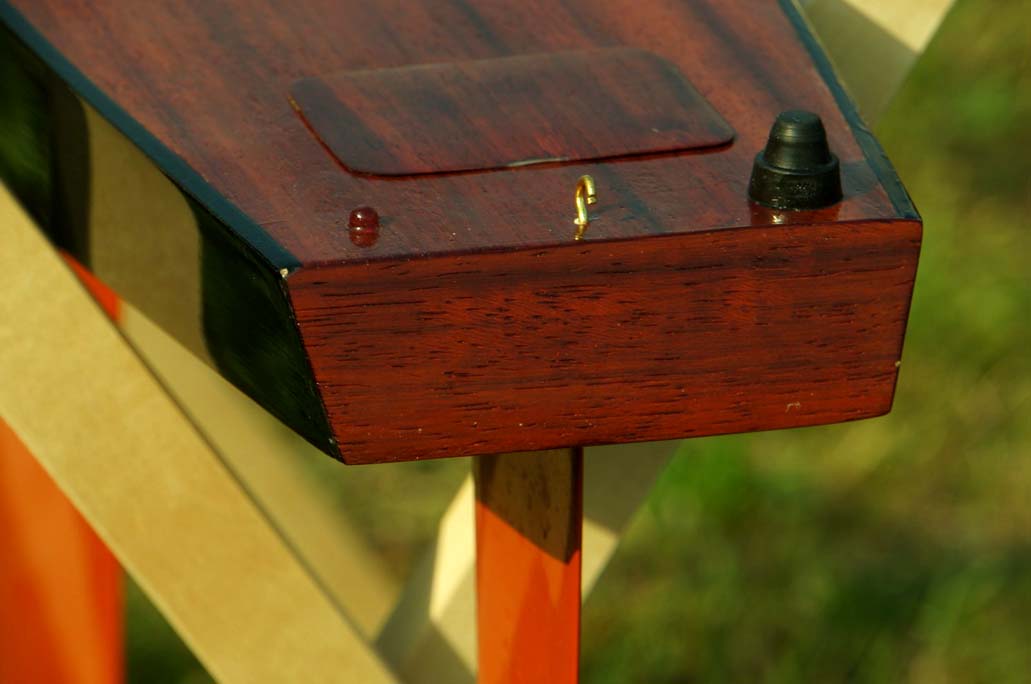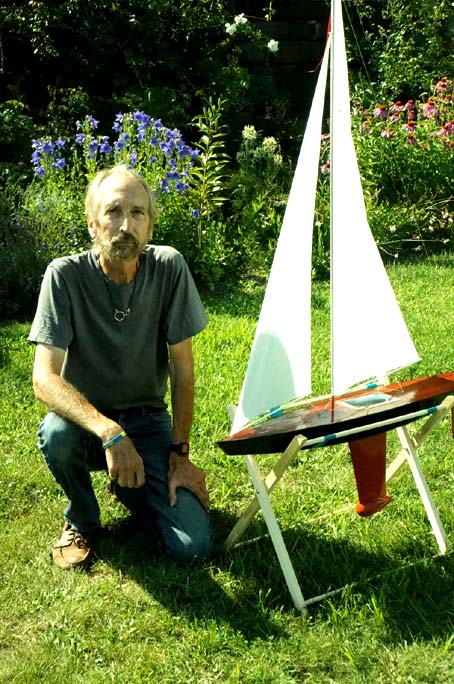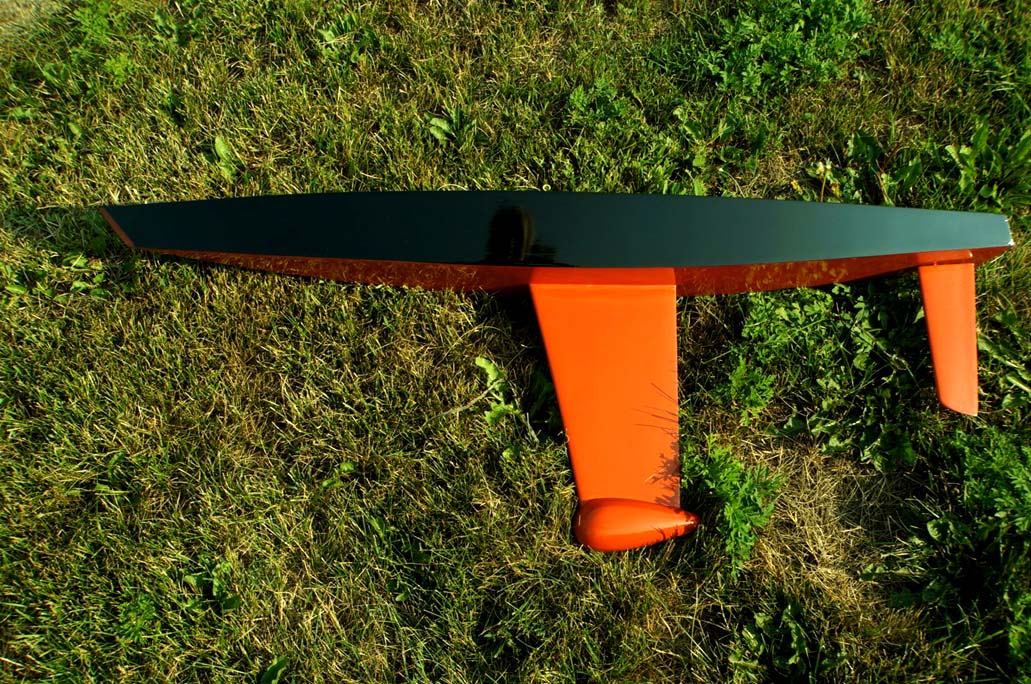 T-37 Sails Again After Being Hit By a Jeep!!
Ouch! This is what happens when a Jeep backs into your T-37 Racing Sloop in the garage. The Jeep clearly won but the T-37 was repaired almost like new to sail again and now avoids all Jeeps!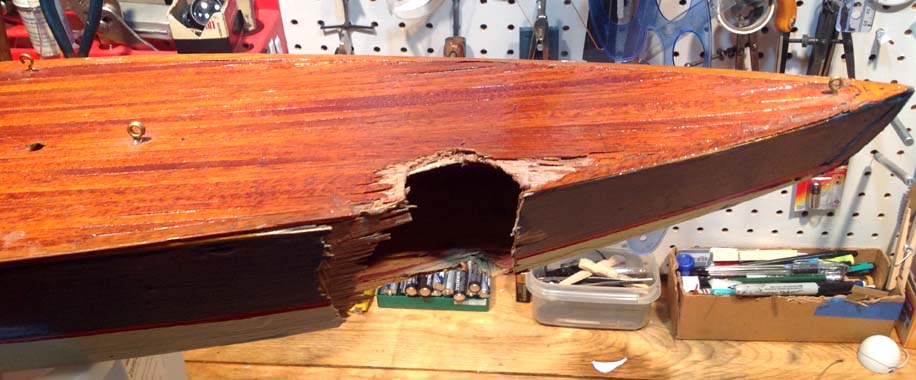 Here she is after the accident, sailing again after being in drydock for much needed repairs.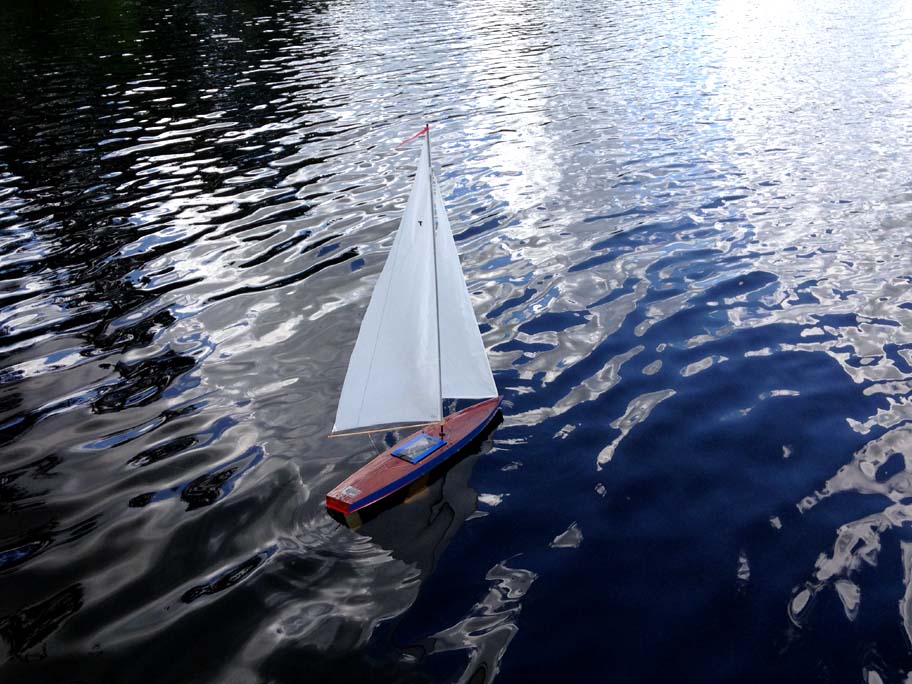 "Hi Will, Thank you for all the material you generously sent to me. The project is completed and yesterday she made her maiden voyage. All went well she sails great. Thanks again. -Jack"
Wow! Isn't it great how building with wood allows us to make repairs to damage such as this caused by a jeep? If this boat was plastic, it would have ended up in a landfill. Wood boats are beautiful, repairable, environmentally friendly vessels.
T-27 in Alamo, California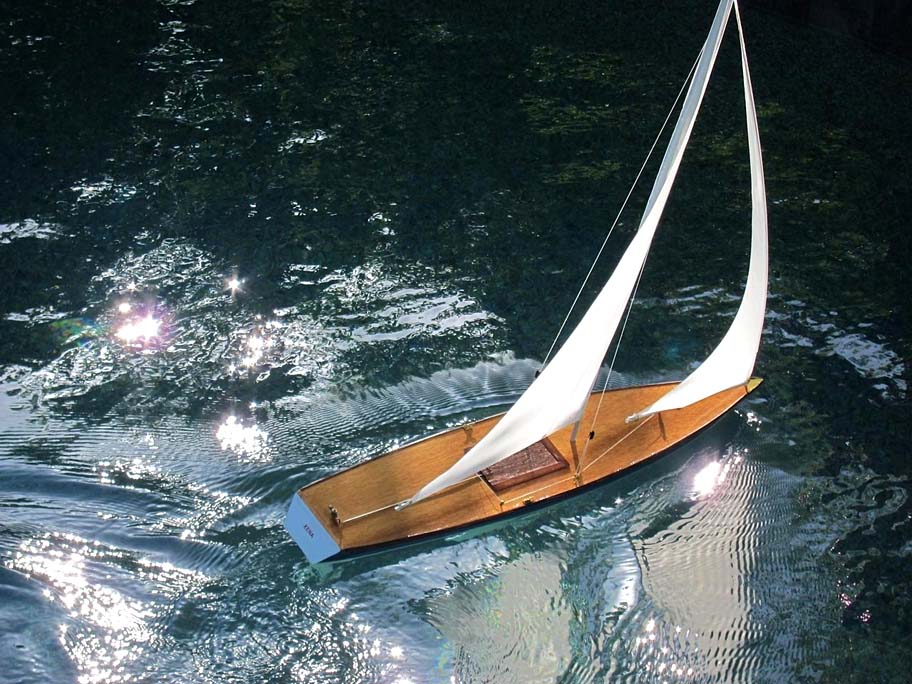 "Will, Here are a couple of photos of my T-27. Thanks for your help. - Jim Dowling"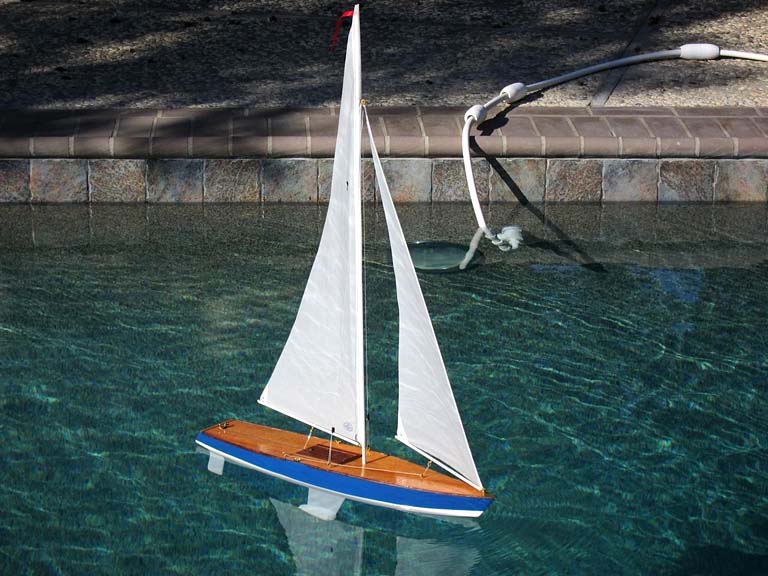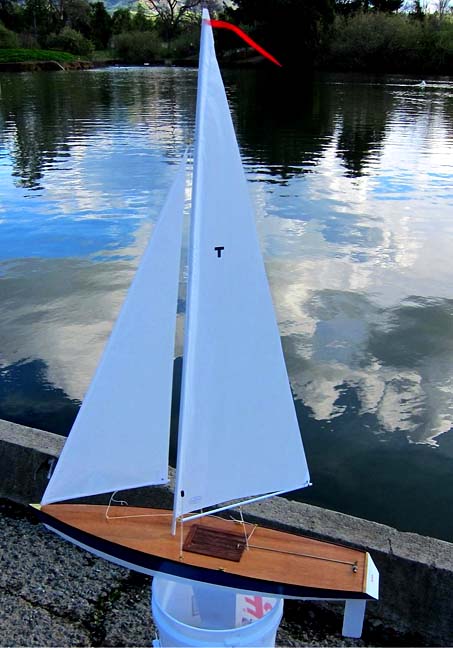 Racing T-37 RC Yachts from Above - in the comfort of your own living room! Amazing - plus an amazing Photo Decal. Racing in style in Norway!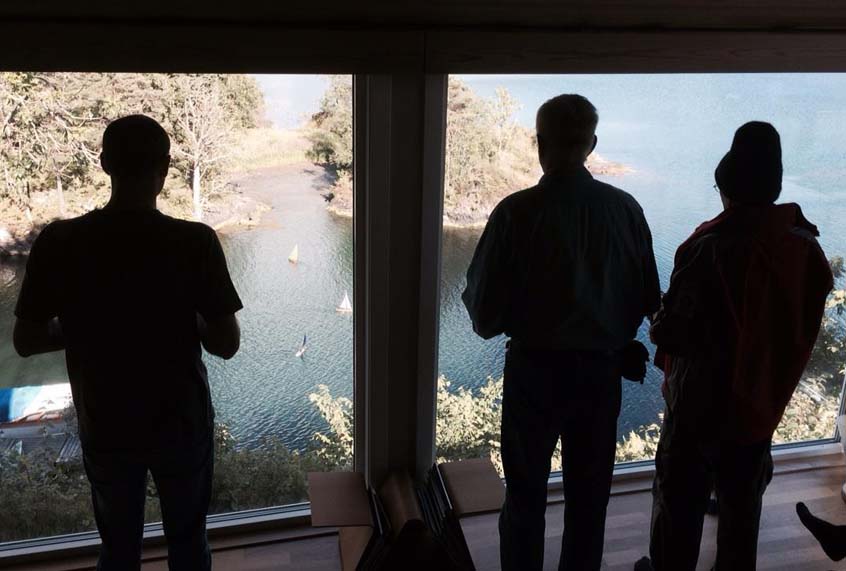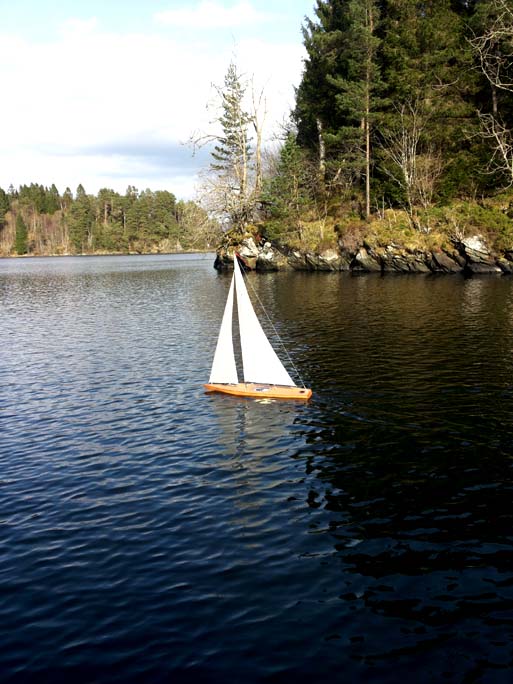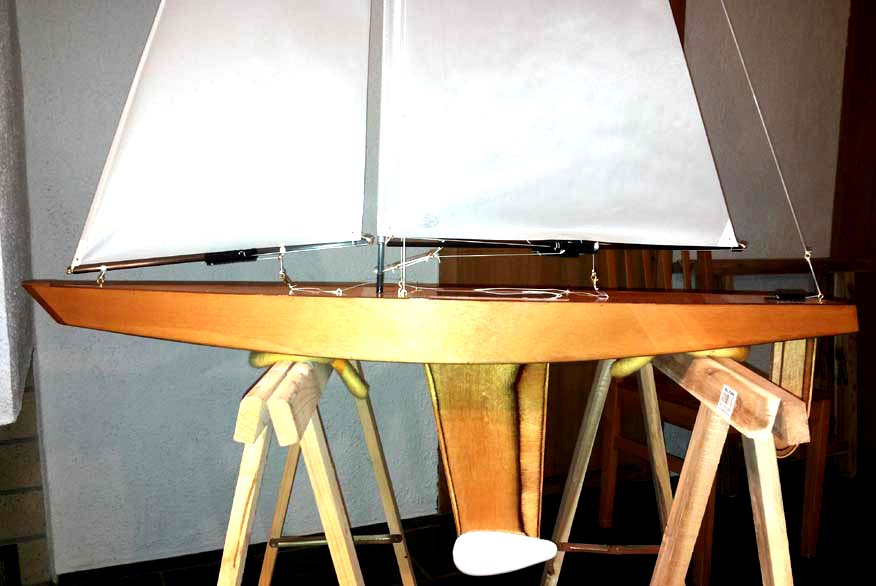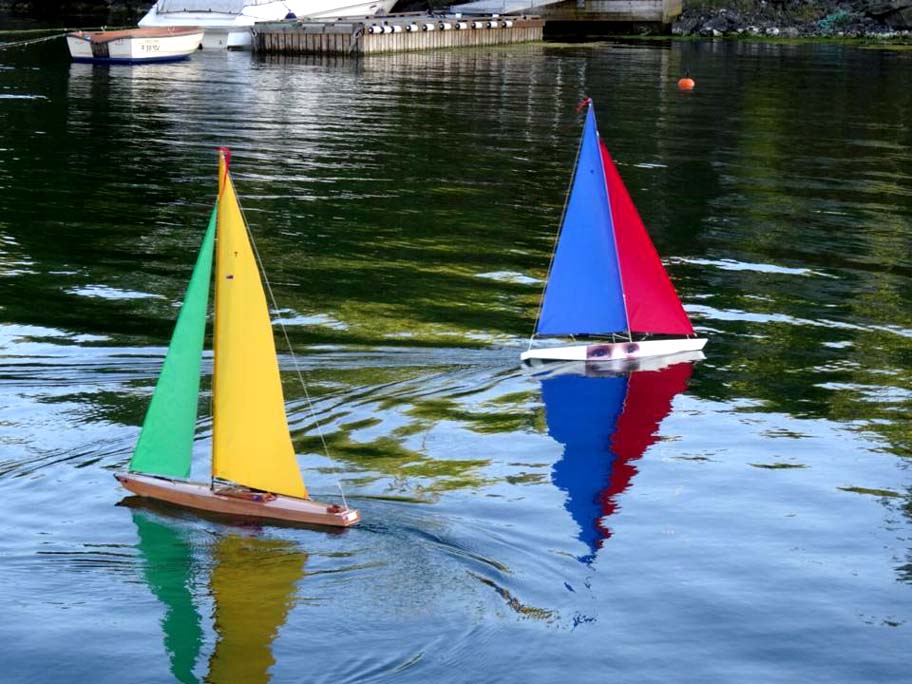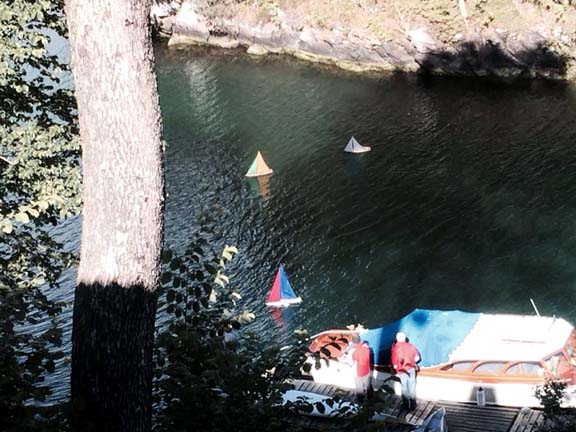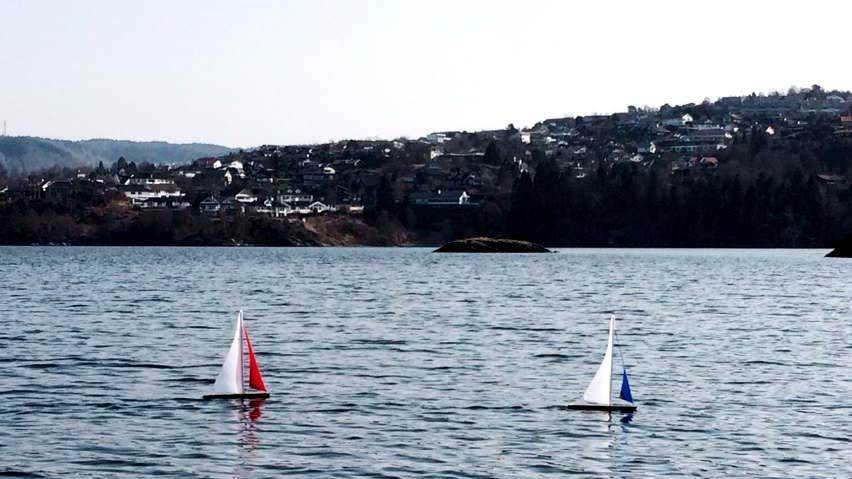 [More Great Owners' Pictures | T37 Pictures from the Port Townsend Wooden Boat Festival | Owners' Pictures Pages 1-7 | More Fun Pictures | T37 Radio Control | Desolation Sound | Excellent Sailing Performance | T Class Racing Sloop | T15 Racing Sloop | T12 Cruiser | Home | Order Form]