[More Great Owners' Pictures | T37 Pictures from the Port Townsend Wooden Boat Festival | Owners' Pictures Pages 1-7 | More Fun Pictures | T37 Radio Control | Desolation Sound | Excellent Sailing Performance | T Class Racing Sloop | T15 Racing Sloop | T12 Cruiser | Home | Order Form]
Regionals 2016!
A splendid event with over 20 T37s racing for trophies, hosted by the port Townsend and Port Ludlow Yacht Clubs on the West side of Puget Sound.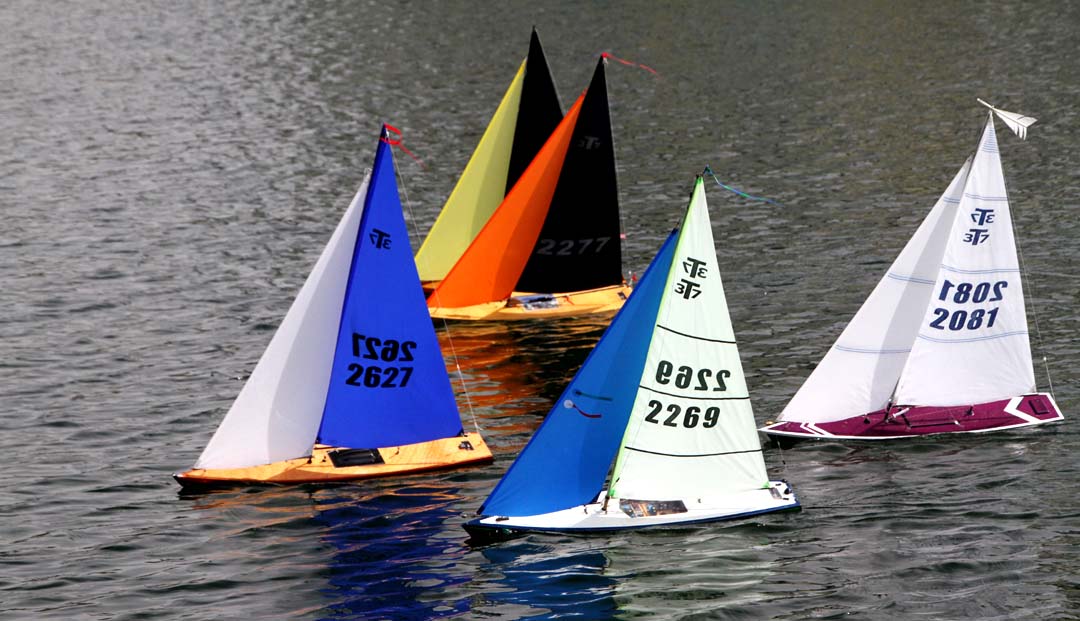 T-37 Beautiful Veneer Planked Deck
This is a wonderful example of how beautiful the deck can turn out with the veneer deck kit. The veneer deck kit consists of individual 1/4-inch wide strips of a thin mahogany veneer that lays on top of the standard deck to give the effect of a planked deck. This adds a few hours of building time to the kit, which is great for the builder who really enjoys the detail work, but the standard deck is also beautiful for the builder who is eager to get out sailing as quickly as possible.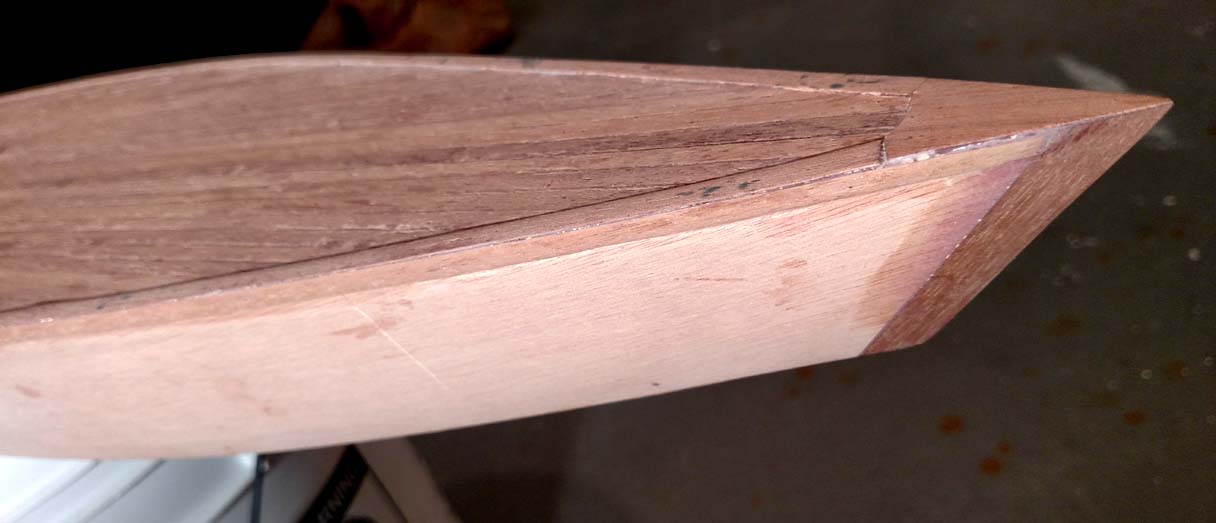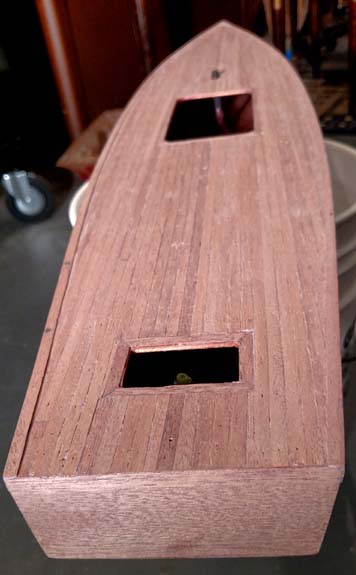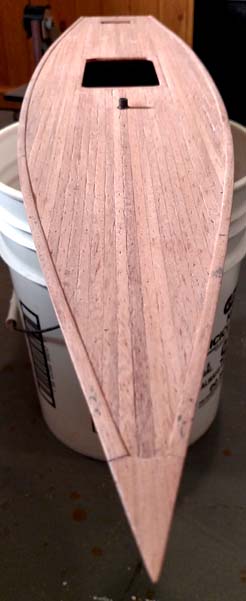 T47 Schooner
This is a nice example of the T-47 Schooner hull being assembled. There have been 105 of the T-47 Schooners built to date. The T-47 Schooner has been very popular with sailors who want a more traditional small ship look. In the Schooner, radio control controls the rudder and all four sails for an excellent sailing experience. Gaff rigged sails on the Schooner are fast and powerful on all courses off the wind because the sail area is lower down and so the boat can carry more sail in stronger winds. This makes for great performance which is typical of all gaff rigged boats, although upwind performance is not quite as efficient as with a Marconi sloop rig like the T-37 Racing Sloop.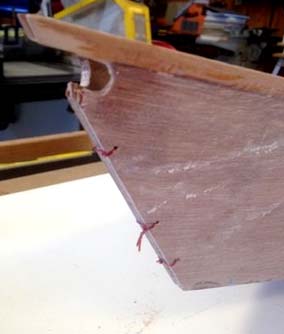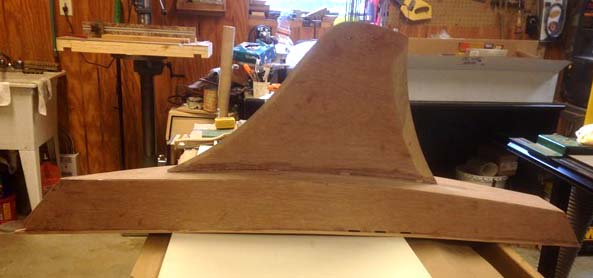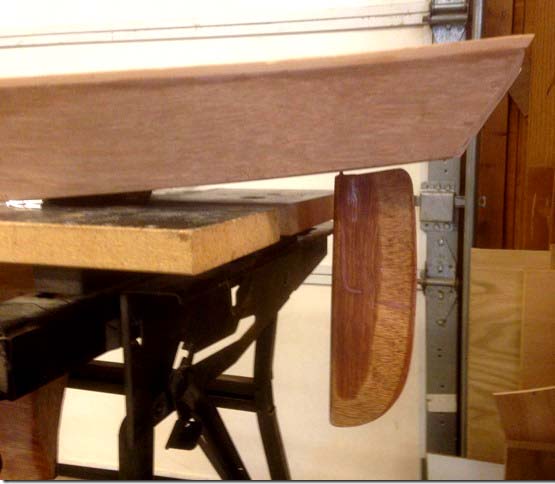 The T-37 Sailfish and Tug!
Ron Knight, current commodore of the Pacific Northwest Model Yacht Club, has built several of the T-37s for himself and for his grandchildren. When his grandson Will was ready for a T-37, Ron asked him what the theme of the boat should be, and Will replied that it should be a Sailfish! So that became the name of the boat and there is a sailfish on the sail. Will has become quite proficient racing his T-37 and more recently has entered sailing classes in a dinghy sailing program where he was a star because he already knew so much about sailing from having become an expert with his T-37!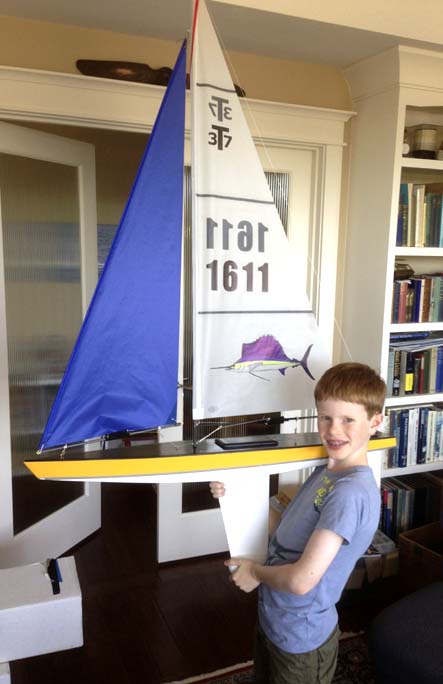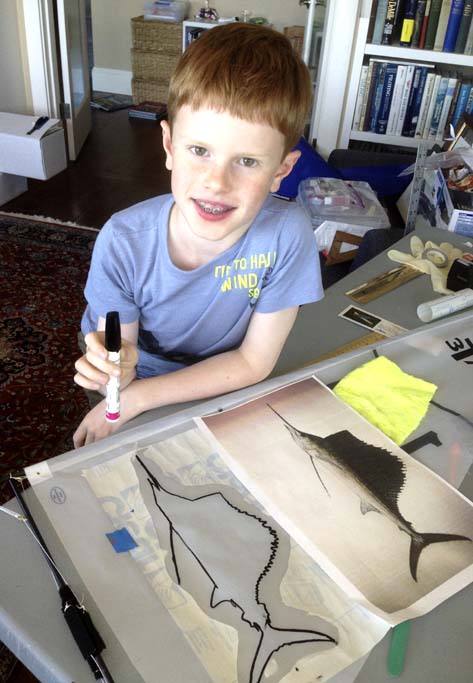 "Hi Will,
This is my grandson, Will, at 8-1/2, working on his T-37, "Sailfish." He talked about becoming an oceanographer, hence the name and color scheme, to mimic a sailfish." Ron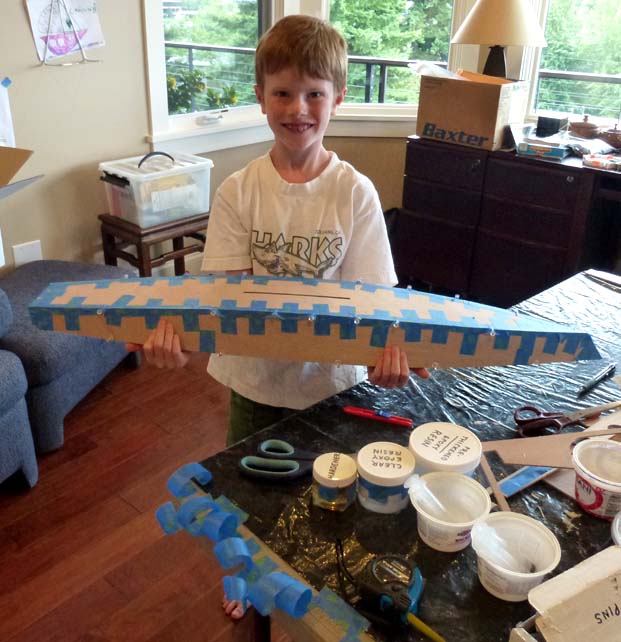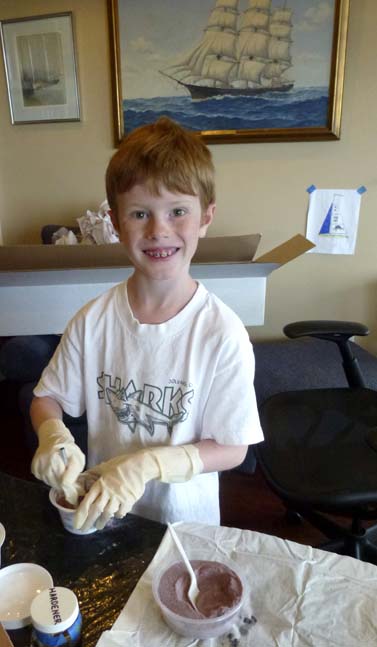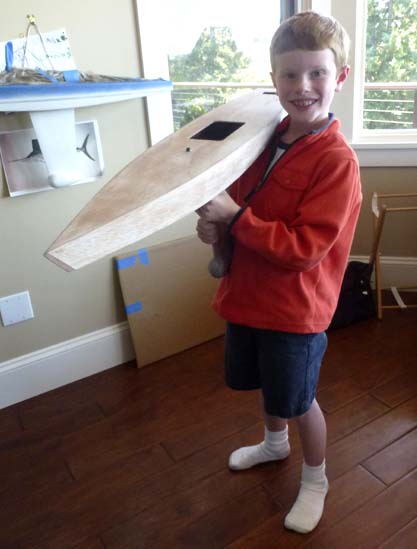 Here is the slightly customized T24 Tug that Ron has been building with a second grandson in New York.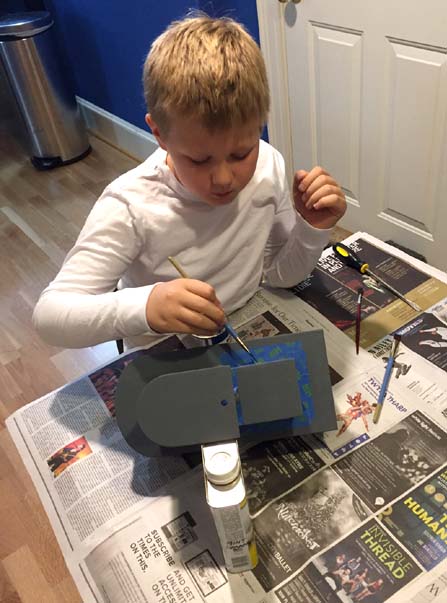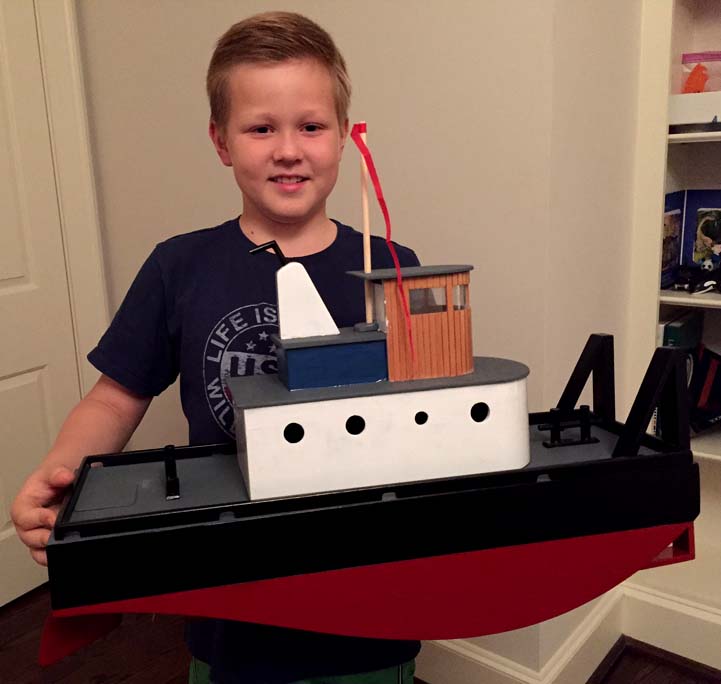 "We're building the tug in stages, when I can get to NY. Next visit will be final painting and details. He wants stairs up the back of the cabin! Ron."
Ron races his T-37 very actively with Seattle PNMYC. You can see more information about the PNMYC at pnmyc.org.
T-15 in Connecticut and Stellar T-37 Video!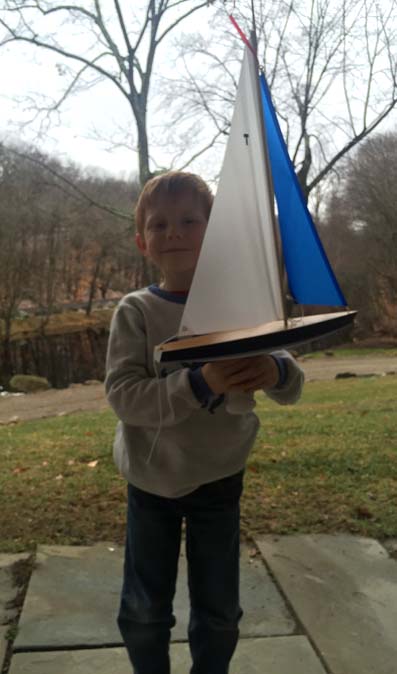 "Photo of my son Marlow (6) with his fully finished T15 which we both think looks great."
Rowley also sent us this super video of his T-37 sailing:
To watch this Splendid video of the T-37 Radio Controlled Model Sailing Fast, Click Here!
18 inch T-Class Racing Sloop Cruising the Pool -
What could be more relaxing than watching this free-sailing yacht navigate the glowing blue pool waters, especially at night!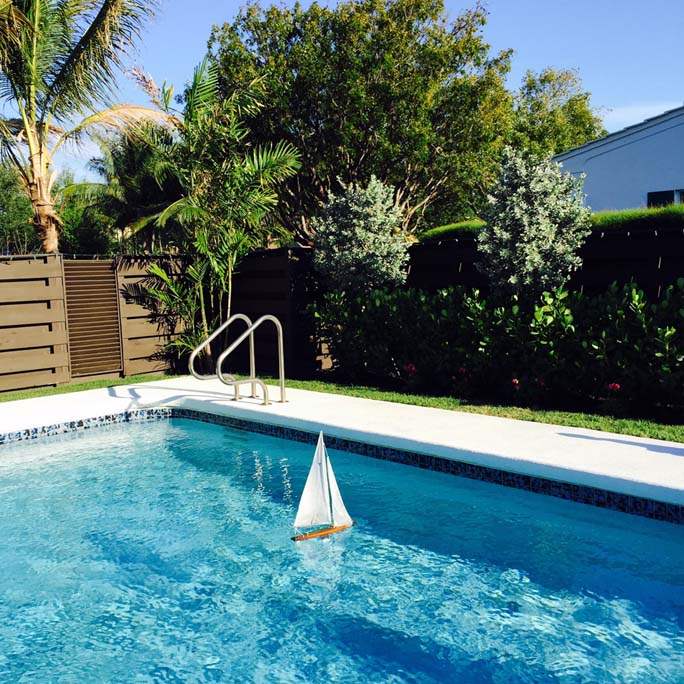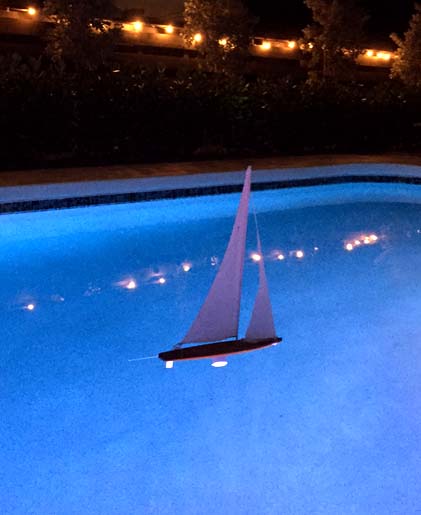 "Hi Will,
Nice speaking with you today. As you can tell I love your sailboats. I take photos quite often but my favorite thing is to watch it in the evening just effortlessly cruise the pool. Your boats are terrific! All the best, Sarah"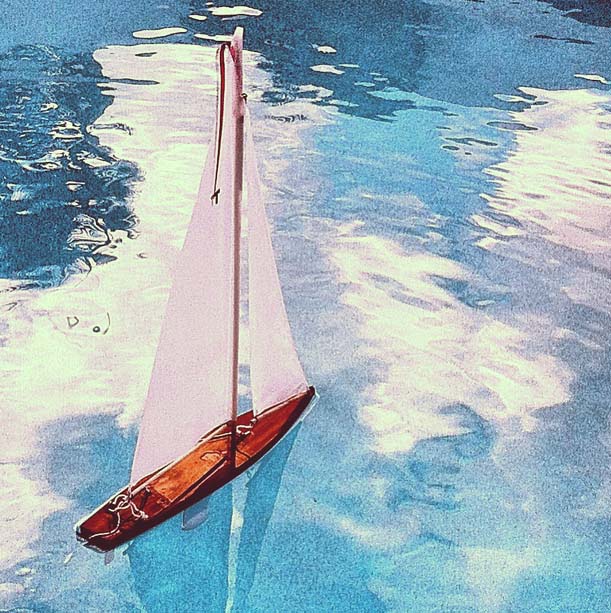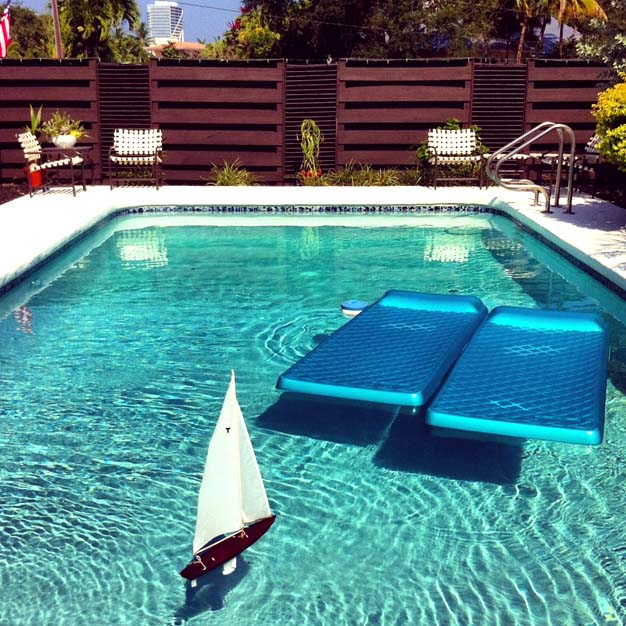 [More Great Owners' Pictures | T37 Pictures from the Port Townsend Wooden Boat Festival | Owners' Pictures Pages 1-7 | More Fun Pictures | T37 Radio Control | Desolation Sound | Excellent Sailing Performance | T Class Racing Sloop | T15 Racing Sloop | T12 Cruiser | Home | Order Form]