[More Great Owners' Pictures | T37 Pictures from the Port Townsend Wooden Boat Festival | Owners' Pictures Pages 1-7 | More Fun Pictures | T37 Radio Control | Desolation Sound | Excellent Sailing Performance | T Class Racing Sloop | T15 Racing Sloop | T12 Cruiser | Home | Order Form]
Regionals 2016!
A splendid event with over 20 T37s racing for trophies, hosted by the port Townsend and Port Ludlow Yacht Clubs on the West side of Puget Sound.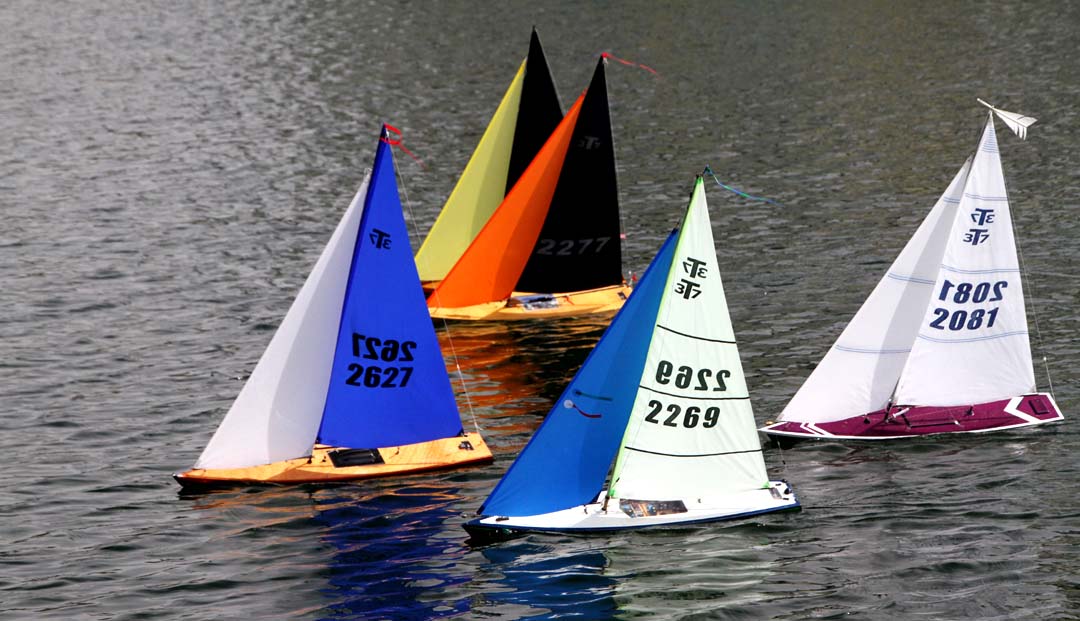 T-37 Wood-Working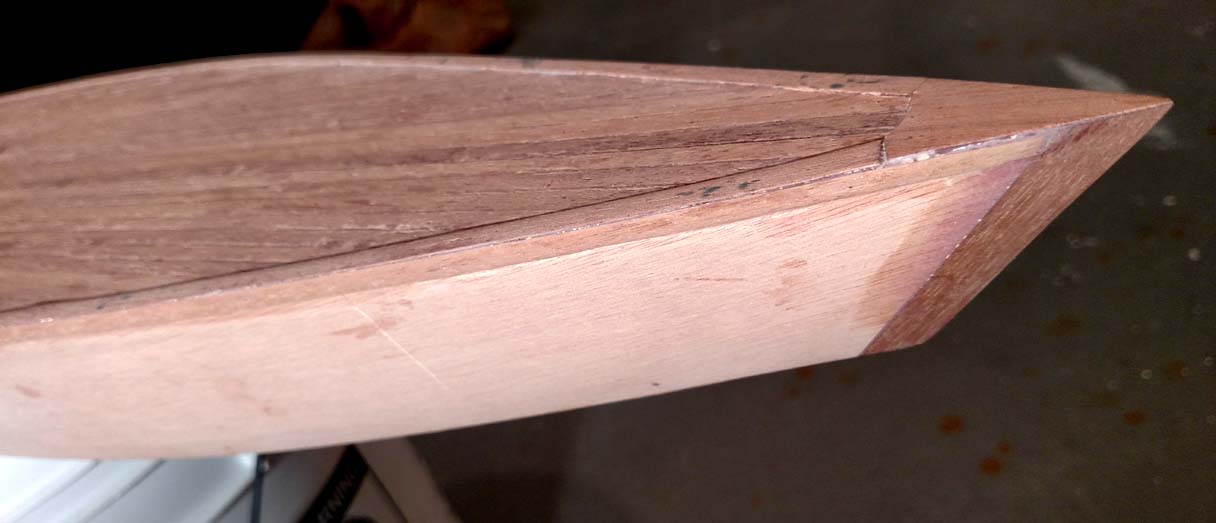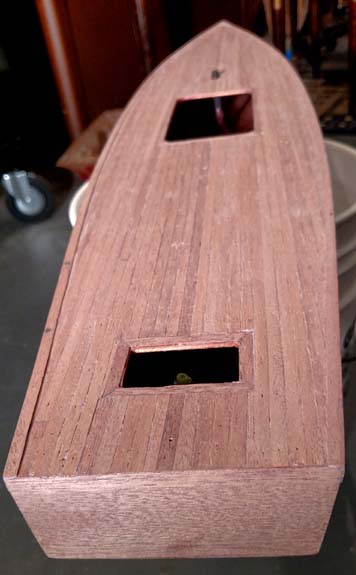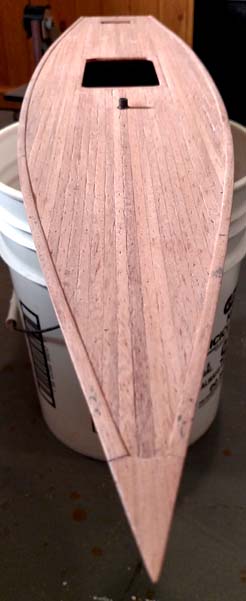 T47 Schooner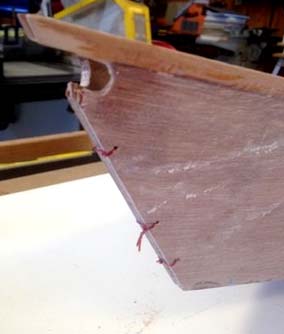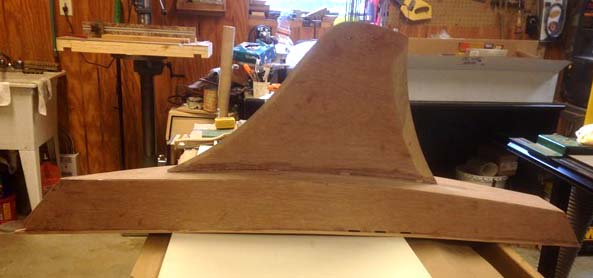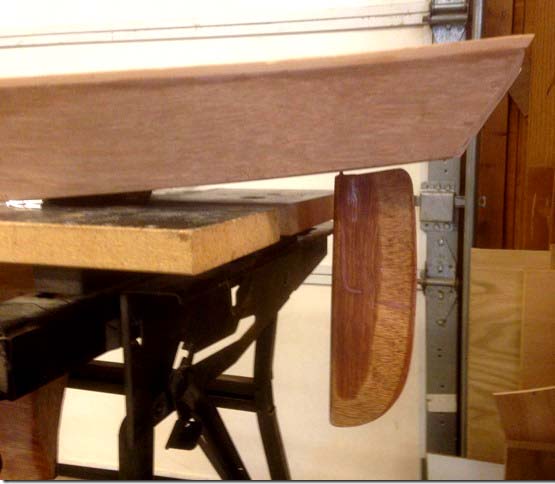 The T-37 Sailfish and Tug!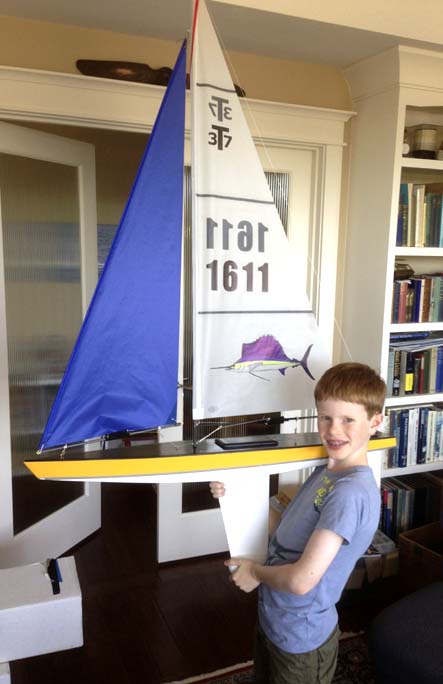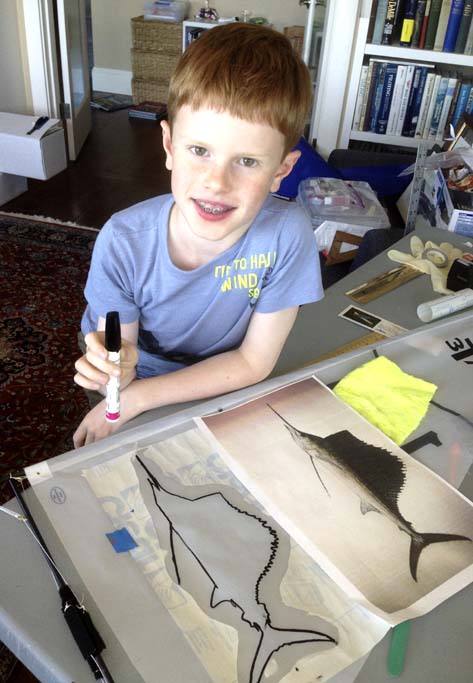 "Hi Will,
This is my grandson, Will, at 8-1/2, working on his T-37, "Sailfish." He talked about becoming an oceanographer, hence the name and color scheme, to mimic a sailfish." Ron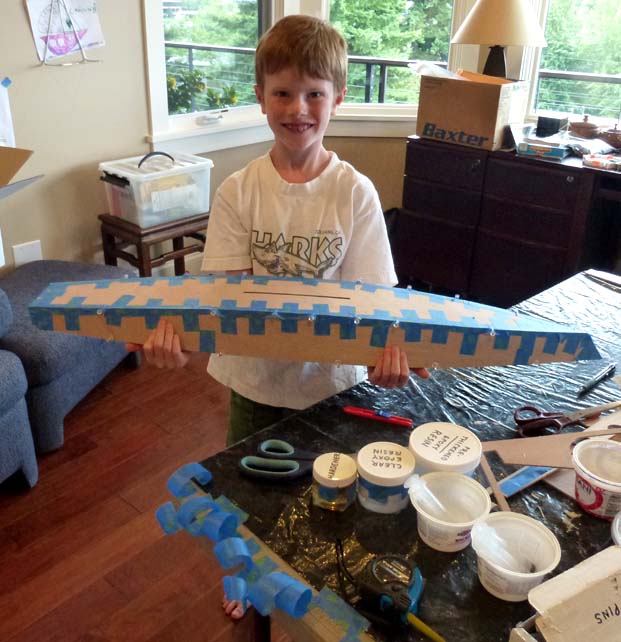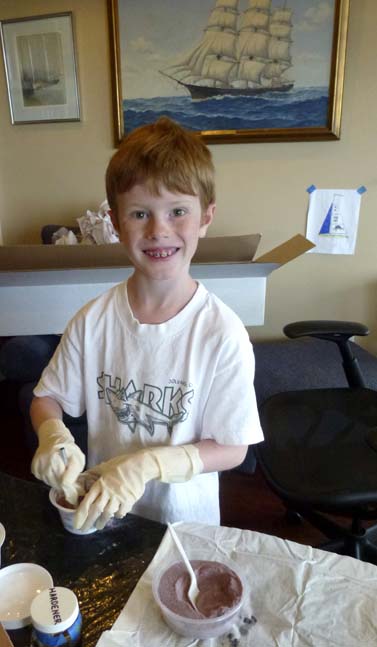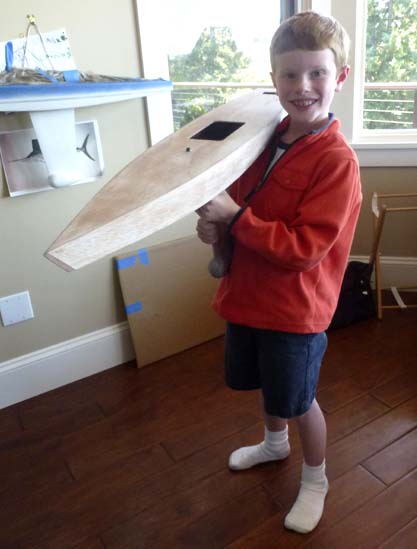 "We're building the tug in stages, when I can get to NY. Next visit will be final painting and details. He wants stairs up the back of the cabin!" Ron
Ron has built Tippecanoe boats for all of his grandchildren as well as two T37s which he races himself very actively as a member of the PNMYC. Here is the slightly customized T24 Tug that Ron has been building with his grandson in NY.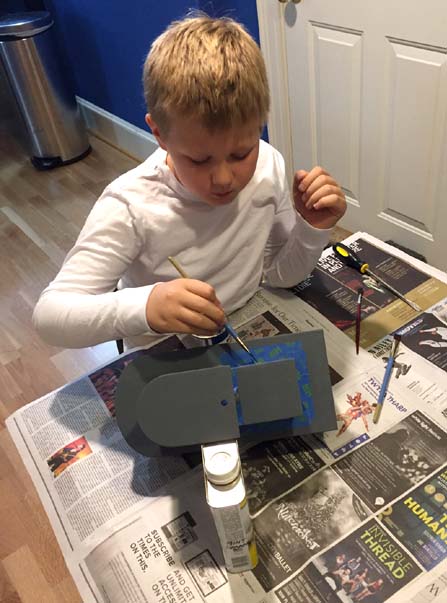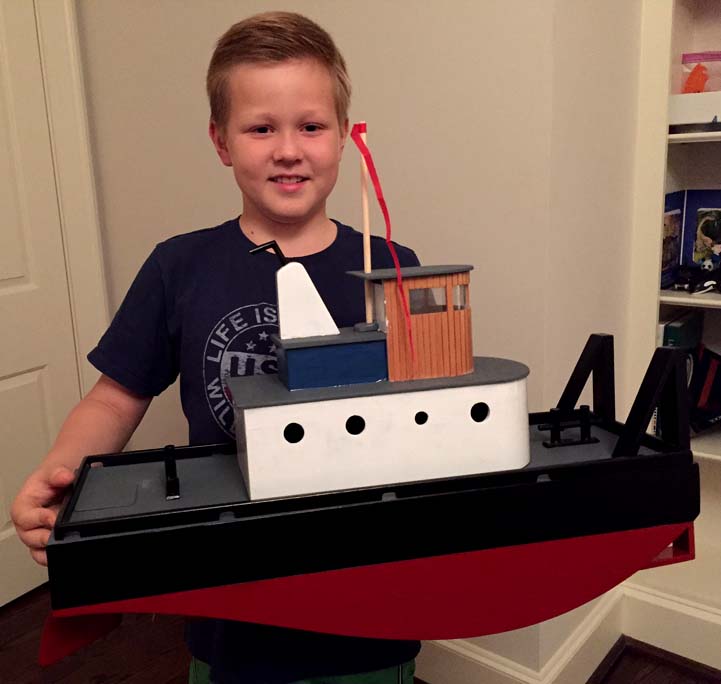 T-15 in Connecticut and Stellar T-37 Video!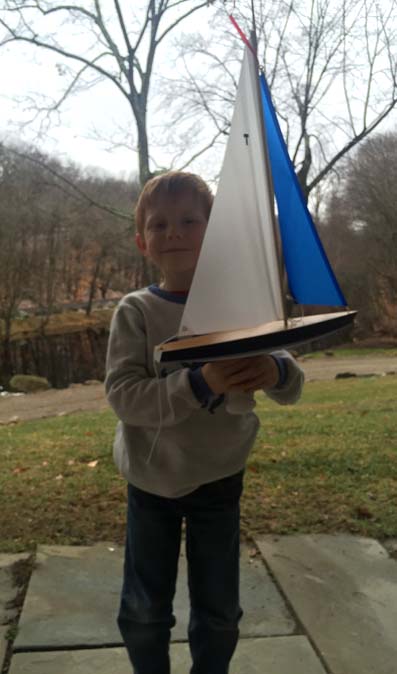 "Photo of my son Marlow (6) with his fully finished T15 which we both think looks great."
Rowley also sent us this super video of his T-37 sailing:
To watch this Splendid video of the T-37 Radio Controlled Model Sailing Fast, Click Here!
18 inch T-Class Racing Sloop Cruising the Pool -
What could be more relaxing than watching this free-sailing yacht navigate the glowing blue pool waters, especially at night!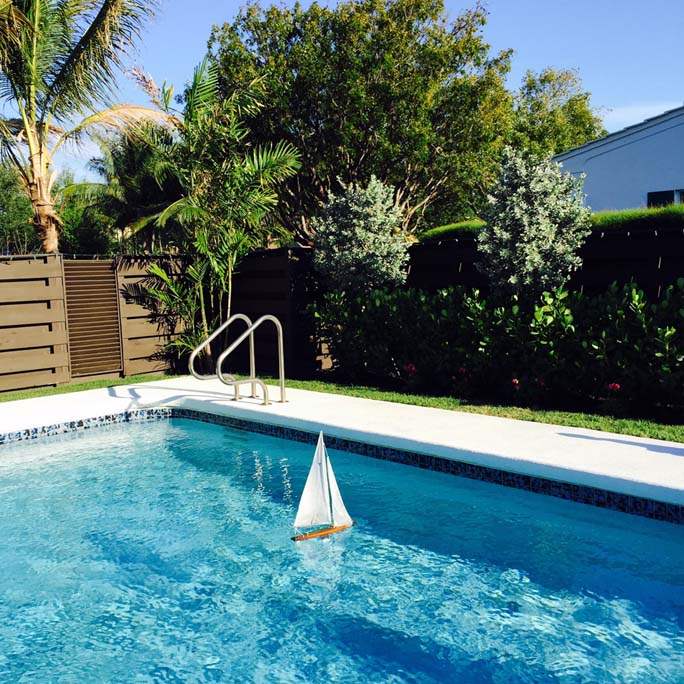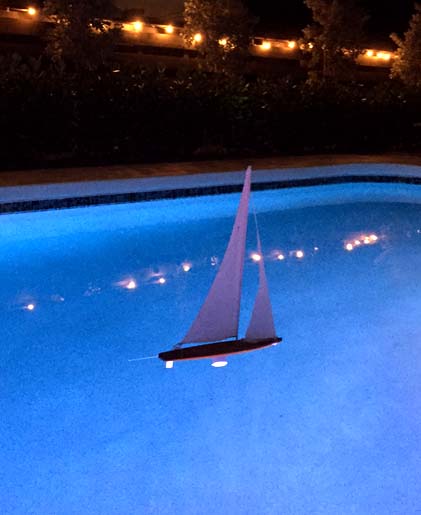 "Hi Will,
Nice speaking with you today. As you can tell I love your sailboats. I take photos quite often but my favorite thing is to watch it in the evening just effortlessly cruise the pool. Your boats are terrific! All the best, Sarah"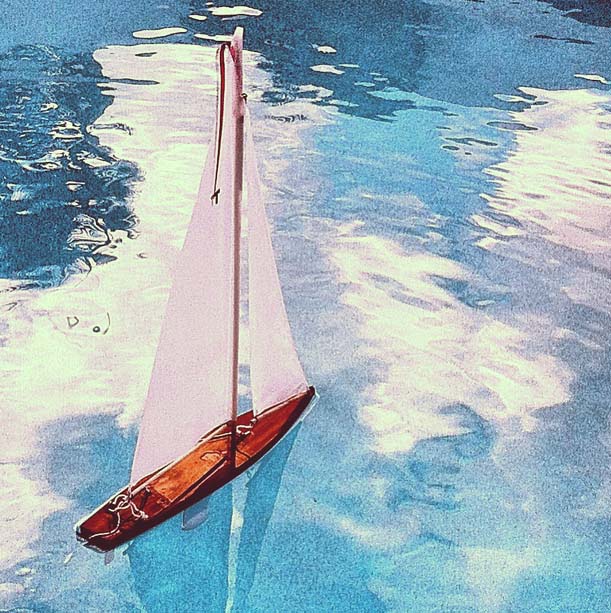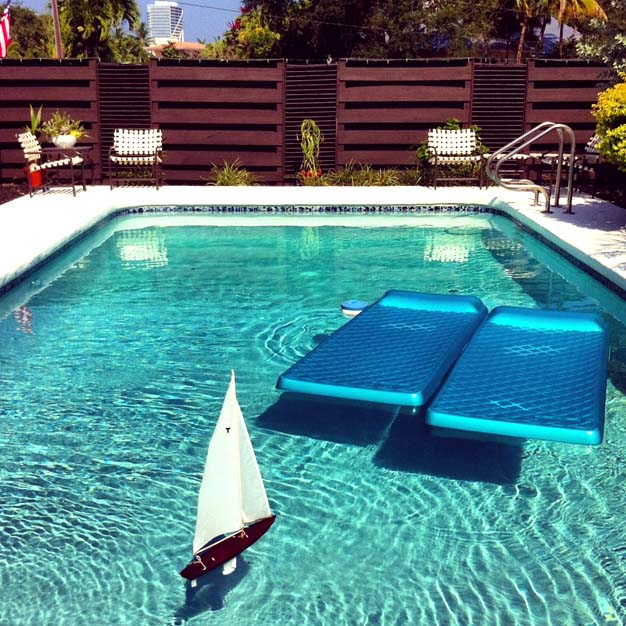 [More Great Owners' Pictures | T37 Pictures from the Port Townsend Wooden Boat Festival | Owners' Pictures Pages 1-7 | More Fun Pictures | T37 Radio Control | Desolation Sound | Excellent Sailing Performance | T Class Racing Sloop | T15 Racing Sloop | T12 Cruiser | Home | Order Form]