[More Great Owners' Pictures | T37 Pictures from the Port Townsend Wooden Boat Festival | Owners' Pictures Pages 1-7 | More Fun Pictures | T37 Radio Control | Desolation Sound | Excellent Sailing Performance | T Class Racing Sloop | T15 Racing Sloop | T12 Cruiser | Home | Order Form]
T-50 Trimaran from Fairlee, Vermont on the Connecticut River!
"Hi Will, Just wanted to send you a picture of the T50 that we bought this winter, under sail on the Connecticut River. Had a huge amount of fun building it and now having a lot of fun learning how to sail a multihull. Completely different than the monohulls. The instruction manual on how to build it was very good and now I find myself going back to it for sailing tips. Especially on how to master the back and tack technique. Also sending a picture of Melanie and myself having a "friendly" race with the T37 and a plastic model. Very ,Very happy with both boats we got from you. They are beautiful on the water. Many thanks again, Bob Swenson"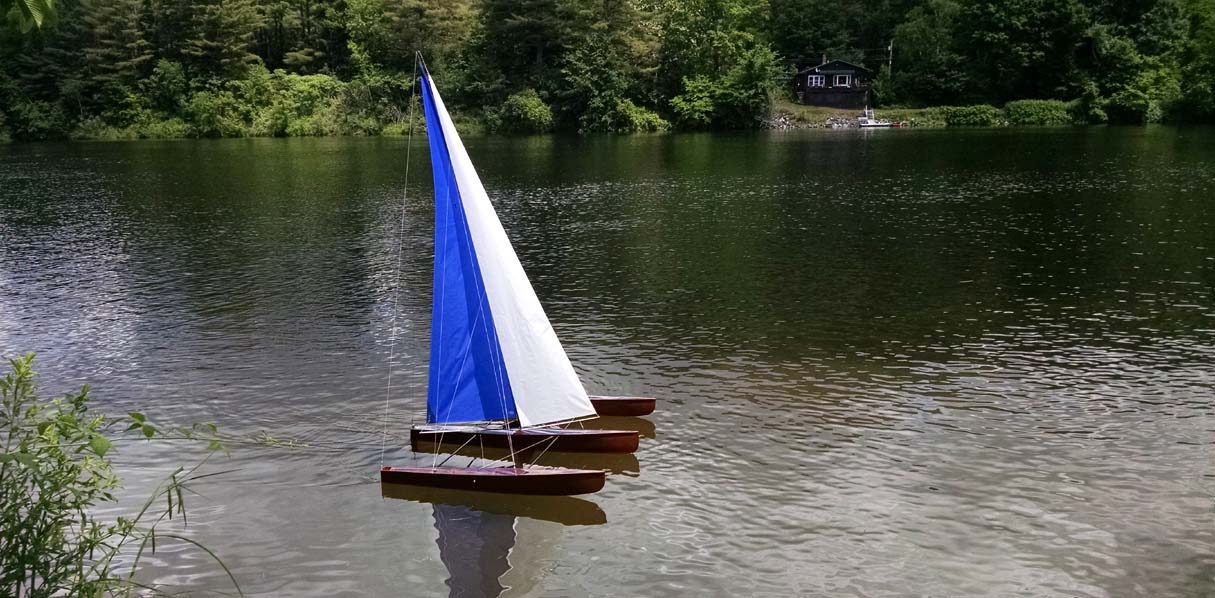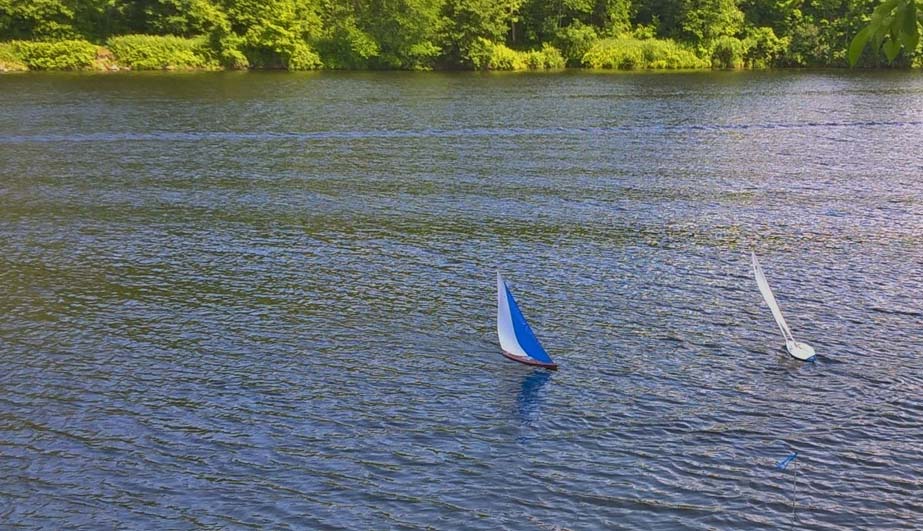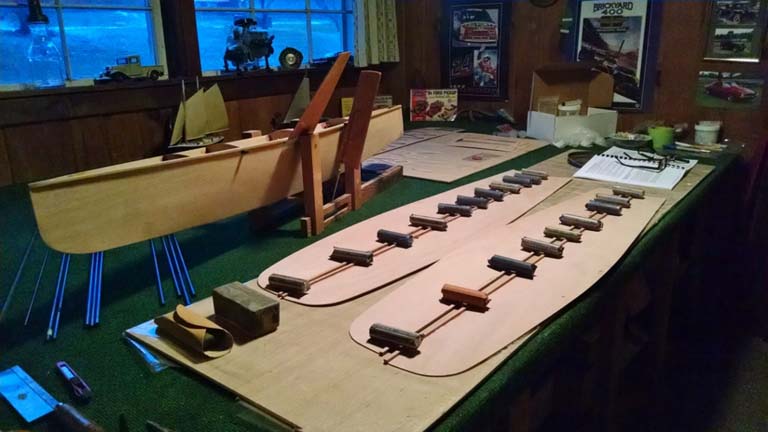 "Will, Just wanted to thank you and send you a couple of pictures of the T50 Trimaran in progress. We are the farmers from Vt that you recently sent this model boat to. I am truly enjoying myself. The instructions are fantastic. After building the T37 a few years back, it helps a lot with building this one, and understanding the techniques. Thanks again, Bob (& Melanie)"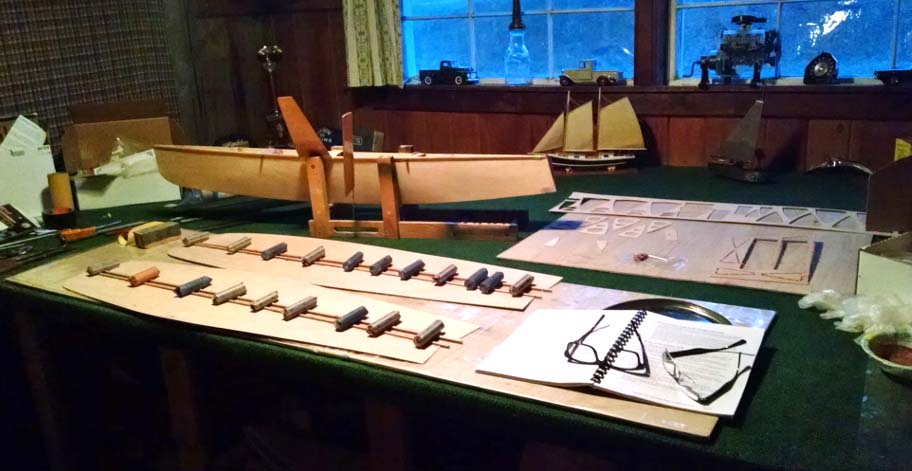 T-37 Racing Sloop BHOY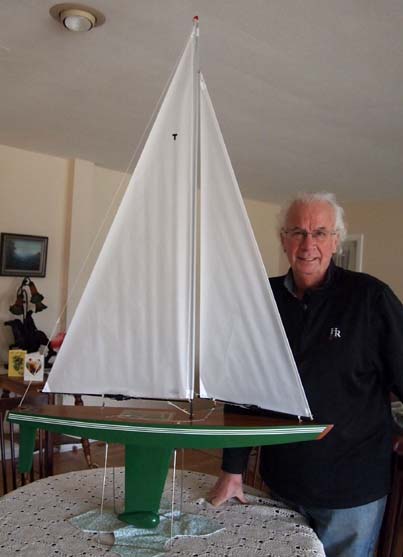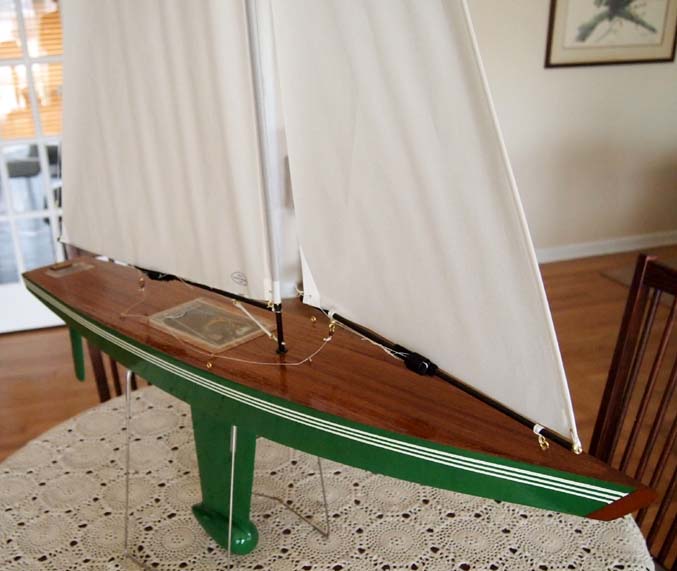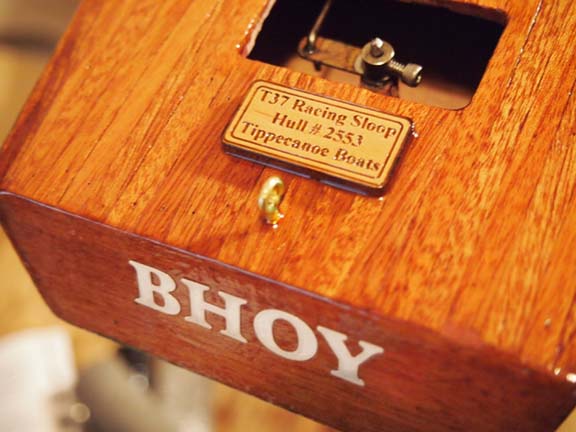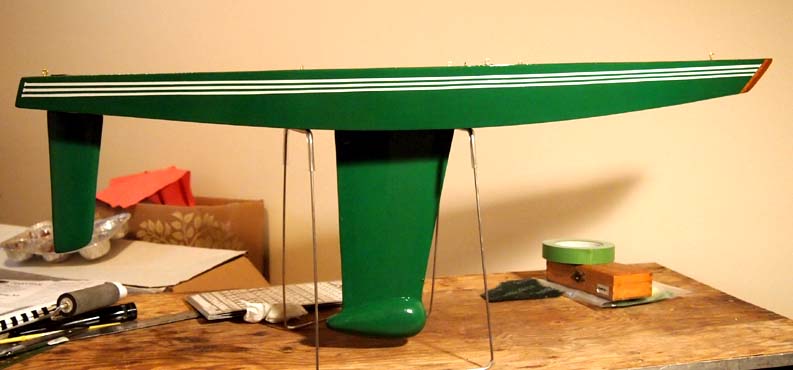 T-37 SuperBEE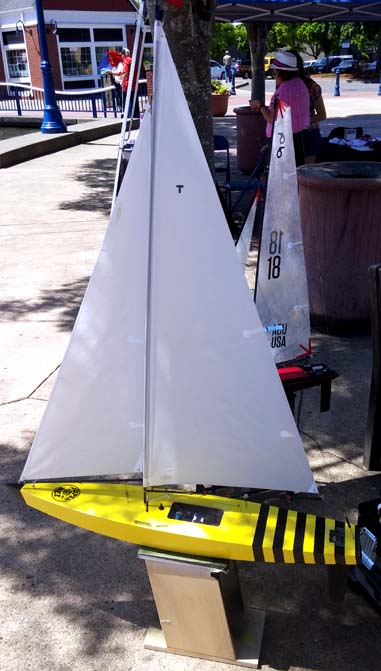 T-18 Schooner Sailing Down the Swim Lanes
"Will, Thank you again for putting together such a beautiful 18" Schooner for our USNA Plebe candidate Eleonore. I hope you can add this new model to your routine selection of fine 18" boats. Eleonore was excited to see it making its way down her swim lane at her last home meet. All the best. John Porter"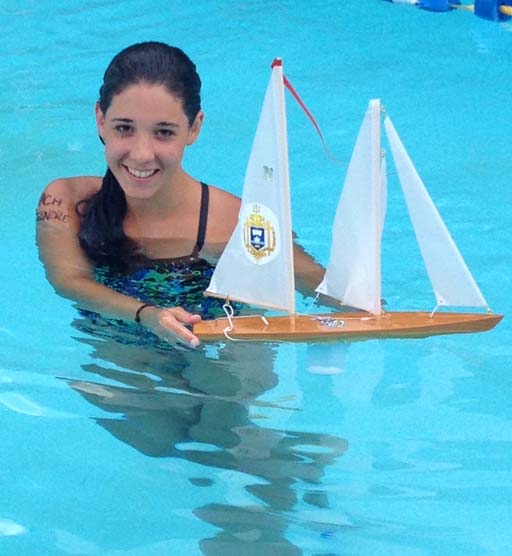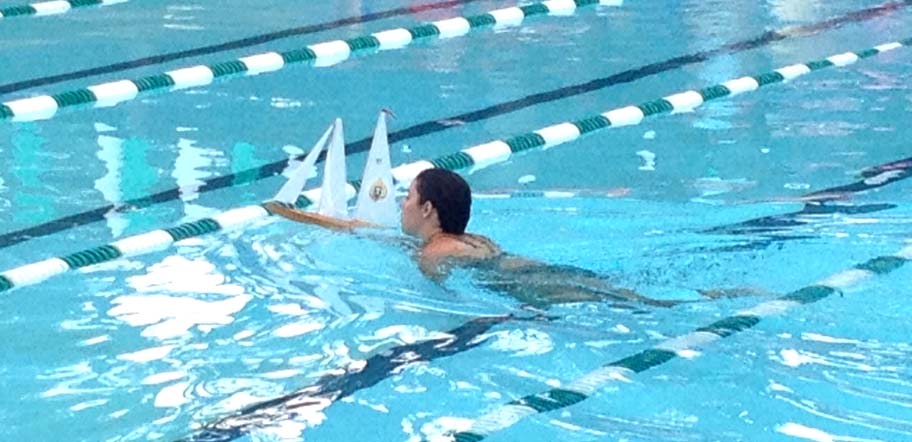 Impressive T-37 Collection!
Rob Mulder of North Vancouver, British Columbia is an amazing builder. He does phenomenal high-tech carbon fiber work on some of the fastest racing boats in the world. He is internationally famous for building Mulder's boards in his company Roberts Composites (www.robertscomposites.com). These are some of the fastest windsurfing boards in the world. Rob also loves the T37s. As you can see, he has built a lot of them for himself and his sons to race! Rob has also hosted numerous building sessions for other Vancouver builders of the T37. It's a fun time together visiting and building and then racing the T37s. The T37 Canadian National Championships have been held in Vancouver or nearby Steveston for the last four years. It's a great group of sailors, fun, relaxed, but very competitive! You can see more of Rob's work on the Tippecanoe Master Craftsmen pages at www.modelsailboats.com/craftsman.html .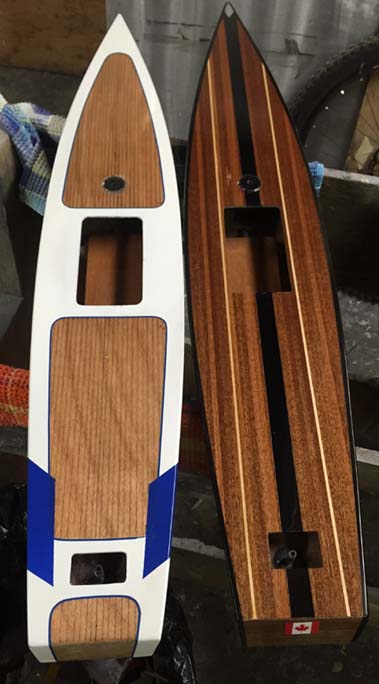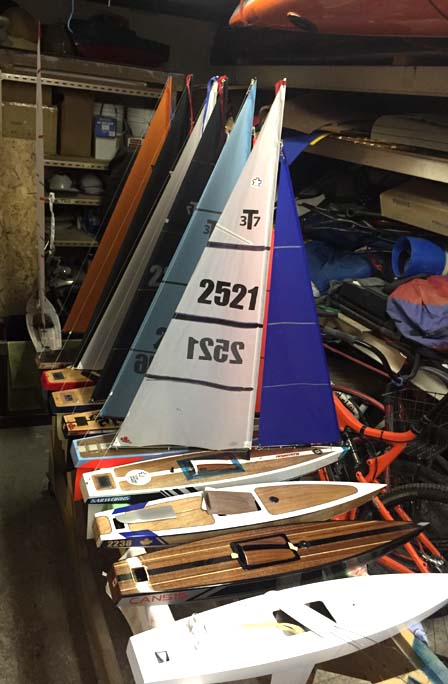 Great T-24 Tug Build and T-37 Paintjob
"Hi Will,
Turner (8 years old) and his Granddad, Ron Knight, were able to get this much of the T24 tugboat built in 5 days. It is actually water-ready! Granddad's next visit to Bronxville NY, will get paint and some deck details added. The quality of the kit and instructions are commendable!
Ron"
By the way, the T-37 is actually Rob Mulder's work, but the colors look great next to Turner and his tug!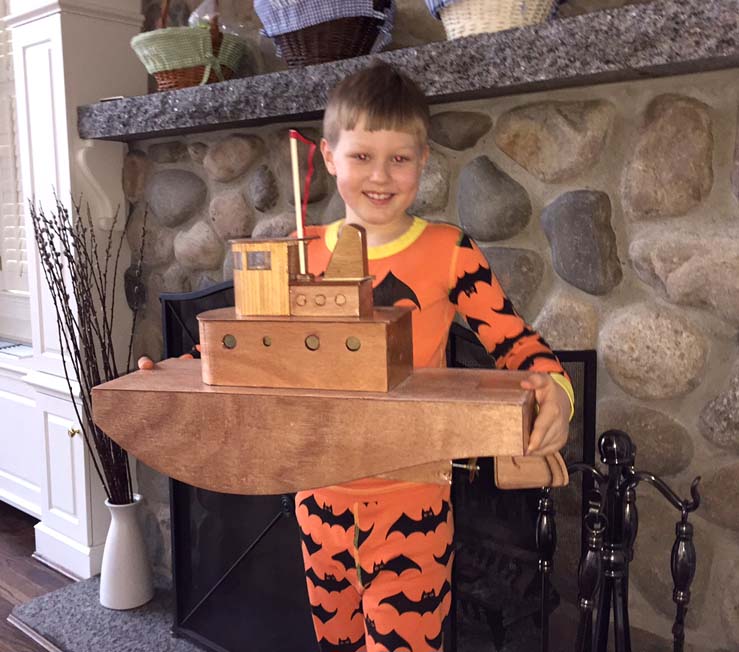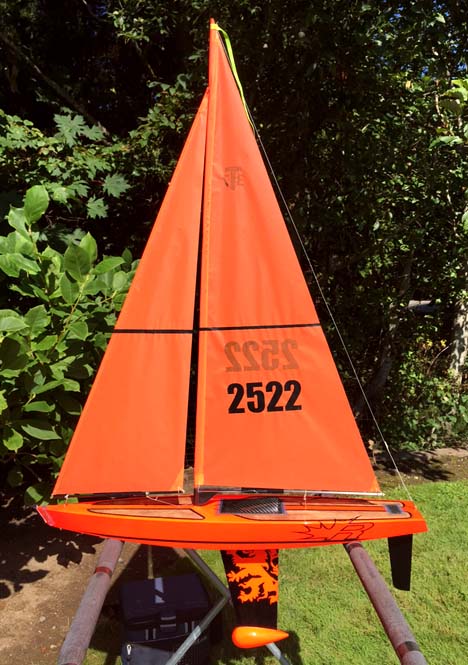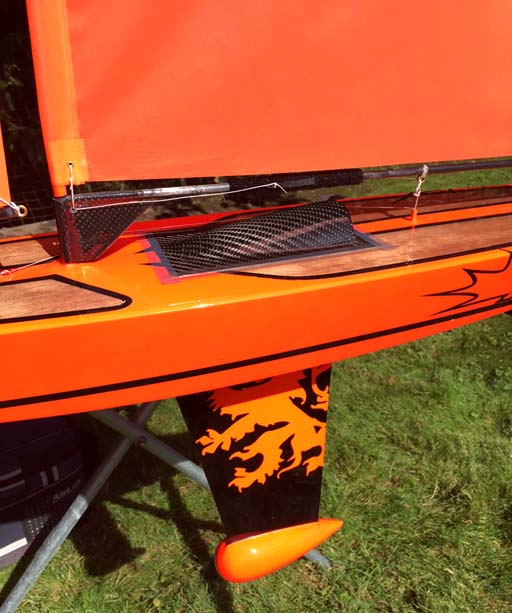 Maiden Voyage on the Water

"I am writing to let you know how much fun my 11 year old grandson and I have had building this beautiful boat. And better yet, our maiden voyage was a great success! We couldn't be happier! Thanks, Steve"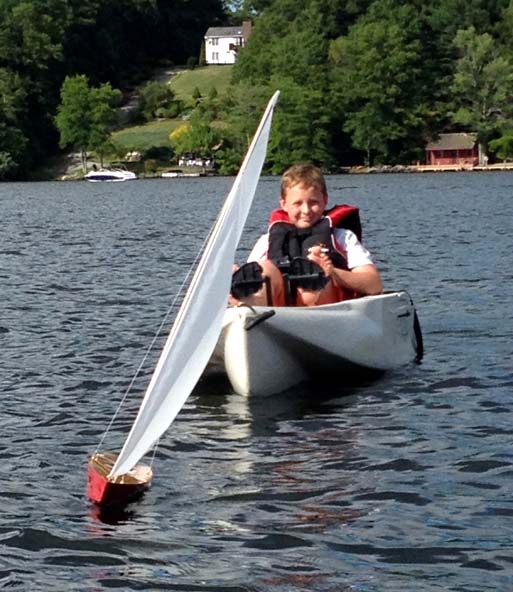 Two T-37s Boats Out on Spectacle Lake, WA
Terri has worked with us at Tippecanoe since 2012! She built a T-37 boat with her husband. Each summer, they go on a family trip to Spectacle Lake in Tonasket, WA. She brings her boat every year to have some fun on the lake! The whole family has a blast sailing her T37. Her nephew, Kolby had so much fun sailing Terri's boat, that he decided to build his own T-37 a couple of years after Terri. Kolby chose blue and green sails to represent the Seattle Seahawks! Terri's friend Geoff from Seattle also comes on the trip, and he has a T27. Now there are three boats sailing together every summer on this beautiful lake! If you call Tippecanoe Boats, there is a good chance you will get to talk to Terri! (1-800-206-0006). Call us any time to talk about sailing!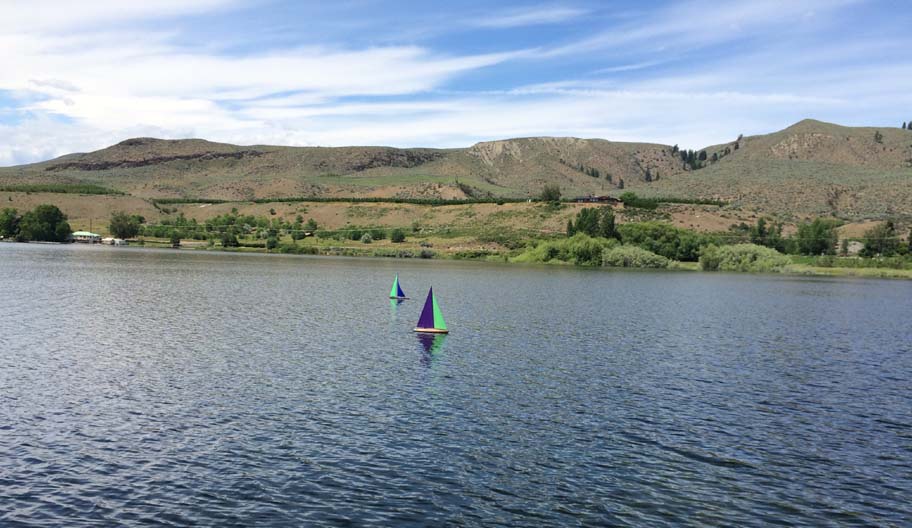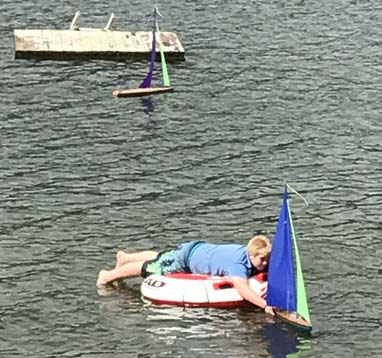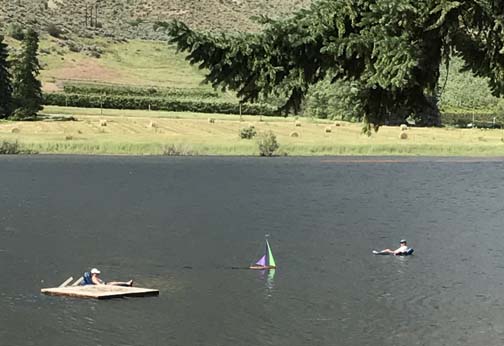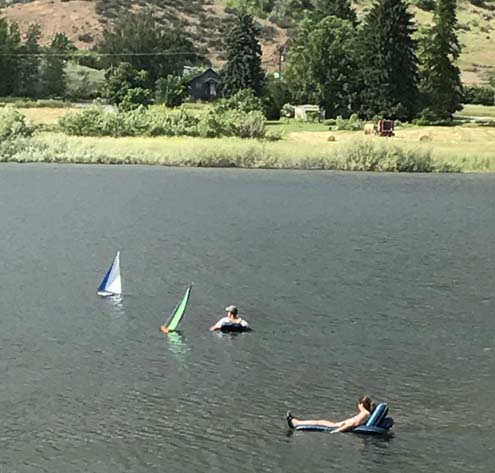 [More Great Owners' Pictures | T37 Pictures from the Port Townsend Wooden Boat Festival | Owners' Pictures Pages 1-7 | More Fun Pictures | T37 Radio Control | Desolation Sound | Excellent Sailing Performance | T Class Racing Sloop | T15 Racing Sloop | T12 Cruiser | Home | Order Form]