[More Great Owners' Pictures | T37 Pictures from the Port Townsend Wooden Boat Festival | Owners' Pictures Pages 1-7 | More Fun Pictures | T37 Radio Control | Desolation Sound | Excellent Sailing Performance | T Class Racing Sloop | T15 Racing Sloop | T12 Cruiser | Home | Order Form]
This is a wonderful story about how building and sailing the T-37 named "Recovery" helped Charlie Recover from his major medical challenges.
"Dear Will,
Above and below you will find the "Recovery" which I built over the last five months. It took me so long since it was one of the means of recovery for me from 4th stage lymphoma and open heart surgery. The instructions were easy to follow even for someone with "chemo brain" like me. It helped me move from not being able to write well to fairly decent dexterity. I had something to look forward to each day! Thank you for your kit and wonderful design. The middle of the summer I launched and have loved sailing her ever since! Thanks so much! Maybe the T50 next!
Charlie"
"In the depth of winter, I finally learned that within me there lay an invincible summer."
― Albert Camus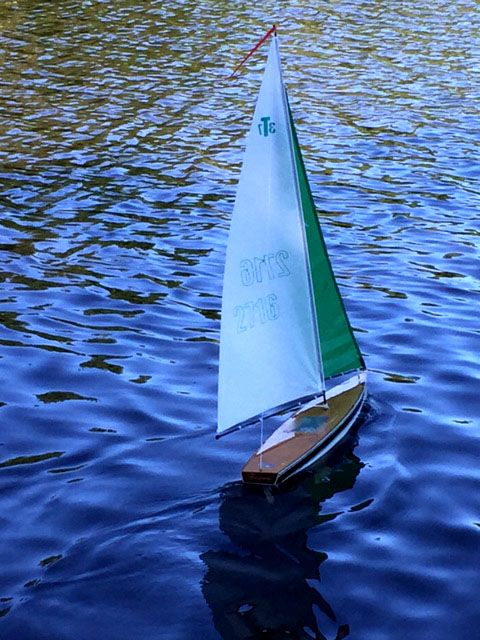 Custom T-50 Mod Carbon, Hull #176!
"Hi Will. Just some pics of the completed project. Hope to get some decent in-the-water shots soon! -Nate"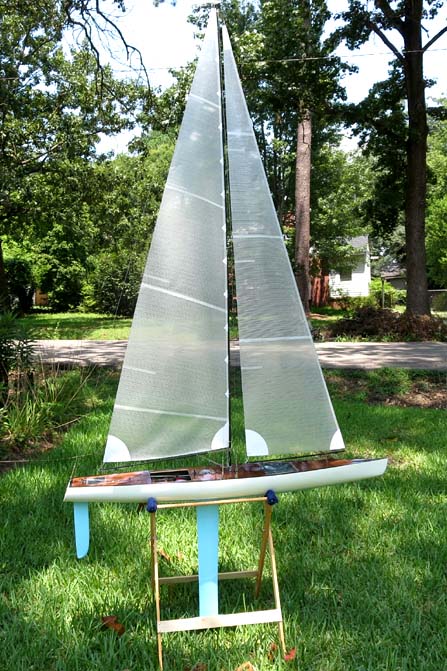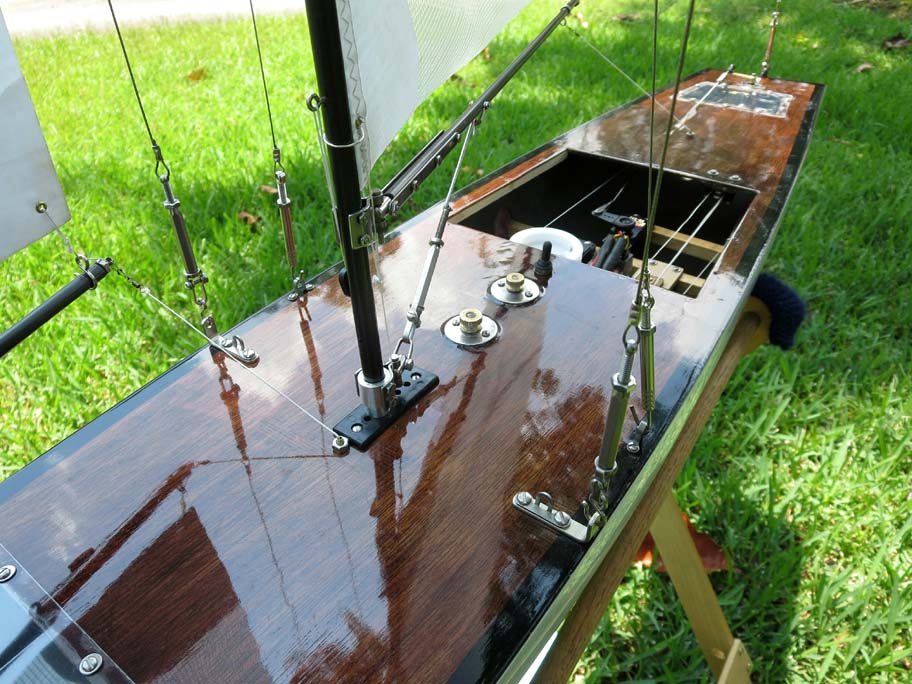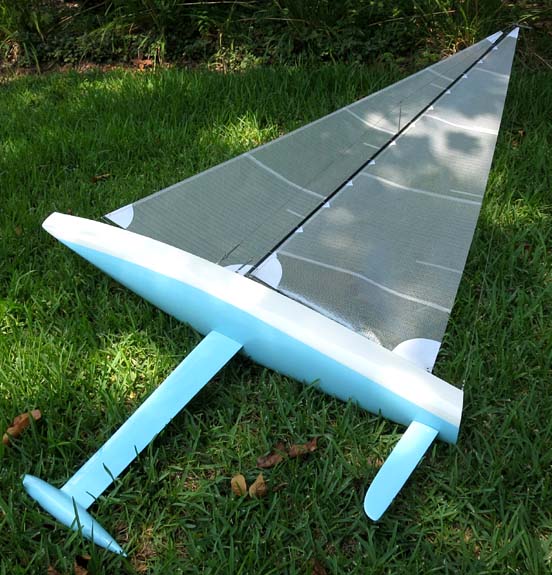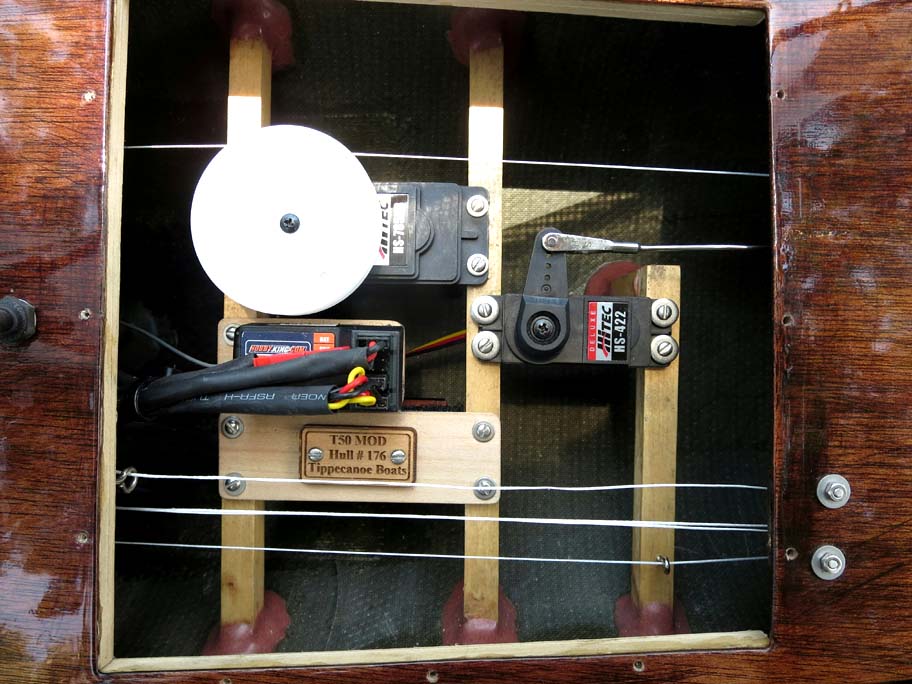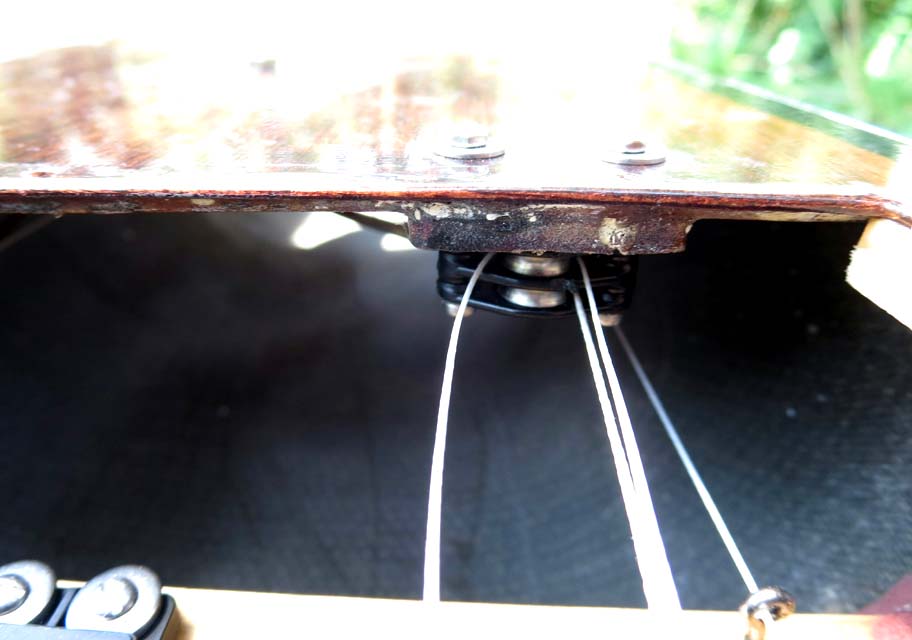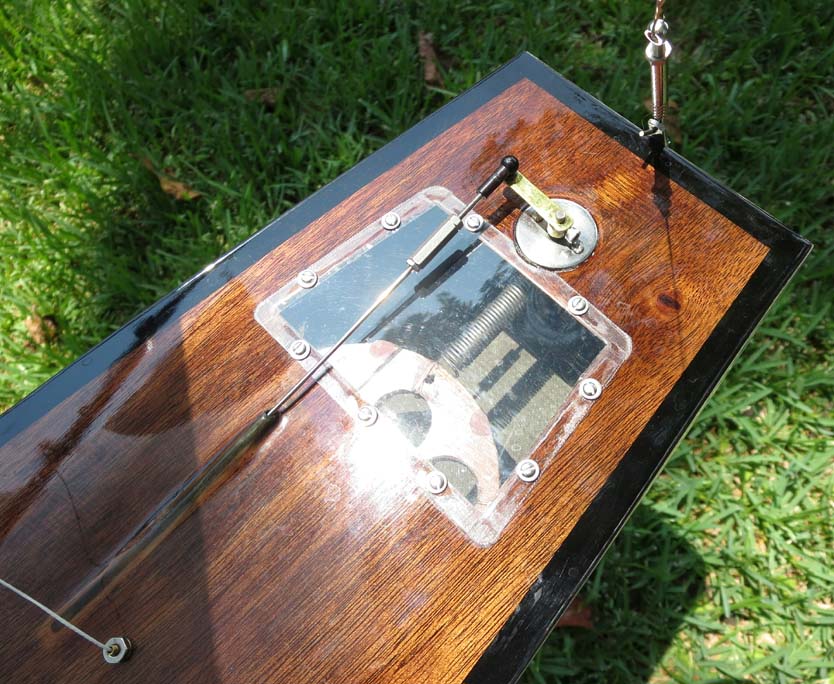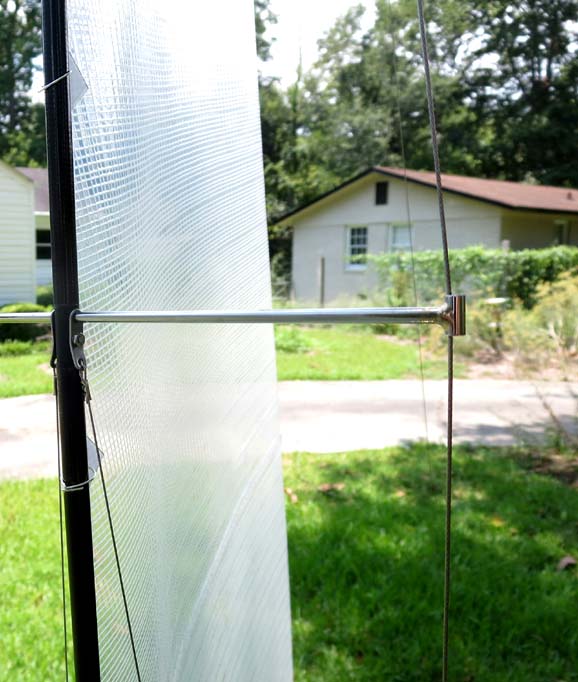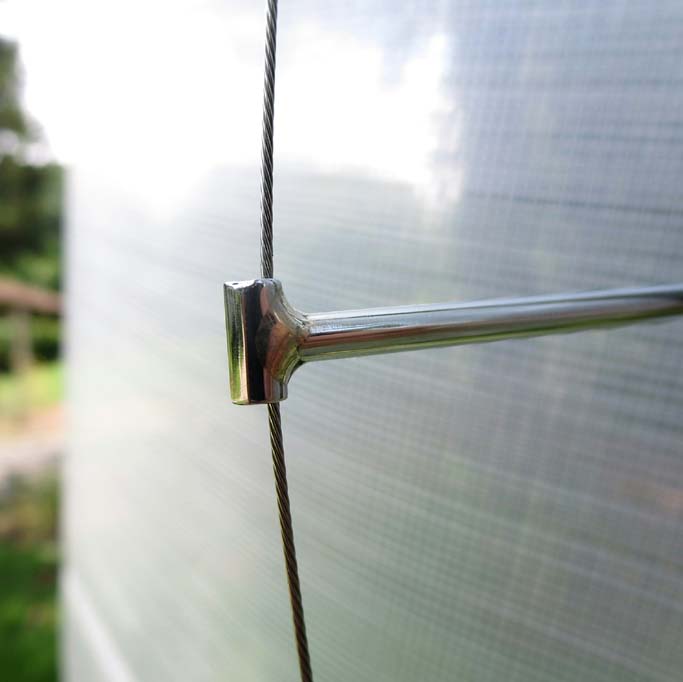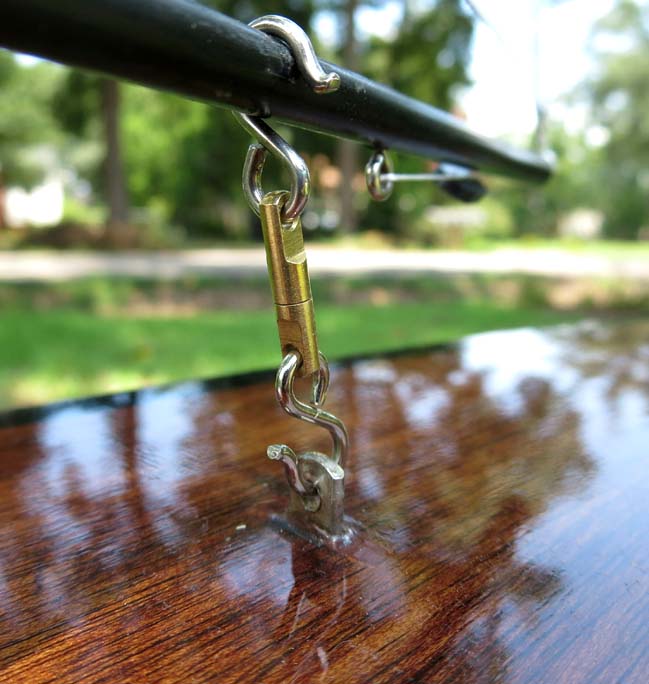 T-65 Hull #17 in Progress!
"Good evening will. Robert here. Here's some old pics. Very excited about that new sail material. Boy, I can't wait to get her wet. As you can see I've added dual rudder rods, also I've machine some flounder plates for the mast stays, the receiver tray has 10 thousandth of space on both sides going into hole, tight!! I guess I'll ask first, if I can send some pics of my two masted wish bone schooner. Ok more pictures on the way. Thank you very much. -R. Lanini"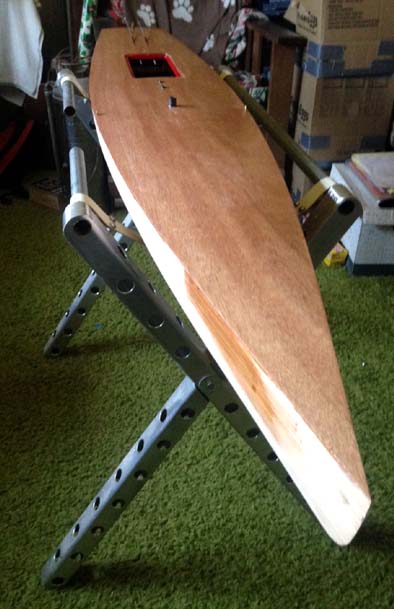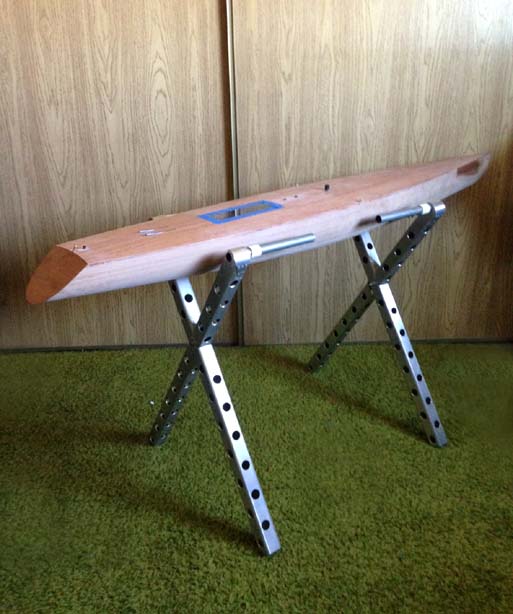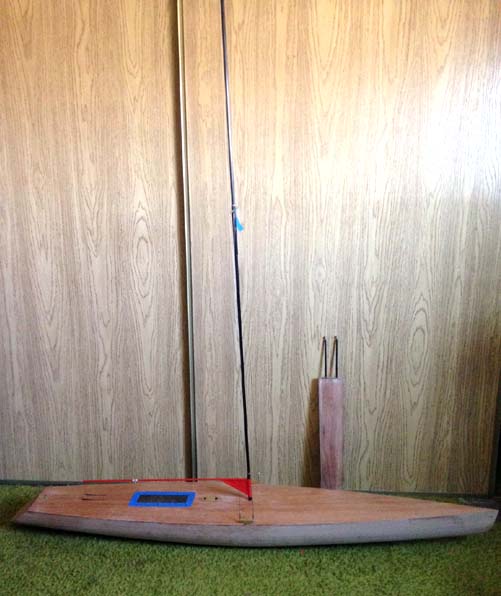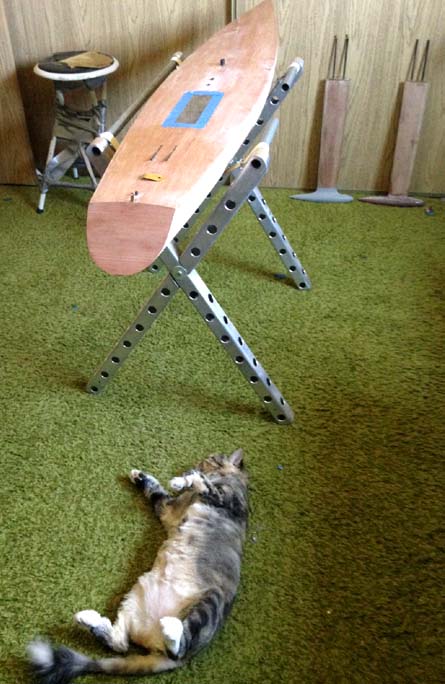 Robert's cat is also enjoying the T-65!
T-37 from Chicago makes a Trip to Central Park!
Will and Terri, I wanted to share a few pics of our recently launched T37 and residing at Kerbs Boathouse in Central Park. My father and I built the boat in Chicago, and I drove it to New York in June. (A friend suggested that we sail it, but 10 miles a day for about 1500 coastal miles will have to be a retirement project :) ).
Terri may recognize my name as we hit a servo snag down the stretch, but she was really accommodating with a replacement, and both the Chicago and NYC launches went off as planned!
Thanks to both of you for the fine support over our build process. We're really excited about the results, and look forward to many sails with families and friends.
Cheers,
Seth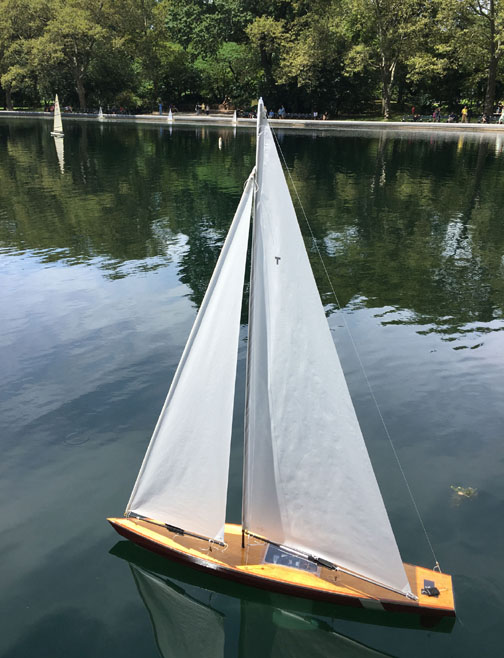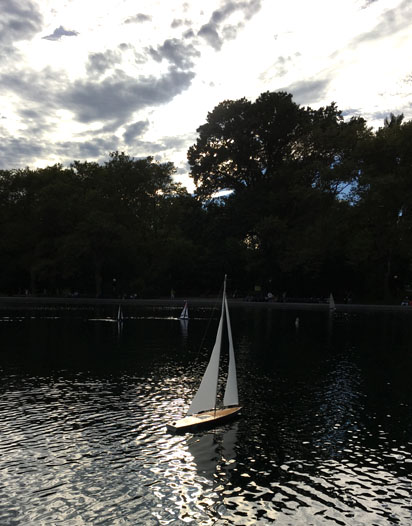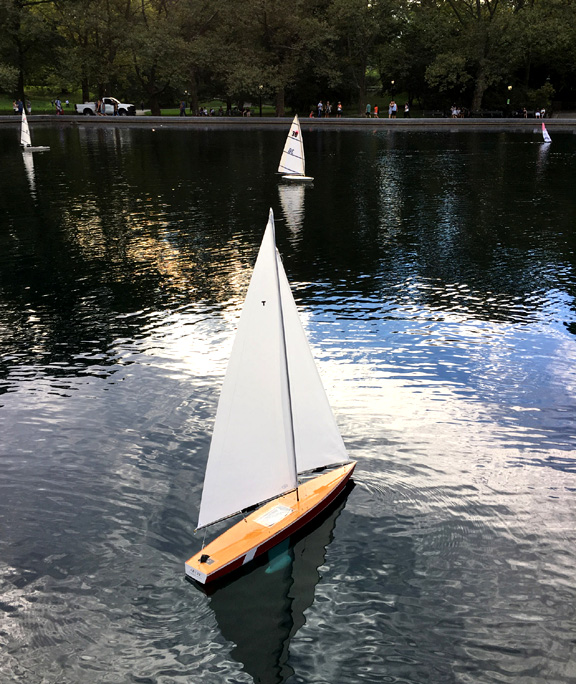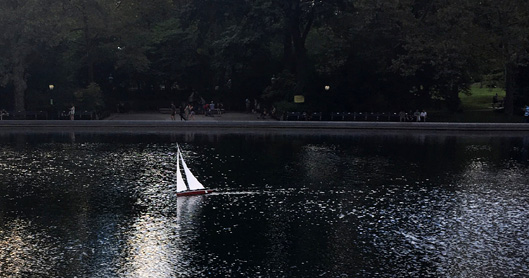 T-37 Hull #2768
"T-37 #2768 ready to sail. It performed beautifully." -Steve Smith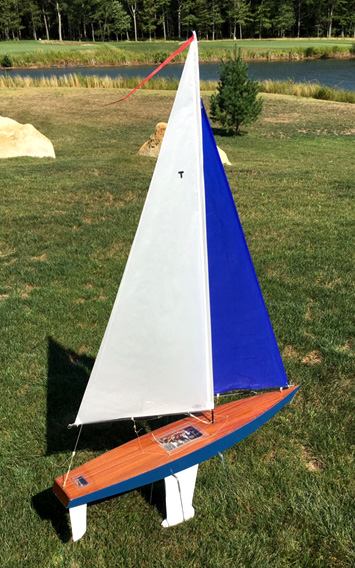 [More Great Owners' Pictures | T37 Pictures from the Port Townsend Wooden Boat Festival | Owners' Pictures Pages 1-7 | More Fun Pictures | T37 Radio Control | Desolation Sound | Excellent Sailing Performance | T Class Racing Sloop | T15 Racing Sloop | T12 Cruiser | Home | Order Form]