[More Great Owners' Pictures | T37 Pictures from the Port Townsend Wooden Boat Festival | Owners' Pictures Pages 1-7 | More Fun Pictures | T37 Radio Control | Desolation Sound | Excellent Sailing Performance | T Class Racing Sloop | T15 Racing Sloop | T12 Cruiser | Home | Order Form]
2016 Summer Series at Lake Samish in Bellingham, WA
Kathy Hubbell posted these photos of T-37s racing at Lake Samish in Bellingham, WA.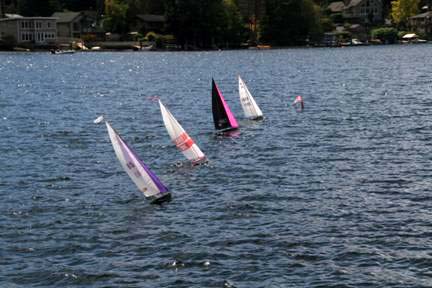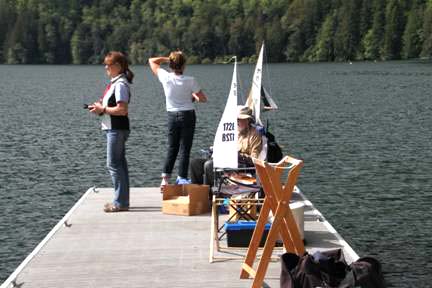 This was one of the Summer Series races towards the end of the summer hosted by the Seattle sailors of the PNMYC.org (Pacific Northwest Model Yacht Club). Allan Van Ness, commodore of the PNMYC, described the days sailing as follows in his newsletter:
"T-37 Sailors,
Twelve sailors today, five of whom made the trip down from Vancouver. A true international regatta.... Rob Mulder has been practicing and showed us what a great sailor he is. Nine first place finishes and a second after five discards. Almost perfect. He had to discard one second place finish. Dan Mathews was chasing him all day and quite often when Rob was first, Dan was second. Dan finished first in four races. Tom Street finished first in Race 12 and Pat Dion was first in Race 16.
Pat Dion, Cynthia Des Brisay and Charles Hansen all from Vancouver had their moments of greatness, Pat finishing fourth overall. Cynthia was in the lead for the first three legs of one race. She finished second once and third three times. Good sailing Cynthia....
We couldn't ask for a better day. Sunny and warm. The wind slacked on us a few times, but generally from various southerly directions. Typical Lake Samish sailing, extreme, frequent changes in wind velocity and direction. Tricky sailing. Rob obviously had it figured out. Pictures were taken by Kathy Hubbell who also assisted us with recording finishes. Thanks a bunch for your help, Kathy."
T-47 Schooner "Scalywag"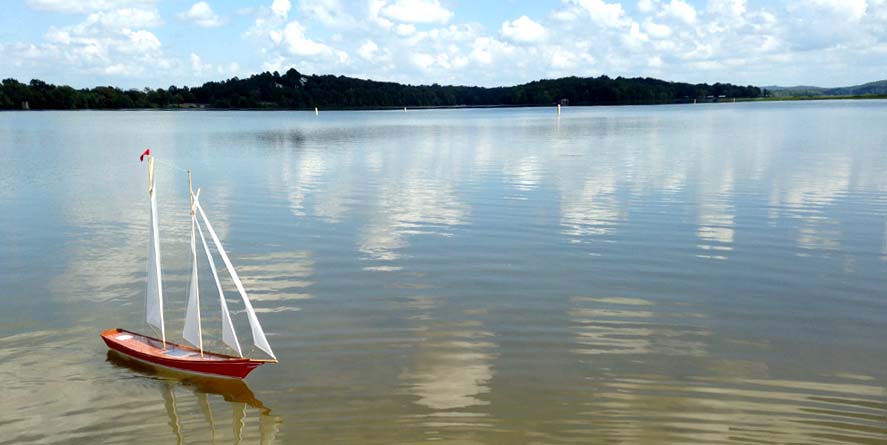 "Well, it didn't sink! Winds were pretty light and variable, but when it hit right she sure scooted along! No sign of any hull leaks. However the Captain needs a lot of remedial training. -Rod"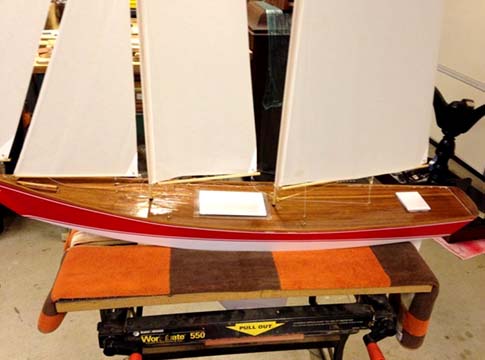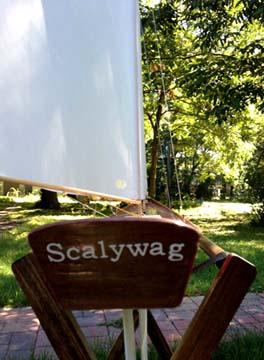 "Will, OK, I am declaring this ship finished. She now has a name: "Scalywag". I have made a few tweaks, and created some false hatch covers. I have had it in the water about three times now, but I am still searching for a good breeze to get some good sailing action footage. -Rod Kilduff"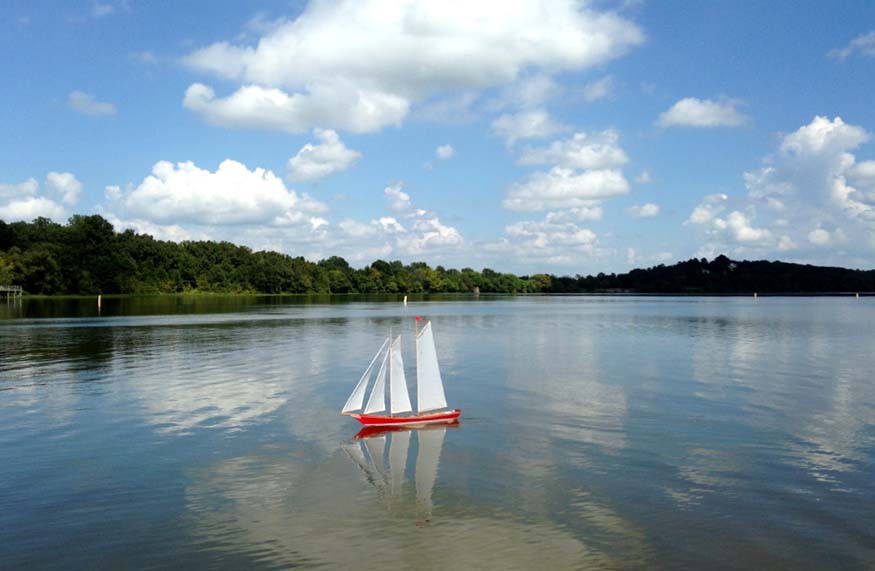 [More Great Owners' Pictures | T37 Pictures from the Port Townsend Wooden Boat Festival | Owners' Pictures Pages 1-7 | More Fun Pictures | T37 Radio Control | Desolation Sound | Excellent Sailing Performance | T Class Racing Sloop | T15 Racing Sloop | T12 Cruiser | Home | Order Form]