[More Great Owners' Pictures | T37 Pictures from the Port Townsend Wooden Boat Festival | Owners' Pictures Pages 1-7 | More Fun Pictures | T37 Radio Control | Desolation Sound | Excellent Sailing Performance | T Class Racing Sloop | T15 Racing Sloop | T12 Cruiser | Home | Order Form]
T37 in Hot Springs Village, Arkansas
"All is near perfect at the moment. Having fun in HSV. - Lee"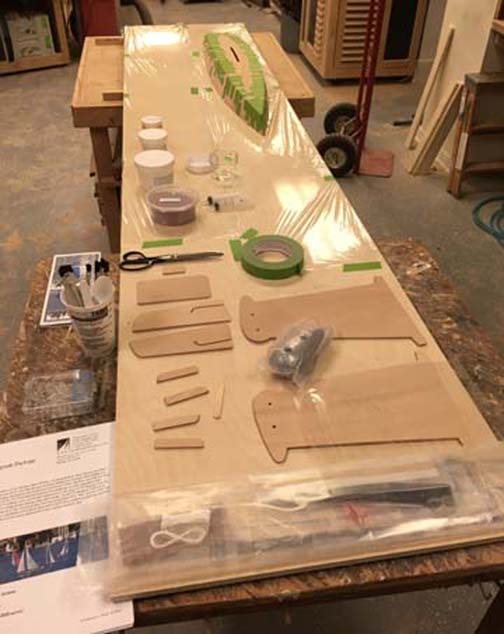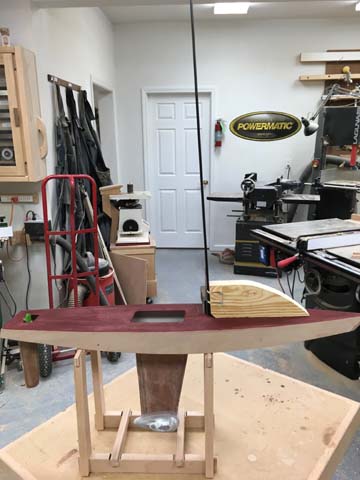 T50 in Wiscasset, Maine
Beautiful job with wood accent strips along the sheer.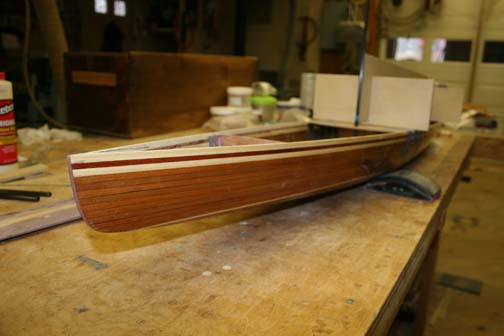 Tugboat in Montgomery, Texas
"'Maggie Mae' did her first rescue the other day. We were sailing the rc boats, one lost the comm link and started to drift. It went right under a fountain in the middle of the pond and got hung up on the sprayers. So I sent the tug in, under the fountain and gave the sailboat a nudge. That freed up the sailboat and it drifted to the other side of the pond. Nothing like a little drama! - Michael"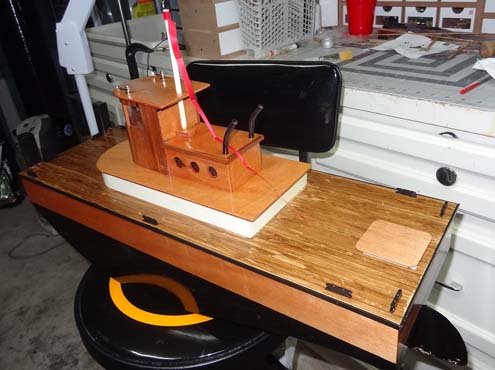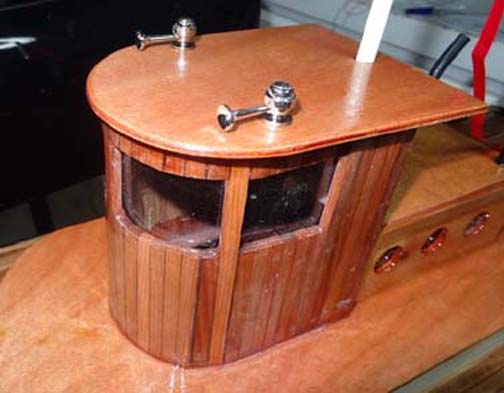 T50 in Afton, Oklahoma
Wow, what a paint job!
"We had our maiden voyage during the Eclipse! - Tom"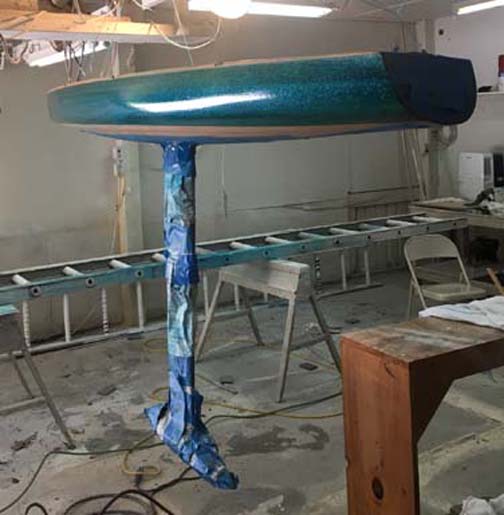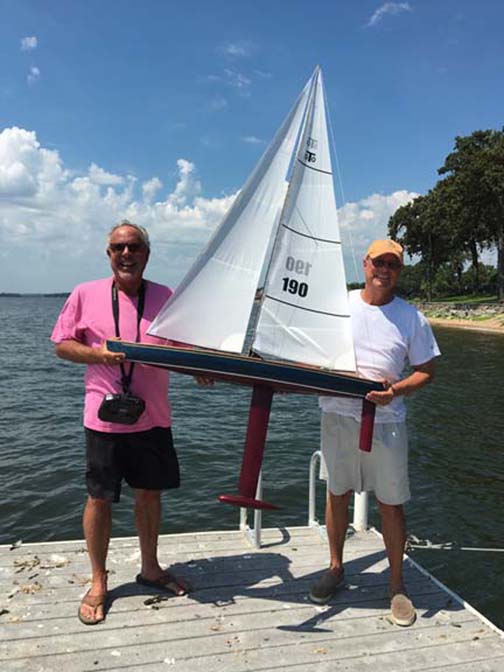 T27 in Londonderry, New Hampshire
Paul has put together a great series of pictures about building his T27. Click below to see his building blog!
http://paulsfleet.blogspot.com/search/label/Tippecanoe%20T27
Paul's first sail of his T27 is recorded in this video taken near Londonderry, NH.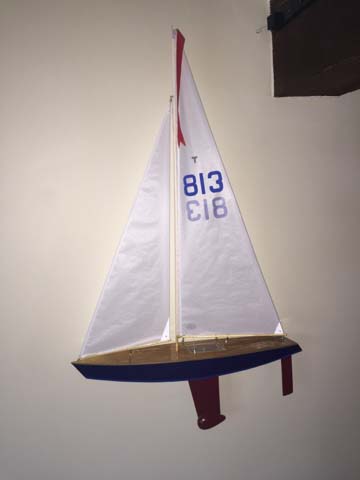 T50 in Bjorbekk, Norway
Ragnar Odegaard purchased the T50 kit without the planking so he could use his own cherry planking on this beautiful project.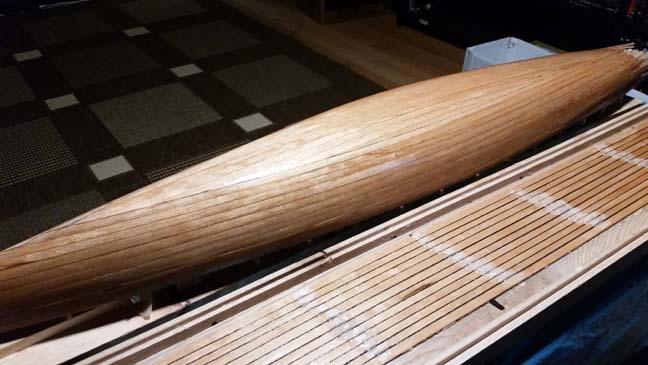 T37 in Ontario, Canada
Rick has done an incredible job on this custom deck planking on his T37.
"I would like to share a few photos of my recently completed T37. We just christened her on Lake Ontario. We launched her from the swim platform of our Beneteau Swift Trawler 42. I really need to offer you my appreciation in designing this fine little sail boat. She sails beautifully! - Rick"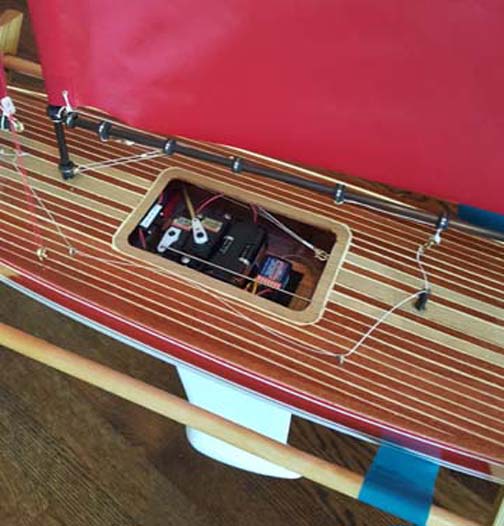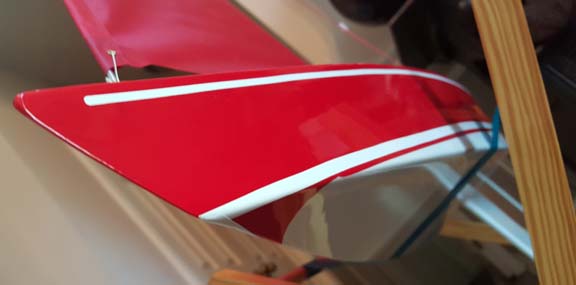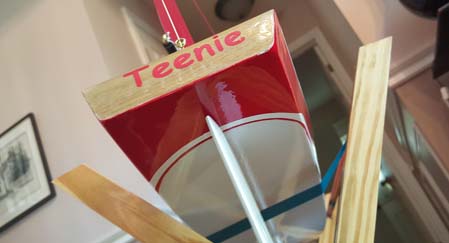 T47 in Sanibel Island, Florida
This is a photo of Michael Hanley's T47, "Zippy". Beautiful work, Michael!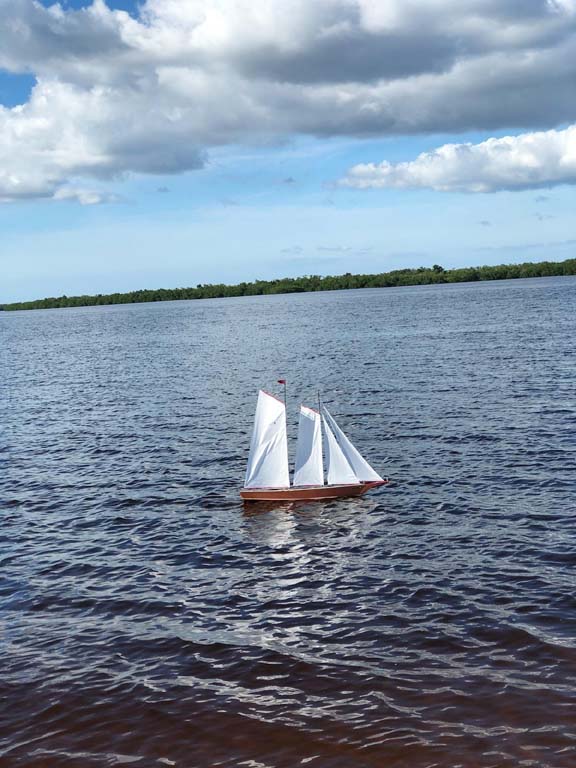 [More Great Owners' Pictures | T37 Pictures from the Port Townsend Wooden Boat Festival | Owners' Pictures Pages 1-7 | More Fun Pictures | T37 Radio Control | Desolation Sound | Excellent Sailing Performance | T Class Racing Sloop | T15 Racing Sloop | T12 Cruiser | Home | Order Form]