[T37 Pictures from the Port Townsend Wooden Boat Festival | Owners' Pictures Pages 1-7 | T37 Sailing Movies | More Fun Pictures | T37 Radio Control | Desolation Sound | Excellent Sailing Performance | T Class Racing Sloop | T15 Racing Sloop | T12 Cruiser | Home | Order Form]
Paul Jarvis of Winnipeg, Manitoba, Canada sent us these superb pictures of his T37 from the first step through to sailing and display. The pictures are not only fun to look at, but good guides for the construction process. There are some more assembly pictures at www.modelsailboat.com/t37a.html
Paul did a beautiful job building his boat and he certainly has a beautiful place to sail his boat!
Thanks a lot for the pictures Paul - it's really fun to see them!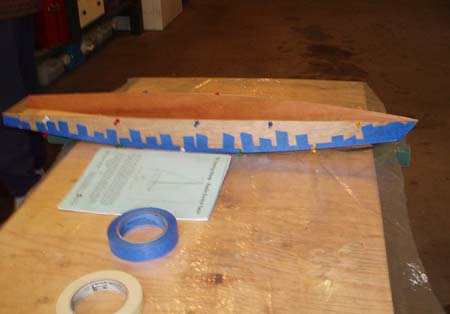 Taping Sides and Bottom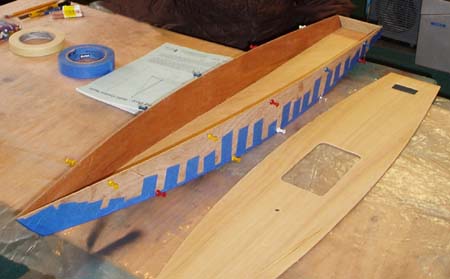 Fitting Deck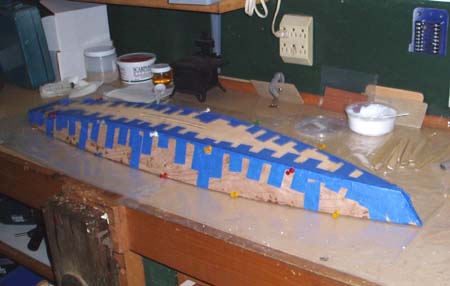 Gluing Hull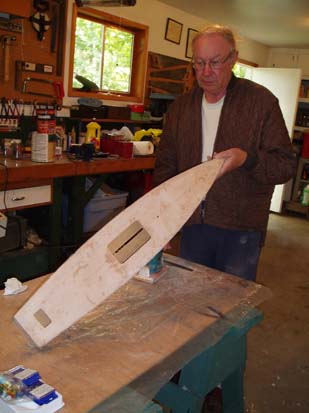 Checking Lines
Hull Complete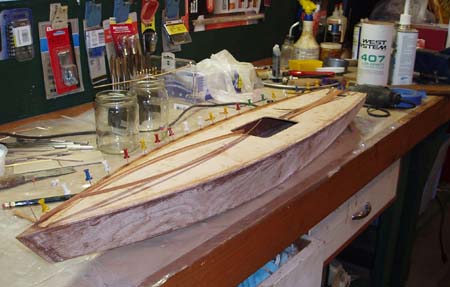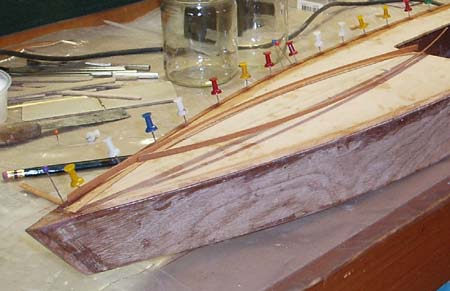 Edge Veneer detail (two extra pieces of veneer are lieing on top of the deck)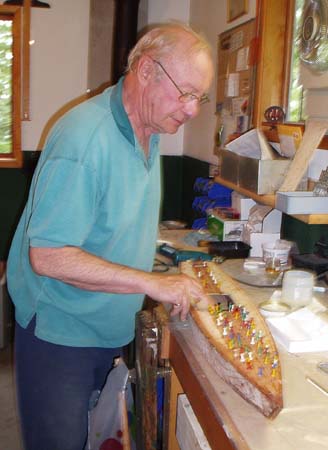 Laying the Mahogany Veneer Deck (the mahogany veneer deck kit is optional; the standard deck is very elegant, but the mahogany veneer deck which is layed over the standard deck is quite exquisite.)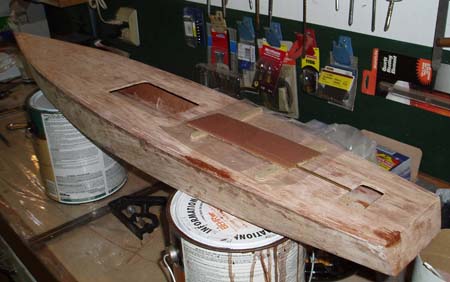 Sanding the Deck and the Rudder ( the completed rudder is lieing on top of the deck)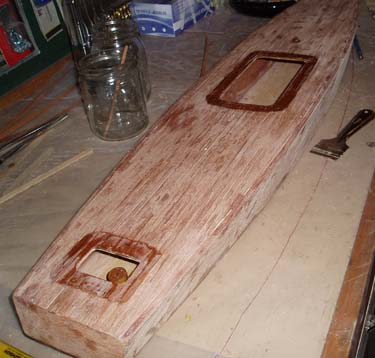 Coating and Varnishing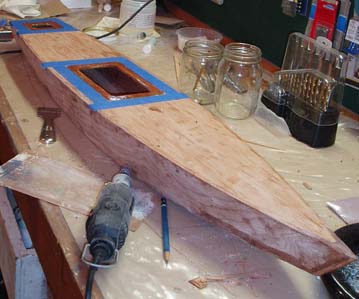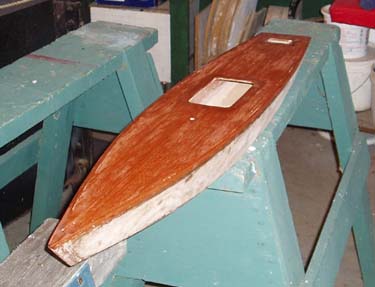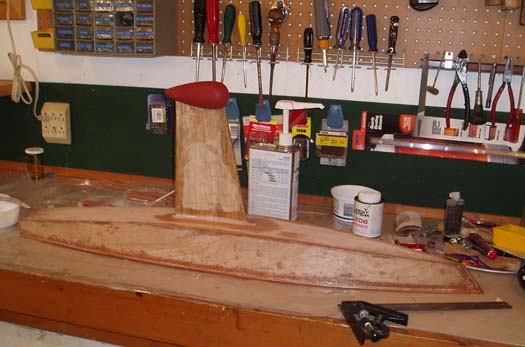 Keel with Ballast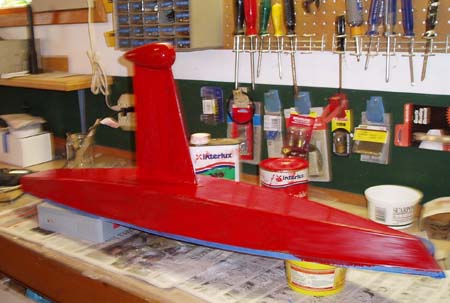 First Coat of Interlux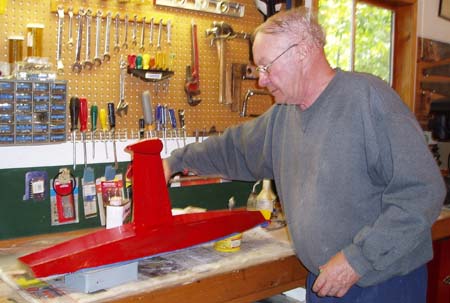 Second Coat of Interlux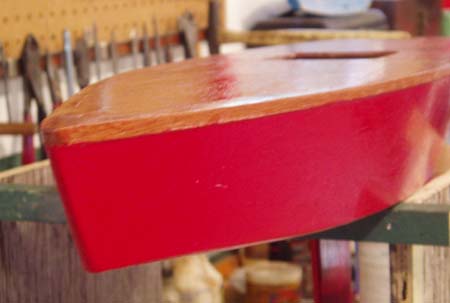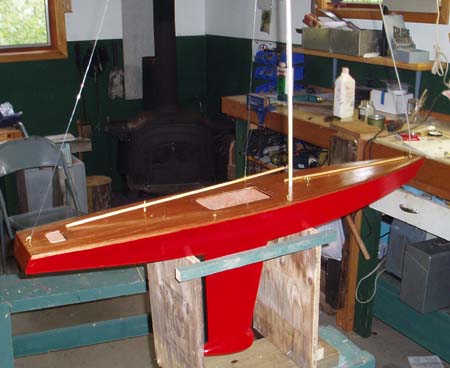 Setting up Rigging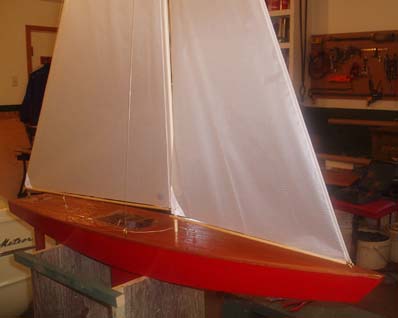 Rigging Complete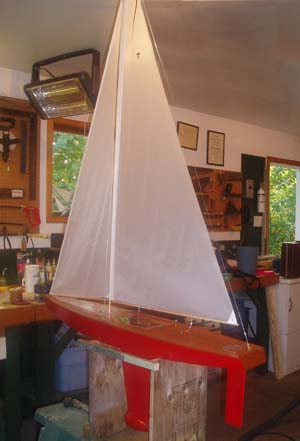 Ready to Go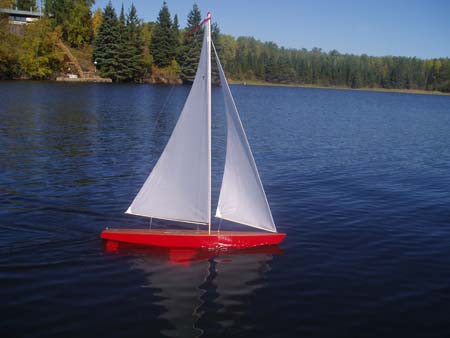 Sailing!
Boat House Display/Storage
Great Project Paul! Thanks again for the pictures!
Happy Sailing, Will
[T37 Pictures from the Port Townsend Wooden Boat Festival | Owners' Pictures Pages 1-7 | T37 Sailing Movies | More Fun Pictures | T37 Radio Control | Desolation Sound | Excellent Sailing Performance | T Class Racing Sloop | T15 Racing Sloop | T12 Cruiser | Home | Order Form]